Before you hit the road, you have to be sure that you have the right winch in your toolbox to help you haul the wheels, in case your vehicle gets stuck in mud or sand.
A winch is an important tool to have in case of emergencies as its cord and drum attachment can raise or pull a heavy load on the other end.
They can be portable, manual, hydraulic or electric. In this article, we will be comparing and reviewing the two most popular electric winches- Warn M8000 vs VR 8000.
Review of Warn M8000 and VR8000
Here's the review of the two debated Warn electric winches.
Warn M8000
Review
The Warn M8000 wrench provides good value for trucks, jeeps and sports utilities. It features a 4.8 HP series motor for the gearset.
The M8000 is also available in an 80 foot and a 100-foot recovery line. The M8000 winch comes with a switch block and a jack to connect to the 3.7 m wired remote controller, present outside the winch housing.
So this means that you can use the unit in the off-road location. The WARN M8000 is water-resistant as it has rubber seals and high-quality gaskets at connection points that create an impenetrable barrier.
Although the M8000 is lightweight at about 34kg thanks to the light allows, it can handle medium weight class cars.
It is designed for a 2×4 and 4×4 wheel formula used in emergency situations (ambulance, police, emergency services, etc.), exploration and maintenance of deposits in conditions of the partial or complete absence of roads, expeditions, traveling, hunting, fishing, motorsports.
Performance
The M8000 has a line speed of 30.2 feet/minute with no load. But with a full load (8000 lbs) and one wrap on the drum, it can get to 4.8 feet/min.
Warn VR8000
Review
Warn is a name synonymous with high-quality winches. The features Warn packs in the VR8000 to make it a great entry-level choice for lighter trucks, jeeps, and SUVs The 8000 pounds of pulling power provides more than enough gumption to get a jeep or SUV out of most mud holes.
It comes with 94 feet of cable and a 3-stage planetary gear train. It also has a corded remote train to keep your feet dry although the remote cable is 3 feet shorter than the super winch.
The control pack is completely removable, so you can install it wherever you require to your car. The winch is managed by the 3-stage planetary gear with a line speed of up to 29′/ minute.
This winch comes with a synthetic Spydura rope which is reliable and easy to use. If you live in a muddy or dusty area, you will find this rope easy to clean.
You can use machine oil on it to extend its life. Among VR line produced by Warn, model VR8000 is the most affordable and will work for a wide range of trucks and SUVs.
Performance
The Warn M8000 offers a line speed of 29 feet/minute unloaded. So you can reel in the line and get back to wheeling in minutes. At a full load of 8000lb, I noticed an average line speed of 8.01 ft/min.
So, in general, we can say that WARN VR8000 winch is a great purchase for beginners as well as for professional users.
It has an affordable price, staffed with quality details and really easy to use and install in your car. This winch is powerful enough to get yourself or your vehicle out from obstacles and keep you safe.
M8000 vs VR8000 Comparison
To further help you decide, below are some aspects to consider when choosing between the two winches.
Pricing
The VR8000 is priced lower than the M8000 since it manufactured in China. The M8000 imports some parts from China but most of it is made in the USA and is assembled here.
Also, the VR line is designed for beginners and is basic to use, while the M8000 is best for hardcore offroaders.
Finish
A part of the Premium Series from Winch, the M8000 features a grey powder coat and weighs 74 pounds. The free spooling clutch features ring gears that allow for motion on the gear's sliding axis.
This makes the M8000 great for longer and sustained pulls. The Warn VR8000 is a newer model designed to appeal to first-time buyers or amateurs.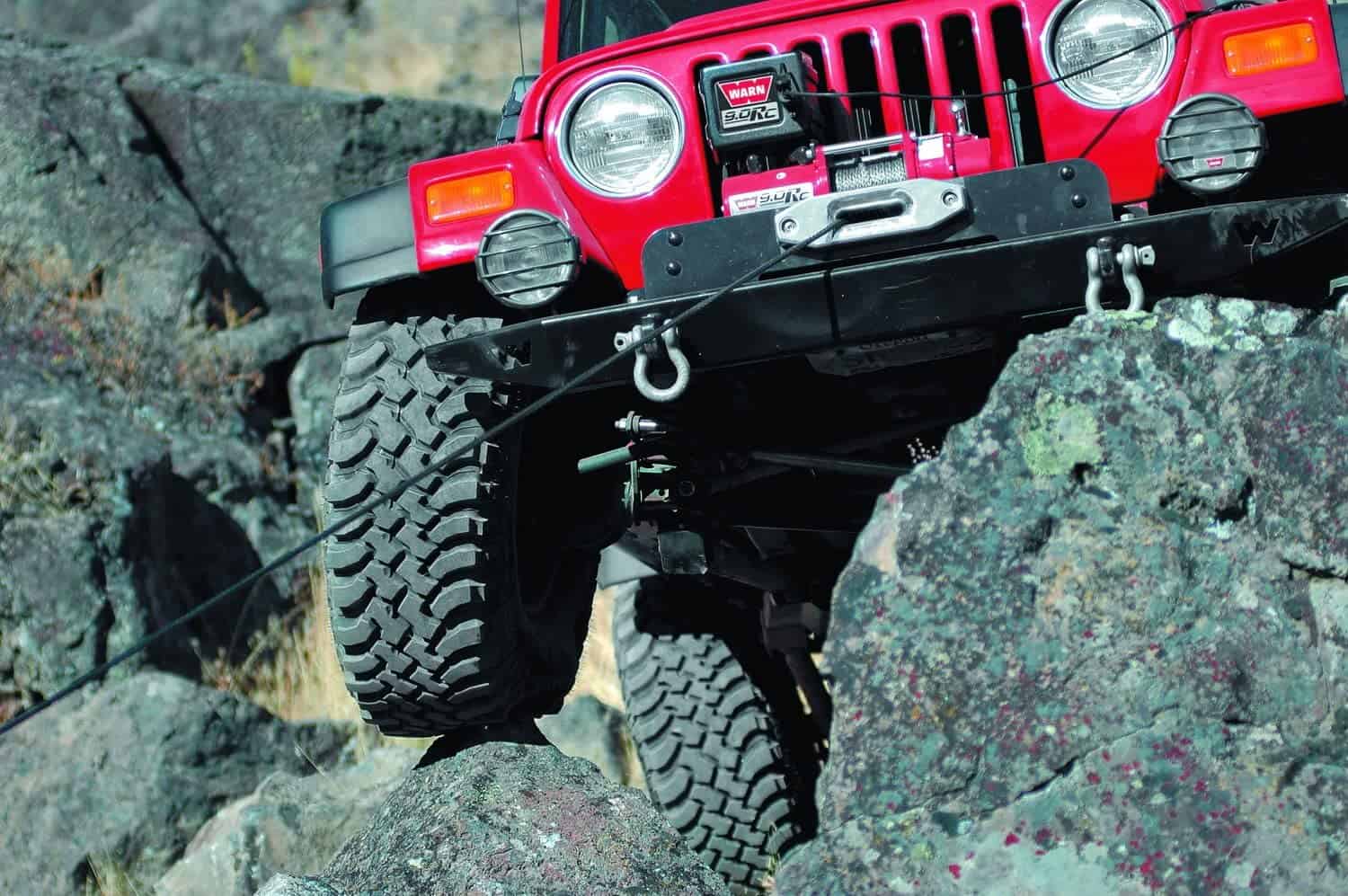 Weighing 71.25 pounds, it's the body that has a primer undercoat finished off with a powder coat. The rotating gear clutch allows an easy shift in speed making for a reliable design and transfer of energy.
Performance
Both of the winches can handle a maximum load of 8000-pounds and use a 12-volt motor with electrical controls. after some extensive research, I found out that both of them out and found that the M8000 had a faster line pull.
And it could handle longer and sustained pull while the VR did better for shorter pull times. The VR8000 uses thinner casting and less robust components and is thus lighter with a shorter winch rope. While the performance is not drastically different, it uses a steel fairlead instead of a roller fairlead.
Solenoids vs. Contactor
Contactors are a new innovation to control the motor power in this space and are used in the Warn M8s and 8000. Contactors are thoroughly sealed to corrosion, use less space, and will not turn on unless placed properly.
This makes it more reliable than solenoids. The VR8000 uses a winch solenoid to activate the motor and is generally mounted above it.
This makes the winch safer by preventing chafing and shorting in the electric systems. Since they are mounted, they don't occupy a lot of space. However, they can be prone to corrosion and might fail in the closed position.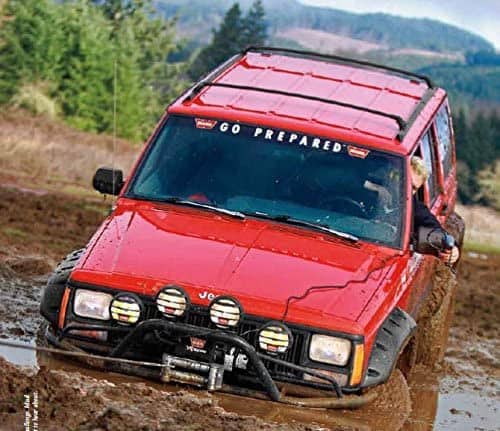 Weight
The M8000 is heavier than the VR 8000 at 74 pounds and built towards heavy-duty storage. At 71.25 pounds, the VR8000 is less sturdy and has a slower pull speed.
As a general rule, a winch can pull a load twice the vehicle's weight. So you should choose a winch for you according to the vehicle you have.
Conclusion
The VR8000 is a budget-pick, is lightweight with a steel hawse fairlead making it great for light wheeling. The VR8000 is reliable for those just beginning their adventures.
If you are looking for something more sturdy, the M8000 is stronger, comes with a roller fairlead, and has a demonstrated track record.
The Warn M8000 is more durable, as it is designed for longer pulls and sustained sessions. Though more expensive, the M8000 is worth it for serious off-roaders.
Who Worked on This?
---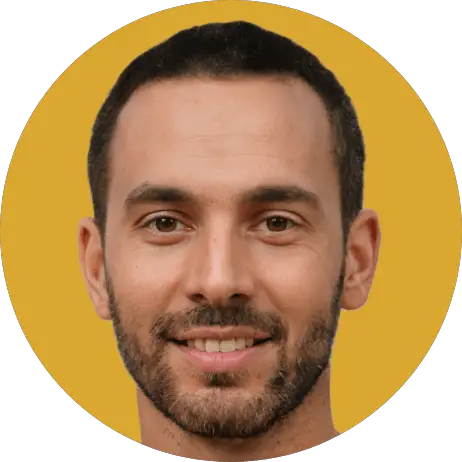 Brian
Editor
A master of organization, Brian helps keep everything running smoothly for Your Jeep Guide.
No Jeep yet but we're working on that!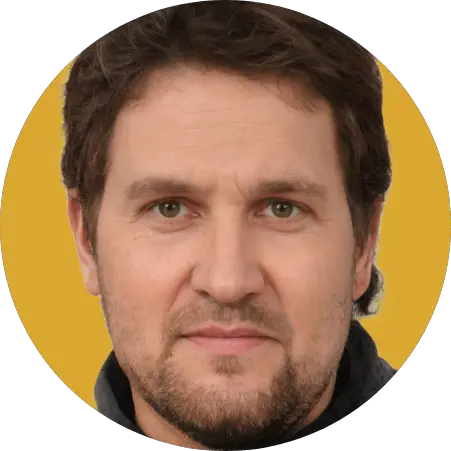 Cory
Writer
Cory loves his XJ and frequently thrashes it through the hills. He's constantly fixing something.

"What fenders?"
Check Us Out!