If you own a Jeep, you probably appreciate some off-road trail action. Unfortunately, that sometimes means a run-in with mud, sand, or a ditch. A quality winch gets you back on the road, or rugged trail, in no time. 
How do you know what winch to buy? Read on for tips and tricks for choosing the best winch for Jeep.
Comparison of the Best Winches for Jeeps
IMAGE
PRODUCT

Our Top Pick

Designed to be able to use a variety of mounting options
Rated Line Pull: 8,000 lbs
Line Type: Steel

View Latest Price →

Equipped with a sealed solenoid with circuit breaker
Rated Line Pull: 4,500 lbs
Line Type: Steel

View Latest Price →

Best Jeep Winch For The Money
Rated Line Pull: 9,500 lbs
Line Type: Steel

View Latest Price →

Best Winch For Jeep TJ
Rated Line Pull: 10,000 lbs
Line Type: Synthetic

View Latest Price →

Best Winch For Jeep JK
Rated Line Pull: 8,500 lbs
Line Type: Steel

View Latest Price →
What Makes a Winch Great for a Jeep? 
Choosing the best winch for a Jeep depends on a few main factors but ultimately comes down to personal preference and your vehicle's specifications. Before shopping for a winch, it helps to think about your needs regarding the following factors.
What Size Winch For Jeep?
Perhaps the most important decision you need to make before choosing a winch is the size. It's easy enough to calculate if you know your gross vehicle weight rating (GVWR). Fortunately, you can find the GVWR on every Jeep's body (check the driver's side door jamb). 
Multiply your Jeep's GVWR by 1.5 to find the minimum size you need. That number gives you the minimum rated line pull or winch capacity that you need. It's a good idea to go a little higher than the minimum to ensure you have enough power for even the toughest circumstances.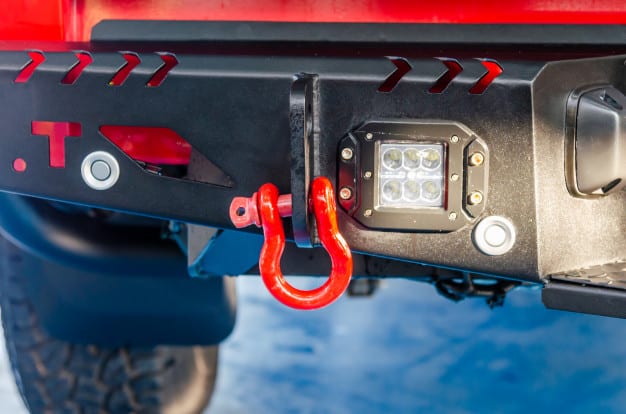 What Type of Rope Do You Need?
There are two factors to consider with the rope – length and material. Rope length is how much cable the winch has, and it matters more than you think. You don't want a line that's too short because it won't get you out of a sticky situation, but too long, and it could get tangled.
As for material, you have two basic options, synthetic rope or steel cable. Both give you the necessary strength, but the steel cables can rust, and synthetics struggle with abrasions and UV exposure. However, the flexibility and lightweight nature of synthetics usually appeal to most people.
How Much Horsepower Do You Need?
Horsepower is the motor power of a winch, and like anything else, you want the highest you can find. High gear winches are faster and more powerful.
At a Glance: Our Top Picks for Best Winches For Jeeps
Review of the Best Winches for Jeeps 
You have a lot of choices, but they aren't equal. How do you know which one to choose? We understand, so we compiled a list of our favorite winches for Jeeps to help you narrow the field.
WARN 26502 M8000 Series
Rated Line Pull: 8,000 lbs
Line Type: Steel
Motor Horsepower: 4.8 hp
Part Number: 26502
Warranty: 7-year Electrical & Limited Lifetime Mechanical
We may earn commission from purchases made from our links, at no additional cost to you
What Recent Buyers Report
Warn's M8000 winch is highly rated with hundreds of comments about the design, style, and function. Users note the American-made winch is well-constructed and easy to install. People report an array of uses from clearing brush to extracting vehicles. 
There are some complaints about packaging with users receiving damaged winches. Also, even positive reviews note they'd like to see a vinyl cover to combat fading from exposure to the elements.
Why it Stands Out to Us
We love Warn products, and this winch is no exception. It's a classic, simple, low-profile design capable of some heavy work, and the M8000 delivers. We appreciate that you can mount it several different ways to accommodate custom builds and individual needs. 
Something we think gets overlooked is the noise level because this winch is quieter than many others. It has enough power to work fast, and there are some handy features, including the remote control that's easy to use.
Bottom Line
This American-made winch is versatile and easy to use. It gets the job done quickly and quietly without fuss, and there's room for upgrades if you want them. Warn continues to be the industry leader, and the M8000 performs as expected.
Pros
8,000-pound pull rating
Several mounting options
100 feet of 5/16" wire rope
Low-profile design with a separate control box
Includes a hand-held remote with a twelve-foot lead
Cons
Cover fades too fast
Packaging needs an upgrade to prevent damage during shipping
Superwinch 1145220 Terra 45
Rated Line Pull: 4,500 lbs
Line Type: Steel
Motor Horsepower: 1.6 hp
Part Number: 1145220
Warranty: Limited Lifetime
We may earn commission from purchases made from our links, at no additional cost to you
What Recent Buyers Report
Users seem to appreciate the efforts at creating a simple, functional winch, and for the most part, feel it does the job. Some reviewers noted that they needed to do some minor tweaks to the winch to mount it or make it work, but nothing major. However, more than a few reviews complain that the rope isn't up to par and needs replaced.
Why it Stands Out to Us
This winch is another low-profile, sturdy option. It's easy enough to mount and intuitive to use. We like that the solenoid is weather-sealed and that it's circuit breaker protected. For the most part, this winch is efficient and effective in most situations.
Superwinch's Terra 45 comes in second for three reasons. First, the rope isn't as long or as strong. Also, while the company offers a lifetime warranty, there are too many complaints about customer service. Finally, it handles just over half the weight load of our top choice.
Bottom Line
If you need an affordable winch that can handle up to 4500 pounds with little difficulty, the Superwinch Terra 45 is a viable choice. You may need to do some tweaking, including an upgrade to the rope, but it's a decent product.
Pros
Lifetime warranty
Circuit breaker protected
55 feet of ¼" steel wire rope
1.6 horsepower permanent magnet motor
Weather-sealed solenoid contact for extra protection
Cons
Wire rope is not durable enough
Customer support leaves a lot to be desired
Best Jeep Winch for the Money
Off Road Boar 12V IP67 Electric Winch
Rated Line Pull: 9,500 lbs
Line Type: Steel
Motor Horsepower: 5.5 hp
Part Number: QZ01516-OB
Warranty: 1-year Limited + Lifetime Tech Support
We may earn commission from purchases made from our links, at no additional cost to you
What Recent Buyers Report
Most reviewers note that the Off Road Boar electric winch is a true deal. Several users note how attractive the winch looks and performs. There are a handful of complaints about the rope not being long enough for some situations, and frustration that the company doesn't offer a longer version.
Why it Stands Out to Us
This winch is notably cheaper than others in the class but doesn't skimp on weight load or construction. It packs a punch and even has a functional wireless remote control. There are some decent safety features in the braking system.
We appreciate the design and the lightweight rope but wish it were a little longer and held up better to UV rays. It may be challenging to install as well, so we would advise following the instructions closely.
Bottom Line
You get a lot for the price of this model. It's a fraction of the cost of others on the list without compromising on power. If you need a longer rope, you may need to go elsewhere or find a compatible one, because the company doesn't offer a different length.
Pros
Pulls up to 9500 pounds
Waterproof and dustproof
Remote control is wireless for convenience
85-foot synthetic rope is lightweight but strong
Load holding braking system is mechanical and automatic for increased safety
Cons
Installation could be a challenge for some
The synthetic rope struggles under UV and corrosive chemical exposure
Smittybilt X2O COMP
Rated Line Pull: 10,000 lbs
Line Type: Synthetic
Motor Horsepower: 6.6 hp
Part Number: 98510
Warranty: 5-year Electrical & Lifetime Mechanical
We may earn commission from purchases made from our links, at no additional cost to you
What Recent Buyers Report
The vast majority of users note this is a quality winch for the price. Several users note that the construction is solid and durable. However, many users comment that you have to tighten the mounting bolts frequently and that the wireless remote could use some upgrades.
Why it Stands Out to Us
We appreciate the price point on this winch because it does reliable work and gives you plenty of power without gouging your wallet. It's nice that you can operate this winch manually or with the remote. If you're like us and tend to misplace things, you're not out of luck.
The company notes that this winch is waterproof, which helps if you deal with a lot of water, muck, and mud. We would like to see an upgrade on the mounting nuts and bolts to make them more durable.
Bottom Line
This Smittybilt winch is a great deal for the price. It's robust and waterproof, even if it could use a few upgrades.
Pros
Waterproof design
Handles loads up to 10,000 pounds
Powerful with a 6.6 horsepower motor
You can operate manually or with the remote
One of the more affordable options and comes with a lifetime warranty
Cons
Average wireless remote that's buggy
Need to frequently tighten the bolts to keep the mount stable
Superwinch 1585202 LP8500
Rated Line Pull: 8,500 lbs
Line Type: Steel
Motor Horsepower: 4.5 hp
Part Number: 1585202
Warranty: 2-year Limited
We may earn commission from purchases made from our links, at no additional cost to you
What Recent Buyers Report
Most reviewers shared similar comments with praise for the durability and strength of the winch. However, several noted that the wired remote cable is too short for many circumstances, and manual operation isn't always possible. There are several complaints about the customer service as well.
Why it Stands Out to Us
The price is right on this winch that gives you decent power. There are enough safety features to compete with pricier models, including mechanical and automatic brake features and circuit breaker protection.
This winch is pretty hefty, so you may need some help installing it, but it's durable and sturdy. The motor is weather-sealed, so it stands up to muck when you need it to.
Bottom Line
When price matters but you need some power, this winch offers a happy medium. You get plenty of power for most activities in a reliable winch.
Pros
Price is right
8500-pound pull rating
94-foot steel wire rope
Rubber wired remote is durable
Sealed solenoid with circuit breaker protection for safety
Cons
Customer service is subpar
It would be nice if the remote had a longer cable
Best Winch for Jeep Wrangler Unlimited
WARN 92815 ZEON 10-S
Rated Line Pull: 10,000 lbs
Line Type: Synthetic
Motor Horsepower: N/A
Part Number: 92815
Warranty: 7-year Electrical & Limited Lifetime Mechanical
We may earn commission from purchases made from our links, at no additional cost to you
What Recent Buyers Report
Many reviewers refer to this winch as a beast and commend the impressive power. Other positive comments mentioned the streamlined design and convenient wireless remote. A few reviewers mentioned some quality control issues, but only a handful across a few sites.
Why it Stands Out to Us
What can we say? We like Warn products because they deliver a solid combination of quality and power. This winch is powerful and durable, with a strong synthetic cable and convenient wireless remote control. 
However, the Zeon 10-S is expensive, and you'd expect the wireless remote's battery life to be better. Still, it's a capable winch that delivers a lot of power in a streamlined package. It also helps that the winch is waterproof and dustproof.
Bottom Line
If the price is no object, Warn delivers another reliable winch with the ZEON 10-S. The wireless remote may be convenient, and the synthetic rope is lightweight and strong.
Pros
Wireless remote control
100-foot synthetic rope is lightweight
Capable of pulling up to 10,000 pounds
Includes USB charging cable and car charger adapter
Durable construction that's dustproof and waterproof
Cons
One of the pricier winches
Battery life on the wireless remote is lacking
Types of Winches 
Whether or not you choose to go with one of the above winches, it may help to understand the different types. There are pros and cons associated with each type, so the choice often comes down to the type you feel more comfortable using.
Hydraulic Winch vs Electric Winch
Hydraulic winches are rare, and you may find it difficult to locate one. Since they run on hydraulic fluid, you need to connect them to your power steering wheel pump. This arrangement means you don't have to worry about overheating or power failure, but you also need to keep the engine running the whole time you use the winch.
Electric winches remain the popular choice and are readily available. That said, they run on your vehicle's battery, so the performance often depends on how powerful your battery is. Electric winches are easier to mount as well.
There are also two types of electric winch motors, series wound (SW) and permanent magnet (PM). The series wound motor uses field coils while the permanent magnet motors use magnets and copper coils.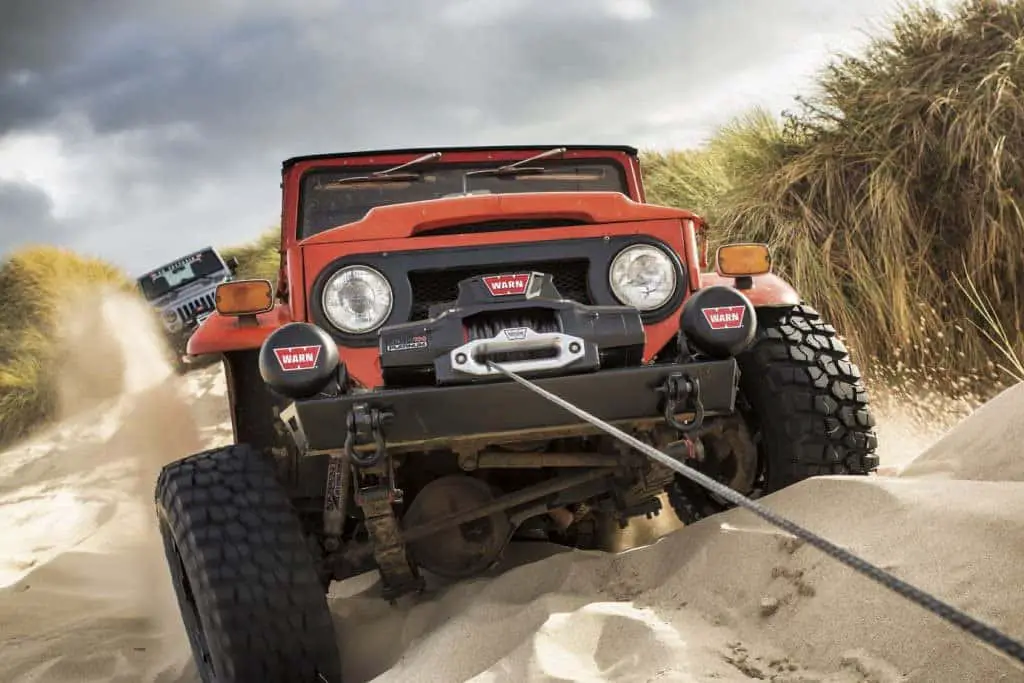 Winch vs Hoist
Even though many people use the terms winch and hoist interchangeably, the two devices are quite different. It's important to understand the difference between the two, especially since you shouldn't use them interchangeably.
A winch pulls objects horizontally, or along the ground. It uses a dynamic braking system that locks when used to pull a load. Attempting to use a winch to lift objects vertically instead of horizontally, it could damage the entire mechanism.
Hoists use a different brake system designed to handle vertical loads. The mechanical brakes and built-in load limiters prevent you from exceeding a hoist's working load limit.
Winch Comparison Chart
Different types of winches have some unique qualities and features that make them more suitable for certain weight loads and tasks. Take a look at the following comparison chart for a better idea of the similarities and differences.
Brand Comparison 
When it comes to winches, there are a few manufacturers that lead the market. Let's talk about the industry leaders and how they measure up to each other.
Superwinch vs Warn Winch
It's not easy to discuss winches without mentioning Warn and Superwinch products. These powerhouses consistently rate high among customers for delivering strong, reliable, high-quality products.
Warn winches to tend to edge out Superwinch's products for a few reasons. When it comes to consistent pulling, Warn tends to handle more weight and overheats less frequently. On the other hand, Superwinch winches have better installation instructions and make it easier to replace the rope.
Smittybilt Winch vs Warn
Another competitor for Warn is the Smittybilt line of winches. Smittybilt makes a waterproof winch that still offers reliable power. However, Warn winches tend to handle water slightly better than Smittybilt. Though Smittybilt winches tend to be more affordable, Warn winches simply outperform them.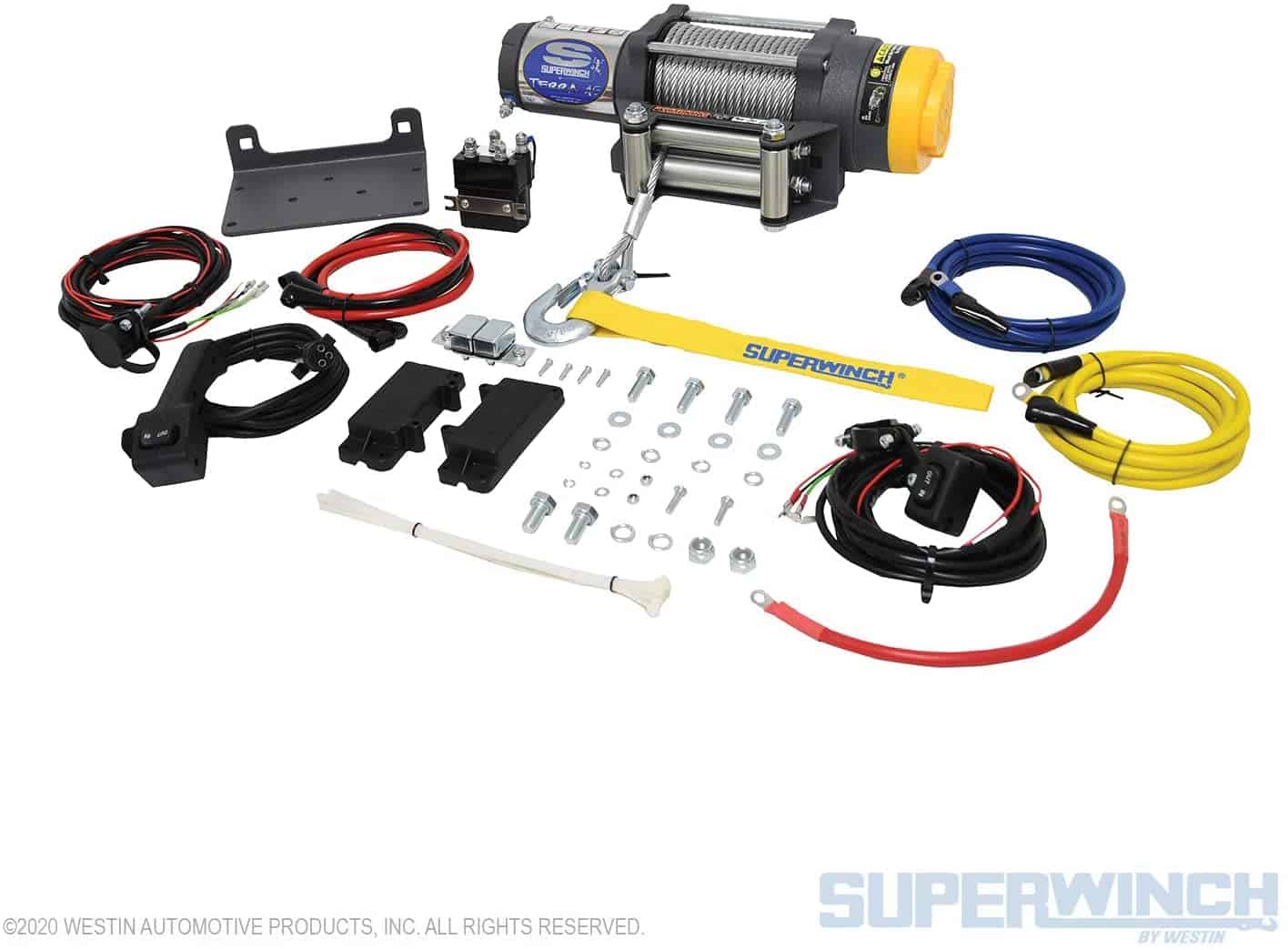 How to Install a Winch on a Jeep 
Many of the winch installation instructions tend to leave something to be desired. Though manufacturer directions can vary, there are some basic steps to follow for every winch installation. Make sure you have a bumper that can handle a winch before starting.
First, install the fairway lead onto the bumper. Make sure you use a thread blocker to secure your bolts.

Set the winch in place and secure it with bolts.

Feed the wires through the engine, careful to keep them away from the pulleys.

Connect the leads to the battery, making sure to connect positive with positive and negative with negative.

Test it by turning on the car and pulling the cable out at least 12 feet before recoiling it.
Refer to the video below for a full overview of how to install a winch. 
Using a Winch on a Jeep – What You Need to Know 
A winch makes your Jeep more versatile, but only if you know how to use it. Here are some tips and tricks for using your winch in common situations.
Perform a Self-Rescue
Off-roading often entails getting stuck. Fortunately, you have a winch installed to get back on the road fast. To do a self-rescue, make sure you have a tree saver strap and a D-ring shackle at all times.
Place the tree saver strap near the base of a tree to create a solid base.

Slide the D-ring shackle through the loops of the tree saver strap and secure it.

Put your winch in neutral.

Wearing gloves, grab the winch hook and pull it to the tree saver strap. Connect the winch hook to the D-ring shackle.

Activate your winch to pull your vehicle out.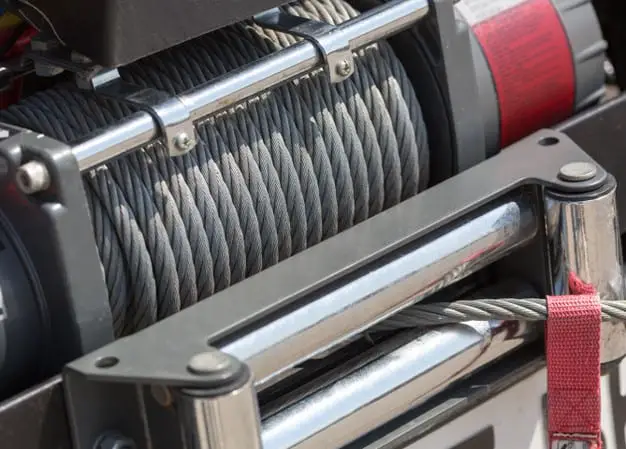 Rescuing Another Vehicle
It's nice to help a fellow off-roader when you can. Knowing how to recover another vehicle safely with your winch is helpful. 
Make sure you are parallel to the vehicle you want to rescue.

Pull your winch line and attach it to a D-ring shackle. 

Plug in your winch control and operate it from the inside of your vehicle for more control and safety.

Carefully retract your winch to rescue the other vehicle.
For more assistance and additional rescue scenarios, please check out the video below for more comprehensive instructions. 
Conclusion 
Having a quality winch on your Jeep allows you to make the most of your vehicle's off-roading capabilities. You don't have to worry about getting caught in the mud or sand because you have help getting out – as long as you choose the right winch. You should also know Is your Jeep trail-rated vs. non-trail-rated? It is important for a person to know if their Jeep is Trail Rated or not because it indicates whether the vehicle has been specifically designed and tested to perform well in off-road conditions.
Hopefully, after reading this guide, you have the information you need to make the best choice for you. Happy off-roading!
Quick Summary – Best Winches For Jeeps
Before you get too far, here's a quick summary of the best winches for Jeeps:
People Also Ask
Do you still have questions? We thought you might, so we tacked on a few common questions that came up often in our research.
What is a Winch?
A winch is a mechanism that pulls or tows weight to move objects. The device uses a rope or cable wound around a drum that rotates. Winches for Jeeps use power from the vehicle to do any number of tasks, including vehicle rescue.
What is a Winch Used For on a Jeep?
Attaching a winch to your Jeep makes the vehicle more versatile. There are several perks to installing a winch before heading out in your Jeep:

-Get out of a pinch, like a sand bar or mud pit.
-Save time and money on a tow because you can rescue your vehicle.
-Avoid falling in the muck because you can let the winch do the heavy lifting.
-You can pull heavy objects, like safely towing another vehicle.
-Move fallen debris from roadways or trails.
How Much Can a Jeep Winch Pull?
In truth, it varies depending on the winch you select and the size of your Jeep. Usually, Jeeps work with winches that can handle at least 4500 pounds.
Who Worked on This?
---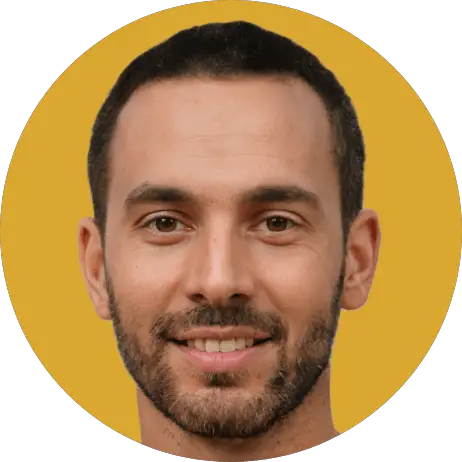 Brian
Editor
A master of organization, Brian helps keep everything running smoothly for Your Jeep Guide.
No Jeep yet but we're working on that!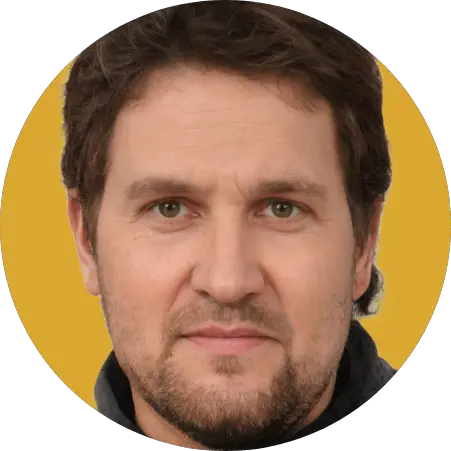 Cory
Writer
Cory loves his XJ and frequently thrashes it through the hills. He's constantly fixing something.

"What fenders?"
Check Us Out!