In the market for a new battery for your Jeep, but feeling overwhelmed by the options?
Shopping for the best Jeep battery can be a daunting task, which is why we've compiled a list of the top models for you.
Keep reading to learn more about them.
Comparison of the Best Jeep Batteries
IMAGE
PRODUCT

Our Top Pick

Provides high cold-cranking power of 800 Amps
Battery Group: DH6
Battery Type: Lead-Acid, AGM

View Latest Price →

Have 20 times more vibration resistance for durability
Battery Group: 78DT
Battery Type: Lead-Acid, AGM

View Latest Price →

Best Budget Option

Best for the Money
Battery Group: 48
Battery Type: AGM

View Latest Price →

Best Battery For Jeep JK
Battery Group: 34
Battery Type: AGM, SLA and VRLA

View Latest Price →

Best Jeep JK Dual Battery
Battery Group: 34
Compatible with most JK Wranglers

View Latest Price →
When is it Time to Replace My Battery?
Before we dive into the products, we have to address the critical question of knowing when to replace your battery. There are typically plenty of signs that the time is near.
The two most reliable signs are if your engine takes a long time to start or if you notice the cranking is sluggish. You may also see things like low fluid level, dim lights, leaking, or swelling when it's time to replace the battery. A bad, rotten-eggs like smell caused by a leaking battery is another indicator you need a replacement.
It's crucial to pay attention to these warnings—otherwise, you may end up in a remote location with a dead battery and a severe problem.
How Long Do Car Batteries Last?
If you purchase a new, high-quality battery, the average lifespan is around three years. Low-quality batteries generally last less than this, with some lasting just one year, which is why purchasing from reputable brands is recommended.
What Should I Look For When Buying a New Jeep Battery? 
Here are a few features to pay attention to when purchasing a new Jeep Battery.
Shelf Life
Batteries self-discharge when not in use, and the longer you don't use them, the shorter their lifespan becomes. We recommend avoiding any battery that's been sitting out for six months or more, as they likely won't stand up to the Jeep's high-performance demands.
Cold Start
Do you live in a cold area with harsh weather conditions? If so, you want to ensure your battery will always start, regardless of low temperatures. In this case, you'll want to search for something with high cold cranking amperage (CCA) numbers.
Recharge Time
The highest quality batteries have a short recharge time, though the caveat here is that they'll discharge faster, too. It's wise to keep a backup on hand if you purchase a battery with a short recharge time.   
Reserve Capacity
Having reserve capacity is an excellent feature because it gives you power for a while, even when your alternator is not charging the battery. It can also help you reach your destination before running out of power. It should let you run electrical components with the engine off.  
Vibration Resistance
Vibration resistance is a useful feature for Jeeps, which is necessary to handle all the rough handling associated with this vehicle type.
At a Glance: Our Top Picks for Best Jeep Batteries
Review of the Best Jeep Batteries
Now let's take an in-depth look at the best Jeep batteries available.
Optima Batteries DH6 YellowTop
Battery Group: DH6
Battery Type: Lead-Acid, AGM
Warranty Length: 12 months
We may earn commission from purchases made from our links, at no additional cost to you
What Recent Buyers Report
Reviews from recent buyers highlight several different aspects that they're pleased with. The most common thing mentioned was that this battery is relatively easy to install and starts quickly. Reviewers also noted that it provides plenty of power for all their electronics.
Why it Stands Out to Us
The Optima Batteries YellowTop has a lot to love. It features a unique cylindrical coil system and significant amounts of high-quality lead that deliver excellent performance. It also has fantastic deep-cycling capabilities and starts exceptionally well. Another advantage is that it can stand extreme vibrations and heavy electronic loads that are common in Jeeps.
Additionally, this model might be right for anyone who uses their Jeep seasonally, as it has a very low discharge rate. You can store your car in the winter without worrying about cranking the battery over periodically. Once warmer weather arrives, and you want to use your Jeep, you'll have enough charge left to start your car.
Bottom Line
The Optima Batteries YellowTop took our prize for the Best Overall Jeep battery for several reasons. We were convinced by how straightforward it is to install and that it fits most stock mounts. It will also deliver the power you need, especially when off-roading or driving a commercial vehicle.  
Pros
Easy to install
Non-spillable and can be mounted in various positions
Comes with a twenty-four-month replacement warranty
More vibration resistant (fifteen times more) than comparable models
Provides up to three times longer life than standard flooded batteries
Cons
Only has side terminals
Only recommended for use with Optima charger
Delphi BU9078DT
Battery Group: 78DT
Battery Type: Lead-Acid, AGM
We may earn commission from purchases made from our links, at no additional cost to you
What Recent Buyers Report
Recent buyers are generally pleased with the battery, noting that it delivers plenty of power, it works well, and it has a generally long life. However, several reviewers mentioned issues with the battery's packaging, noting that their packages arrived damaged.
Why it Stands Out to Us
The Delphi battery came in a close second to the Optima YellowTop, and it's a reliable option for anyone looking to purchase a new Jeep battery. It features 775 cold-cranking amps and 120 reverse capacity, which means that it will deliver the power buyers highlighted in their reviews—even if you're using various power accessories
Vibration resistance is another area where it stands out, as this model has twenty times the vibration resistance than standard batteries do. Additionally, it has housing specifically designed for resistance corrosion, with a manifold venting system. You also get optimized component compression and fortified posts, straps, and welds.
Bottom Line
If you're looking for reliable performance and strong starts, you can expect these things from our runner-up. And the robust vibration resistance the Delphi battery provides is ideal for anyone who does a lot of off-roading in their Jeep.
Pros
Strong cranking power
Offers excellent power
Fantastic corrosion resistance
Allows for the use of power accessories
Twenty times the vibration resistance provided by conventional batteries
Cons
Issues with packages arriving damaged
ACDelco 48AGM
Battery Group: 48
Battery Type: AGM
Warranty Length: 7 Years
We may earn commission from purchases made from our links, at no additional cost to you
What Recent Buyers Report
Various buyers wrote positive reviews a few years ago when they first bought the battery and have since updated their comments to note that their batteries are still going strong after more than five years. And in general, recent buyers are satisfied with the value for money they got when purchasing this battery.
Why it Stands Out to Us
The ACDelco stands out to us as an economical option for anyone who lives in hot regions, as this battery is designed with maximum heat tolerance in mind. It gives you extended service with minimal sulfating in hot weather, and it also includes a vent cap that prevents leaks and water loss.
The 760 cold-cranking amps on this battery mean that it will also start reliably in the winter. But whatever the season, you get plenty of cranking power at 880A cranking amperage. It's also made for deep cycling, thanks to pressure plating and calcium coating on the plates. And the design improves current flow at the same time that it takes some wear off the lead plates.
Bottom Line
Warm climates require a battery that can stand up to this harsh weather, and the ACDelco provides an excellent solution. If you plan to do lots of off-roading in hot, remote regions, you may want to consider this battery.  
Pros
Excellent value for money
Includes a three-year warranty
Clinically tested for leaks to prevent early failure
Vent cap design is beneficial to resisting acid leaking
More economical price compared to competitors
Cons
Tricky and sometimes time-consuming installation
Can be challenging to transfer to standard batteries after using this kind
Odyssey Batteries 34R-PC1500T
Battery Group: 34
Battery Type: AGM, SLA and VRLA
Warranty Length: Limited 3 and 4-year full replacement warranty
We may earn commission from purchases made from our links, at no additional cost to you
What Recent Buyers Report
Recent buyers have plenty of positive things to say about this Odyssey Batteries model. They note that the installation is easy, and the battery drops right into place. They also mention that it powers all kinds of electronics with ease and, in general, provides impressive power. Overall, they seem to be delighted with their performance.
Why it Stands Out to Us
There are plenty of reasons to invest in Odyssey Batteries. Its size is the same as the original Jeep conventional batteries, fitting perfectly and making installation a breeze. It's also got one of the most extended battery lives on the market—in some cases, up to ten years. You get up to 400 deep cycles at 80 percent discharge and an impressive four to six hours of recharge time.
It also has 1500A crank power that starts in five seconds, making it more robust than lots of its competitors. And the heavy lead plates with maximum deep cycles power pretty much anything, such as winches, with no worries about depleting the battery. It is a bit pricier than other models, but these features make it well worth it.  
Bottom Line
For anyone who does a lot of heavy-duty off-roading in all kinds of weather conditions (especially cold weather), the Odyssey Batteries 34R-PC1500T can give you the peace of mind you need. Its life expectancy will more than make up for the initial investment, and its lightning-fast recharge is incredibly efficient.
Pros
Non-spillage
Incredibly fast charging time
Can handle special power demands
Life expectancy between three to ten years
Availability of three- and four-year replacement warranties
Cons
Slightly more expensive than other options
Requires the use of a designated battery charger
Best Jeep JK Dual Battery
Genesis Offroad GEN-131-JKDBK2A
Battery Group: 34
Warranty Length: 4 years
We may earn commission from purchases made from our links, at no additional cost to you
What Recent Buyers Report
Recent buyers are pleased to have a second battery in their Jeep and describe the more involved installation process it has. Many noted that they watched several videos to learn how to do it and that it was more or less straightforward, though somewhat lengthy, at around two to three hours.
Why it Stands Out to Us
The Genesis Offroad is an aftermarket kit that allows Jeep owners to add a second battery to their vehicle. It's not for the owner who needs a primary starter battery, but rather one who needs several. Having a second battery gives you added options and convenience when it comes to your Jeep's electrical system in that it pulls from each battery depending on its needs.
With this model, you get a well-integrated dual battery setup that comes as a complete kit with everything you need to set it up. It allows you to connect several accessories with no problem, and you can even add a button that lets you switch from your primary battery to a backup should you need it
Bottom Line
We had to include an option for anyone who needs extra power in their Jeep, and the Genesis Offroad fits the bill. If you want to add a power-sucking electronic system, or if you like to disappear into the wilderness for extended periods without worry, this model can give you the peace of mind you're looking for.
Pros
Economical price
Made in the USA
Comes as a complete kit
Made specifically for Jeep cars
Allows for the addition of a secondary battery
Cons
Installation often requires some DIY solutions
Does not include required Group 34 batteries
Safety Considerations for Battery Installation 
Lead-acid batteries can be explosive, and they also contain sulfuric acid that can cause severe burns. Taking the proper safety precautions is crucial when installing your car's new battery. Here are a few things to note:
Read the instruction manual. Consult the manual for your vehicle and battery before installation, and make sure you understand the instructions and safety precautions.
Always wear personal protective equipment (PPE). PPE should include gloves, a face shield, and goggles. You should also wear proper clothing to protect your body.
Avoid ignition sources. Keep the battery away from ignition sources like cigarettes, flames, and sparks, which could cause the battery to catch fire or explode.
Make sure to disconnect the negative cable first. If you remove the positive cable first, you can cause a spark and a possible explosion.
When in doubt, consult a professional. Most auto parts stores and garages provide installation with your battery purchase. Having a professional carry out this job saves you from lifting heavy car batteries and disposing of your old unit.
Types of Car Batteries
There are a few different car battery types to know about.
Conventional lead-acid. Conventional lead-acid batteries are the most commonly used car battery type. They take sponge lead and lead peroxide to change chemical energy into electrical power. Lead-acid batteries are popular for their low cost and ability to generate a strong pulse.
VRLA. Valve Regulated Lead Acid batteries are a rechargeable battery type. They are mountable in any direction and require very little maintenance.
Lithium-ion. Lithium-ion batteries are the rechargeable batteries you're familiar with in electronics, such as mobile phones, laptops, etc. They have a high energy density and a small memory effect.
AGM vs Standard Battery
There are a few key differences between the two, namely that AGM batteries have a different design than their standard counterparts. This design eliminates vibrations and reduces self-discharge, which lengthens the battery life.  AGM batteries are also spill-proof, which standard batteries aren't.
Car Battery Voltage Chart
Here's a battery voltage chart to help you determine the status of your car's battery.
How to Change a Car Battery 
Before changing your car battery, it's helpful to have an understanding of the necessary steps required. You have to:
Remove the negative cable from the negative terminal.


Remove the positive cable from the positive terminal.


Loosen the battery and lift it out.


Clean the clamps and the battery terminals before adding the new one.


Put the new battery in place.


Secure it.


Reconnect the positive terminal and then the negative terminal.


Test your vehicle.
How to Clean Battery Terminals
It's simple to clean battery terminals—all you need is a skinny wire brush and water or baking soda.
How Long Does it Take to Charge a Car Battery?
It takes anywhere from four to twenty-four hours to charge a car battery fully.
Conclusion 
As you can see, there is plenty to keep in mind when shopping for a new Jeep battery. Be sure to consider factors like the climate in your area, any heavy electronic loads, and whether off-roading in remote areas forms part of your Jeep activities to make the best decision.
Quick Summary – Best Jeep Batteries
Before you get too far, here's a quick summary of the best Jeep batteries:
People Also Ask
Let's wrap things up with a few common questions vehicle owners have about car batteries.
How Does a Battery Work?
Car batteries work by producing lead-acid chemical reactions that get energy flowing. Instead of delivering lots of power all the time, they offer a jolt of power for your electronics. Once everything is going, the alternator keeps power stable.
How to Dispose of Batteries
Batteries should be recycled in special facilities that are equipped for this task. Many people take their old battery to an auto shop and turn it in when purchasing a new one. You can also take it to a scrap metal facility or your local recycling center.
What is an AGM Battery?
An AGM battery, or absorbent glass mat, is a sealed replacement for lead-acid batteries that's been in use for around forty years. They have special fiberglass mats that absorb sulphuric acid in the battery, which makes them spill-proof.
How Much is a Car Battery?
The cost of a car battery can range anywhere from $60 to $120. If you choose a premium battery, the price can go up even more, with these models costing up to $250.
Why is My Battery Draining so Fast?
If you've had your car battery for several years, it's probably time for a new one. If it's still relatively new, some other culprits may be to blame. Namely, there is likely some drain-depleting battery power or a problem in your vehicle's electrical system. 
How Many Amps is a Car Battery?
Ampere ratings tell you a battery's storage capacity, and most batteries have a capacity anywhere from 550 and 1000 amperes.
Who Worked on This?
---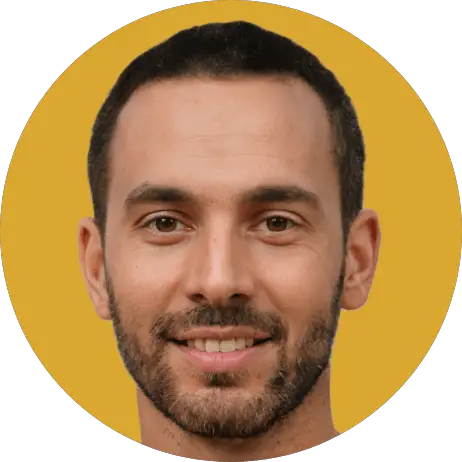 Brian
Editor
A master of organization, Brian helps keep everything running smoothly for Your Jeep Guide.
No Jeep yet but we're working on that!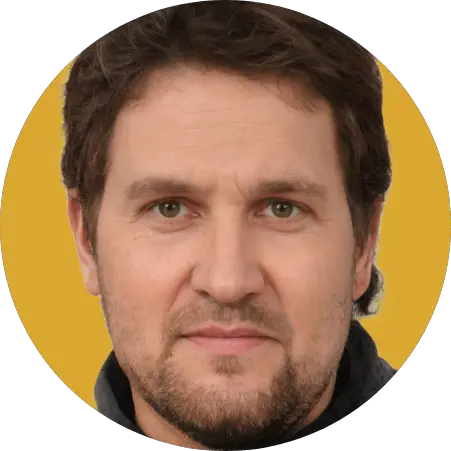 Cory
Writer
Cory loves his XJ and frequently thrashes it through the hills. He's constantly fixing something.

"What fenders?"
Check Us Out!