In this article, we're looking at the most common types of winch cable – steel and synthetic rope.
Both of these cables tout their own benefits and drawbacks, and we'll help you understand the important differences between each.
We'll also check out the top products on the market so that you can make the right decision for yourself!
What is Synthetic Rope? And What is it Used For?
Synthetic rope is the first type of winch cable that we will examine. A synthetic rope was originally developed as an alternative to the traditional steel cable design.
Synthetic rope is made of polyethylene and woven together to be extremely strong and durable. It has similar functionality to a steel cable but tends to be lighter and more flexible. Its diameter is also stronger than steel cables and has a higher breaking point for a cable of comparable size and diameter.
Perhaps most importantly, it doesn't carry with it the safety concerns of a snapping steel cable (although it is still best to steer clear of any active winch)!
What is Steel Cable, and What is it Used For? 
Steel cable is the older variety of winch cable, although it remains quite popular today. Steel winch cable functions pretty much the same way as synthetic winch cables, with some notable differences in size and usability.
The steel winch cable is usually made of aircraft-grade steel. Although it generally has a lower breakpoint than synthetic cable of a similar size, it is still a highly functional winch cable.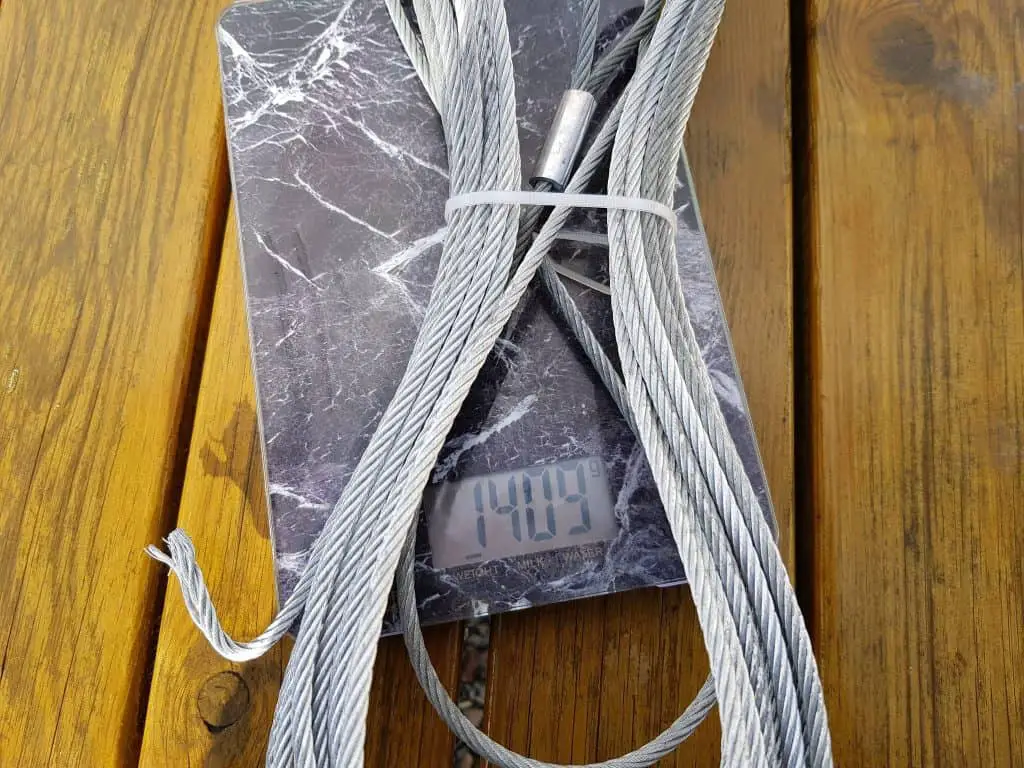 The steel winch cable is known to flail wildly if it breaks, which presents an immediate danger to those in the vicinity. It is very important to be aware of this possibility if you are using a steel winch cable.
For more details on winch cable strength, check out this handy strength chart.
Similarities and Differences 
In this section, we're examining the main differences and similarities between synthetic and steel winch cables. Although these products are intended for the same purpose, there are very important differences in the way that they are used and how they perform:
Similarities – Synthetic Rope vs Steel Cable
First up, let's check out the similarities between synthetic rope and steel cable.
Similar Purposes
The most obvious similarity is that these products are used in the same way. They are both intended to be loaded into a winch and are used for various pulling jobs.
Similar Strength
Another similarity is that you can buy both of these products at various levels of strength. Whether you are buying steel or synthetic, you need to check the weight rating to ensure that the cable is up to your pulling task!
Be Sure to Do Your Research
Whether you are buying steel cable or synthetic rope, you should do your research to be sure you are getting a quality product! As with any product, there are varying degrees of quality associated with steel cable and synthetic rope. Below, we've included our top picks for both.
Differences – Synthetic Winch Rope vs Steel Cable
Perhaps more important than how these products are alike is how they differ. Their differences will probably make up your buying decision, and we'll check them out here:
Strength/Diameter
Although synthetic rope and steel cable are available in various strengths, the strength/diameter ratio does differ. Synthetic rope is the clear winner here. A synthetic rope with a smaller diameter will have a larger strength rating than a steel cable of the same diameter.
Safety
Once again, synthetic rope is the clear winner when it comes to safety. Synthetic rope doesn't have the same snapping hazard that is associated with a steel rope. It doesn't store as much kinetic energy in the line and won't fly about as aggressively if it snaps. This isn't to say there are no safety concerns, just that they are smaller.
Fraying/Damage
Both types of rope are prone to different types of damage, but steel cable is generally considered more durable. Synthetic rope is more prone to fraying, which can weaken the integrity of the line. Steel cable is prone to rust, which can also cause the cable itself to break apart gradually. Be sure to store both ropes in a cool, dry place whenever you can.
Cost
Once again, it varies based on brand and size, but steel cable tends to be cheaper for a comparable strength of the line.
Top Pick Between Synthetic Rope and Steel Cable
So, following all the factors we outlined above, which is better? Our top pick is a synthetic rope, but we also acknowledge that you might prefer working with either one.
There is a lot to like about both types of winch cable, and it might even come down to which one you have the most experience with.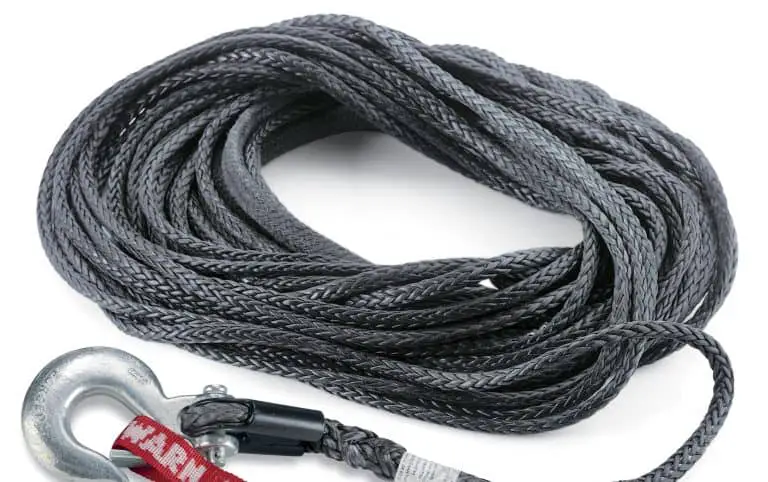 We prefer working with the synthetic rope because it is lighter, more flexible, and fewer worries about snapping hazards. Overall, it's just a more functional and efficient winch cable, and it's our top choice. It has the strength to be used for towing, hauling, and anything in between!
However, steel cable is a pretty close second! You might prefer steel cable if you are looking for a more affordable option or if you simply like to do things the traditional way. It is more rigid and durable, and its inflexible nature makes it less likely to knot up.
At the end of the day, we don't think there is a wrong choice. And while the safety concerns are a bit less extreme with synthetic rope, safety concerns are associated with both types of winch cables. Be sure that you know how to properly use a winch and be sure that you stand clear of any potential "danger zones" where a cable might fly if it snaps.
Overview of Our Favorite Synthetic Rope and Steel Cables
In this section, we'll take you through our favorite synthetic rope and steel cable options:
Best Synthetic Winch Rope
AUXMART Synthetic Winch Line
We may earn commission from purchases made from our links, at no additional cost to you
What Recent Buyers Report
Most buyers were quite happy with this product. They reported success with various recovery jobs. Buyers also appreciated that this product was lightweight and flexible, making it easier to work with than steel cable.
Why it Stands Out To Us
We like this cable, and it takes our top pick for synthetic cable! Simply put, it captures all the benefits of synthetic cable that we examined above. It's lightweight, flexible, and very strong. We think it's a lot easier to work with than steel cable. You can easily load the winch and rely on this cable for a wide array of jobs. Just be sure it's properly rated for the vehicles you intend to recover and/or tow.
Bottom Line
The bottom line is that this is an excellent type of synthetic rope. When it comes to synthetic rope, you just want a variety that is well-built and reliable and captures the benefits of this type of cable design. This one does!
Pros
Rated for 20,500 breaking strength
Lighter than steel cable with comparable strength
Protective sleeve is included, so it doesn't overheat
Flexible and doesn't kink, making it easier to load onto a winch
Stores a low amount of kinetic energy, making it safer if it snaps
Cons
Quite expensive
Might not be strong enough for larger vehicle jobs
BestEquip Stainless Steel Cable
We may earn commission from purchases made from our links, at no additional cost to you
Review
Most buyers were quite happy with this stainless-steel cable. It suits its purposes well, and buyers used it for everything from winching to various DIY projects around the house.
Why it Stands Out To Us
As long as you keep your expectations in check, you should be satisfied with this steel cable. It's not the strongest steel cable on the market, but it's a good size for general jobs and DIY tasks. It's well made, free of burrs, and easy to work with. It probably won't be the choice of professional winches, but it makes a great, affordable choice for general use.
Bottom Line
Buying steel cable is about addressing your own needs. If you only require a steel cable for a smaller recovery/tow job, this is for you. The price is right, and the steel is well-made and durable. It gets our top pick because it is just so practical.
Pros
Can be cut to size to suit needs
More affordable than synthetic rope
High polish with no burrs that could harm your hand
Stainless steel makes it resistant to rust, corrosion, and wear
Multi-purpose for a variety of other tasks (hanging lights, garden fencing, stair handrailing, etc.)
Cons
Snapping hazard is a real concern (as with any steel cable)
Not strong enough for larger vehicle jobs. 8493 lbs. breaking strength
Conclusion 
Thanks for reading through our guide to the important differences between the synthetic rope and steel cable. They both tout important advantages and disadvantages, and hopefully, you can decide which is best for you. Whichever you choose, be sure you know how to safely and properly use a winch before you start!
People Also Ask
Before we wrap up this article, let's check out some of the most frequently asked questions about synthetic rope and steel cable.
How To Cut Steel Cable
When it comes to anything like this, your best bet is to buy the proper tools for the job. In this case, the tools are cable cutters. Be sure to buy a set of cable cutters that can properly handle the size of steel cable you are trying to cut.
How To Cut Synthetic Winch Rope
The best way to cut the synthetic rope is to wrap the exterior in tape or a similar wrapping. This holds the rope together as you cut, preventing fray. Use a tool strong enough for the job, which may be anything from scissors to cable cutters. If there is a fray, you can sear the ends after you cut to hold them together cleanly.
How To Clean Synthetic Rope
The best way to clean synthetic rope is with the classic soap and water combo! Fill a bucket with soapy water and dunk the entire rope through. Do it in sections, and scrub it while it is submerged. It also helps to "push" sections of the rope together to open up the weaving and clean the interior of the synthetic rope.
What Size Synthetic Winch Rope For ATV?
The synthetic rope you need depends on its strength rating. Generally, a rope will be rated based on its "Working Load." This is the weight that can safely be taken on by the rope. Generally, an ATV is about 500-700 lbs., so you'll want a rope that is at least weighted to carry this capacity.
How Much Does Steel Cable Cost?
Steel cable cost varies based on size, diameter, strength, and quality. Generally speaking, you can get good steel cable for between $50-$100.
How Much Does Synthetic Rope Cost?
Synthetic rope cost will also vary based on size, diameter, strength, and quality. You should be able to get a quality synthetic rope for around $80-$200. It is usually more expensive than a steel cable.
Who Worked on This?
---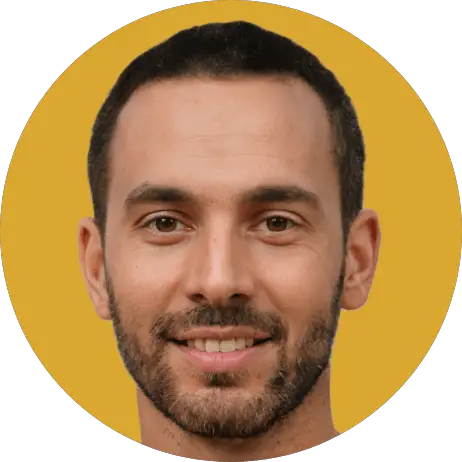 Brian
Editor
A master of organization, Brian helps keep everything running smoothly for Your Jeep Guide.
No Jeep yet but we're working on that!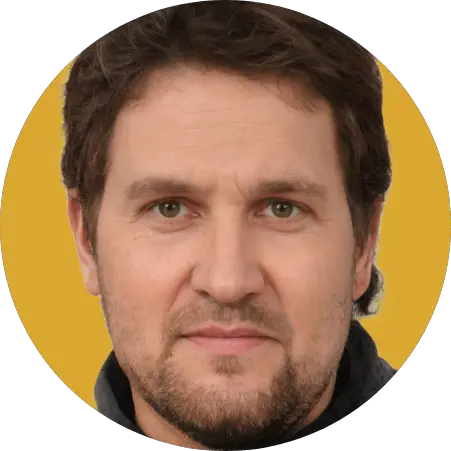 Cory
Writer
Cory loves his XJ and frequently thrashes it through the hills. He's constantly fixing something.

"What fenders?"
Check Us Out!