Both Jeep and Ford are amazing cars for avid road trip individuals. The design and power of the vehicle make them conquer various terrains around the world.
But are Jeep and Ford wheels interchangeable? Not really, the locking hubs of their wheels usually are of different sizes.
However, the oldest model of jeep and ford wheels can be interchanged with a few modifications. In order to learn more about wheels, rims, bolt patterns, and other things that make Jeep and Ford compatible keep reading!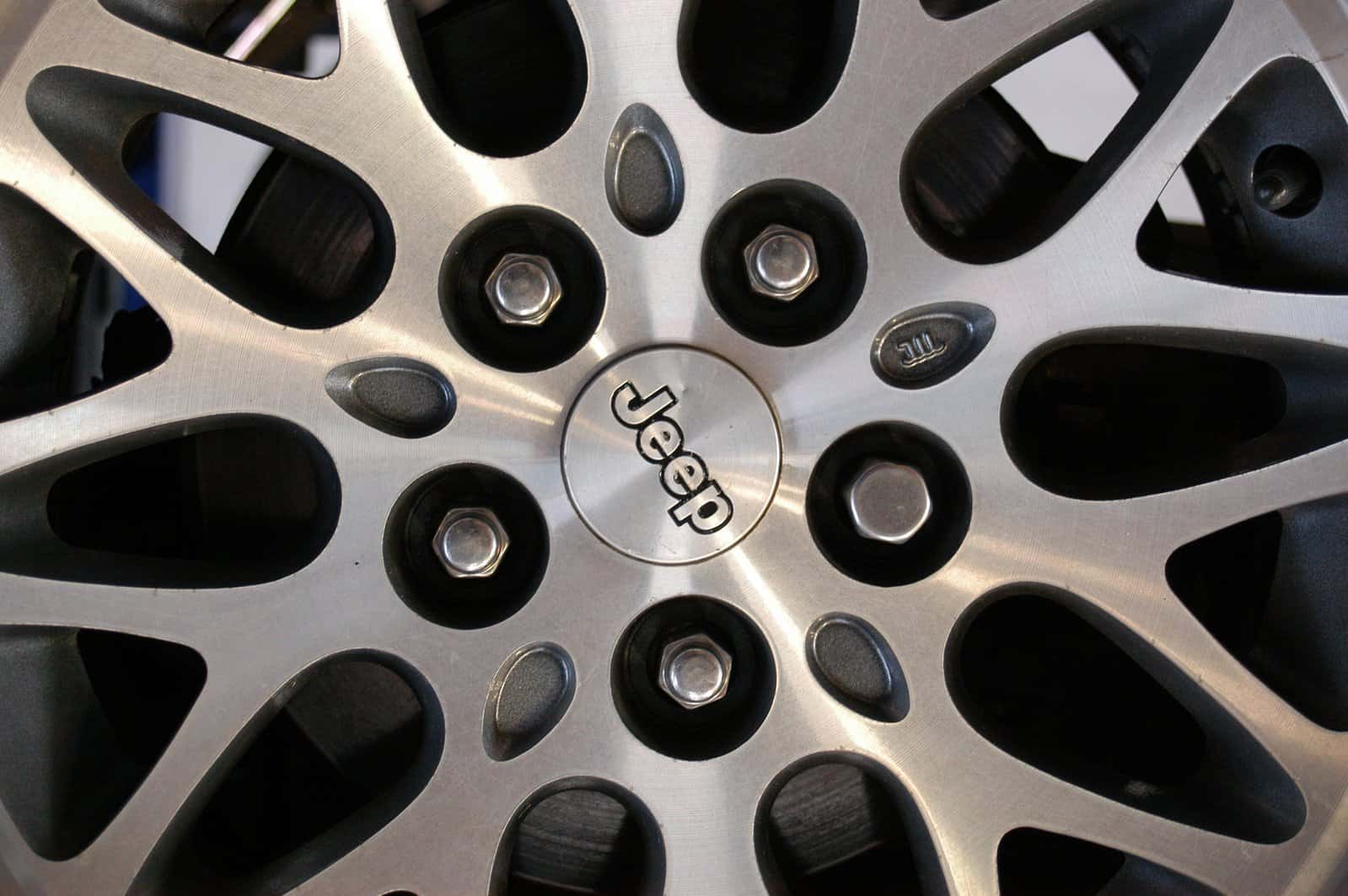 How to Choose Wheels For Your Jeep
Jeeps are expensive machines for off-road adventure. The fancy appearance of the wheels and other accessories make it worth for your next road trip.
A right jeep wheel offers higher performance and is durable when it comes to on-road activities regardless of the condition. However, they usually experience wear and tear with time.
This implies that they need replacement. Choosing the perfect fit wheel for your jeep can be a daunting experience. But, here are things to put into consideration when choosing jeep wheels for your beast. They include:
Material Used
Jeeps are massive machines that many people prefer to use when heading for a road trip or adventure in the wilderness.
This implies that they move over a different road condition. Therefore, it is advisable to consider wheels that are durable, more uniform, and have a more massive rim to withstand the harsh road condition during the adventure.
The most preferred jeep wheels are those made from steel rather than alloy. They can withstand the harsh road condition and are also repairable.
Bolt Patterns
Wrangler jeeps occur in different models, and each model has its bolt pattern that helps to mount the rim to the wheel hub. Hence, check the bolt pattern of a wheel before buying.
For instance, Jeep Wranglers have five-lug wheels, which are either 5×4.5 or 5×5. Furthermore, the lugs are evenly spaced out in a circular format of about 4.5- or 5- inches.
On the other hand, Jeep CJ wheels are 5×5.5. The other models have variable lugs. This is a clear indication that you cannot swap jeep wheels easily.
Rim Size and Width
Measuring the diameter of the rim and using manufacturers width recommendations will make it easier to choose jeep wheels.
According to research, a 15-inch tire usually has 215/75R15, which means it has a width of 7-8 inches. Therefore, it is advisable to use the Jeeps Tire Pressure Monitoring System to be able to choose the wheels that adhere to road safety.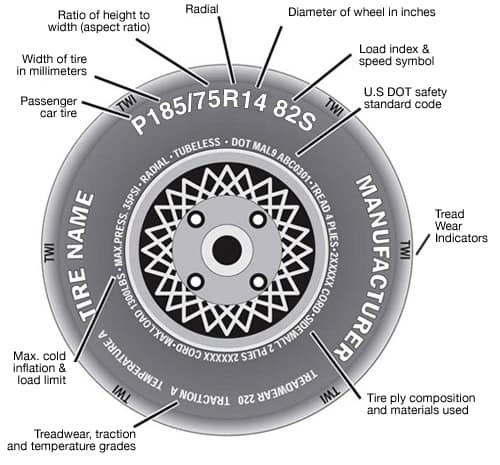 Understanding Offset and Backspacing
These are two important terms to put into consideration when choosing wheels for your jeep. However, they are more technical terms. Offset is a term used to describe the distance between the mounting pad and the centerline of the wheel.
If you want a lifted jeep, then consider a lower offset. Backspacing describes the measurement from the mounting pad to the inner edge of the wheel. If you want your jeep to experience no rubbing, then consider less backspace.
Bead Locks
If you are an avid road trip individual who loves riding on extreme terrains with your low- pressure Jeep tires, then you need to think about bead locks.
These bead locks will help prevent the tires from rolling off the rim since they grip the tire in position. Besides that, they enhance excellent off-road performance in more stringent conditions.
Understanding Hub-Centric and Lug Centric
These two terms can help you make a perfect choice for jeep wheels, although they usually confuse many people. Here is a fact about them.
Hub centric implies that the space inside the center bore can easily fit on the axle. The hub connection help to keep the wheel in a centered position while lugs flush it against the mounting plate.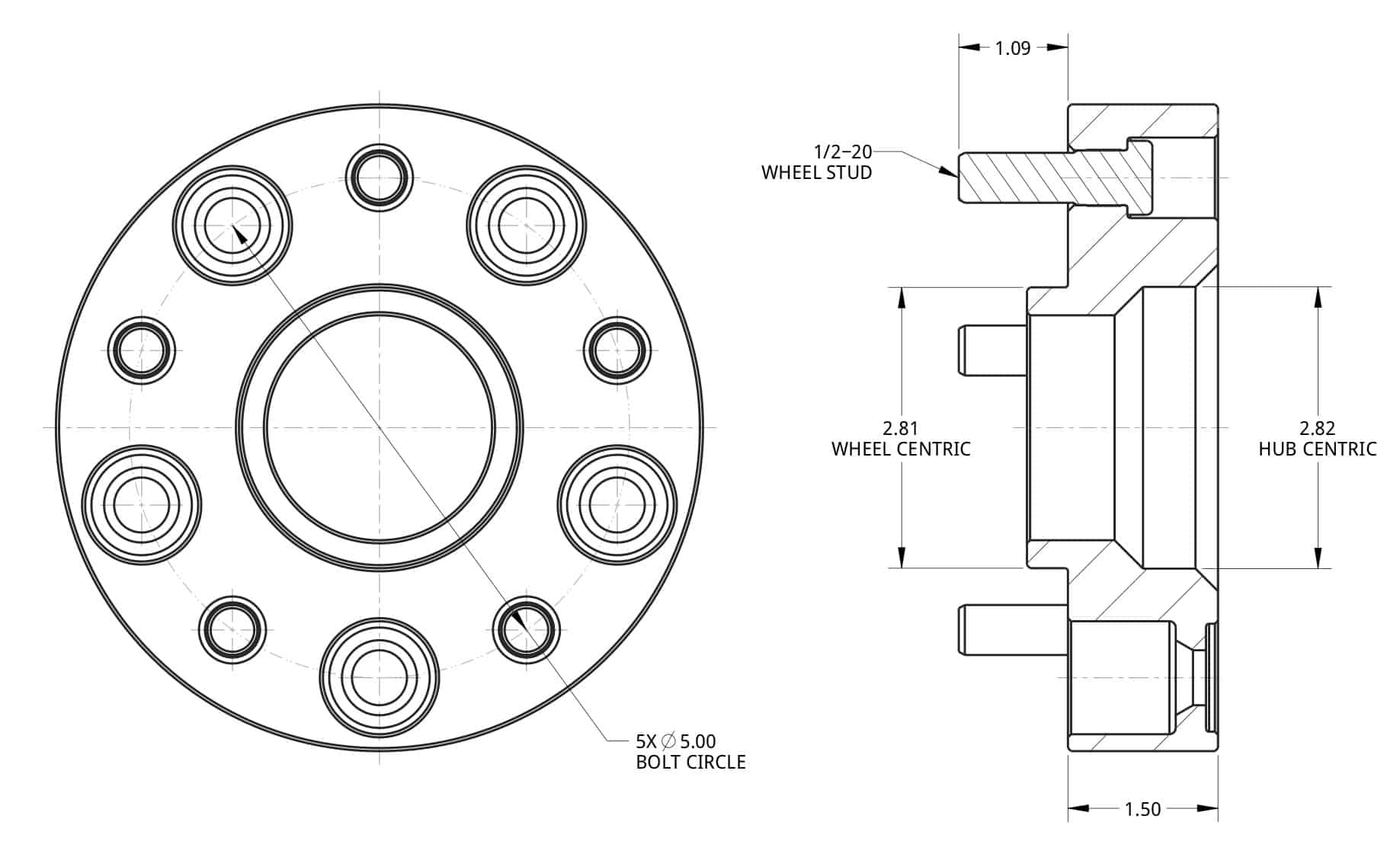 Besides that, hub centric help to bear the weight of the entire jeep. This later brings balance and more excellent performance of the beast.
On the other hand, lug centric is where the lug nuts center the wheel. This is one of the reasons why many alloy jeep wheels tend to be compatible with those of other vehicles.
Are Jeep and Ford Wheels Interchangeable?
Jeep and Ford are two different types of vehicles. Each make of these two vehicles come in different models to serve different needs of the users.
This implies that the wheels of these two vehicles have some slight differences though they can withstand very tough riding terrains.
The compatibility of the jeep and ford wheel usually depends on the year of manufacture. For instance, the 97 jeep wrangler rim will fit a two-wheel-drive of 93 fords.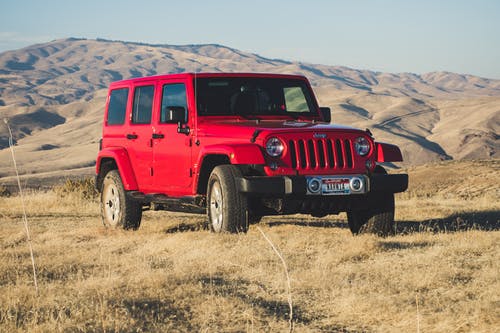 But this does not apply to the front wheel. On the other hand, an 82 jeep wrangler wheel will fit both the front and rear wheels of 74-82 Ford.
Taking the accurate measurements of these two wheels will help you to know which bike will perfectly fit the other.
Besides that, the measurements, you need to pay close attention to offset and backspace since these the things that bring out the differences.
Generally, testing if the jeep and ford wheels are interchangeable is a matter of trial and error. The best thing to do is to try out the wheels of the jeep to that of the ford.
Final Thought on Jeep and Ford Wheel Compatibility
Jeep and Ford are excellent vehicles for avid adventures in a tough road terrain. The vehicle tires have the capability to maneuver over different road conditions.
The wheels of the Jeep and Ford are somehow interchangeable, but this usually depends on the year of manufacture.
Moreover, determining if your jeep and ford wheels are interchangeable is a matter of trial and error due to the presence of many new models.
The best thing to look at is the bolt pattern, size, and width of the rim before thinking about interchanging the wheels of the jeep with that of the ford.
Therefore, take your time to analyze various wheels of jeep and ford depending on the model. This will help you know which models are interchangeable. You should note that the process of analyzing requires typically a lot of time.
Who Worked on This?
---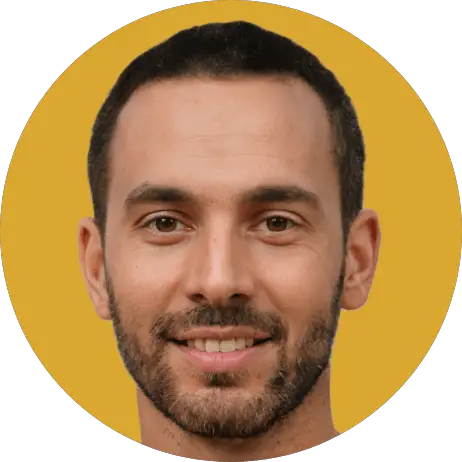 Brian
Editor
A master of organization, Brian helps keep everything running smoothly for Your Jeep Guide.
No Jeep yet but we're working on that!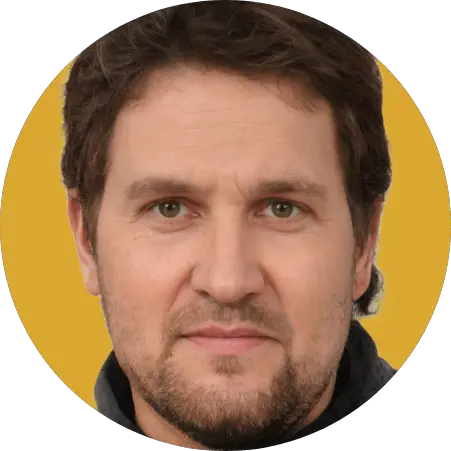 Cory
Writer
Cory loves his XJ and frequently thrashes it through the hills. He's constantly fixing something.

"What fenders?"
Check Us Out!