Jeep Grand Cherokee remains a prominent name in the class of SUVs around the world. The SUV comes in six models: the Trackhawk, Trailhawk, Laredo, Overland, SRT, and Summit. Most of the models of Grand Cherokee come in rear-wheel drive as well as four-wheel drive.
However, the Trailhawk comprises of four-wheel-drive only. On the other hand, the Trackhawk and SRT are equipped with specialized all-wheel-drive systems.
These specifications remain key when buyers are making their choice. At the same time, there are also crucial factors that play an essential role.
Many potential buyers wish for their Jeep to finish a race apart in practical terms. They want to drive it every day and make sure their vehicles offer not only a spectacular driving experience but also has far more significant uses.
Powerful SUVs are often used to transport physical items or to tow other vehicles. Towing capacity often determines how powerful an SUV is because it is a direct measure of how much weight it can pull other than its own, assuming the suspension, shocks, and overall stability is up to the task.
It may be that you have encountered a situation where you need to tow a vehicle that broke down in the middle of the road.
Such cases call for a powerful engine that can withstand heavyweight and perform to its full potential. With that being said, let's consider how useful is the Jeep Grand Cherokee if you are using it to tow vehicles.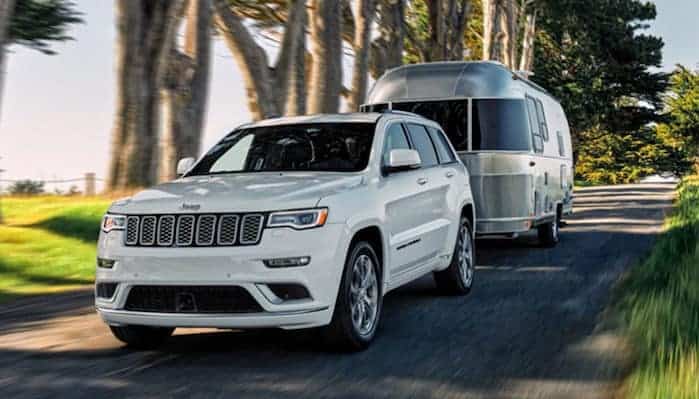 The Towing Capacity of the Jeep Grand Cherokee
The Grand Cherokee offers not only different models but also different engine classes. Let's draw a comparison:
1. 3.6L PENTASTAR® V6 ENGINE
6,200 pounds towing capacity
295 horsepower/260 lb-ft of torque
8-speed automatic transmission
2. 5.7L HEMI® V8 ENGINE
7,200 pounds towing capacity
360 horsepower/390 lb-ft of torque
8-speed automatic transmission
3.  6.4L HEMI® SRT V8 ENGINE
7,200 pounds towing capacity
475 horsepower/470 lb-ft of torque
8-speed automatic transmission
4. SUPERCHARGED 6.2L HEMI® V8 ENGINE
7,200 pounds towing capacity
707 horsepower/645 lb-ft of torque
8-speed automatic transmission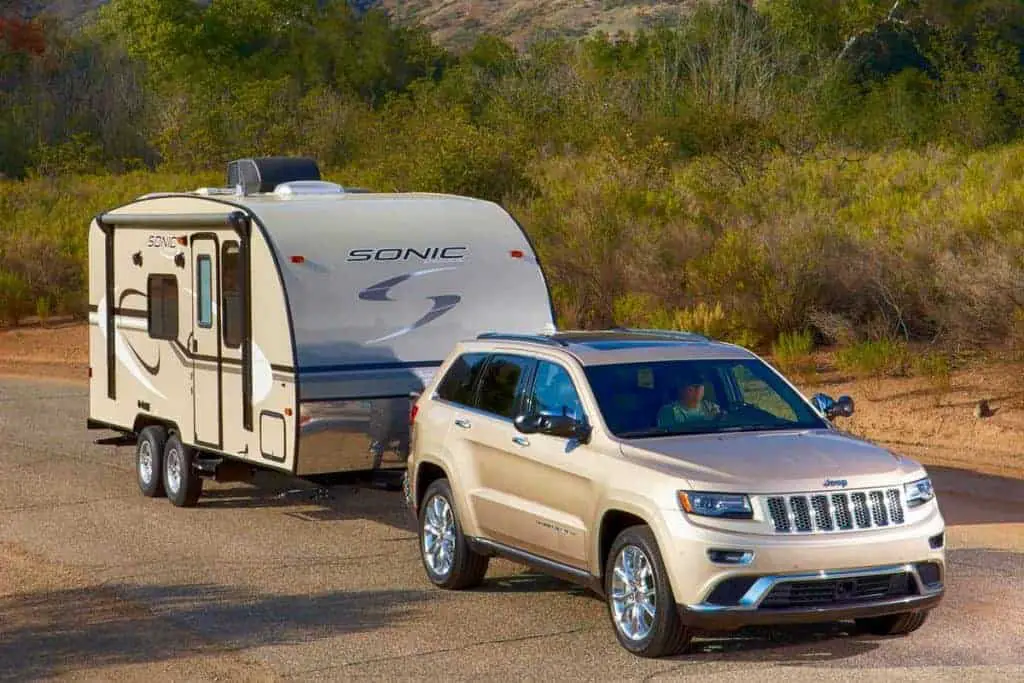 Dedicated Technology for Easy Towing
So, in terms of towing capacity, I have taken into consideration the weight its capable of pulling, and it is indeed quite impressive.
As a matter of fact, the overall towing experience is made convenient due to technological assistance integrated into its interior. This means, all the controls that allow you better towing are a touch away.
These include:
Trailer Sway Control
This dynamic control system lets a driver keep their Grand Cherokee in control when driving through tight corners and severe driving conditions.
It also helps during adverse weather conditions, such as blizzards and rain. What it does is only apply brake pressure on corresponding wheels and regulate acceleration whenever necessary in order to keep the Jeep stable on the road.
Hill Descent Control
When you have a heavy load in tow, it is a mighty challenge to descent a hill. This is where the Hill Descent Control proves as a game-changer.
Your vehicle manages a steady and composed drop on this control because it informs the car about a steep incline. The system applies brakes automatically, which is of great use.
Hill Start Assist
Every driver experiences the problem when their vehicle starts rolling back when parked on a hill or leaving the traffic signal. This option allows you to prevent the rollback in any conditions.
It simply keeps your car in stationery while your foot leaves the brake pedal and hits the accelerator. This way, having a tow remains stable.
High-performance Brakes by Brembo
Exclusively available on the Jeep Grand Cherokee SRT and Trackhawk, the Brembo brake systems offer a remarkable advantage.
They comprise of two-piece vented rotors coupled with six-piston front calipers (Brembo) for the Trackhawk model and 15-inches of front rotors for the SRT model.
What Else is Included in the Tow Package?
Apart from technological assistance, there are more features that can offer a handful of benefits. The package includes the following:
A spare tire of standard size
An engine cooling system
A trailer wiring harness
A powerful 180-amp alternator
That's not all; the Jeep Grand Cherokee models benefit from a reinforced towing capacity, thanks to the following features:
Standard Tow Hooks: Comes with the Jeep Grand Cherokee Trailhawk
Chrome Front Tow Hooks: Exclusive for the Jeep Grand Cherokee Overland
Conclusion
The Jeep Grand Cherokee remains a top-notch SUV with commendable towing capacity, just like it's Dodge counterpart: the Durango. The Grand Cherokee's state-of-the-art interior, technological assistance on every step, and power under the hood make it a friendly and fun vehicle to drive.
It has been on the market for 10 years now a fact that can easily be a cause for concern for many automakers. Of course, it would result in outdated features and design.
However, the company Jeep has always stepped in the right direction and provided the much sought-after features in its popular SUV.
Who Worked on This?
---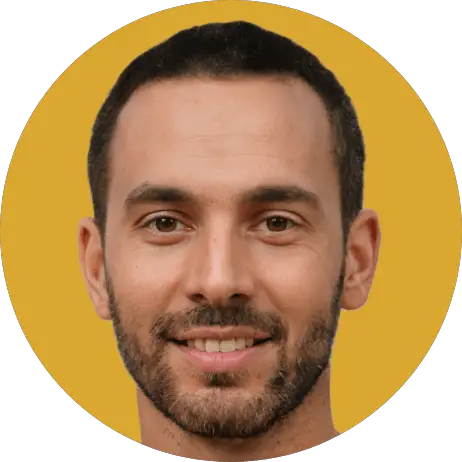 Brian
Editor
A master of organization, Brian helps keep everything running smoothly for Your Jeep Guide.
No Jeep yet but we're working on that!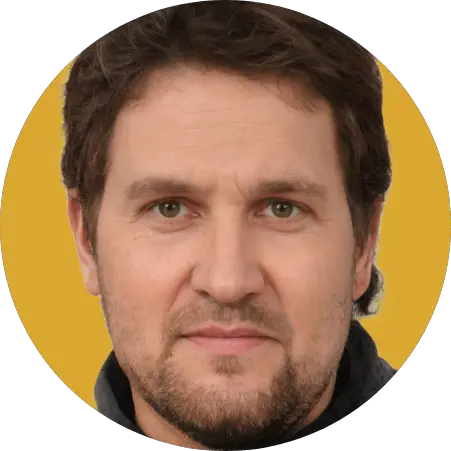 Cory
Writer
Cory loves his XJ and frequently thrashes it through the hills. He's constantly fixing something.

"What fenders?"
Check Us Out!