The Jeep Grand Cherokee is an American icon that has cemented its place in our hearts due to its stellar combination of on-road refinement, luxury, and off-road capability. 
So, whether you're driving on the highway or off-road, the tires on your Jeep Grand Cherokee are a quintessential part of the experience but choosing the right tires can seem completely overwhelming for even the biggest Jeep buffs. 
This article will take you through the six best tires for your Jeep Grand Cherokee and explain what to look for in some new rubber.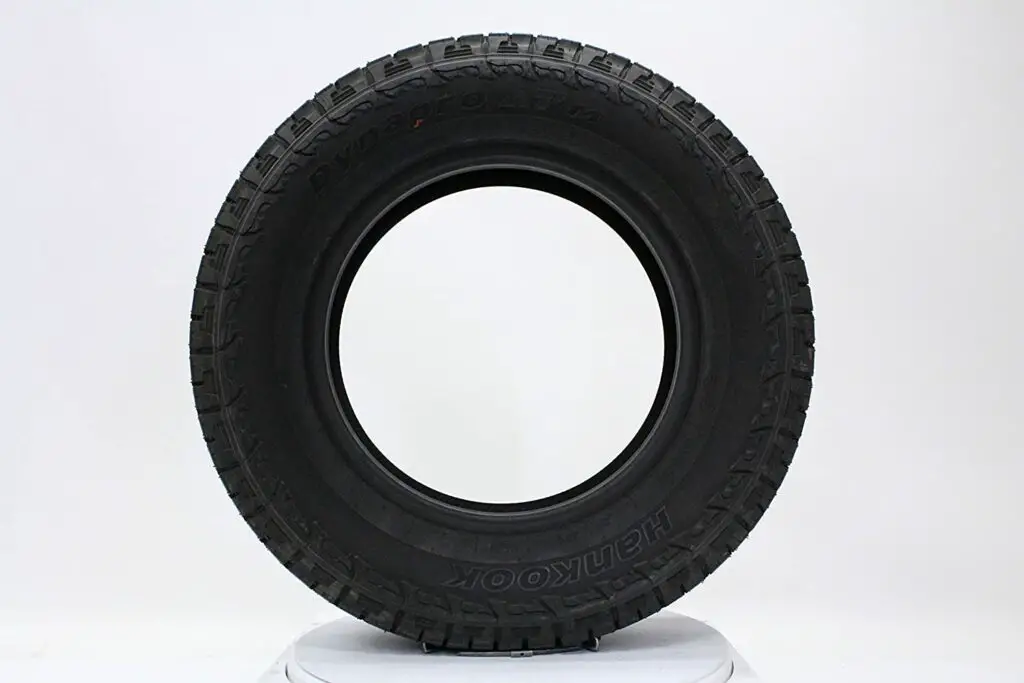 Factors to Consider Before Buying Tires
Each and every tire sold in America carefully lists out specifications that tell the story of how the tire is built and how it should perform. Here are the most important factors to bear in mind when selecting new tires for your Jeep Grand Cherokee.
Driving Conditions
The most important factor is to understand the type of driving conditions that you need tires for.
While most people will just be doing normal city or highway driving, in off-road situations you'll need tires that can are designed to cope with the rough terrain and give you the best use of your 4WD. If you live somewhere with harsh winters, you may want need to consider snow tires as well.
Tire Diameter Size
You'll also have to make sure that any tires that you buy will fit on your Jeep Grand Cherokee. Different models of the Grand Cherokee will have either 17-inch, 18-inch, or 20-inch diameter rims. To find out your Grand Cherokee's wheel sizes, check your owner's manual or consult your dealer.
Tire Width
Some versions of the Grand Cherokee can use different sizes and thicknesses of tires, which can improve your driving experience. For example, larger or wider tires give you more grip, improve your braking speeds and ride quality.
You can find out the size of a tire by looking at the numbers and letters on the sidewall. For example, a tire that says "P235/65R17" shows that the tire width is 235 mm (the numbers on the left side of the slash).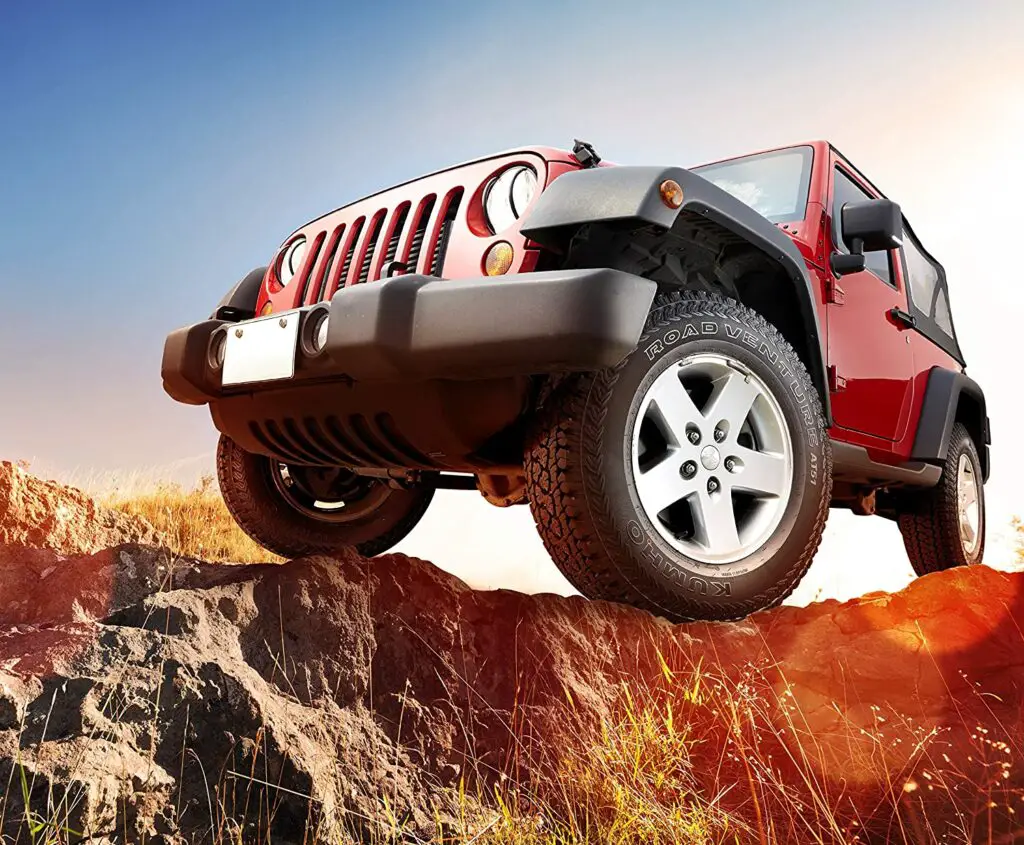 Tire Life Duration
Tires can be expensive to replace frequently, so choosing a durable tire is important. The "Uniform Tire Quality Grading" (UTQG) numbers on the sidewall indicate the tire's approximate duration based on the performance of a test tire over 7,200 miles, which forms the baseline duration rating of 100.
Subsequent consumer tires are rated depending on their durability compared to this test tire. A tire that scores 300 is three times more durable than the test tire and should last for around 21,600 miles (7,200 miles x 3 = 21,600 miles).
Traction and Temperature Ratings
You can also use the UTQG figures to work out the traction and temperature tolerance of your tires. UTQG information displays the tire duration grade first, followed by letters that show the traction and temperature grades.
A tire that reads "360-A-B" has a traction grade of "A" and a temperature rating of "B", meaning that it can withstand temperatures between 100 and 115° F. The traction rating indicates how much grip the tire has in wet situations, with "A" being the second-highest rating.
Review of the Best Tires for Jeep Grand Cherokee
Now that you have a basic understanding of the long list of specifications on a tire, let's get to the good stuff. We've compiled a comprehensive list of tires for the Jeep Grand Cherokee that cover a range of driving conditions, and budgets.
Hankook DynaPro ATM RF10 Off-Road Tire
Size: 225/70R16
Treadwear Rating: 660 A B
Directional? Yes
Tire Rack Rank: 17 / 28
We may earn commission from purchases made from our links, at no additional cost to you
Review
For those looking to take their Jeep Grand Cherokee off-road, Hankook's DynaPro ATM RF10 Off-Road tires are an ideal choice. With rugged tire construction and increased puncture resistance, these tires can handle the rigors of rough terrain and wet conditions with ease.
With around 8% more tire width than competing rubber, the DynaPros offer an even better grip in challenging conditions. Add in tiered side grooves and scalloped grooves on the tread blocks and you have great traction and cornering capabilities.
These tires don't sacrifice much in regular driving conditions apart from some road noise and a slightly firmer ride.
Bottom Line
A great all-around set of tires, the Hankook DynaPro RF10s will suit any Jeep Grand Cherokee drivers who switch between off-road and highway driving regularly. These durable tires feature excellent traction and grip even in rough or wet conditions without losing too much comfort and performance on regular roads.
Pros
Reinforced construction
Increased puncture resistance
Wide tire footprint for good off-road grip
Scalloped tread block grooves for superior traction
Tiered side grooves for excellent cornering performance
Cons
Sacrifices some comfort on smoother roads
Can create annoying road noise for some drivers
Kumho Road Venture AT51 All-Terrain Tire
Size: 265/60R18 & More
Treadwear Rating: 640 A A
Directional? No
Tire Rack Rank: 19 / 28
We may earn commission from purchases made from our links, at no additional cost to you
Review
Although not as specialized for off-road conditions compared to the Hankook DynaPros above, Kumho's Road Venture AT51 All-Terrain tires are well-balanced for both highway and off-road driving. These tires shine in wet and snowy conditions thanks to their deep central tire grooves that clear standing water and powdery snow quickly.
Made using a dual silica compound, the AT51s offer impressive fuel efficiency compared to other off-road tires and are also pretty durable in most conditions. Some drivers have reported quicker-than-expected wear in some areas though, as well as increased tire noise while driving on smoother roads.
Bottom Line
Anyone who doesn't want to sacrifice road comfort for off-road fun should consider Kumho's AT51s. These versatile tires excel in wet or snowy situations with their cavernous central grooves. These tires maintain a smoother ride on regular roads than other off-road rubber, making them suited to a range of surfaces.
Pros
Durable construction
Great traction in all conditions
Doesn't sacrifice road comfort
Dual Silica compound helps fuel efficiency
Deep tire grooves help clear water and snow
Cons
Amplified road noise compared to standard tires
Can wear quickly in some driving and weather conditions
Goodyear Wrangler SR-A Radial Tire
Size: P275/60R20
Treadwear Rating: 500 A B
Directional? Yes
Tire Rack Rank: 31 / 45
We may earn commission from purchases made from our links, at no additional cost to you
Review
Goodyear's Wrangler SR-A Radial tires are a good option for any drivers who don't take their Jeep Grand Cherokee off-road. These tires are suited to standard vehicles but don't perform well on the rough stuff. That said, these tires provide a comfortable, smooth drive on highways and city roads for a great price.
Some customers have also reported lower than expected mileage duration for these tires, but this depends on the kind of driving that you do. For regular family trips, these tires offer good wet weather performance and can handle slippery, snowy situations on the road.
Bottom Line
As long as you're not planning to take your Grand Cherokee over rough terrain, Goodyear's Wrangler SR-A's will handle all other driving conditions on an affordable price tag. They offer a pleasant experience on standard roads along with good wet weather traction and can cope with snowy road conditions.
Pros
Universal fit
Extra tread for great handling
Good traction in snowy conditions
Offers a smooth driving experience
Deep tire grooves for good wet weather performance
Cons
Not well-suited to off-road driving
Mileage duration isn't as much as many drivers would like
Best Jeep Grand Cherokee Big Tires No Lift
General Tire Grabber HTS60 All-Season Radial Tire
Size: 265/75R15
Treadwear Rating: 680 A B
Directional? No
Tire Rack Rank: 8 / 45
We may earn commission from purchases made from our links, at no additional cost to you
Review
General Tire's Grabber HTS60 tires offer good performance throughout the year for regular road driving. However, these tires struggle when it comes to off-road conditions and are best suited for road use only. They also fall short when it comes to slippery conditions such as wet weather or snow because of their lower tread depth.
But for comfort on the road and a quiet driving experience, these tires are fantastic. The construction of the tire is resistant to everyday abrasions, with good levels of tire durability. Although rated as regular car tires, the HTS60's are specially designed for SUVs and crossover vehicles.
Bottom Line
For regular road users who just want to use their Grand Cherokee for the school run and commuting, the Grabber HTS60's from General Tires perform really well. However, they struggle when used for off-road driving and don't offer as much wet weather grip as other alternatives on this list.
Pros
Good all-season performance
Cut/chip resistant tire construction
Long-lasting durability and tire wear
Absorbent impact layer to reduce noise
Specially designed for Crossovers and SUVs
Cons
Not great for off-road driving conditions
Not the best wet or snowy weather performance
Best All Season Tires For Jeep Grand Cherokee
Michelin Defender LTX M/S All-Season Tire
Size: 225/65R17
Treadwear Rating: 720 A A
Directional? No
Tire Rack Rank: 4 / 45
We may earn commission from purchases made from our links, at no additional cost to you
Review
Michelin's Defender LTX M/S tires are the best all-season tires you can buy for your Jeep Grand Cherokee. These tires have exceptional durability and longevity, with an impressive UTQG grade of 800. Each mile that you cover will come quietly and smoothly, making for a great driving experience.
Despite not being specialized off-road tires, these Michelin Defenders perform very well in adverse weather conditions, such as rain and snow. They always give you a strong grip and traction under acceleration and braking at any time of year. The only drawback is a higher price tag than other options, but these tires are worth it.
Bottom Line
If you don't mind the premium price, you'll get an excellent experience out of these Michelin Defenders. These tires achieve a score of 800 on the UTQG scale for longevity and should last at least 70,000 miles. These tires also deliver a quiet and comfortable ride in all weather conditions.
Pros
Designed for SUVs
Retains comfortable ride quality
Fantastic traction in slippery conditions
Manufacturer protection and assistance
Exceptional longevity with a UTQG score of 800
Cons
Can be a bit pricey compared to other options on the market
Best Snow Tires For Jeep Grand Cherokee
Bridgestone Blizzak WS80
Size: 225/65R17
Treadwear Rating: N/A
Directional? No
Tire Rack Rank: 2 / 6
We may earn commission from purchases made from our links, at no additional cost to you
Review
For any Jeep Grand Cherokee owners living in areas with harsh winters, these Bridgestone Blizzak tires are an excellent choice. Designed specifically for snowy conditions, these tires give you great grip and traction whether you're facing snow, slush, or ice on the roads. The thicker block edges allow you to keep control in slippery conditions.
These tires still hold up well in normal conditions as well, although some drivers have reported distracting tire roars while driving at higher speeds. Some conditions can also cause these tires to wear out fairly quickly, although this can also be down to driving style.
Bottom Line
If you live in areas with thick snow in winter, Bridgestone's Blizzak tires are the best snow tires for your Jeep Grand Cherokee. They're specially designed to give you excellent traction on ice, slush, and snow and can also work well for the rest of the year.
Pros
Fantastic grip on icy roads
Durable advanced construction
Thicker blocks for good handling
Specialized tires for snowy conditions
Higher speed rating than competitors
Cons
Can wear quickly in some conditions
Noticeable road noise at higher speeds
Conclusion
Throughout this article, we've examined the best tires for your Jeep Grand Cherokee in various conditions. From Hankook's best overall DynaPro ATM RF10s to Bridgestone's Blizzak WS80s as the best snow tires, you should be able to choose the right tires to meet your needs for your Grand Cherokee no matter where you live and what you're putting your tires through. 
People Also Ask
In addition to taking you through the best tire choices for your Jeep Grand Cherokee, we'll now cover a couple of their frequently asked questions that Grand Cherokee owners have about tires in general.
What Size Tires Can I Put on My Jeep Grand Cherokee?
Over the years there have been several different models of Jeep Grand Cherokee. These different versions can support different sizes of tires depending on the wheel size. The range of tire sizes compatible with Grand Cherokees runs from 235 mm to 295 mm, and rim diameters of up to 20". Even larger wheels may be possible, but this will most likely involve listing your Grand Cherokee.

Always check the requirements for your unique model year and trim package.
Can You Put All-terrain Tires on a Jeep Grand Cherokee?
Like many SUVs, Jeep Grand Cherokees are versatile vehicles that can be used for regular road driving as well as off-road adventures, and it's extremely common to the Grand Cherokee with all-terrain tires.

To get the best performance for both, you can fit all-terrain tires to your Jeep Grand Cherokee, such as Hankook's DynaPro ATM RF10s or Kumho's Road Venture AT51's.
Who Worked on This?
---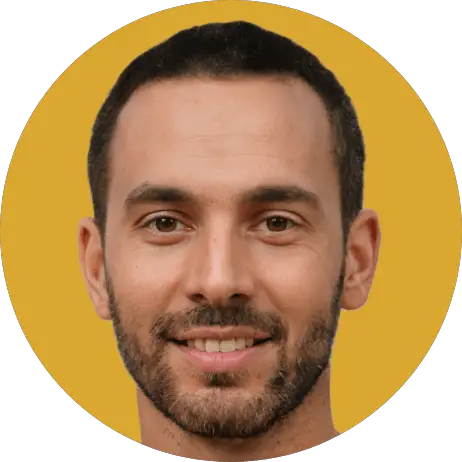 Brian
Editor
A master of organization, Brian helps keep everything running smoothly for Your Jeep Guide.
No Jeep yet but we're working on that!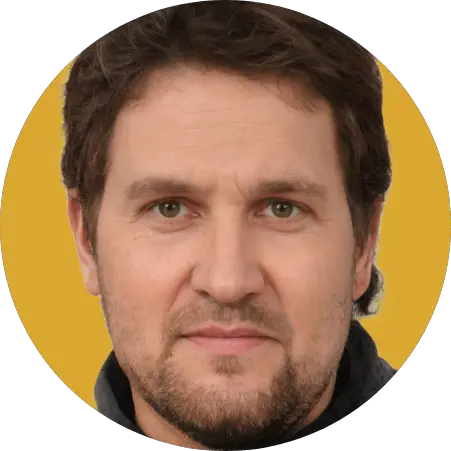 Cory
Writer
Cory loves his XJ and frequently thrashes it through the hills. He's constantly fixing something.

"What fenders?"
Check Us Out!