If you crave power, chances are the Hemi-propelled vehicle has always been on your wishlist. Yet if the desire for Hemi overlaps with your love of the Jeep Wrangler, irrespective of JL wrangler or JK Wrangler, you may have had to make some concessions.
While the 3.6-liter Pentastar V-6 and the turbocharged 2.0-liter four-cylinder under the Wrangler's hood aren't slouched, they may lack the extra torque and ponies you want. But with a Jeep Wrangler Hemi conversion, you can have the best of both worlds. 
Before you start, just make sure to take a look at the costs so you can plan and budget accordingly.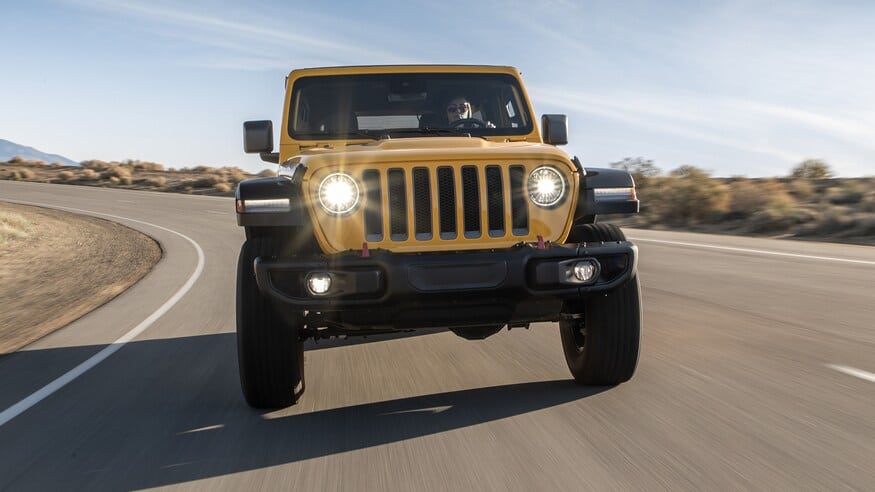 The Most Affordable Jeep Wrangler Hemi Conversion
One of the biggest obstacles of a Jeep Wrangler Hemi conversion (jeep jk wrangler model) is ensuring that stock parts of the Wrangler are compatible with the new Wrangler engine. By finding an engine that's ready for installation without swapping out other major mechanical factory parts, you can cut your costs considerably. It is one for the best Jeep wrangler model comparison to others.
Enter the 5.7-liter Hemi V-8
Depending on the year of production, this engine provides performance of gargantuan proportions: a minimum of 375 horsepower and 395 pound-feet of torque. Aside from the 2021 Wrangler Rubicon that touts 470 horsepower, this 5.7-liter variant of the Hemi will provide the most power you can get compared to any other Wrangler off the assembly line.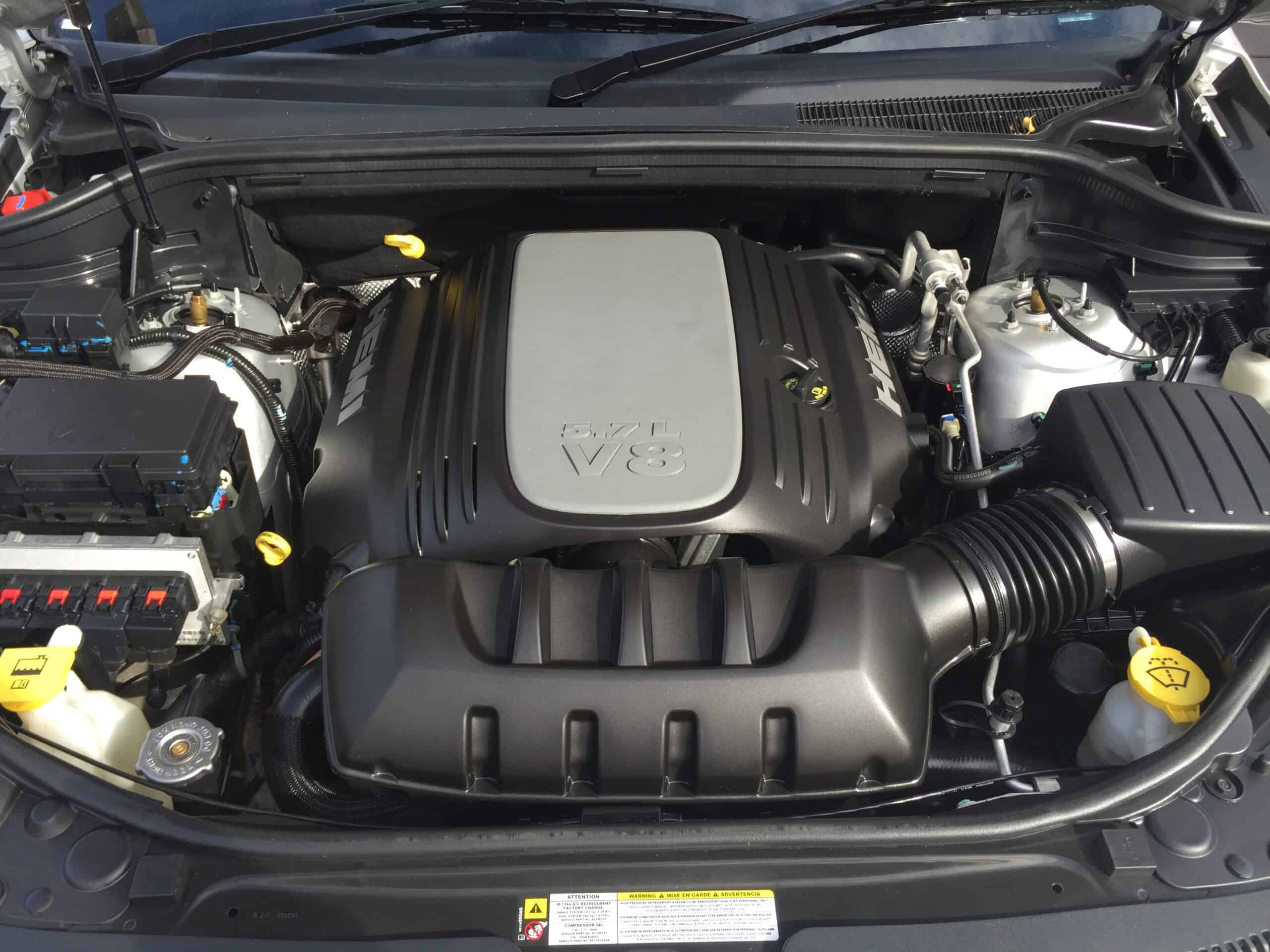 A Used Engine is the Most Feasible Place to Start for a 5.7-Liter Hemi Conversion
For a 5.7-liter engine (typically from a Ram truck or a Durango) with 50,000 to 60,000 miles, expect to shell out about $2,500 to $3,000, including most of the mounting hardware and other necessary accessories. If you buy these from a reputable company, you may also get a 100,000-mile warranty, which would certainly put your mind at ease compared to purchasing from a private seller.
If you want to go the new route, you might be able to find a new crate engine for about $6,000 to $7,000, depending on the seller. Mopar Performance is the quintessential spot to shop for this engine, as you're assured it's a certified OEM part.
The 345 Crate 5.7-liter Hemi from Mopar occasionally goes on sale, but it MSRPs for $6,480. Regardless of what you pay, you'll be able to harness a whopping 383 horsepower and 417 pound-feet of torque — a substantial boost over any Wrangler not named the 2021 Rubicon.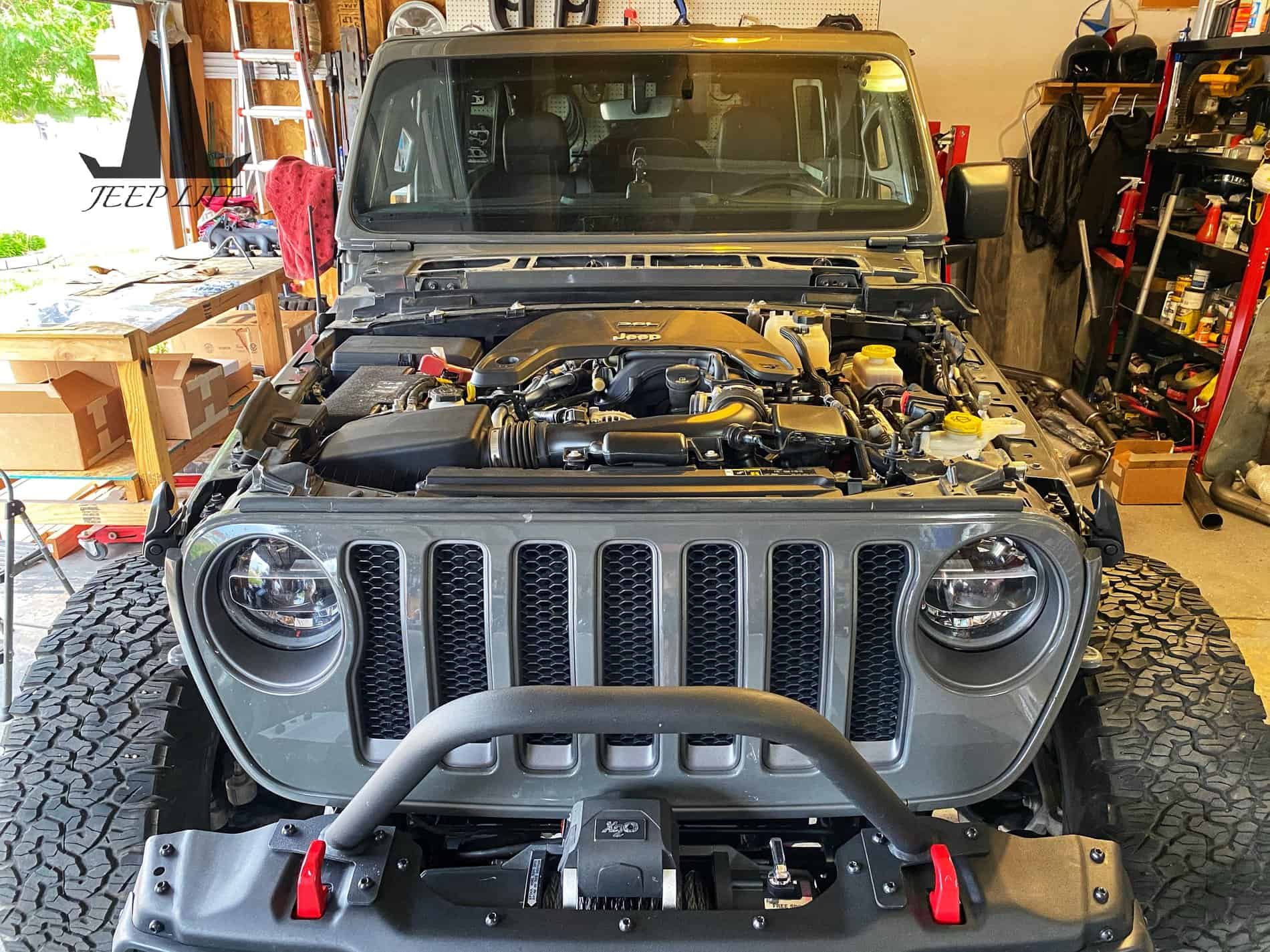 The Slightly More Expensive and Complicated Jeep Wrangler Hemi Conversion
If you decide that a 5.7-liter Hemi engine just doesn't provide enough oomph for your liking, you have a few other options. However, these often require a bit more work for installation, and the likelihood you'll have to replace your transmission is almost a certainty. The other choices for your Wrangler include:
The Rare 6.1L Hemi
Made From 2004 to 2010 (425 Horsepower and 420 Pound-Feet of Torque)
Due to the lack of demand and the short production life span of this engine, you may find you can get this for a similar price to the 5.7-liter Hemi.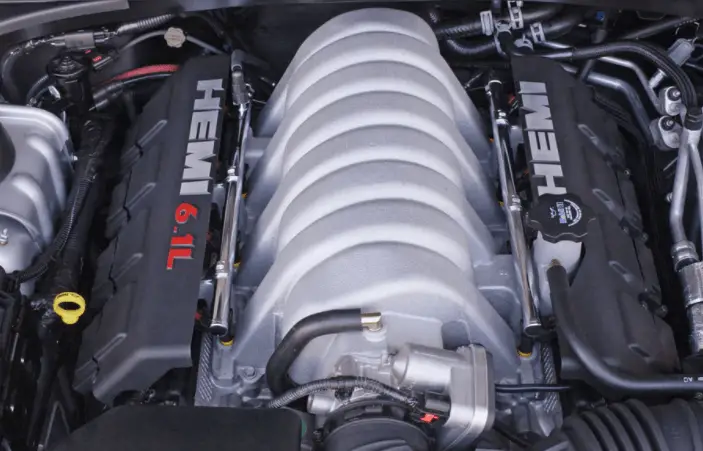 6.2-liter Supercharged Hemi Hellcat
This beast touts 707 horsepower and 650 pound-feet of torque, which is likely far more power than you need in your Wrangler. But even as a crate engine, expect to pay about $20,000 — which may eliminate a cost-feasible conversion.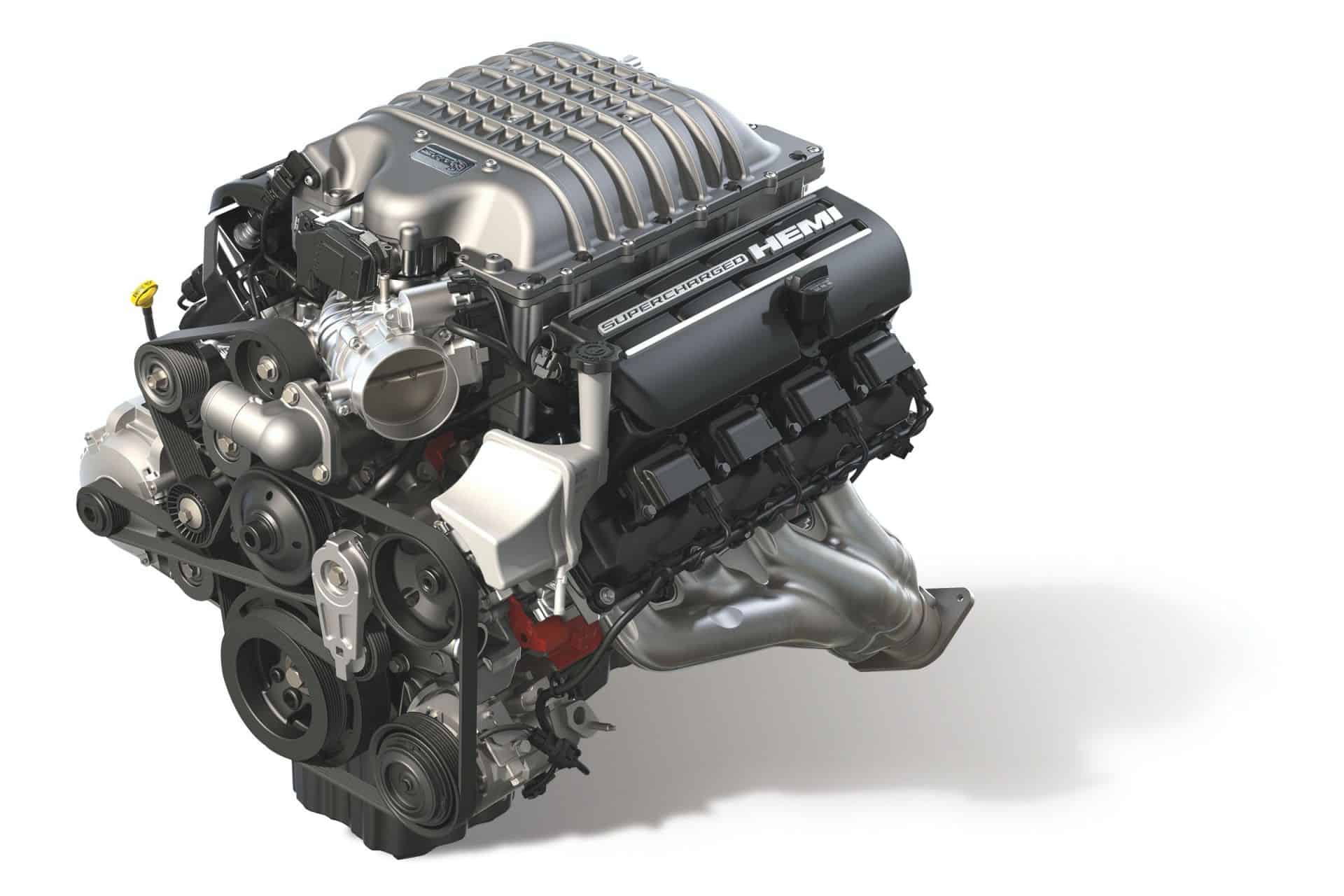 Parts You Might Need for Your Jeep Wrangler Hemi Conversion
In addition to the engine block, you may also need several other parts to complete the conversion. If you buy them new, you're going to pay a much higher price. As a result, a salvage yard is also a great solution for parts to your Hemi conversion.
Many of these places allow you to take parts out on your own that you might need for the switch. The list of parts you might need includes:
Wiring harnesses

Powertrain control module (PCM) or engine control module (ECM)

Hoses

Air box

Relocation brackets for the windshield wiper fluid reservoir

Power steering fluid reservoir and expansion kit
What you'll need and the amount you spend will depend heavily on the engine you select. If you opt for a more advanced or complicated conversion, such as one to a 6.4-liter Hemi V-8, you might pay as much as $3,000 or $4,000 with a header and new exhaust system.
A header and exhaust system isn't always necessary, as the stock exhaust manifolds may work just fine.
Again, the costs of these parts can vary widely depending on where you source them. You might feel more comfortable with brand new options, but don't count out refurbished or salvaged parts as a significant way to cut costs — often into the thousands of dollars.
Cost of Parts From Mopar
As Mopar is the OEM of Hemi engines, you may want to ballpark your Jeep Wrangler Hemi conversion costs with some of their prices. (Note that these prices may fluctuate due to supply and demand, availability, and sale prices).
Crate Hemi "EC" Conversion Kits – $3,295: With a plug-and-play installation process, these kits include two oxygen sensors, a catalytic converter, purge solenoid, charcoal canister, and air filter.

Crate Hemi Conversion Kit – $1,795: These kits are made for older vehicles (although Mopar doesn't expand on that definition). They include O2 sensors, PCM, air temperature sensor, accelerator pedal, chassis harness, power distribution center, engine wiring harness.
You'll need a conversion kit of some sort to put a Hemi in your Jeep Wrangler. But you also may need some of these other parts, which varies by your model year. Included with these parts is the current Mopar to aid in your research, planning, and budget.
Front End Accessory Drive System Kit – $644 to $696: Includes pulleys, hardware, alternator, tensioner, and power steering pump.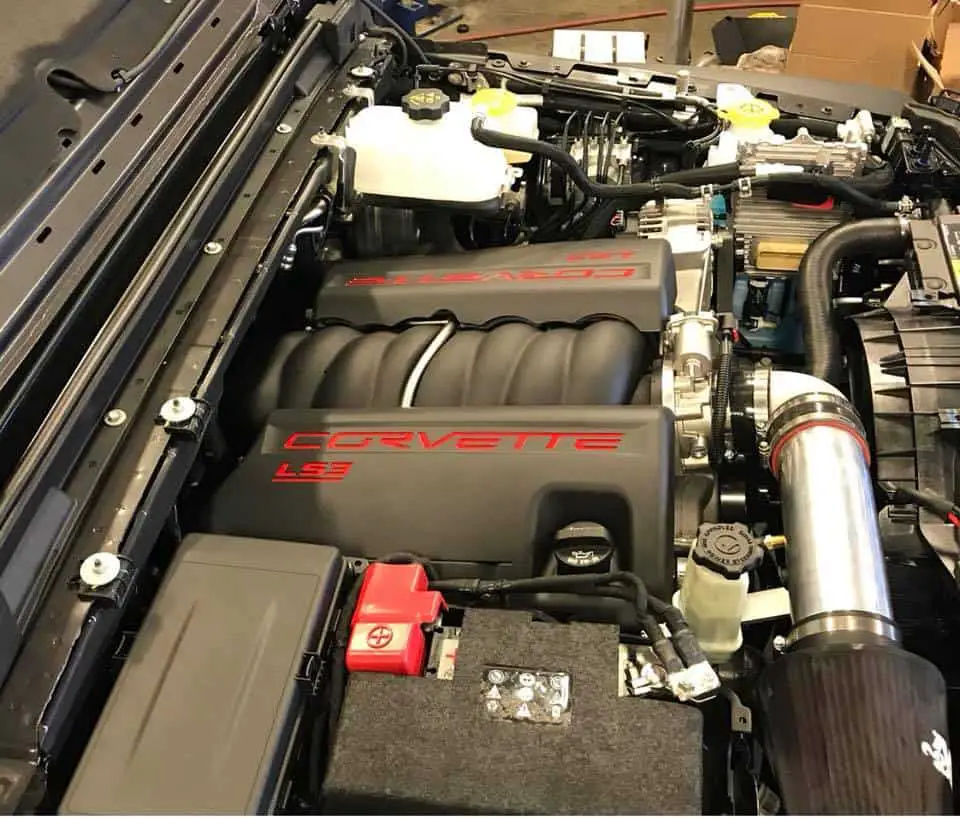 Power Steering Expansion Kit – $250: Includes power steering pump, belt, and hardware

Air Conditioning Expansion Kit – $360 to $400: Includes A/C compressor and wiring kit

45-Degree Oil Filter – $100

Rear Sump Oil Pan Kit – $200

Exhaust Manifold Kit – $400

Transmission – $2,000 to $5,000: New transmission that works with the specific generation of your Hemi engine (Gen I, Gen II, or Gen III).
So What's it Going to Cost Me All Together?
If you add up all the parts and labor from a reputable shop, expect a Jeep Wrangler Hemi conversion to cost somewhere between $7,000 to $12,000 all in. But if you or some of your friends are handy with a wrench and have a bit of mechanical knowledge, you may be able to get the entire conversion done for only about $5,000.
Alternatives to Hemi Conversions
Due to the hefty price tag of a Jeep Wrangler Hemi conversion, some gearheads turn to alternatives to get the power they want without wrecking their budget. While these options won't have the Hemi nameplate, they still provide the power, performance, and in most cases, the aesthetics you're looking for.
Bolt-On Turbo Kits
To offset the cost of Hemi conversions, some companies now produce bolt-on turbo kits that work exclusively with the Jeep Wrangler. These kits can range from about $4,000 to $7,000 depending on the boost they provide. Moreover, they maintain the integrity of the Jeep — maintaining the original parts and the appeal of the Jeep to you and even future buyers (if you can actually part with your Wrangler).
The real cost savings comes with respect to time and labor. 
Whereas a Hemi conversion can take dozens of hours in labor costs and take several weeks, a bolt-on turbo kit is ready in as little as one day from a reputable shop or a weekend for knowledgeable DIY mechanics.
Bolt-on turbo kits can also provide an advantage in fuel economy. Typically, you can expect your mileage to increase by 2 to 4 mpg, courtesy of the turbocharger and about a 200- to a 300-pound difference in comparison to the Hemi.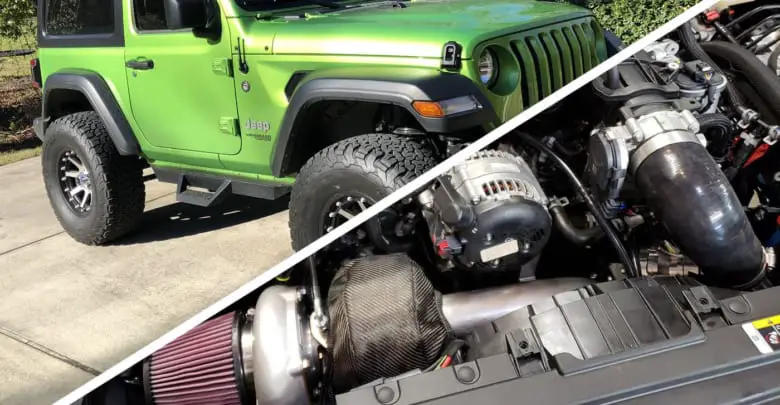 LS Engine
Produced by General Motors since 1995, the LS engine is a small-block V-8 that many enthusiasts use to provide more power to the Jeep Wrangler. These engines produce a similar amount of power and torque as a Hemi, but many conversion enthusiasts agree that they're more reliable and last longer.
Overall, the cost is similar to jeep wrangler for a brand new crate engine, but you get the longevity and peace of mind that an LS brings over a Hemi. Keep in mind that you may have to add a lift kit or beef up the suspension, as an LS engine weighs more than a Hemi. But if you want a set-it-and-forget-it option, the LS might be the better choice for your needs.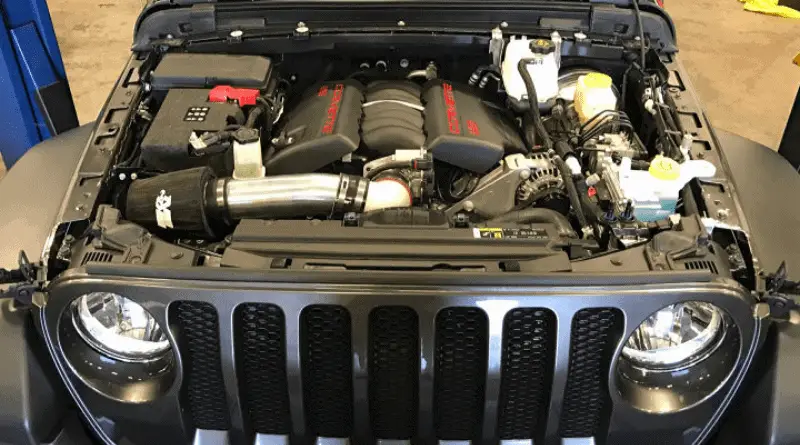 2.0 Turbo I-4 Hurricane
If you want to put a Hemi in your Jeep, the thought of a turbocharged 2.0-liter I-4 Hurricane probably isn't on your radar. But it's worth noting that this engine provides a 13% torque increase (295 lb-ft to 260 lb-ft) compared to the stock Pentastar V6 with only a 5% loss in horsepower (285 hp to 270 hp).
And with the additional fuel economy of the I-4 Hurricane, you can save money at the pump without wrecking your off-road capability. Plus, it has zero compatibility issues, as the Hurricane is one of the current engine options offered in the Jeep Wrangler.
Check out our article on the best off road rims for your car if you are planning to go for off road trip.
Hemi Up Your Wrangler Experience
Although alternatives abound, a Hemi engine has the performance and legendary growl that can turn your stock Wrangler into an off-road beast. No matter what engine you choose and how you choose to install it, you'll have a vehicle that provides the power you need right when you need it. No one can fault you for that no matter how much you spend.
Who Worked on This?
---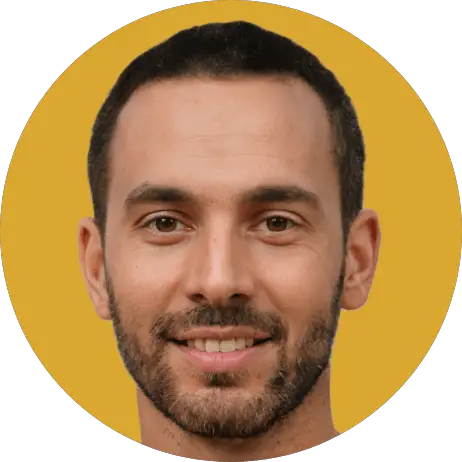 Brian
Editor
A master of organization, Brian helps keep everything running smoothly for Your Jeep Guide.
No Jeep yet but we're working on that!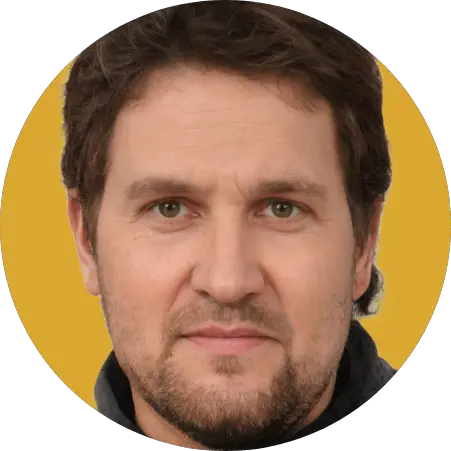 Cory
Writer
Cory loves his XJ and frequently thrashes it through the hills. He's constantly fixing something.

"What fenders?"
Check Us Out!