So, you're thinking a Jeep Wrangler may be the best SUV for you. Perhaps you have dreams of conquering the Rubicon Trail. Perhaps you just want to look super cool as your roll to the beach with the top down. No matter what your version of automotive bliss is, the Jeep Wrangler definitely stands alone in the world of SUVs. Or does it?
Since variety is the spice of life, we wanted to give you some alternatives to the popular Jeep Wrangler. Who knows, maybe, the Wrangler isn't for you after all! 
We're going to cover other vehicles besides the Wrangler that also possess the rugged, go anywhere, do anything mentality of this unique vehicle. 
Buckle in! It's going to be a fun ride!
1. The Ford Bronco
A Legendary SUV Returns from the Dead
After a 25 year hiatus, the Ford Bronco is back and it looks to be a serious challenger to the Wrangler.
From the insanely capable off-road system, and willing powertrains to the top-down, door-off fun; if you're looking at a new Jeep Wrangler, it's probably worth waiting a bit until this monster hits the streets. You might just go with the Blue Oval boys instead.
Read more: Ford Bronco vs Jeep Wrangler
2. The Jeep Cherokee
Off-Road Fun in a City Friendly Package
The Jeep Cherokee is a long-running nameplate that has a ton of cred among the Jeep loyal. In its current form, it rocks a car-based chassis that can hang with the big boys off the pavement in all but the harshest scenarios.
Check out our comparison of the Cherokee vs Grand Cherokee for more info!
Its real benefit of that car-based chassis is its great, quiet ride around town. Also, this is one of the only small SUVs that can tow. 
3. The Land Rover Defender
Insane Off-Road Capability With a Dash of Classic British Style 
While this version of the Defender is all new, this tough as nails nameplate has been around since 1990. It's gone from a bare-bones off-roader to a luxurious machine with a unique style and impeccable capability.
Check out the classic "Safari windows" on the roof! It's also available in a huge variety of builds, colors, and configurations. If you have the money, this is a real treat. 
4. The Toyota 4Runner
Huge Capability and Bulletproof Reliability 
Among the off-road crowd, there's just no getting around the fact that Toyota 4Runner is a total legend. While it's been luxurified over the years to an extent, the 4Runner remains a basic, bulletproof, reliable, remarkably capable SUV that can hang with Wranglers all day out on the trails.
See our Comparison of the 4Runner vs. Wrangler!
A great aftermarket presence also helps this stalwart SUV remain on the shopping list of enthusiasts year after year. 
Bonus! The Toyota Tacoma
Similarly to the 4Runner, the Tacoma has a stout reputation of being an offroading workhorse and extremely dependable truck.
If the 4Runner intrigues you but you like the utility of having a bed, the Tacoma is right up your alley! We've also compared the Jeep Wrangler vs. Tacoma if you want a deep-dive into the technicals.
5. The Range Rover Sport
A, Sporty, Street Focused Range Rover? You Bet!
Yes, the Range Rover Sport can go off-road but if we're honest here, that's not really what it's designed to do.
Think of the Range Rover Sport as a foul-weather friend that can get you to a campsite and then give you the ride of your life on the way back down the mountain. When they Sport, they mean it and this vehicle delivers. You just better be ready to pay up for the honor as the starting price here is around $70k. 
6. The Toyota FJ Cruiser
The FJ Cruiser is Long Gone But Not Forgotten
Although the FJ cruiser hasn't been sold since 2014, it's now regained popularity in an almost cultish manner. These incredibly capable, unique 2-door SUVs are designed to look like the original Toyota FJ40 but add in a dose of modern styling.
Their bulletproof reliability (you know, Toyota) has now seen these vehicles appreciate in the modern market! We can only hope Toyota brings out a new version here soon.
See also: FJ Cruiser vs Jeep Wrangler
7. The Mercedes G-Class
An Absolute Off-Road Monster With a High-End Price Tag
Among all the vehicles on this list, there are perhaps none more unique than the G-Wagen. This design, originally created for the German military, is shockingly capable off-road, shockingly powerful on-road, and incredibly expensive.
It's become a symbol of wealth the world over but that's unfortunate because these are truly one of the most capable vehicles on the planet. 
8. The Nissan Xterra
Durable, Cheap, Capable – Why Did This Not Survive?
With so much interest in off-road vehicles today, we're not quite sure why the Nissan Xterra bit the dust in 2015.
This body-on-frame SUV was incredibly durable, inexpensive, and capable of off the beaten path. It also looked fantastic and had a rich automotive aftermarket to boot! You can pick these up for a great price today and hit the trail with ease. 
9. The Land Rover LR4
Huge Capability, Not So Huge Price Tag 
Although the LR4 sat at the bottom of the Land Rover lineup, there's no reason to think that wasn't an incredibly capable SUV. Much like the rest of their lineup, the LR4 came standard with decades of automotive credibility and classically styled good looks. It was replaced by the Discovery in 2016 but you can still find these in pretty good shape out on the market.
10. The Hummer H2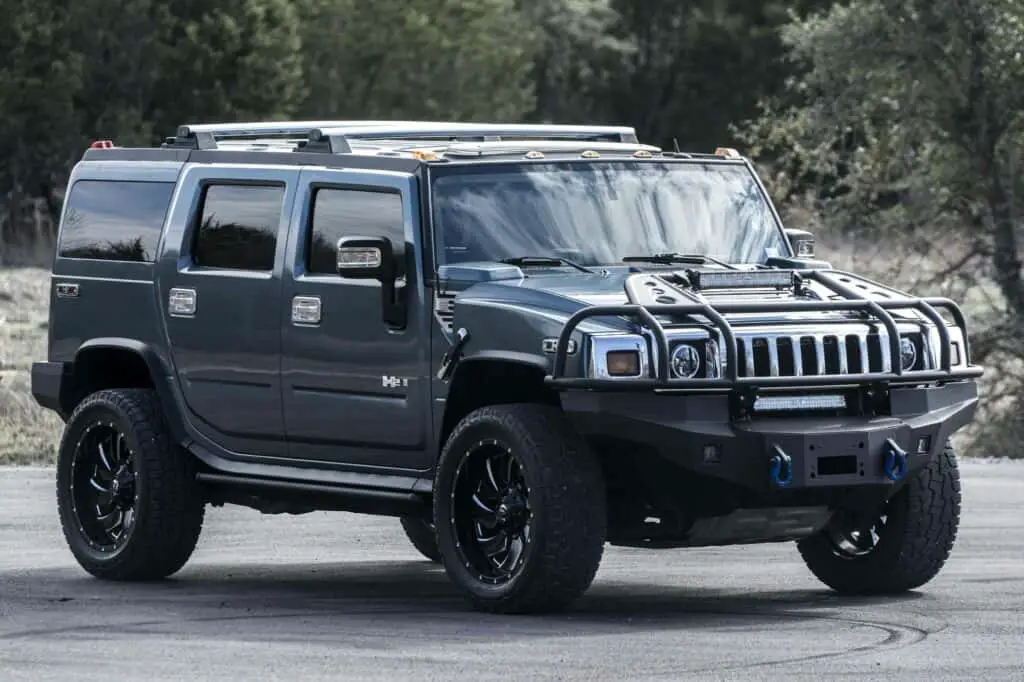 A Cultural Icon That's Still Sought After Today
The H2 was a vehicle that became a cultural icon, nearly instantaneously, when it debuted in 2002. It looked like a military-style hummer on the outside but had a well-built, luxurious interior. It was also designed to be remarkably capable off-road to boot.
Although it died out in 2009, along with the economy, there's no doubt that the new, all-electric Hummer will take the world by storm in 2022. 
11. The Suzuki Samurai 
Durable, Easy To Take Off-Road, and Fun To Drive – We Miss It
If you're in the market for an older Wrangler, you should absolutely be cross-shopping with the Suzuki Samurai. This plucky, incredibly durable vehicle was massively popular throughout the 1980s but suffered at the hands of bad business decisions and died out in 1995. They're reasonably priced and have great aftermarket support. These are a real treasure and represent an absolutely unique entry on this list. 
12. The Subaru Outback
An Off-Road Wagon? 
Subaru has built a well-earned reputation for building vehicles that are surprisingly capable off-road but don't adhere to the SUV formula. Case in point, the Outback, which is essentially an off-road wagon. Yes, the Outback packs in impressive ground clearance and a symmetrical all-wheel-drive system to get through the rough stuff while also remaining incredibly pleasant to drive, getting good gas mileage, and being roomy enough to stuff the whole family in. What more can you ask for?
13. The Jeep Gladiator
A Wrangler With a Truck Bed? Count Us In! 
If you happen to lead a more active lifestyle and need the ability of wrangler tow capacity or haul gear but still want the classic Jeep looks; the Gladiator could be for you. This incredibly unique truck retains all the goodness of a Jeep while adding in a 5 x 5' bed that can legitimately haul everything from dirt bikes to concrete. This creation is definitely the best of two worlds! 
See also: Jeep Wrangler vs Jeep Gladiator
Conclusion 
Depending on your budget, your needs, and your style – there are a ton of great vehicles out there that offer some of the nostalgic good looks and off-road credibility of the Jeep Wrangler but few check every box. Some of these vehicles work better for families (Outback) while some are more luxurious (LR4 or Range Rover Sport).  
In reality, there is only one direct competitor to the Wrangler and that will be the 2022 Ford Bronco. It's offered in a similar price range, with similar functionality (top removal, door removal, off-road focused) but just goes about it in a different way. It's compelling, to say the least!
There are certain rules that you need to know as well.
Sure, there are cats like Jeep Wranglers out there but at the end of the day, there's only one true legend. 
People Also Ask
Here are some questions surrounding the topic.
Is Buying a Jeep Wrangler Worth It?
Absolutely, but only if you're going to use it for its intended purpose. If you plan to keep it on – road and not enjoy the top-off experience, it's probably not worth the purchase price. 
Why Are Jeeps So Expensive Compared To Similar Vehicles?
Jeeps are more expensive because they are a specialized vehicle that is designed for a very particular type of motoring fun. You'll pay for the durable chassis, capable engines, and off-road-focused engineering but it's worth the cost of entry.
Who Worked on This?
---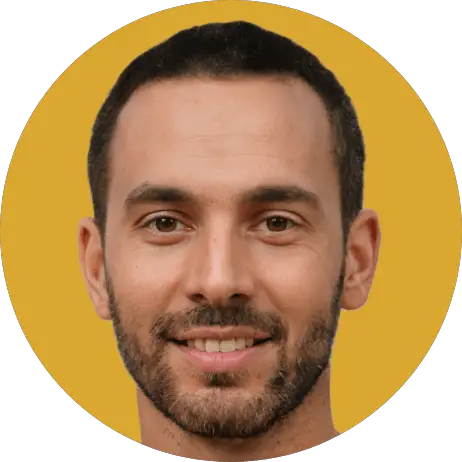 Brian
Editor
A master of organization, Brian helps keep everything running smoothly for Your Jeep Guide.
No Jeep yet but we're working on that!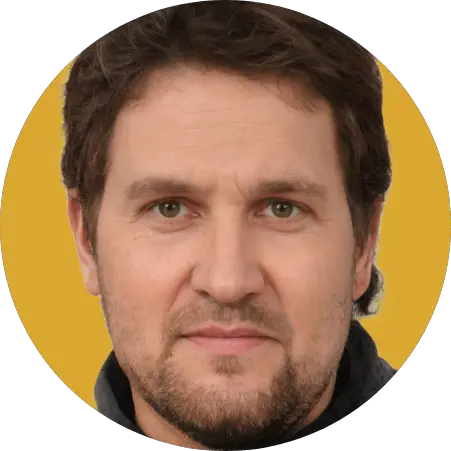 Cory
Writer
Cory loves his XJ and frequently thrashes it through the hills. He's constantly fixing something.

"What fenders?"
Check Us Out!