The short answer to whether its legal to drive a Jeep without doors largely depends on where you live. It's legal to remove the doors to your Jeeps, and drive in the public spaces, provided that you are compliant with the authority's motor vehicle equipment standards.
At the very least, the state regulations require that motor vehicles have rear view mirrors to allow the driver to see the incoming cars from behind.
Now, when you remove the doors to your Jeep, it also means you'll be removing the mirrors including side mirrors since they're attached to the doors. So, you will require re-attaching the rear view mirrors to stay in compliance with the local laws.
Is It Legal To Drive A Jeep Without Doors
Yes, it is legal to drive a jeep without doors in public locations if you meet the authority's vehicle equipment regulations. At the very least, state rules require automobiles to have mirrors that allow the driver to view oncoming vehicles from behind.
Now, as I had mentioned earlier, all states require that Jeeps have a certain number of mirrors and sometimes side mirrors to give the driver a clear view of the vehicles behind their Jeep.
Each state has different laws governing the removal of doors from the Jeeps, and the number of rear view mirrors that a Jeep (including Jeep Wrangler) should have.
Some states, for instance, specify that a Jeep or rather any motor vehicle should have at least a side view mirrors and a rear view mirror, while others specify that you should have multiple mirrors.
States that Require Jeep Drivers to Have a Single Mirror Include:
Alabama
New Mexico
Indiana
Illinois
Montana
Texas
Utah
States that Require Jeep Drivers to Have Two Mirrors Include:
California
Oklahoma
Washington
The list above is by no means comprehensive, but it just gives some of the example states. If you're looking for a more detailed list of the type of laws that govern the placement and number of mirrors in your state, you can check at ecomodder.
While at it, it's worth noting that some states have their specific rules. In Ohio, for instance, it's the only state that requires Jeeps to have three mirrors.
Sates like NY and Kansas require that Jeeps have a left side view mirrors. Alongside this, it should also have an interior rearview mirror for the Jeep including Jeep Wrangler to be compliant with the state laws.
Michigan and Nevada are the only states where the presence of rear view mirrors is dependent on the size of your car. In Missouri, you won't need any mirrors including the side mirrors for Jeep manufactured before 1968, which is good news for the classic Jeep CJ owners.
However, any motor vehicle manufactured after the 1968 period should have the same amount of mirrors as it came from the factory with.
Safety Concerns of Driving Without Doors
I understand that many Jeep enthusiasts purchase Jeeps so that they can easily connect with nature. However, you need to be concerned about several elements before removing your Jeep door.
Away from the street legal issues, there're several safety concerns that you might want to consider before ripping the door (by removing the door hinges) off your Jeeps. Some of these include:
Poor Accident Protection
When you remove the door and the door hinges to your Jeep, you take away the safety protection for the driver and their passenger, especially in the event of a collision.
In a majority of the modern vehicles, doors are part of the protective element, thanks to the reinforced steel that acts as the first line of defense, providing crucial protection.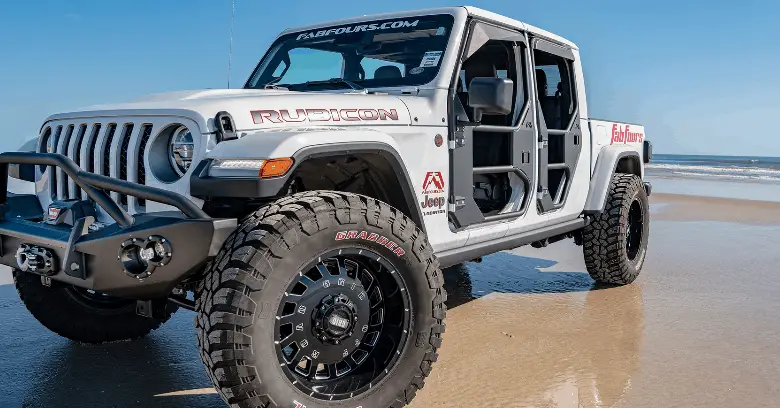 Weather
Before removing the doors of your Jeep, consider the weather in your area. If you live in regions that rarely rain, such as southern California, then it might be a good idea, though you should still be aware of the weather threats.
If you live in a region that rains often, then this might not be the best idea. While some of the Jeep models, such as Wranglers, are waterproofed to some extent, allowing water to get into their interior is never a good idea.
Are you curious about the cost of replacing your Jeep key fob? Check out our detailed article on the topic."
Hassle
If you are not riding a Wrangler, CJ, or any other similar model, then you should be prepared to get pulled over frequently, regardless of whether it's legal. For some people, it's not worth getting stopped frequently and getting questioned.
Conclusion
You now have an idea of whether it's legal to take the doors off your Jeep. You're also aware of some of the safety concerns that come with removing the doors from your Jeep. When removing Jeep doors, it is important to keep them safe and scratch-free from any object. That is why you need to use Jeep door wall hangers, which provide convenient, space-saving, protective, and aesthetic benefits for storing doors. The ball is now in your hands; weigh the benefits and the cons of removing the jeep tube doors and determine whether its a worthy endeavor.
Who Worked on This?
---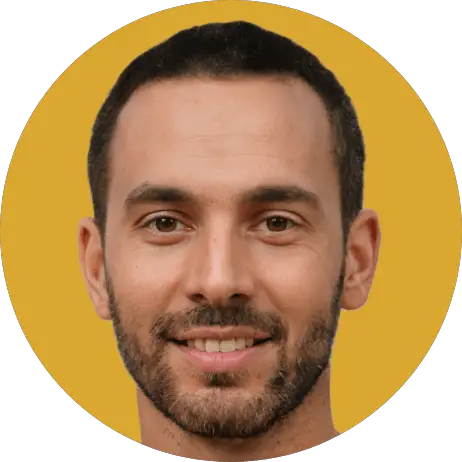 Brian
Editor
A master of organization, Brian helps keep everything running smoothly for Your Jeep Guide.
No Jeep yet but we're working on that!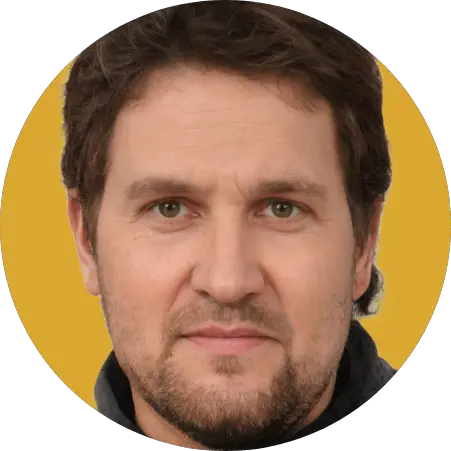 Cory
Writer
Cory loves his XJ and frequently thrashes it through the hills. He's constantly fixing something.

"What fenders?"
Check Us Out!