Few brands have a more dedicated or loyal following than Jeep does, and cheap owners are some of the most passionate people on the road. If you have a Jeep lover in your life, getting them a gift that speaks to their passion for their 4×4 is a great idea. 
Read on, and we'll cover everything you need to know to select the best Jeep lover gifts and show you some of the hottest gifts for the Jeep lover in your life. 
Comparison of the Best Gifts for Jeep Lovers
IMAGE
PRODUCT

Our Top Pick

Made from durable steel to last longer
Quick and easy operation to open your bottle
Easy bolt-on installation

View Latest Price →

Easy and quick to install on your vehicle
Suitable to use on many different vehicles
You get 2 car door lights included in package

View Latest Price →

Best Budget Option

Small and compact design for easy storage
Made with a non-allergic material
Stainless steel construction for durability

View Latest Price →

Great for all Jeep owners and those who want one
Slim and compact design to take little space
A custom envelope included to fit the card

View Latest Price →
What Makes a Gift Great for a Jeep Lover?
There's no shortage of gifts for Jeep lovers out there. With so much choice, it can be challenging to decide on a gift that's going to be thoughtful, fun, and most importantly, useful. Here's what makes an ideal Jeep gift.
Fits Their Personality
The best gift for the Jeep lover in your life will be something that fits their personality. Jeep enthusiasts come from all walks of life, so it's important to consider that when shopping for a gift. Fortunately, there are plenty of gifts out there for every Jeep driver, whether you're a rugged outdoorsman or a 4×4 princess.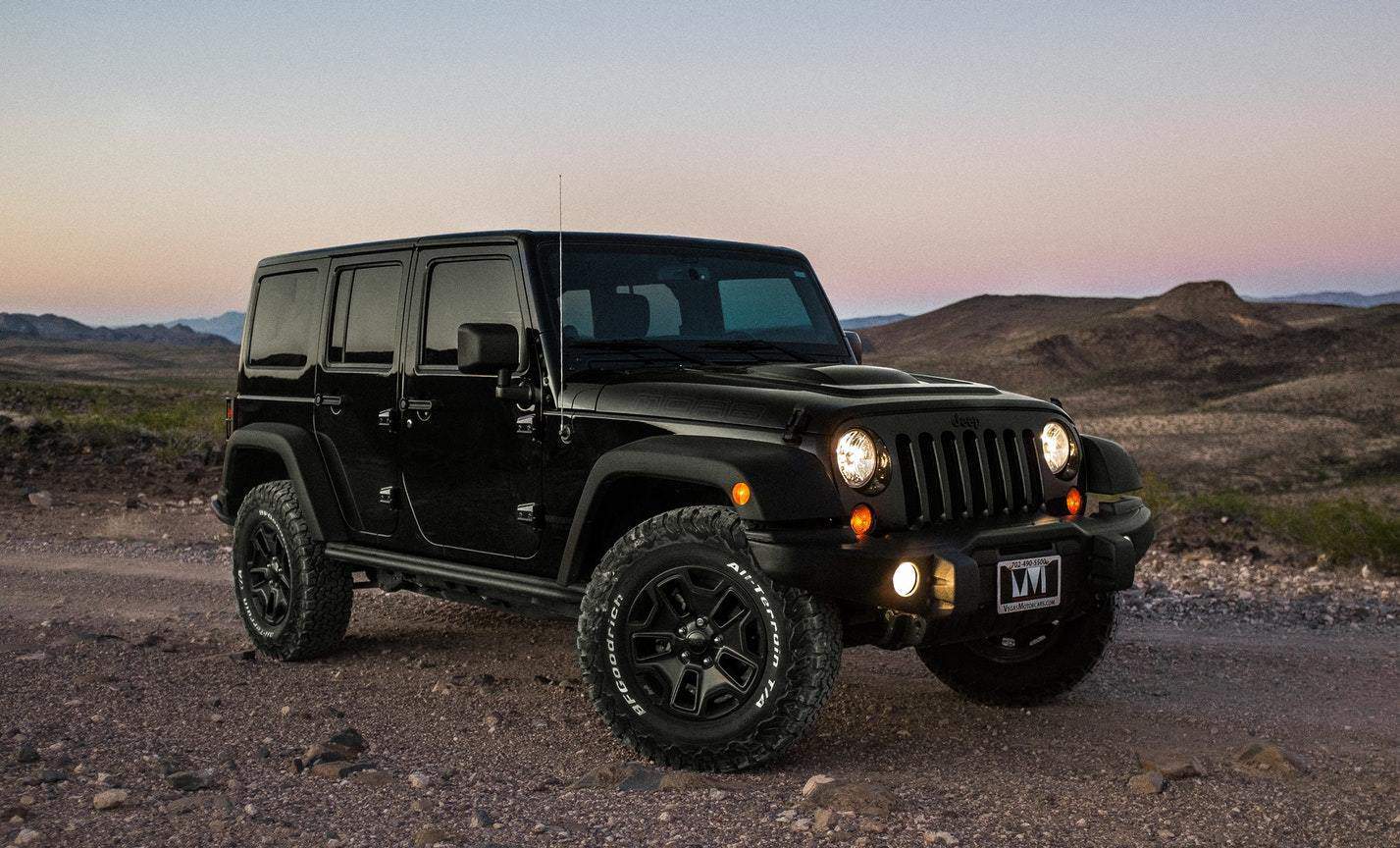 It's Useful 
From coffee mugs to key chains to performance upgrades, there are Jeep gifts in every category. But, that doesn't mean the Jeep lover in your life necessarily needs them. When you're shopping, look for gifts that blend their love of Jeeps with something else they're passionate about, like offroading, for example. 
Fits Your Budget
Another critical component to finding a great Jeep gift is your budget. You'll find gifts for under $10, and you'll also find gifts for well over $1,000. The ideal gift for the Jeep lover in your life is one that's thoughtful, useful, and doesn't break the bank.
At a Glance: Our Top Picks for Jeep Lover Gifts
Review of the Best Jeep Lover Gifts 
Let's jump in and look more closely at some of this year's hottest and most exciting gifts for Jeep lovers. Whether you're looking for a stocking stuffer or a gift that will wow them, you'll find something on our list. 
Iceboxx Body Mounted Bottle Opener
We may earn commission from purchases made from our links, at no additional cost to you
What Recent Buyers Report
Recent buyers love this fun and unique gift that's perfect for all outdoor enthusiasts. Jeep lovers are always out enjoying the great outdoors. With this gift, the Jeep lover in your life will always be ready to crack open a few cold ones when they're camping or working on their truck.
Why it Stands Out to Us
As one of the most unique gifts for Jeep lovers, this body-mounted bottle opener is the perfect gift for that Jeep fan who already has everything. It's not every day you see a Jeep that can crack open a couple of Buds, so this gift scores points for originality. 
Mounting the bottle opener is a breeze, and it fits directly into the screw holes that are already in Wrangler doors. Plus, it's built from heavy-duty powder-coated metal, so it'll stand up to all the mud, snow, and rain that Mother Nature can dish out at it. 
Bottom Line
If you're looking for a unique and affordable gift that any Jeep lover will appreciate, this bottle opener from IceBoxx is well worth a closer look. Keep in mind that this product is designed for Wranglers and may require some retrofitting for other Jeep models. 
Pros
Includes all mounting hardware
Universal fit is compatible with all Jeeps
Giftbox packaging is ideal for wrapping as a gift
Heavy-duty materials are built to stand up to years of abuse
A unique gift perfect for the Jeep owner who has everything
Cons
Might void warranties 
Requires you to drill into the body of some Jeep models
Carfun Jeep Car Door LED Projector Lights
No products found.
We may earn commission from purchases made from our links, at no additional cost to you
What Recent Buyers Report
People are going wild for these unique running board lights that add some serious curb appeal to any Jeep. Whether you want to show your Jeep pride or rep your favorite superhero, there are tons of different configurations available for the Jeep lover in your life.
Why it Stands Out to Us
We love how unique these lights are and how easy they are to install. The lights attach to the doors with 3M adhesive tape, and they run on batteries, so there's no need to wire them to your car battery. 
Once installed, these lights project a high definition image on the pavement whenever the car door opens. The light shuts off automatically after two minutes to save batteries. It also shuts off whenever the car door is closed. 
Bottom Line
For a fun and affordable gift that the Jeep lover in your life can install in just a few minutes, these running board lights are perfect. Plus, they're available in several different styles, so you'll have no trouble finding the ideal setting for any Jeep driver. 
Pros
Runs on batteries – no wiring necessary
Projects a sizeable high definition image
Fun and unique design that's a great way to personalize a Jeep
Installs in minutes without any modifications to the truck
Available in several styles, including the Jeep logo, Batman, and many more
Cons
Runs through batteries reasonably quickly
Only includes two lights – you'll need four to outfit each door on most Jeeps
Jeep Key Ring by TIIMG
We may earn commission from purchases made from our links, at no additional cost to you
What Recent Buyers Report
A fun keychain with a hilarious saying, what's not to like? Owners of this keychain love that it reflects their personality and passion for their Jeep. Every Jeep owner needs a keychain, so why not get a fun one?
Why it Stands Out to Us
This keychain is exceptionally well made from heavy-duty stainless steel. The finish is thick and durable, and it looks awesome with Jeep keys. It comes nicely packaged in a deluxe gift box, so it's ready to pass on to the Jeep lover in your life as soon as it's delivered. 
Bottom Line
While it may just be a simple keychain, the premium finish and heavy-duty materials of this keychain make it a worthy gift for anyone who loves Jeeps and likes to show off their fun personality.
Pros
Beautifully boxed for easy gifting
Stainless steel won't rust or corrode
Every Jeep driver needs a good keychain
Built to last with heavy-duty keyrings and components
Funny design is perfect for those who don't take life too seriously
Cons
A little expensive considering it's just a keychain
PopLife Jeep Truck Pop Up Card
We may earn commission from purchases made from our links, at no additional cost to you
What Recent Buyers Report
People who have bought this item love how easy it is to personalize and the reaction it receives when they open the card. The Jeep sits on a sandy background that immediately makes you think of off-roading, so any Jeep owner will be thrilled to receive this thoughtful gift.
Why it Stands Out to Us
If you're the sentimental type that prefers to say it with a card, there's no better way to let the Jeep lover in your life know that you care. This unique and fun card is made from heavy-duty cardstock, and it maintains a slim profile, so the reveal is sure to be a huge surprise. 
The Jeep can be removed from the card and displayed anywhere your Jeep lover chooses, making it a great conversation piece.
Bottom Line
Whether you're pairing it with a larger gift or using it to share a heartfelt sentiment, this unique card is sure to provide a fantastic "WOW" moment when they open it up. 
Pros
Perfect for the Jeep lover who already has anything
Plenty of room inside the card for you to personalize it
Card is blank so it can be personalized for any occasion 
Almost as slim as a regular card – they'll be shocked when they open it
Can be removed from the card and displayed on a desk or table
Cons
Expensive considering it's just a greeting card
Jeep Charcoal Watermark Cap
No products found.
We may earn commission from purchases made from our links, at no additional cost to you
What Recent Buyers Report
Recent buyers love this stylish and affordable hat that lets people know how much you love your truck. The hat is comfortable, and the hook and loop closure adjusts to fit most people comfortably.
Why it Stands Out to Us
We loved the raised embroidery and red accents of this hat, which offers a rugged and sporty look. Other features like stainless steel vent eyelets help keep your head cool and comfortable whenever you're wearing it. The velcro hook and loop closure easily adjusts to fit most people, 
Bottom Line
A well-made hat that's affordable and stylish, if you're searching for a fun Jeep-themed gift that anyone will appreciate, this hat is a perfect way for them to express their love of Jeeps. 
Pros
High-quality raised embroidery
Stylish design with red accents for a sporty look
Stainless steel vent eyelets keep your head cool 
Hook and loop closure will fit most people comfortably
Cons
Hat isn't especially deep – it might not fit people with larger heads well
Can You Really Find Quality Gifts for a Jeep Lover That Don't Break the Bank?
Don't let their rugged exterior fool you; a well-appointed Jeep can cost more than a luxury car. Many of the performance accessories for Jeep are also quite expensive. If you didn't know better, you might assume that everything associated with Jeeps is bound to be expensive. 
Fortunately, that isn't always the case. While many of the most popular gifts for Jeep lovers can be quite expensive, you'll find no shortage of thoughtful Jeep gifts for $20 or less. So while it's easy to break the bank, you can still find a gift to delight the Jeep fan in your life without doing so. 
When shopping for more affordable Jeep gifts, you'll want to pay close attention to how well made they are. Not every gift is made by Jeep, so you can't assume that it's going to be high-quality just because it carries a Jeep logo. 
Jeep Gifts for Him 
For the guy in your life who loves his Jeep, here are some bright ideas for a gift that's sure to wow them. 
Performance Upgrades
What Jeep guy isn't looking to take his truck to the next level? Performance upgrades are a great idea for the Jeep lover that loves offroading and heading into the wilderness with their 4×4.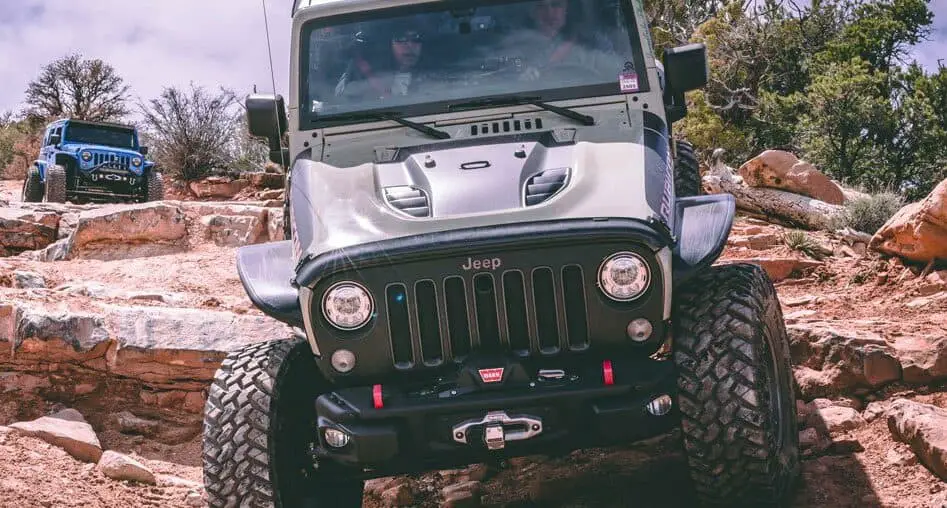 Convenience Mods
Some Jeeps, especially Wranglers, are fairly bare-bones when it comes to luxury appointments. After all, these things are designed to conquer the great outdoors, not win beauty pageants. Considering that, guys love gifts that make their Jeep more comfortable or convenient. 
Jeep Swag
Jeep is a lifestyle; it's not just a truck. Any Jeep driver will love Jeep related swag, like clothing, coffee mugs, beer koozies, and more. Virtually any product you can think of is available with jeep branding.
Jeep Gifts for Her 
Women are some of the most passionate Jeep owners around, and there's no shortage of thoughtful Jeep gifts for the ladies. Here are some excellent ideas for her. 
Tire Covers 
Every Jeep lover needs a quality cover to protect their spare, and there are plenty of covers available, ranging from playful and funny to rugged and tactical. There are also plenty of covers made, especially for the lady Jeep enthusiast in your life.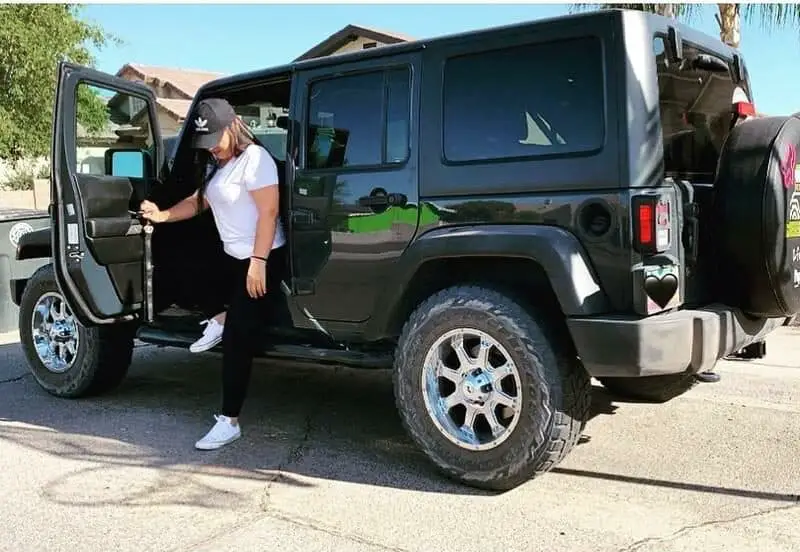 Jeep Jewelry 
What better way for her to show off her love for Jeeps than with some jewelry inspired by her truck? You'll find tons of earrings, bracelets, necklaces, and so much more that are sure to delight her. 
Jeep Apparel 
Clothing for Jeep fans is always a home run gift idea, and you'll find plenty of t-shirts, sweatshirts, and practically any other article of clothing you can think of specifically for Jeep enthusiasts. 
Dos and Don'ts of Buying Gifts For a Jeep Lover
When it comes to shopping for the Jeep lover in your life, there are some things that are sure to be a hit and others you'll want to avoid. Here are the dos and don't of shopping for Jeep gifts. 
Shop Around 
Sometimes, you can find amazing deals online for all sorts of Jeep gifts. We find that many of the hottest gifts we see in stores are available online at a deep discount. Before you buy, shop around for the best price. 
Do Your Research
Gone are the days when Jeep manufactured just a few vehicles. Today, there are well over ten different Jeep models, and many Jeep-centric gifts are designed for a specific model or trim level. Always do your research to ensure the gift you're purchasing is the right model for your truck.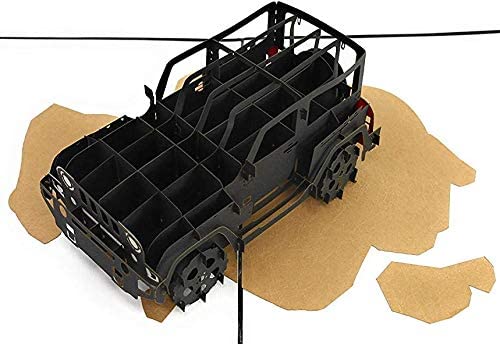 Ask for Help
If you don't own a Jeep yourself, you may be lost when it comes to what the ideal gift would be for the Jeep lover in your life. Try and find ways to get some intel about what they like or don't like so you can choose an ideal gift. 
Don't Settle
With so many different Jeep gifts on the market, it's possible to find an incredibly thoughtful gift for every Jeep enthusiast on your list without having to settle. Don't just blindly settle on a Jeep-themed gift; find something they're sure to love!
Aspects to Consider Before Buying 
Before you pull the trigger on the perfect gift for the Jeep lover in your life, there are a few important things you'll want to consider. 
Warranty
If you're buying anything performance-related, the warranty is an extremely important thing to consider. Jeep owners are demanding, and they put their vehicles through lots of punishment. If you're buying a performance upgrade, make sure the manufacturer stands behind their product with a solid warranty. 
Return Policy 
Sometimes you hit the nail right on the head, and other times you fall a bit short. If the gift you purchased doesn't fit, if it's not compatible with a particular Jeep, or if the recipient just doesn't like it, you'll want to make sure that you're able to return or exchange your gift for something that's a better fit. 
Quality 
A major concern when it comes to Jeep gifts is the quality of the product, which is often difficult to ascertain when you're shopping online. Since there are so many gifts available, there's a huge variance in quality. Sometimes, it's difficult to know if the product you're looking at is built to last or if it's a piece of garbage with a Jeep logo printed on it. 
Use reviews and advice from other Jeep owners to decide if something is the kind of high-quality product that will make a great gift. 
Types of Gifts For Jeep Lovers
With such a wide variety of Jeep gifts, you'll find solid options in every category. Here's what you can expect to see when you're shopping. 
Upgrades
Perhaps the most popular gifts of all for any Jeep lover are upgrades to their beloved truck. You'll see upgrades for practically every component of a Jeep, like rims, tires, suspensions, exhausts, and more. There are also tons of add-ons, such as lights, winches, and offroading gear.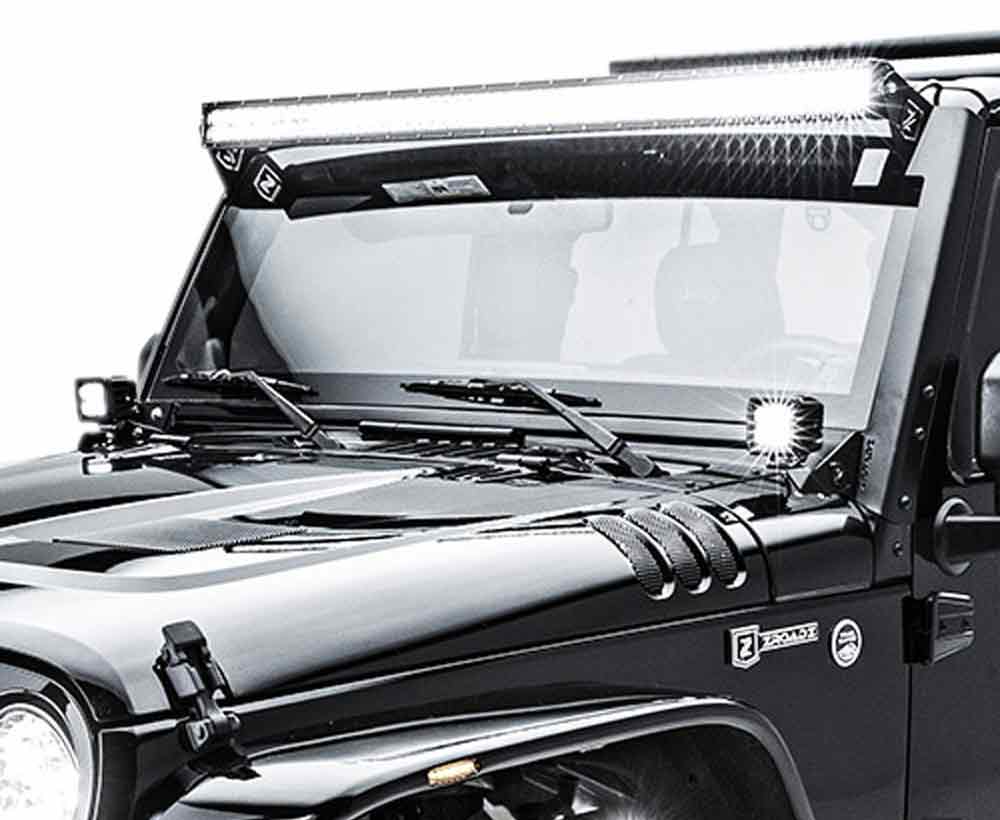 Customized Gifts 
Nothing shows that you care like a one of a kind custom gift for your Jeep lover. There are tons of customized Jeep gifts out there, such as spare tire covers, keychains, mugs, and floor mats, to name a few. 
Useful 
The best gift for a Jeep lover is one they'll be able to use all the time. There are tons of useful Jeep gifts, from body-mounted bottle openers and tailgate shelves to more utilitarian gifts, like tire chains or air pumps. 
Expensive 
If you're looking for something to splurge on, you'll have no trouble finding some truly high-end gifts for the Jeep lover in your life. When you're looking for a more expensive gift, most people opt for performance or convenience upgrades like an auxiliary switching system, remote start, or new headlights.
Cool and Unique 
The last category is reserved for items that are hard to classify any other way. With so many different gifts available, some of them defy classification. You'll find everything from Jeep branded coolers to dog leashes and collars to antique signs and advertising from years past.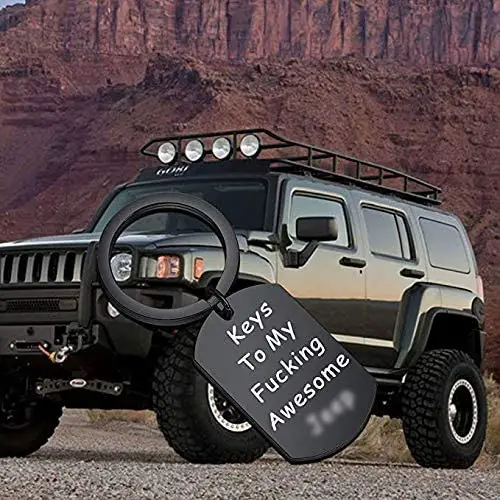 Conclusion 
Jeep has developed a devout following among some of the most dedicated and passionate people on the planet.
The popularity of the brand transcends their vehicles, and Jeep owners are proud to display their love for the brand inside and out of their cars. 
Finding a great gift for the Jeep lover in your life is easy. Follow the guidelines above, and use our top picks to inspire you and help you find the best gift for the Jeep lover in your life.
Quick Summary – Best Gifts for Jeep Lovers
Here's a quick summary of the best Jeep lover gifts:
People Also Ask 
When people are searching for the best Jeep lover gifts, they sometimes have other questions besides what we've already covered. Take a look at these oft-asked questions below because they may answer some of your burning questions, as well. 
Why Are People So Passionate About Jeeps?
There are tons of reasons for the immense popularity of Jeep vehicles. For one, Jeep's are rugged and built to handle anything the road can dish out at you. The brand also has a reputation for quality and durability, and many Jeep owners will tell you about past Jeeps they've had that they ran for 200,000 miles or more. 
The Jeep brand also stands for adventure, action, and the great outdoors, and many Jeep enthusiasts seek to align themselves with those values. Whether you like to hunt, fish, camp, or hike, you'll find a like-minded community of Jeep enthusiasts out there who are just as passionate as you are about the things you love.
Is There One Gift That All Jeep Lovers Will Appreciate?
Every Jeep owner is unique, so it isn't easy to pinpoint one can't-miss gift that every Jeep owner will love. But it isn't impossible. It's one of the most simplest Jeep lover gifts there is. A Jeep keychain. Think about it, what's one thing every Jeep owner has in common? They're keys!
What to Get a Jeep Lover Who Has Everything?
With so many different gifts available, you'll be able to find something for everything, even if the Jeep fan you're buying for already has it all. If it seems like they already have everything under the sun, all that means you'll need to think outside the box to find them a Jeep gift that's a bit more unique. 
Who Worked on This?
---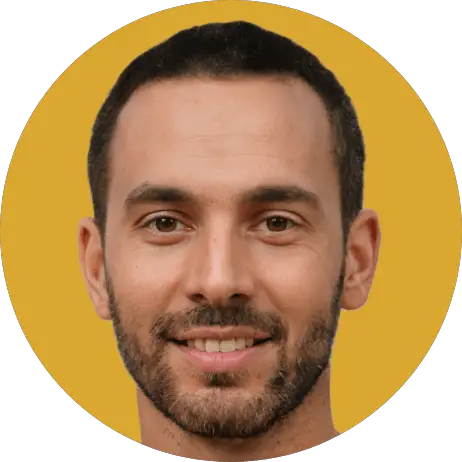 Brian
Editor
A master of organization, Brian helps keep everything running smoothly for Your Jeep Guide.
No Jeep yet but we're working on that!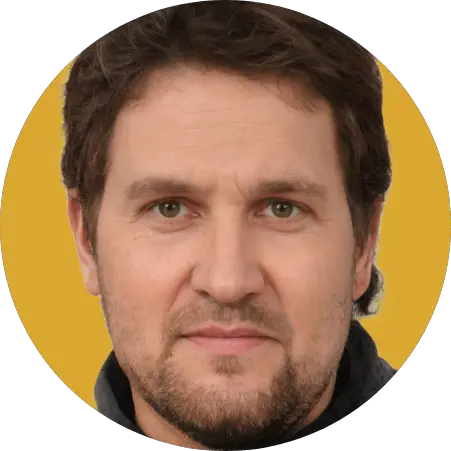 Cory
Writer
Cory loves his XJ and frequently thrashes it through the hills. He's constantly fixing something.

"What fenders?"
Check Us Out!