One of the reasons why people all around the world love Jeeps is their unique capacity for customization. When you purchase a Jeep, you can easily match it to your personal preferences for style and performance. 
Whether you want to make some quick aesthetic modifications to your Jeep or you are in the market for more functional and practical upgrades like a tuner, there are countless high-quality accessories out there.
While all this selection is great, it can also be somewhat overwhelming. That is why we are providing reviews for what we consider to be the ten best Jeep accessories available today. 
Comparison of the Best Jeep Accessories
IMAGE
PRODUCT

Our Top Pick

A computer re-tune is not required
Installation Difficulty: Moderate
Cost: $$

View Latest Price →

Very well made from good quality materials
Installation Difficulty: Easy
Cost: $

View Latest Price →

Best Budget Option

Best for the Money
Installation Difficulty: Moderate
Cost: $$

View Latest Price →

Best Jeep Antenna
Installation Difficulty: Easy
Cost: $

View Latest Price →

Best Jeep Bike Racks
Installation Difficulty: Easy
Cost: $$

View Latest Price →

Best Jeep Bumpers
Installation Difficulty: Hard
Cost: $$$

View Latest Price →

Best Jeep Dash Cam
Installation Difficulty: Moderate
Cost: $$$

View Latest Price →
What to Look For When Buying Some New Jeep Accessories 
Upgrading a Jeep with aftermarket accessories is a simple way to add personality and flair to your vehicle. Many Jeep owners view a factory-fresh vehicle as a blank canvas. 
This possibility is why personal preference is so important when shopping for new Jeep accessories. While you should always choose the accessories and upgrades that appeal to you the most, you should also consider several other factors, such as build quality, practicality, durability, and, of course, affordability (gas-cap covers are a cheap way to add a little pizazz!).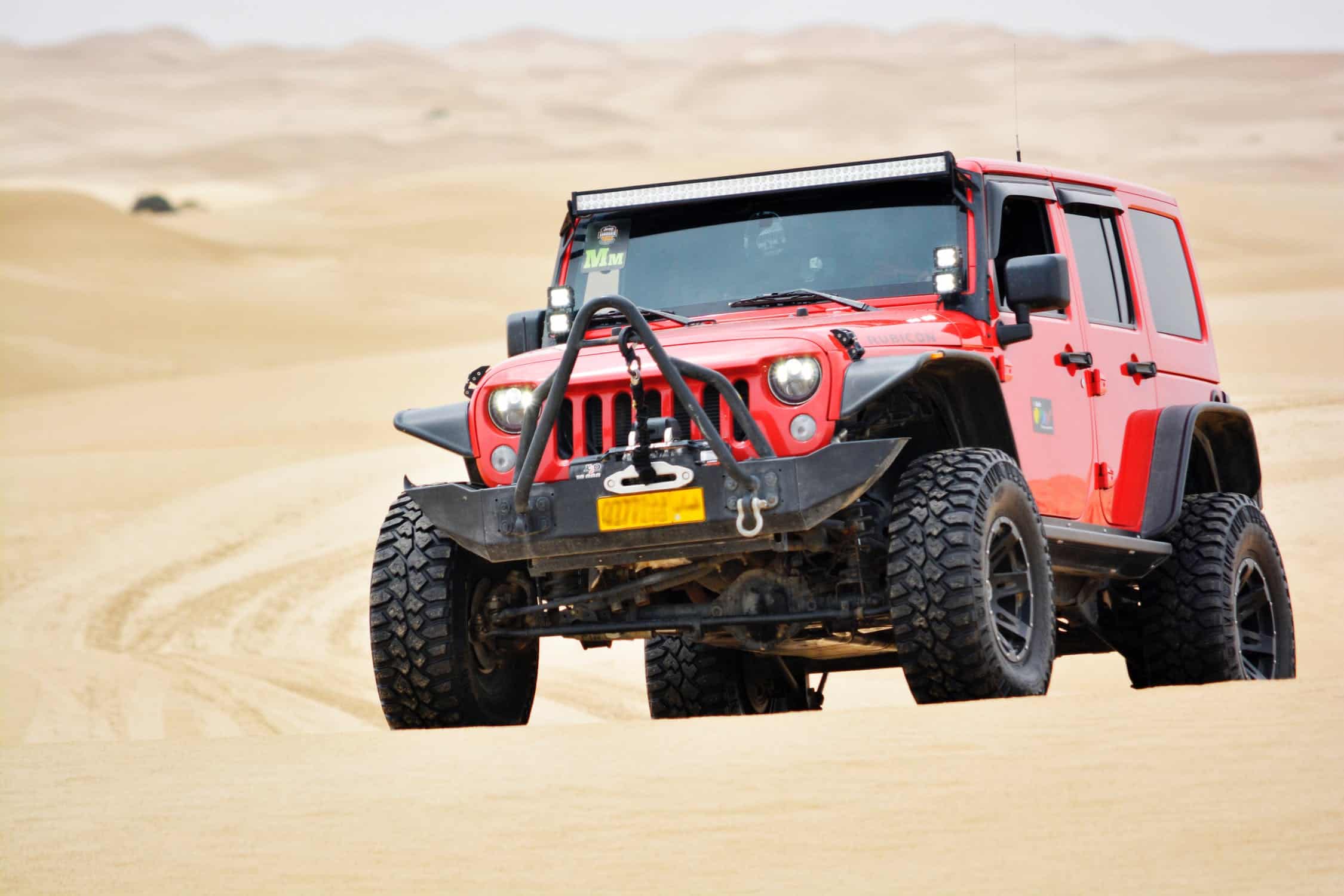 Jeeps are rugged vehicles, so you want to make sure you are choosing accessories that will last. Another thing to consider is how easy the accessories are to install. The last thing you want is to purchase a new accessory for your Jeep, only to spend numerous, frustrating hours trying to install it.
All of the accessories that made our list met our high standards for performance and quality, so keep an eye out for any upgrades you think might help you get the most out of your Jeep!
At a Glance: Our Top Picks for Jeep Accessories
Review of the Best Jeep Accessories 
We tested and researched many of the most popular Jeep accessories out there to find what we consider to be some of the best on the market today. To make things as straightforward as possible, we tried to choose one favorite from a variety of different accessory categories.
We will start with our two top picks before moving onto reviews of our favorite budget accessory, top Jeep antenna, best bike rack, and much more. Enjoy!
RedRock J100284
Installation Difficulty: Moderate
Cost: $$
We may earn commission from purchases made from our links, at no additional cost to you
What Recent Buyers Report
After installing the Red Rock Cold Air Intake Kit, most users reported a slightly improved level of fuel efficiency; however, where this accessory shines is in its ability to increase horsepower. If you are a Jeep owner that wants your vehicle to have more power and a meaner sound, you really can't go wrong with this kit. While some found the instructions a little difficult to follow, the installation was straightforward enough that it wasn't a big issue.
Why it Stands Out to Us
The reason why this intake kit stood out to us was the fact it can increase the standard factory performance of your Jeep without costing an arm and a leg. This kit is a stellar upgrade for the price and is an excellent choice for any Jeep enthusiasts that want their engine to have that aggressive and powerful sound when they fire it up.
The overall build quality was there, which is something we have come to expect from all Red Rock 4×4 parts. The increased airflow this kit gives your Jeep will noticeably improve horsepower and torque, which is great value for money at this price point. Overall, this accessory stands out because it is a practical and affordable way to increase the performance of your Jeep.
Bottom Line
This cold air intake kit was our best overall pick because it embodies everything we look for in a Jeep accessory – affordability, easy installation, durable build quality, and impressive performance. There's also a lot less risk of having problems like many Ripp Supercharger owners did. If you are looking to improve total horsepower and increase torque, look no further!
Pros
Improves the horsepower and torque of your Jeep
Features an aluminum intake tube with a textured finish
Uses a reusable conical filter design, which saves time and money
Increases throttle response by replacing restricted factory intake box
Simple bolt-on installation process that does not require a computer re-tune
Cons
Instruction manual could be more detailed
Black finish on the aluminum intake tube can scratch easily
Alien Sunshade FBA_JK – F
Installation Difficulty: Easy
Cost: $
We may earn commission from purchases made from our links, at no additional cost to you
What Recent Buyers Report
One of the most common things you will hear about this sunshade is how well it reduces wind noise when driving. As you would expect, this accessory protects the driver and passenger from the sun's harmful UV rays, which it accomplishes nicely. Users consistently report a simple installation process; however, it can be a little tricky to figure out the first time, as the instructions provided are brief and vague.
Why it Stands Out to Us
The reason why this was the runner up for our list of the best Jeep accessories is for the simple fact that it does what it advertises. Whether you are just popping the freedom top open or completely removing the roof, almost every Jeep owner loves the open-air driving experience. The Alien Sunshade allows you to do so without having to deal with excessive wind noise while you drive. More importantly, it protects you from harmful UV rays, so you can enjoy the open-air experience without having to worry about skin damage.
There is plenty of shade covers out there for Jeeps, but few of them are this well made. Durability is essential, and this shade fits the bill.
Bottom Line
This sunshade is a well-made accessory that is built to last and looks great. The fade-resistant and durable polyester construction ensures it will last for years, and the multiple color options allow you to match it to your Jeep. Overall, it's an affordable and practical accessory that anyone who enjoys the open-air Jeep experience would enjoy.
Pros
Quick, tool-free installation
Available in several color options
Reduces wind and noise while driving
Double sewn edges and durable polyester construction for durability
Protects driver and passenger from the sun, while keeping the open-air experience of a top-down Jeep
Cons
Vague instructions
Removal can be time-consuming
You can also look Your Jeep Guide's aftermarket air conditioner for jeep wrangler if you are suffering from cooling system issue.
antennaUniden PRO520XL CB Radio
Installation Difficulty: Moderate
Cost: $$
We may earn commission from purchases made from our links, at no additional cost to you
What Recent Buyers Report
Most customers are impressed with the quality of the Uniden Pro Series, especially given its low price point. You get a reasonable level of functionality at an affordable price. The extended microphone cord is handy, as is the overall compact size. While it is missing some of the bells and whistles you would get with a more expensive CB radio, most buyers have been satisfied with their purchase.
Why it Stands Out to Us
Given that this radio is our top budget-friendly accessory choice, you will not be surprised to hear that the price impressed us the most with this unit. Top-end CB radios can get pricey, so it is useful to have an affordable option that performs well enough to meet the needs of most off-roaders. 
Given the price, we did not expect this radio to have such a rugged design. We also liked how small it was, which is perfect for the cabin of a Jeep. If we had any complaints, it was the need to fully install the unit using the positive and negative wiring, rather than having a simple 12V plug-in option.
Bottom Line
Overall, this is an excellent, budget-friendly Jeep accessory. It is more than powerful enough for the communication needs of most recreational off-road enthusiasts. If you want a basic CB radio that will get the job done and you do not need the expensive frills, this is the perfect accessory for you.
Pros
Rugged and compact design
Built-in automatic noise limiter for improved communication
Front mount 4-pin electret microphone with an extra-long cord
40 channel operation with instant emergency channel connection
Built-in external speaker jack allows you to easily connect it to an exterior speaker
Cons
Does not connect directly with a 12V plug
Does not have the channel scan feature you get with more expensive CB radios
AntennaX Off-Road A1J-JEP17
Installation Difficulty: Easy
Cost: $
We may earn commission from purchases made from our links, at no additional cost to you
What Recent Buyers Report
Users love the more discreet antenna, which is much smaller and less noticeable than the factory antenna. The installation was straightforward, but some buyers report having difficulty getting it to sit flush with the antenna mount. While you can overcome this with force, it can be an issue for some users. In terms of functionality, you get almost identical reception to the standard metal antenna in a much smaller and flexible design.
Why it Stands Out to Us
The reason we liked this antenna so much is it improves on the standard factory part. A quality Jeep accessory combines aesthetic value with performance, and the AntennaX off-road antenna does precisely this. The flexible rubber design is far less likely to break than the rigid factory version, and the significantly shorter length makes it less likely to snag in the first place. It is a stylish accessory that can be a useful investment for those that prefer a less noticeable antenna.
Bottom Line
At such a low price, this accessory is a no-brainer for anyone that plans on off-roading or just prefers the visual appearance of a shorter antenna.
Pros
Low profile and flexible design
Replaces the unappealing metal factory antenna
'Plug-n-Play' installation that requires zero wiring
Durable construction is perfecting for off-roading
Will not impact On-Star, Bluetooth, GPS navigation, or satellite radio signal
Cons
Mild static on stations with weak reception
Can require significant force to get it to sit flush
Allen Sports 4-Bike Hitch
Installation Difficulty: Easy
Cost: $$
We may earn commission from purchases made from our links, at no additional cost to you
What Recent Buyers Report
Most users were surprised at the overall quality of this bike rack, especially given its relatively low price. It looks great and is easy to install; however, many buyers were not impressed by the rack's built-in locking mechanism. Although the locking system is secure and stable, it only locks the hitch portion of the bike rack, which means you can remove them with a wrench. Still, buyers are generally happy with this bike rack, and you can overcome the locking issue with a simple cable lock.
Why it Stands Out to Us
We were impressed with the overall build quality of this bike rack. We have reviewed bike racks designed for Jeeps that were much less durable but cost significantly more. The installation process is a breeze, so you should have no issues removing your bike lock during the winter months when it is far less likely to be used.
Bottom Line
Overall, it is a great accessory that looks great and performs well. If you are a Jeep owner that likes to travel with one or more bicycles, you really cannot go wrong with this 4-bike hitch rack from Allen Sports.
Pros
Simple, tool-free installation
Reliably protects and secures bikes
Padded spine protects bikes during transport
Tilt away release allows you to access the trunk
Quick-set carry arms can quickly snap into place, or fold away when not in use
Cons
Bikes are mounted very close together, which can be awkward for positioning
Locking feature somewhat unreliable and susceptible to theft, so bikes should be cable locked if they will be left unattended for long periods
Smittybilt 76807 XRC
Installation Difficulty: Hard
Cost: $$$
We may earn commission from purchases made from our links, at no additional cost to you
What Recent Buyers Report
Most buyers are impressed with the overall look of this bumper. It gives a stock Jeep a much more heavy-duty look. Customers also appreciate the lighting options, which are ideal for off-roaders. The ability to mount fog lights as well as a light bar is useful.
Why it Stands Out to Us
While we enjoyed the rugged appearance of this front bumper, what stood out to us was how well built the Smittybilt XRC is. This bumper would be a helpful addition for any Jeep owners that wanted to take their vehicle off-roading. It has a solid weight to it and a scratch-resistant finish.
We also liked how relatively easy it is to install this bumper. Given its professional appearance, you might assume that the bumper would need to be installed by a certified mechanic; however, it is easy to mount. Just ask for some help from a friend because it weighs a lot!
Bottom Line
This front bumper is a well-built accessory that can transform the look of your Jeep and provide it with extra protection during off-roading sessions.
Pros
Scratch-resistant matte black finish
Can accommodate up to a 12k winch
HDPE slip strips offer protection during rock crawling
Manufactured from extremely durable 3/16" cold rolled steel
Features light mounts that can accommodate lights up to 9" in diameter
Cons
Installation requires at least two people
Can be difficult to install a winch after the bumper has been mounted
Rexing V1-4K Ultra HD
Installation Difficulty: Moderate
Cost: $$$
We may earn commission from purchases made from our links, at no additional cost to you
What Recent Buyers Report
Recent buyers are generally impressed with the stunning video quality, as well as the camera's ability to support various sizes of memory cards. While they enjoyed the discreet size and stealthy appearance, some were unimpressed with the adhesive strip and chose to purchase an aftermarket mount.
Many customers were impressed with the customer service offered by REXING, which is always a huge plus whenever you purchase an electronic. 
Why it Stands Out to Us
We were blown away by the image quality offered by this relatively small dashcam. Even more expensive dash cams can suffer from grainy footage during high-speed driving, but everything captured by this camera was crystal clear high definition.
We would agree with most customers that it would be nice if it came with a better mounting system; however, this is not a huge issue, especially given the reasonable price. We also really liked that you could upload video wirelessly to a mobile device or stick with a more basic USB upload method.
Bottom Line
Overall, this dashcam is impressive. The video quality alone sets it apart from the competition, but the affordable price and discreet body make this the perfect choice for any Jeep owner.
Pros
170-degree ultra-wide-angle lens
Low profile design looks discreet in your Jeep
Can withstand temperatures at either extreme (-20° F to 176° F)
Top-quality OV4689 image sensor captures stunning 2160p video
Connects to Wi-Fi, so you can upload and save your dashcam recordings wirelessly
Cons
Instruction manual can be somewhat confusing
Adhesive mounting strip can dislodge when exposed to high temperatures
Armor All 78840ZN
Installation Difficulty: Easy
Cost: $
We may earn commission from purchases made from our links, at no additional cost to you
What Recent Buyers Report
Most people that bought these mats have been impressed with their heavy-duty construction. These mats take a beating and keep your vehicle's carpets clean in even the dirtiest environments, which is ideal for any Jeep owners that like to drive off the beaten path.
The ability to cut and trim the mats to size is a huge plus for customers that were looking for an affordable custom fit.
Why it Stands Out to Us
As with any accessory we recommend, affordability and performance are essential. These mats get the job done without breaking the bank. We think the simple yet rugged design matches well with most Jeep models.
We also really liked how well these mats stand up to all types of weather conditions. Even in snowy, sub-zero temperatures, these mats are not overly slippery and are resistant to cracks and splits. While the rubber smell can be a bit annoying at first, it will fade over time.
Bottom Line
There are plenty of weatherproof mats out there for you to choose from, but we found these mats worked well and were surprisingly affordable.
Pros
Made from heavy-duty rubber
Available in three colors for easy matching
Designed to be trimmed, so they will fit all types of Jeeps
Armor All's signature Carpet Claw anti-slip cleats hold the mats in place
Engineered to prevent curling, cracking, and hardening in sub-zero weather
Cons
Slight rubber odor
Rear mats quite a bit smaller than the front ones
Rough Country Black Steel Grab Handles
Installation Difficulty: Easy
Cost: $
We may earn commission from purchases made from our links, at no additional cost to you
What Recent Buyers Report
Recent buyers seem to agree that the handles are just as rock-solid as Rough Country advertises. When installed correctly, these handles are sturdy and help you get in and out of your Jeep.
Even the packaging is padded, which means your handles will arrive without the dings and scratches you sometimes get with cheaper accessories. They also enjoyed the simple installation, but there were quite a few complaints about the simplistic instruction manual, which isn't the easiest to understand.
Why it Stands Out to Us
Grab handles are a fairly standard upgrade, especially for raised Jeeps; however, there is a big difference in quality from one set of handles to the next. Many aftermarket grab handles are flimsy and susceptible to scratches, but the Rough Country handles are incredibly durable and built to last.
We also really liked the shape, which helps add personality to your Jeep. Given that you also get a lifetime guarantee, you really cannot go wrong with a set of Rough Country handles.
Bottom Line
All in all, these are solid handles that can support your weight without budging. This handle kit is a great accessory that's available at a more than reasonable price.
Pros
Constructed of solid ¾" steel
Rubber grips for a comfortable hold
Come with a lifetime replacement guarantee
Uses existing mounting holes, so no need to drill
Make it much easier to get in and out of your Jeep
Cons
Instructions could be clearer
Can interfere with your factory sun visor
AutoFeel LED Light Bar Kit
Installation Difficulty: Moderate
Cost: $$
We may earn commission from purchases made from our links, at no additional cost to you
What Recent Buyers Report
Most buyers were first attracted to this light bar kit because of the affordable price but were left impressed by how powerful the lights are. However, many buyers were surprised by how much work was required to wire the lights, but this is fairly standard stuff with any sort of light bar kit.
Why it Stands Out to Us
What we liked most about this light bar kit was how versatile it is. You can adjust the angle of the lights with ease, even after mounting. You also can adjust the brightness, which helps for those that use their Jeep in a variety of situations.
Given the low price point, this light kit is a real steal. We also like that it is a universal fitting light kit that will work with any model of Jeep.
Bottom Line
Whether you just like the appearance of a light bar or need the functionality of extra illumination, you will find what you need with this complete kit from AutoFeel.
Pros
Adjustable angle
3-year warranty with lifetime support
Streamlined design for noise reduction
Super bright beam for safer night driving in rural areas
Can be used as driving light, or an illuminating flood light
Cons
Wiring and installation can be tricky
Can suffer from condensation issues
Aspects to Consider Before Buying 
Before you purchase any new accessories for your Jeep, there are a few factors you should take into consideration:
Compatibility
No matter how appealing or practical an accessory looks, the first thing you have to consider is whether or not it is compatible with your Jeep's specific model and year. For example, an aftermarket radio antenna designed to fit a 2006 Jeep Wrangler JK might not fit a 2001 Jeep Cherokee. 
Durability
No matter what type of accessory you are purchasing, you should make a note of how durable it is. Look for strong materials and high-quality craftsmanship, which will increase the likelihood that the accessory will last. More durable items need replacing far less frequently, and you can trust them to work when you need them.
Warranty
One of the easiest ways to make sure a new accessory will stand the test of time is to make a note of the manufacturer's warranty. Not only will a warranty allow you to repair or replace any defects you find in the accessory, but a lengthy, full-coverage warranty is also a strong indicator that the manufacturer believes they are selling a high-quality item.
Types of Jeep Accessories 
Jeep owners like to personalize their vehicles, which is why so many manufacturers have developed aftermarket accessories. Some of the most popular accessories Jeep owners purchase are as follows:
Lift Kits
As the name suggests, lift kits raise the height of the vehicle. Often this is so it can accommodate a large set of tires and more easily clear obstacles in the road. Given how popular off-roading is with Jeep owners, it is no surprise that a kit that increases clearance is one of the most popular Jeep upgrades out there.
Light Bars
A light bar is a type of auxiliary lighting that is particularly popular amongst Jeep owners. As with lift kits, light bars are useful for off-roading purposes, as they allow drivers to navigate poorly lit trails. Lightbars are affordable and practical Jeep accessories that are surprisingly easy to install.
Antennas
The best antenna for jeep wrangler is notoriously susceptible to snagging and snapping, especially during off-road driving.
This vulnerability is why so many Jeep owners will upgrade to a lower profile, aftermarket antenna. Not only are they smaller and much less likely to snap, they usually feature a flexible rubber housing to prevent breakage.
Conclusion 
The Jeep accessories listed above met our high standards. We assessed each based on several factors – affordability, durability, performance, and appearance.
When you are choosing accessories for your Jeep, you should also find a balance between style and functionality. While we all want our Jeep to look its best and reflect our tastes, you must choose accessories that will actually last long and work well.
People Also Ask
Picking Jeep accessories is a little overwhelming. There are so many products out there and a lot to think about, but we want to help. Here are some of the things people wonder about when choosing accessories for their Jeep.
What Accessories Should Be Switched In Jeep?
This question comes down to a matter of taste. A stock Jeep will perform well enough for regular use, but if you want to get the most from your vehicle, choose accessories that compliment your taste and lifestyle.
How Much Are a Few Jeep Accessories Going to Cost?
While this question depends on the type of accessories you buy, you can generally purchase accessories for your Jeep without breaking the bank. You can expect to pay anywhere from $50 up to several thousand dollars for a few Jeep accessories. Just pick the accessories you like that also fit your budget.
Other Jeep Related Guides
Who Worked on This?
---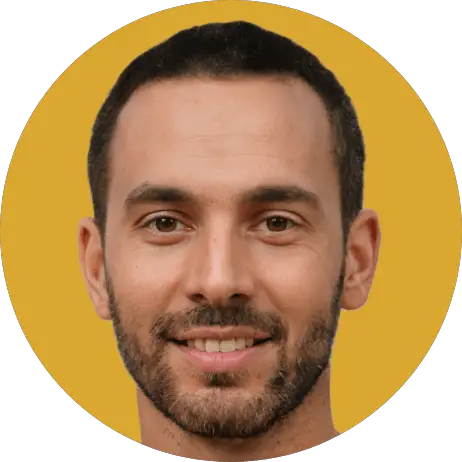 Brian
Editor
A master of organization, Brian helps keep everything running smoothly for Your Jeep Guide.
No Jeep yet but we're working on that!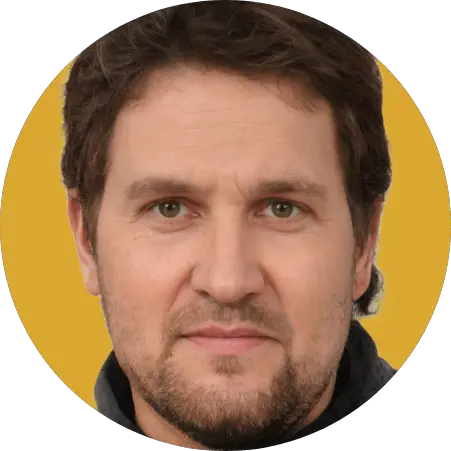 Cory
Writer
Cory loves his XJ and frequently thrashes it through the hills. He's constantly fixing something.

"What fenders?"
Check Us Out!