Dash cams aren't just for cops and off-road adrenaline junkies. Anyone with a vehicle can own a dash cam and reap the benefits.
Whether you're looking for extra protection against traffic accident claims, want to lower your insurance premiums, or intend on documenting a cross-country road trip, you'll find the ideal dash cam companion in our 2020 buyer's guide.
Comparison of the Best Jeep Wrangler Dash Cams
IMAGE
PRODUCT

Our Top Pick

Comes with a wide-angle view of 170 degrees
Front
Definition: 1080p

View Latest Price →

Allows warnings for speed cameras in most areas
Warnings for forward collisions included
Definition: 1080p

View Latest Price
What is a Dash Cam? 
A dash cam, short for a dashboard camera, is an electronic device that sits on a vehicle's dashboard and provides continuous recording as long as the device is on. Dash cams are like CCTV for drivers, acting as witnesses during accidents and thefts. They're also great for drivers who like capturing epic moments on and off the road. 
How Does a Dash Cam Work? 
A dash cam works like a smartphone or GoPro camera in that it records what's happening as you drive. To get the first-person point of view, drivers mount their dash cams behind the vehicle windshield. This allows them to capture all kinds of moments, from road trip scenery to minor traffic accidents. Should an accident happen, dash cams can provide evidence for insurance claims.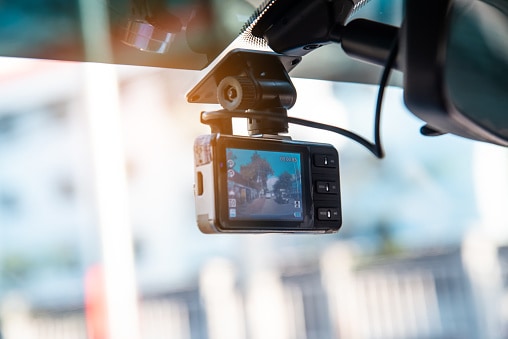 What to Look For in a Dash Cam 
There's plenty to consider when choosing a quality dash cam and one that suits your needs best. Aside from the cost, look for these features when shopping for a Jeep Wrangler dash cam.
4K Video 
First and foremost, a great dash cam will be able to capture clear images in all kinds of conditions. You want to know you can rely on your dash cam to capture high-quality images and video. Most cameras on the market are capable of recording footage in 4K, which gives higher resolution. In most cases, full HD is sufficient, but the boosted resolution can come in handy if you need to make out blurry details. 
Rear Camera 
Some dash cams offer rear cameras as an optional add-on. Having a rear camera means you can record what's happening behind you, and in front of you while driving. 
Voice Control: Who needs hands-free devices more than drivers? Voice control allows drivers to operate the dash cam without taking their hands off the wheel. 
Wi-Fi Connection 
A wi-fi connection comes in handy when you need to view or transfer your dash cam footage.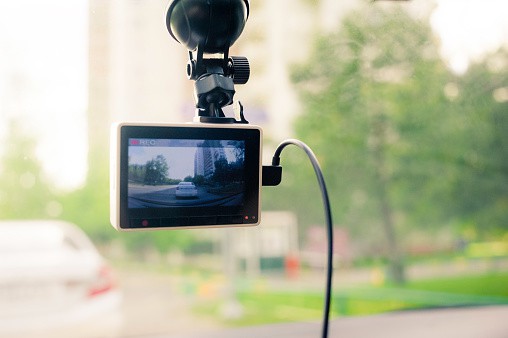 Compact Design
Large monitors, lots of wires, and bulky units do not make for the best Jeep Wrangler dash cams. Not only is a compact dash cam easier to manage, but the discreet design cuts down on potential thieves spotting it and breaking into your vehicle.  
At a Glance: Our Top Picks for Best Jeep Dash Cams
Review of the Best Jeep Wrangler Dash Cams 
Although most dash cams share similar features, they are not all created equal. What one camera offers may be adequate to some and insufficient to others.
Whatever you're looking for in a dashboard camera, the review below provides guidance on the best dash cams we could find to fit various requirements. 
Rexing V1-4K Ultra HD
Front or Rear? Front
Definition: 1080p
GPS: No
G-Sensor? Yes
We may earn commission from purchases made from our links, at no additional cost to you
What Recent Buyers Report
Buyers love this camera for its crystal clear footage. Across the board, reviewers report that the Rexing 4K is one of the best dash cams they've owned due to the image and video quality it consistently produces. From sweeping landscapes to minute details, this cam catches it all.
Why it Stands Out to Us
The Rexing Ultra HD has a little something for everyone, and that's why it gets the Best Overall award from us. Aside from the impressive video quality, this dash cam boasts features like a seven-layer glass lens that opens up to capture your surroundings and wide dynamic range technology that allows the camera to catch even the tiniest details in any lighting situation.  
We also love the built-in supercapacitor that allows the camera to withstand extreme temperatures. You won't have to worry about leaving it in your Jeep during the hottest summer months or in freezing weather. 
Bottom Line
The Rexing dash cam offers great value for your money, providing you with all the essential features. The cam's collection of benefits, like 4K video, compact design, supercapacitor, loop recording, and wide-angle lens, make it an easy choice for the best overall Jeep Wrangler dash cam.
Pros
Gravity sensor (G-sensor) protects video from deletion
Able to withstand extreme temperatures (-20 to 176°F)
True 4K quality, capturing 2160p video even if you're driving fast
Allows you to select the length of video files (1-3 minute intervals)
170-degree wide-angle lens and adjustable exposure creates balanced footage
Cons
Does not have built-in GPS
The adhesive that comes with the mount tends to wear off quickly
Garmin Dash Cam 65
Front or Rear? Front
Definition: 1080p
GPS: Yes
G-Sensor? Yes
We may earn commission from purchases made from our links, at no additional cost to you
What Recent Buyers Report
Yes, this compact camera delivers 1080p video captures and high-quality night footage, but drivers who purchased this camera love it for its bells and whistles. Features like forwarding collision alerts, lane departure warnings, and voice control settings set this dash cam apart for those who've used it.
Why it Stands Out to Us
This little dash cam acts as an out-of-sight witness (it's only 1.6 x 0.8 x 2.2 inches) to potential driving accidents and as the alert passenger who has your best interests in mind. 
Like the buyers who have raved before us, we appreciate the details this camera provides, such as the voice control that allows you to command the cam while your hands stay on the wheel and the alert system that warns you when you get too close to a car or when you start straying from your lane. 
With the Garmin 65 dash cam, you can avoid bad driver behavior while simultaneously recording your surroundings.
Bottom Line
Good video quality plus great features equals a dash cam you can count on for more than just driving footage. Think of it as a road trip companion who vows to record everything and keep you alert.
Pros
GPS-enabled with G-sensor
Detailed resolution provides better-than-average night captures
Camera can alert you of lane departures, collisions, red lights, and other warnings
Unique mounting design consists of a small metal disc that sticks to the windshield
Voice control allows you to tell the camera to start recording, stop the audio, save video, etc
Cons
Needs firmware updated to avoid overheating issues
Doesn't allow you to save footage in 1-3 minute increments
Vava VA-VD002
Front or Rear? Front & Rear
Definition: 1080p
GPS: Yes
G-Sensor? Yes
We may earn commission from purchases made from our links, at no additional cost to you
What Recent Buyers Report
Buyers describe the Vava Dual Dash Cam as a simple piece of equipment that does exactly what it's supposed to do – record what's going on around the vehicle. The 1920x1080p camera captures clear footage during daylight and nighttime. Many buyers remark on the easy setup process and convenient length of wires provided.
Why it Stands Out to Us
The Vava dash cam does what it's designed to do without the hassle. It comes in a well-organized box with everything one needs to get the device up and running within 20 minutes. The front and rear cameras record detailed images and video, and the swivel mount makes capturing 360-degree footage easy. 
Other features like the 24-hour parking monitor, built-in G-sensor and seamless loop recording make this dash cam worth considering. Plus, we love the additional snapshot button that sits on the steering wheel and allows you to capture whatever piques your interest with a quick press. Press down longer, and you'll record a 20-second video. 
Bottom Line
The Vava dash cam is the best pick for the money because it's easy to install, hassle-free to use, and delivers the results you're looking for. If you want the essentials without the headache, some premium cams come with the Vava VA is the Jeep Wrangler dash cam for you.
Pros
Comes with everything you need for easy installation
24-hour parking monitor records the surroundings while the car is off
QHD front camera and HD rear camera provide clean day and night footage
Snapshot button allows you to capture spontaneous photos and 20-second videos
Suction cup mount rotates 360 degrees, allowing the camera to capture everything
Cons
Cannot preview videos before downloading them
App connectivity needs improvement, especially for those on older firmware
Apeman C450
Front or Rear? Front
Definition: 1080p
GPS: No
G-Sensor? Yes
We may earn commission from purchases made from our links, at no additional cost to you
What Recent Buyers Report
Like the Vava dash cam, buyers remark about how user-friendly this camera is to install and operate, but where the Apeman stands out is the budget price point. Many buyers were skeptical about the low-cost, thinking they would get what they paid for, but the Apeman dash cam continuously provided high-quality results.
Why it Stands Out to Us
You get more than what you pay for with the Apeman dash cam. This sleek-designed camera has many of the features you'll find on dash cams with higher price tags, like 1080p full HD recording, a 170-degree angle lens, night vision, and responsive G-sensor detection. 
The LCD screen displays sharp videos and images and allows you to replay key moments. And we can't ignore the stand-out details like the impressive low-light capture technology that makes nighttime footage as clear as day. 
First-time users will have no problem following the simple installation and operation instructions provided.
Bottom Line
The Apeman dash cam is a great pick for drivers who want a premium car camera at a cost-effective price. The Apeman cam proves that you don't have to drop hundreds of dollars to get the best results.
Pros
High-quality features at an affordable price
Apeman company provides excellent customer service
Responsive G-sensor acts quickly to record accidents and collisions
Three-inch LCD screen and a wide-angle lens with no fish-eye style capturing
Simple installation and operating instructions make it great for first-time buyers
Cons
Wi-Fi support not included
Needs to be plugged in most of the time, as the backup battery dies quickly
Toguard CE35
Front or Rear? Front & Rear
Definition: 1080p
GPS: No
G-Sensor? Yes
We may earn commission from purchases made from our links, at no additional cost to you
What Recent Buyers Report
The unique design makes this dash cam a stand-out purchase for recent buyers. Windshield-mounted cameras come with drawbacks, like being distracting and luring in potential thieves, but with a mirror dash cam, you avoid all of that. Buyers rave about the easy install and intuitive touch screen application.
Why it Stands Out to Us
Like frequent buyers, we love the modern design of the Toguard CE35 and how it seamlessly integrates with the rest of the vehicle. Simply snap it over your existing rearview mirror and follow the easy installation instructions to start recording your time on the road. 
We also like the touchscreen display and how you can easily switch between five different viewing modes. After the first minute of recording (unless set up otherwise), the display will turn off so that you can safely use your rearview mirror. You can also rotate the front camera lens to ensure you're getting the best viewing range. 
Bottom Line
The Toguard is a user-friendly dash cam that sets itself apart as an excellent alternative to the standard windshield-mounted car cameras. If you're looking for an out-of-the-way device that delivers bright, clear footage and offers basic features, this is the camera for you.
Pros
Responsive touchscreen controls
Unique 7 inch touch screen mirror dash cam design
Easily snaps over dashboard mirror and stays in place
Screensaver mode allows you to use the mirror while still recording
Multiple viewing modes, including front, rear, split, and picture-in-picture
Cons
Not Wi-Fi capable
Display stays on for the first minute of driving
Why Have a Dash Cam? 
Provides Evidence
One of the main reasons drivers worldwide purchase dash cams is so that they can have first-hand evidence should an accident happen. Whether it's someone bumping into your car in the parking lot or a driver side-swiping you and taking off, having real-time evidence in the palm of your hand can be invaluable to everyone involved.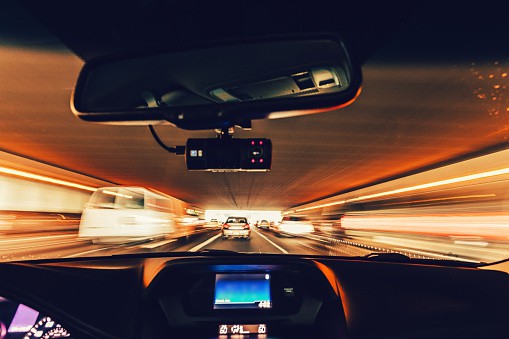 Documents Travel Experiences
If you've ever found yourself cruising in your Jeep Wrangler down a beautiful stretch of road and wishing you could capture it all safely and efficiently, then a dash cam is for you. Car cameras allow you to document all of your road trip adventures, whether it's a casual weekend drive through the country or a wild trek down dirt roads. 
Keeps Your Car Safe 
Extra features, like parked car monitoring and collision alerts, work to keep you and your vehicle safe. Parked car monitoring allows the dash cam to record what's going on in front of your vehicle while you're away. Should anyone do anything shady, like hit your car and run, the camera will record it and provide you with the evidence. 
Alert systems, like red light warnings, collision alerts, and lane-swerving notices, give you a heads up when conditions look risky. All of these functions provide additional peace of mind while driving. 
Pros and Cons of Dash Cams 
Let's break down the advantages and disadvantages of having a dash cam in your car.
Pros
The following are some pros:
Protection 
As we've mentioned before, one of the biggest benefits of installing a dash cam in your vehicle is that it gives you real-time evidence of what went on during an accident. After a traffic accident, especially when it involves another driver, it's easy to blame the other person, but with recorded video on hand, there's no guesswork. If it's not your fault, you'll have the evidence to back up your claim.
Lower Insurance Premiums 
Insurance companies don't typically require drivers to have dash cams, but some companies reward those who do with discounts and lower premiums. 
Evidence of Undisciplined Drivers 
Reckless and irresponsible drivers are a danger to themselves and others on the road. Having a dash cam gives you the ability to record their bad behavior and report the proof to the police, should you find it necessary.
Cons
However, it comes with some drawbacks, including:
Distracting
Bulky dash cams and those mounted in areas that cause blind spots can distract and cause accidents. It's best to purchase compact cameras that sit out of your direct line of sight. 
Theft 
Another disadvantage of having a conspicuous camera mounted on your dashboard is that it may attract passers-by and encourage theft. 
How to Install Dash Cam 
Never installed a dash cam before? No problem! The video below has step-by-step instructions on how to install a dash cam and make it look clean. 
Decide where you want to mount the dash cam. Since dash cams have different mounting systems, look at the user manual to see how to apply yours to your windshield.
Plus the provided cable into the dash cam and run it down the headliner and towards the fuse box. Follow the video and your provided manual to hardwire the dash cam cables into the fuse box. 
Bundle up the extra wiring and tuck it into the fuse box.
Put the SD card into the dash cam and test the operation. 
Where to Install Dash Cam
As with most vehicles, it is recommended to mount a dash cam high and in the center of the windshield, most often directly behind the rear view mirror. This keeps it from obstructing your view while maintaining a clear picture out your window.
Conclusion 
Finding and purchasing the best Jeep Wrangler dash cam is an excellent investment and can provide peace of mind while you're on the road. 
We know there is an abundance of dash cams on the market and that it can be hard to find one that suits your needs and wants. That's why we've done our best to sort through the plethora of options and narrow them down to the best of the best. 
Overall, if you consider what to look for in a dash cam and think about what features will serve your needs, you're sure to find one of these picks a perfect solution. 
Quick Summary – Best Jeep Wrangler Dash Cams
Here's a quick summary of the best Jeep Wrangler dash cams:
People Also Ask
We've covered a lot of information about dash cams in this guide, but we understand you may still have questions. Here are a couple of frequently asked questions about dash cams and our best answers. 
How Much is a Dash Cam?
Dash cams range from $30 to $300, depending on the quality and how many premium features are included.
Dash Cam vs GoPro – How Do They Compare?
GoPros are "action" cameras generally used for activities like scuba diving and mountain biking. Dash cams are ideal for security purposes and are designed to turn on and record automatically. GoPro cameras must be manually turned on and off.
Who Worked on This?
---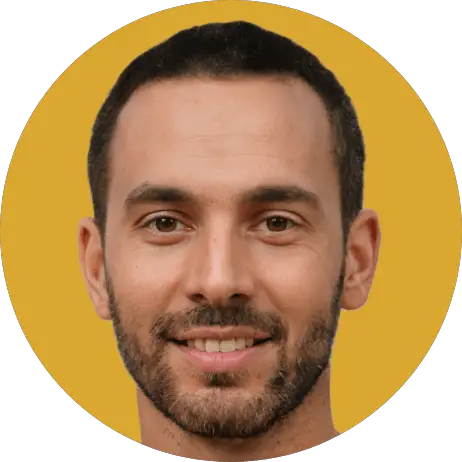 Brian
Editor
A master of organization, Brian helps keep everything running smoothly for Your Jeep Guide.
No Jeep yet but we're working on that!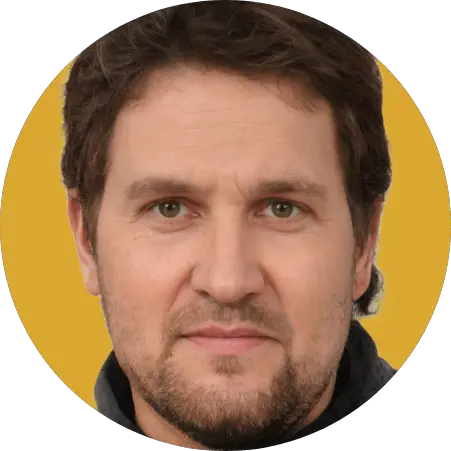 Cory
Writer
Cory loves his XJ and frequently thrashes it through the hills. He's constantly fixing something.

"What fenders?"
Check Us Out!