If you're looking for the most comprehensive review of Jeep Wrangler speakers – you've found it.
With a simple speaker upgrade, you can listen to high-quality music no matter how you're traveling. Keep reading, and we'll break down the best speakers on the market and help you decide exactly what you need.
At a Glance: Our Top Picks for Jeep Wrangler Speakers
Can You Really Find Speakers That Are Affordable? 
While the top of the line speakers will cost more than a mediocre set, that doesn't mean that you need to break the bank to get a decent upgrade. While there are certainly some cheap products out there that offer low sound quality and don't last, if you do your homework, it's not hard to find a bargain. 
More and more top brands are creating bargain products that are still significant upgrades over your stock speakers. Even better, many of them are easy to install and have been designed for Jeep Wranglers. 
How to Choose Car Speakers 
While the price of car speakers is at an all-time low, that doesn't mean that you want to waste your time or money on speakers that you're going to want to upgrade again. Even worse, you want to make sure they work in your Wrangler! 
Wattage 
Wattage controls your speakers' power output. While more wattage means more power and more sound, if every component isn't rated high enough, too much wattage might blow your system.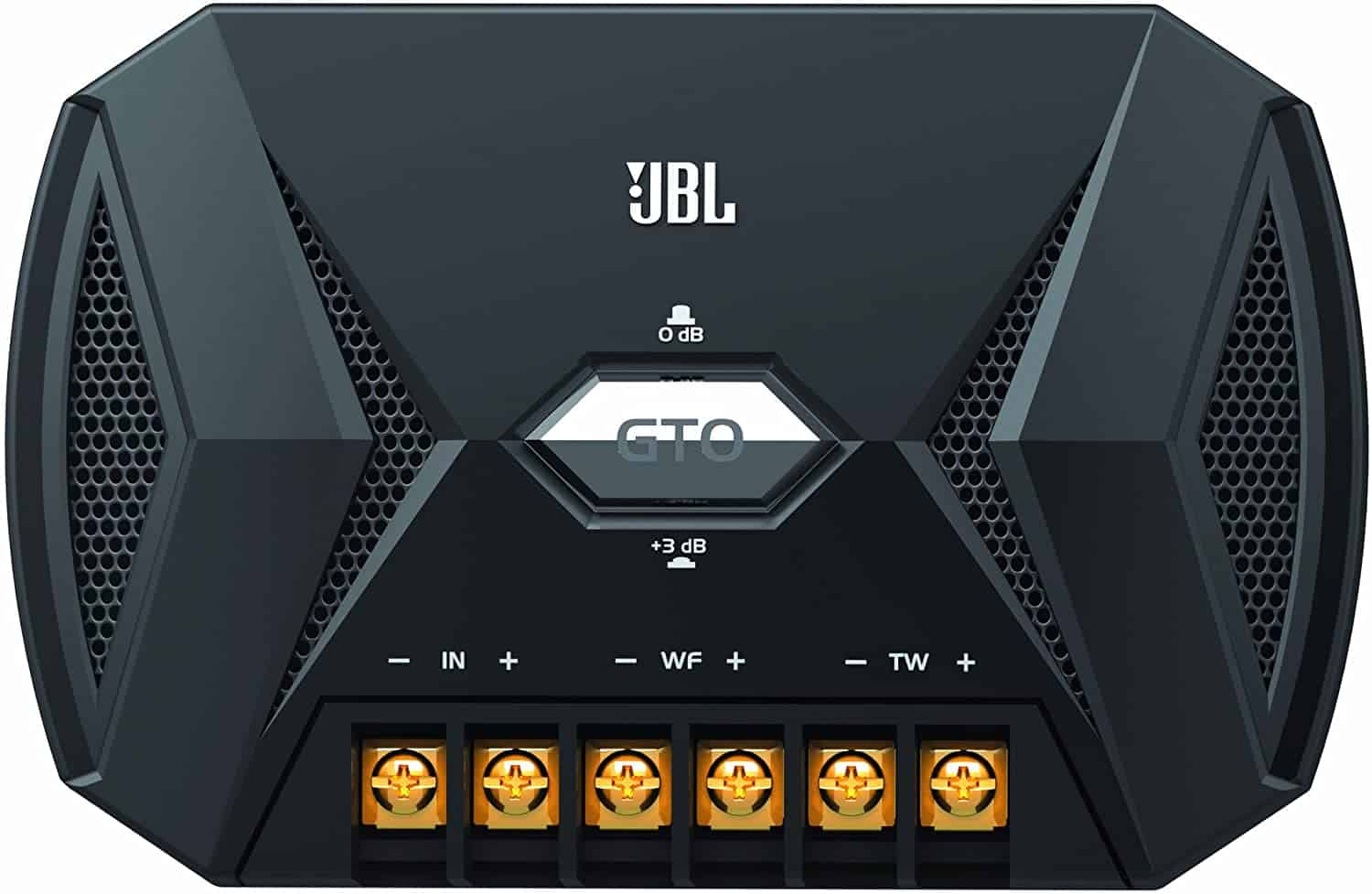 Fitment
When it comes to speakers, size matters. The bigger the speakers, the more air they can move, but if they don't fit, it won't do you any good! Always be sure to measure your current speakers before spending any money on new ones. 
Shape
Circle speakers are better at delivering undistorted sound, but if you're looking for a system with more bass, you might want oval or even square speakers. It's really up to you, but the shape of the speakers makes a difference. 
However, just as important as the shape of the speakers is their quality. If they are low-quality speakers, it doesn't matter what shape they are!
Comparison of the Best Jeep Wrangler Speakers
IMAGE
PRODUCT

Our Top Pick

Dual-level tweeter adjustment to compensate for speaker placement
Oversized voice coils for less fatigue on high volumes
Improved air movement for better bass output

View Latest Price →

High maximum power output of up to 150 Watts
Compatible with all Wrangler JK models
Easy to install in 6.5 inch door speaker space

View Latest Price →

Best Budget Option

Best for the Money
Clear and strong sound output option
Comes with an easy drop-in installation option

View Latest Price →

Best Speakers For Jeep Wrangler Unlimited
High 1200 Watts maximum sound output
A complete set with all speakers included

View Latest Price →

Best Jeep TJ Speakers
Polypropylene woofer included for improved sound quality
Very easy to install quickly

View Latest Price →

Best Jeep Wrangler Roll Bar Speakers
Equipped with a waterproof casing for better protection
Reinforced and improved mounting option

View Latest Price →

Best Jeep JK Speakers
Comes with a polypropylene vacuum cone included
Mounted tweeter with silk dome for high frequency response

View Latest Price →
Review of the Best Jeep Wrangler Speakers
If you're looking for honest reviews of both the best and the most affordable Jeep Wrangler speakers, you've come to the right place. We took an in-depth dive and looked at tons of different speakers. These stood out from the pack. 
JBL GTO609C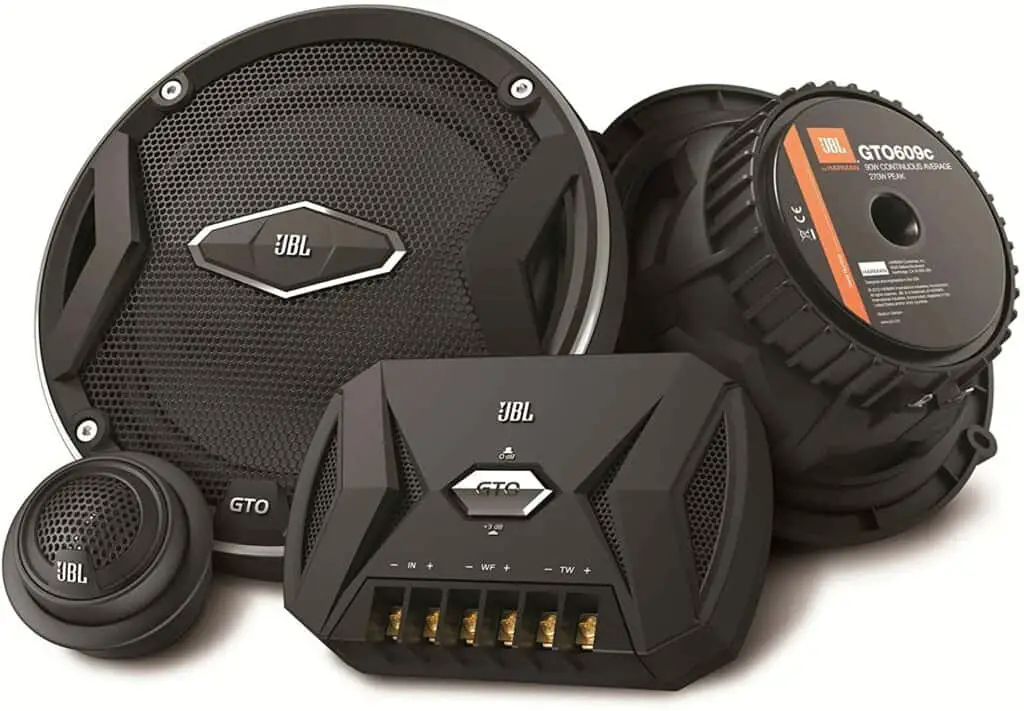 We may earn commission from purchases made from our links, at no additional cost to you
What Recent Buyers Report
These speakers aren't perfect, but buyers agree that it's a significant upgrade over stock speakers. Customers note that they are extremely responsive and can handle both low and high frequencies with ease. They don't quite deliver like the more expensive professional-grade speakers, but for the price, you won't find a better set. 
Why it Stands Out to Us
What sets this speaker apart is the carbon-infused cones that make them extra stiff. Add in the fact that the cones are longer than traditional stereo speakers, and you get unrivaled bass levels for such small speakers. 
Even better, the three-ohm speakers work great with undersized wires – which is precisely what you'll find in most stock stereo systems. It's the perfect system to transform your sound quality without having to replace a ton of extra components. 
Bottom Line
They come with everything you need to quickly and efficiently replace your stock speakers, and JBL designed them to work with your factory stereo system. The best part is JBL made these speakers insanely affordable, so you don't have to spend a ton to get top-notch sound!
Pros
Can easily mount flush or surface mount
Deep bass and unparalleled sound quality
Carbon injected with long cones for more bass
Easy to install and works great with stock stereo wiring
Cons
Doesn't last as long as the GTO9 Series
Won't produce professional-level sound
Mopar 77KICK10
We may earn commission from purchases made from our links, at no additional cost to you
What Recent Buyers Report
Customers agree that installing these speakers is a breeze. However, they note that each set comes with two speakers, which is only enough for either your front or rear doors. If you want to upgrade both sets, you'll need to buy two.
Why it Stands Out to Us
We don't like complicated upgrades. It's a big reason why these kicker speakers are so appealing. The swap couldn't be more straightforward. All you need to do is unplug the OEM speakers and plug in the Mopar Jeep Wrangler JK Kicker upgrade.
Even better, Mopar designed these speakers specifically for the Jeep Wrangler JK edition. Not only does this make installation a breeze, but it ensures that you're getting the perfect sound quality for a Jeep.   
Still, the best part is that you don't have to spend a ton of money on this convenience. These speakers are more affordable than many of the more complicated setups and produce higher quality sound. 
Bottom Line
If you don't know a thing about audio systems but want to upgrade your stock speakers significantly, this is precisely what you've been looking for. It's the easiest and one of the most affordable ways to transform your Wranglers stereo system completely.
Pros
Easy to swap out with plug-and-play design
High-quality speakers that transform sound quality
Extremely affordable option – even if you need to buy two
Designed specifically for the Jeep Wrangler JK – no need to worry about the fitment
Cons
Need two sets to replace all four door speakers
Only works with non-upgraded stock stereo system
Polk Audio DB462 DB+
We may earn commission from purchases made from our links, at no additional cost to you
What Recent Buyers Report
Buyers love the ease of install and the upgraded sound quality over the stock speakers. They note that they are phenomenal "marine" speakers, but they don't hold up to regular upgraded speakers' sound quality. However, they love them as the perfect off-road tunes machine – not having to worry about dirt or water ruining the speakers is a huge advantage. 
Why it Stands Out to Us
They instantly increase your Jeep's sound quality. Even better, they fit a wide variety of Jeep Wrangler models. Another huge perk is that they are Marine certified. While you probably know that marine speakers can handle exposure to water, you might be surprised to learn that they are extremely resistant to dirt and other contaminants as well. 
Of course, we selected these speakers as our "Best for the Money" pick for a reason. They are the most affordable option of the bunch that we reviewed and deliver precisely what they say they will. 
Bottom Line
Not all speakers need to be complicated. These Polk Audio D462 DB+ speakers are the perfect example of speakers that deliver precisely what they promise without the headache that comes with overhauling your stereo system. If you're looking for speakers that can handle the off-roading lifestyle, look no further.
Pros
Lowest-priced option that we reviewed
Simple drop-in installation makes upgrading your speakers easy
They have a wide range of applications and fit multiple Jeep Wrangler models
Marine certified – you don't have to worry about inclement weather ruining them
Cons
Marine speakers don't produce the best sound quality
Small speakers can't produce as much power as other options
Best Speakers For Jeep Wrangler Unlimited
Alpine PSS-22WRA
We may earn commission from purchases made from our links, at no additional cost to you
What Recent Buyers Report
Buyers love that this sound system delivers professional-quality sound. However, they do note that while the installation is easy, it does take a few hours. Furthermore, they highlight the fact that this speaker system only works with automatic Jeep Wranglers, and they don't fit their manual counterparts. 
Why it Stands Out to Us
It's a professional sound system created exclusively for the 2007-2018 Jeep Wrangler JT Unlimited. We love the plug-and-play set up, even if there are a lot of components to swap out. Even better, unlike other audio systems, the Alpine PSS-22WRA sound system is weather resistant – making it the best professional quality sound system you can get for a Wrangler. 
We also love the DPP features that allow for extra power output when you need it most. It doubles your power when required but tones everything back for maximum efficiency when 1,200 watts aren't needed. 
Bottom Line
It's more than just an upgrade. It's an entire sound system. A full upgrade like this is the only way you're going to get professional quality sound in your Jeep Wrangler. It might cost a little more, but you'll notice the difference from day one.
Pros
Speakers, subwoofers, and amplifiers produce professional-level sound quality
Comes with Dynamic Peak Power (DPP) features that double in power when needed
Weather-resistant so you don't have to worry about a little rain frying your new system
This speaker is compatible with base Jeep Wrangler speaker systems – making upgrading a breeze!
Cons
Extremely expensive sound system (not just a speaker upgrade)
Doesn't fit into manual Jeep Wranglers due to clutch pedal location
Kicker 43DSC4604
We may earn commission from purchases made from our links, at no additional cost to you
What Recent Buyers Report
Recent customers agree that these Kicker speakers are a phenomenal upgrade for the price. You get an instant upgrade in sound quality over stock speakers.
Why it Stands Out to Us
While these Kicker speakers are perfect for the Jeep Wrangler TJ, they are a universal option that will fit just about any door speaker. We love the flush fitment and their ultra-affordable price tag. 
Whether you're looking to upgrade your stereo for the first time or are just trying to add on the finishing touches, these Kicker speakers are exactly what you need to put your audio over the top! 
Bottom Line
These universal kicker speakers instantly upgrade your stock speakers, all without breaking the bank. They aren't the most powerful speakers of the bunch, but they still offer a significant power boost in addition to their crisp, high-quality sound.
Pros
Fits factory doors for easy installation
Zero protrusion fitment ensures high-quality sound and perfect fitment
Not designed for any particular vehicle – and it fits any Jeep Wrangler model
Extremely low-priced option makes upgrading your speakers more affordable than ever
Cons
Low wattage speakers can't handle more powerful stereo systems
You need to add connectors to the wires for plug-and-play fitment
Rockford Fosgate R1675X2
We may earn commission from purchases made from our links, at no additional cost to you
What Recent Buyers Report
While recent customers love the easy installation process, some buyers were left a little disappointed that the bass wasn't as loud or deep as they were expecting. However, even these customers noted that they were still better than their stock speakers and a simple subwoofer upgrade gave them the desired sound quality. 
Why it Stands Out to Us
The speakers themselves are insanely affordable, making it financially feasible to get the needed subwoofers. 
While these speakers aren't built exclusively for the Wrangler, they do come with all the mounting hardware you'll need, and they come in multiple sizes so you can get the perfect fit for your Jeep. Even better, they come with the grill/trim ring, so everything will match once you've installed it.
Rockford offers a one-year warranty on all of their speakers as long as you keep proof of purchase. This gives you peace of mind that you're not going to go through all the work of swapping out your only to have them fail on you soon after getting everything installed.
Bottom Line
While the Rockford Fosgate speaker system isn't as easy to install as the Mopar Jeep Wrangler JK Kicker speakers, don't let that scare you off. When paired with a subwoofer, these speakers transform your audio quality and take your tunes to the next level.
Pros
Tons of size options to fit any stereo system
Comes with a one-year warranty for extra peace of mind
Includes grill/trim ring for a smooth and crisp matching look
Comes with all mounting hardware for an easy installation process
Cons
Not built exclusively for the Wrangler
Need a subwoofer to get significant results
Best Jeep Wrangler Roll Bar Speakers
Rockville RWB80B+Socket Head Cap Screw
We may earn commission from purchases made from our links, at no additional cost to you
What Recent Buyers Report
Recent buyers love the phenomenal sound quality that these speakers provide; however, those that drive a 4-door Jeep Wrangler note that the speakers' large size can impair your view as you drive. This doesn't seem to be a problem with the smaller 2-door Wranglers, as you have more room to mount the speakers on the soundbar. 
Why it Stands Out to Us
The first thing we noticed with these speakers is how insanely easy they are to mount. They come with all the needed hardware and mount directly to the roll bar. Even better, the terminals are insulated, so you don't need to worry about exposed wiring frying the system.
Like all good Jeep Wrangler speakers, the Rockville EasyMount Soundbar/Rollbar speakers are waterproof and rust-resistant, giving you one less thing to worry about if you drive around with the top off. Even better, they are one of the most affordable options available for such large speakers.
These speakers are perfect for off-road and sound enthusiasts, expertly melding the two worlds together with two fantastic speakers.
Bottom Line
There are prominent, powerful speakers, and then there's the Rockville EasyMount Soundbar/Rollbar. These 8″ speakers instantly boost your sound to levels smaller speakers can only dream of. They provide deep rich bass and high-quality sound that quickly drowns out excessive road noise and lets you focus on the music, not the sound of the road.
Pros
Loud, deep bass, and high-quality sound
Mounts directly onto the roll bar for easy installation
Rust-resistant speakers keep everything working properly for years to come
Waterproof speakers let you drive around with the top down without worrying
Cons
Large size can be difficult for 2-door Jeep Wranglers
Low wattage rating can be an issue if you've upgraded the rest of your sound system
What Size Speakers Do I Need?
The old proverb of "measure twice, cut once" holds true in a variety of applications. Finding and buying the right speakers for your Jeep Wrangler is undoubtedly one of those situations. Every speaker listed here has its measurements listed on the site.
How to Measure Car Speakers
Measuring your car speakers is pretty straightforward – as long as you take the time to do it the right way the first time. You'll need to remove the speakers entirely or else you won't get a proper measurement. 
From there, measure the widest points of the diameter on its mounting hardware to get the width. Then measure from the farthest point forward and the farthest point back to get the depth. If you're still unsure how to measure the speakers check out this helpful guide with pictures to help you get it done right the first time.
What Size Speakers Does a Jeep Wrangler Have?
While not every Jeep Wrangler has the exact same sized speakers – most Wranglers have these measurements or something similar to them – you should still double-check your speaker sizes before ordering any parts.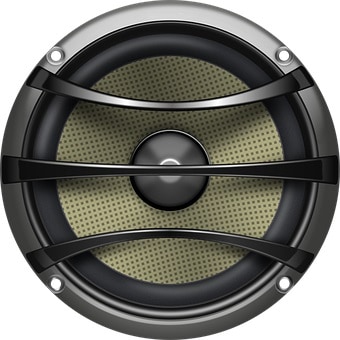 Most Jeep Wranglers have 6-¾" knee panel/door speakers and 3-½" roll bar speakers. 
Dos and Don'ts of Buying Speakers
If you drive a Jeep Wrangler, you don't need to be a stereo guru to upgrade your sound system in 2020 and beyond. There are tons of plug and play options available, and while they won't boost your sound to competition level quality, they will completely transform the way you listen to music as you ride.
Pick the Right Wattage
Each speaker is rated for a specific wattage range, too little or too much, and the speakers won't work. While you might think that as long as you're supplying enough wattage to the speakers, a little extra won't hurt. You'd be wrong.
Extra wattage will cause your speakers to blow, and you won't be able to fix them. It's why you always need to check the wattage on your current setup and compare it with the upgraded speakers that you are attempting to purchase.
As long as it falls in that range, you're good to go! However, if the wattage doesn't match, you'll either need to make more upgrades or select a different set of speakers.
Focus on the Quality – Not the Specs
Don't misunderstand us – the specs matter. But unless you're signing up for a sound competition, the music's quality is far more critical. Smaller but cheaper speakers might deliver precisely what you're looking for without you needing to spend a ton of cash.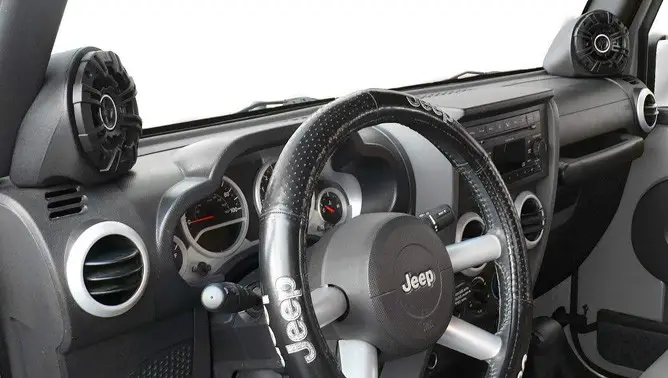 Match the System
Not every stereo system is created equal. Your speakers need to match your amplifiers, and the entire system needs to match your wattage. The easiest way to keep everything working correctly is to swap out your system together or stick with plug-and-play upgrades that work with your current system. Mixing and matching can turn into a nightmare in no time. 
Types of Car Speakers
When it comes to car speakers, there's more than one way to upgrade your system. There are multiple speaker styles to choose from, and there are even differing speakers in the same system you can upgrade. 
But what exactly are the differences, and what should you focus on? Keep reading, and we'll let you know!
2 Way vs 3 Way Speakers
While 2-way speakers have a tweeter and a woofer – 3-way speakers add another speaker element called the mid-range. While you might think that 3-way speakers are always better than 2-way speakers – the truth is that it depends on the quality of your 3-way speakers. 
While it's undoubtedly true that top-end 3-way speakers outperform top-end 2-way speakers, lower-end 3-way speakers are far inferior to top of the line 2-way speakers.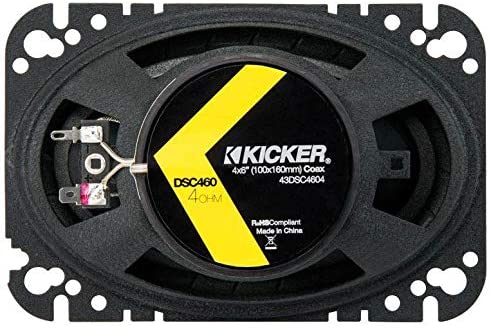 2 Way vs 4 Way Speakers
4-way speakers have even more features. They come with a mid-range, a woofer, and two tweeters. While everything still needs to be set up correctly to get the most out of a 4-way speaker, their more intricate design means that most manufacturers take the extra time and effort to get it right. 
Simply stated, 4-way speakers typically offer far better sound quality than 2-way speakers. 
Soundbar vs Speakers
So, which one makes more of a difference, the soundbar or the door speakers? Strictly speaking, from a performance perspective, you want to replace/upgrade the soundbar speakers before the door speakers.
Door speakers don't have as much room to move the air around them due to their tighter fitment, which significantly affects the sound quality. While upgraded door speakers can make a big difference, soundbar speakers have a distinct advantage.
Oval vs Round Speakers
Traditionally speaking, round speakers produce less distorted bass than oval ones. However, oval speakers can generate more bass – but at the expense of sound quality. But you'll still need to keep in mind that the speaker's quality is more important than the shape.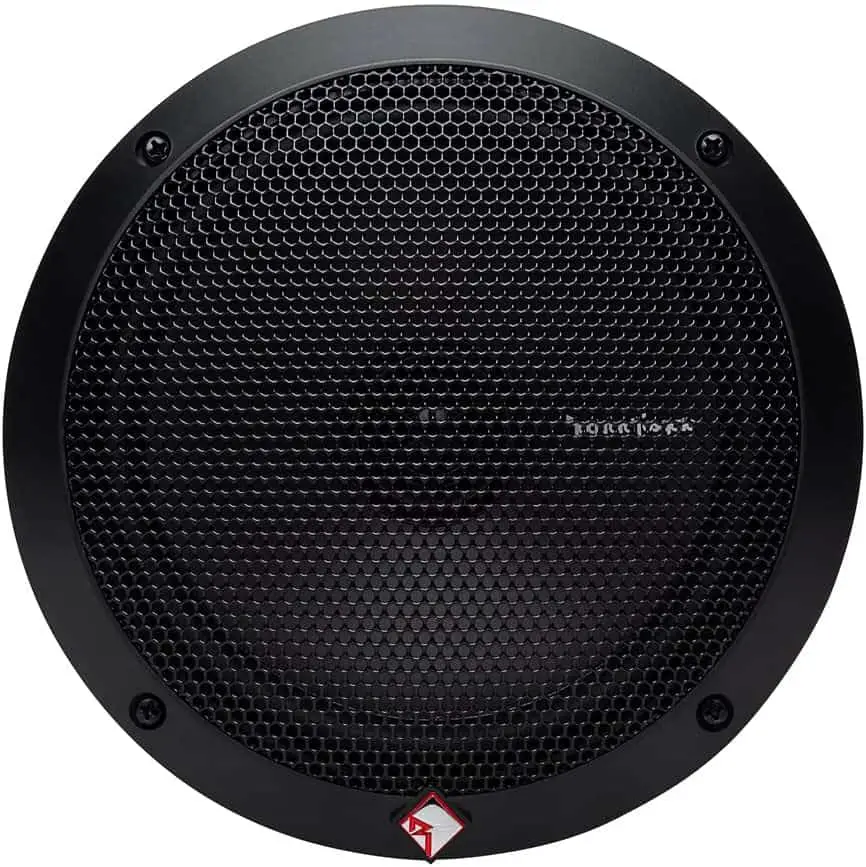 Conclusion
You might have the most badass Jeep Wrangler on the road, but if you turn on the tunes and nothing happens, you'll never impress a soul. Stereo upgrades for the Wrangler are abundant and affordable, and they take your Jeep to the next level.
Stop settling for subpar music and take the plunge into high-quality audio that lets you hear your music like never before! 
Quick Summary – Best Jeep Wrangler Speakers
Before you head out, here's a quick summary of the best Jeep Wrangler speakers:
People Also Ask
We get that you have tons of questions about speakers – you're not alone. That's why we took the time to address some of the most common questions below. 
Can You Mix 2-Way And 3-Way Speakers?
Yes, you can mix 2-way and 3-way speakers, as long as they aren't in the same area. So, if you have two speakers on your driver's side door they should match, but the speakers in the rear of your car don't need to match the ones in the front. 
How Do Car Speakers Work?
It's a bit of a complicated process, but they take inputs from the stereo and mix them. Depending on if you have a 2-way, 3-way, or 4-way speakers changes how many sections it gets mixed through – but the result is audio!
How to Tell How Loud a Speaker is?
The only true way to tell how loud a speaker is to run a dB test on it. However, this doesn't tell you a thing about quality – only overall sound. 
What Are Full Range Speakers?
Full-range speakers are speakers that can hit most – if not all – of the audible spectrum. They can hit deep lows and soprano level highs with ease. Not only can they hit those notes – but they can make them sound good. 
What is a 4-Way Car Speaker?
4-way speakers are speakers that come with a mid-range, a woofer, and two tweeters. It's about how the speakers mix the signals to produce the audio. 
What Does 5-Way Speakers Mean?
5-way speakers talk about the number of drivers in a speaker. But since each driver requires its own input and mixer – 5-way speakers aren't very common, and they don't typically produce very good quality audio. 
What Kind of Speakers Do I Need For My Car?
That answer depends on what you're looking for. If you're looking for louder speakers, then you want something different than if you're more concerned about the sound quality. No matter what, you need to double-check fitment and wattage to make sure your speakers are compatible with your current system. 
What to Do With Old Car Speakers?
If the speakers you are replacing work just fine, you can try selling them. However, if they don't work or nobody wants them, you should always recycle them!
Who Worked on This?
---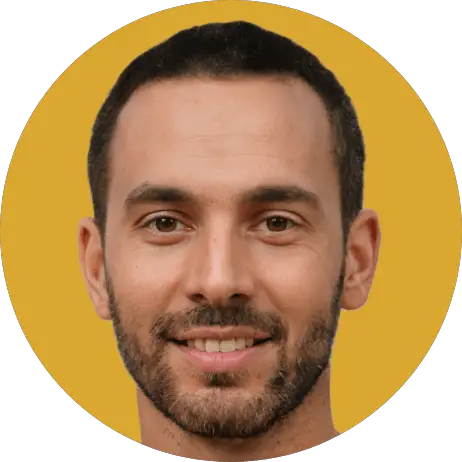 Brian
Editor
A master of organization, Brian helps keep everything running smoothly for Your Jeep Guide.
No Jeep yet but we're working on that!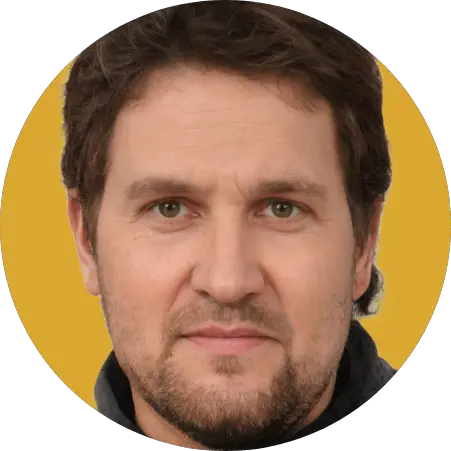 Cory
Writer
Cory loves his XJ and frequently thrashes it through the hills. He's constantly fixing something.

"What fenders?"
Check Us Out!