Lift kits let you personalize your rig just a little more. 
Lifted Jeeps are great. They can tackle tougher backroads, tow heavier loads, and even run a plow.
If your Jeep isn't purely an off-roader, then factor that into your buying decision. This guide is for those who commute on the highway as much as they tear up the hills.
Comparison of the Best Jeep Lift Kits for Highway Driving
IMAGE
PRODUCT

Our Top Pick

Front sway bar included for improved handling
Lift Height: 2" Front, 1" Rear
Lift Type: Body Lift

Rough Country 635 Lift Kit

Everything needed for a complete installation is included
Lift Height: 2.5" Front and Rear
Lift Type: Body Lift

Best Budget Option

Best for the Money
Lift Height: 3" Front and Rear
Lift Type: Body Lift

Keeps the rear axle centered
Lift Height: 2" Front and Rear
Lift Type: Suspension Lift
Characteristics of Our Favorite Jeep Lift Kits for Highway Driving
The best Jeep Lift Kits for highway driving must account for the needs of the highway driver. Specifically, highway drivers are concerned with road feel, visibility, handling, and the ability to haul or plow. 
The best quality lift kits provide functionality as well as aesthetics. Most cheaper lift kits raise the body of your Jeep, giving it that cool and aggressive appearance, but will not account for the necessary functional alterations needed to compensate for the extra height. If you get extra height without any adaptation, your vehicle will not perform as well as it did before the lift job.
On a highway lift kit, we look, specifically, for an extension, ease of installation, ground clearance, the weight of components, angle adjustments, weight balancing, and steering stabilization. These last two factors are worth breaking down a little.
Steering Stabilization 
This is necessary to account for the altered handling of a lifted vehicle. It ensures that you have adequate control over the Jeep's new center of gravity.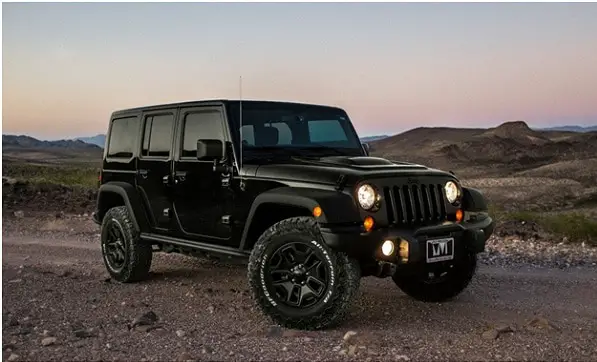 Weight Balancing 
This is important to account for the additional weight of the lift kit components. It also is necessary to account for the adjusted weight distribution of a raised vehicle. If your vehicle does not account for this, you have a higher risk of rolling.
At a Glance: Our Top Picks for Best Jeep Lift Kits For Highway Driving
OUR TOP PICK:

TeraFlex 1155200

RUNNER-UP:

Rough Country 635 Lift Kit

BEST BUDGET OPTION:

MotoFab Full Lift Kit
Review of the Best Jeep Lift Kits for Highway Driving
There are a lot of benefits to a lifted vehicle. However, the right lift kit for off-roading is not necessarily the right kit for highway driving. Different jobs require different tools. When highway driving, you generally want a lower lift, better handling, and a reliable road feel. Here are our favorite kits for the job:
TeraFlex 1155200
Fitment Years / Generations: 2007+ Wrangler & Unlimited
Lift Height: 2″ Front, 1″ Rear
Type: Body Lift
Warranty: 3 years
What Recent Buyers Report
Overall, buyer feedback is pretty positive. Buyers generally intended to purchase a kit for lower lift. They were happy with the engineering of the suspension and mounting. The product also accounts for the stock angles of the Jeep components and adjusts them accordingly. Also, the parts are of high quality.
The criticism we have seen seems to focus on the installation process and instructions included.
Why it Stands Out to Us
The TeraFlex 1351200 kit is a durable, reliable, and well-designed lift kit. It stood out to us as the best kit for highway use.
As we mentioned, we were looking for a lift kit functional for highway driving, meaning a medium-lift, plow capabilities, and increased visibility. TeraFlex gets the job done. It adds the necessary clearance and accounts for the stock engineering of the vehicle. With this kit, you aren't working against Jeep's engineering to give it height but are working with the platform to enhance its capabilities. 
Bottom Line
As far as we're concerned, this is the best lift kit for highway driving. We were very impressed with TeraFlex's work. It's simple, easy, and looks great. If you're looking for a 1.5 to 2-inch lift, this is the kit for the job.
Pros
2-inch lift
Easy installation
Levels front and rear
Fits models from 2007 to '18
Front sway bar links included
Cons
Instructions not thorough
No suspension adjustment
Rough Country 635 Lift Kit
Fitment Years / Generations: 2007-2018 Wrangler JK/JKU
Lift Height: 2.5″ Front and Rear
Type: Body Lift
Warranty: Lifetime
What Recent Buyers Report
Buyer feedback supports our findings on this product. Consumers report that Rough Country's lift kit works well, is easy to install, and provides a lot of clearance. Some negative reports focus on the lack of information included in the instruction manual.
Why it Stands Out to Us
Rough Country is a reputable name in the lift kit business. After reviewing this piece of equipment, we understand why. We were very impressed by the lift kit's clearance, durability, and ease of installation. For most people, it should take just an afternoon to get your Jeep ready to go.
With 2.5 inches of lift, this product hits the sweet spot. It gives outstanding visibility and clearance. The perk of this height is that, with most Jeeps, you don't have to install new drivetrain components unless you surpass a 2.5-inch raise.
Bottom Line
This lift kit is a very close second. Rough Country's lift kit is, more or less, neck and neck with our official top pick. If you want a little more clearance, this is the way to go. 
Pros
2.5-inch lift
Lifetime warranty
Easy bolt-on installation
Suspension adjustment
Fits a wide range of years
Cons
Reports of increased steering sensitivity
Check out this article on how much does it cost to lift a wrangler by Your Jeep Guide.
MotoFab Full Lift Kit
Fitment Years / Generations: 2007-2018 Wrangler JK & JK Unlimited
Lift Height: 3″ Front and Rear
Type: Body Lift
Construction Material: Steel
Warranty: Lifetime
What Recent Buyers Report
When describing this product, buyers have commended its appearance, its cost, and its easy installation. Overall, feedback is overwhelmingly positive. The only criticism we have seen focuses on the instructions. These buyers note that the end product more than makes up for it.
Why it Stands Out to Us
When selecting the best product for its cost, we look at two main factors: quality and price. In both departments, MotoFab came through. It is very economical but well made, features a smart design, and is pretty easy to install.
We loved the look of the Jeep post-lift. Three inches give your rig an advantage when it comes to visibility. Also, it adds a fully flexed aggressive edge to the Jeep. On a Wrangler or a Cherokee, this is just what it needs to stand out.
This kit is as good as you can do when it comes to value for money.
Bottom Line
The bottom line is, MotoFab's Full Lift Kit is the best value for the money lift kit we reviewed. It is affordable, great looking, and durable. At three inches of lift, this is the highest we would comfortably go on the highway.
Pros
3-inch lift
High-grade steel
Lifetime warranty
Front and rear leveled
Includes shock extenders
Cons
Not for newest models
A little high for the highway
Mopar 77072395AB
Fitment Years / Generations: 2010-2018 Wrangler JL
Lift Height: 2″ Front and Rear
Type: Suspension Lift
Warranty: Lifetime
What Recent Buyers Report
Buyers are impressed with the quality of the product. It adds about two inches of height but retains the factory feel of driving. This height is a huge advantage both on and off-road. For buyers who can install lifts at home, this unit is quick and easy.
Why it Stands Out to Us
This lift kit stood out to us initially because of its design and package. Of course, if the kit itself wasn't up to snuff, this would do little good. However, it caught our eye off the bat.
We were impressed by the quality of this kit. Its components are reliable, well made, and come with a solid warranty. We should note that this is a heavy product. There are drawbacks to the weight, but ultimately, it is about the same additional weight as an extra passenger. 
Mopar's kit leaves the Jeep with great clearance and a rugged look.
Bottom Line
This kit is an honorable mention. It is a quality product for sure, made by the OEM. If we were able to, and if there weren't so many great aftermarket options out there, we'd find it an official place on the list.
Pros
2-inch lift 
Retains OEM feel
Great quality parts
Levels front and back
Rear adjustable track bar
Cons
147lbs is quite heavy
Why Get a Jeep Lift Kit for Highway Driving?
It's important to factor highway driving into the equation when buying a lift kit. Most Jeeps see a lot of highway miles. Let's be honest, if you use your Jeep for off-roading, you need to get there somehow. Most of the time, that involves taking the highway.
On the highway, you generally want a medium-size lift. If you raise your Jeep too much, it is going to increase chance of rollover, hurt your mileage too much, bring on other stability issues such as death wobble, and cost you a ton in other components like adjustable control arms, toe-kits, etc.
A lift kit  can bring some bonuses to highway driving though. Obviously, it makes your Jeep look great. But it can drastically improve visibility and therefore, safety. The last thing you want to do when switching lanes is to strain to see around the car in front of you. 
One of the advantages of a lift kit is that it enables you to install larger tires. Larger tires are great for highway driving, especially if you are in a northern climate and have to worry about ice or snow. 
When driving on the highway, you want to increase visibility and tire size without losing handling or road feel.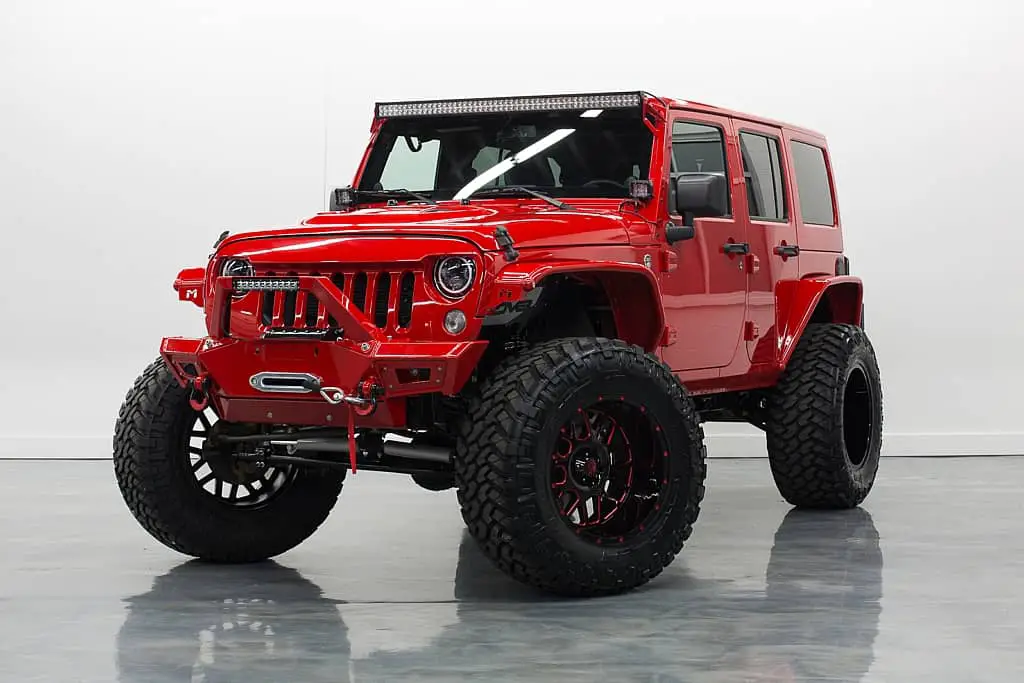 What Size of Lift Kit Do I Need For Highway Driving? 
The rule of thumb for lifting a truck driven on the highway tends to be that you should stick with a small to medium lift of 1-2.5″. While increased tire size and visibility are huge perks, it's important not to lose too much road feel or handling when traveling at higher speeds. 
With a small to medium kit, you retain the basic factory design of the Jeep, which is important when accounting for safety features and testing, as the engineers accounted for highway driving with their stock components.
Another thing to consider is your drivetrain. If you lift your Jeep over 2.5 inches, you will likely need to replace some drivetrain components.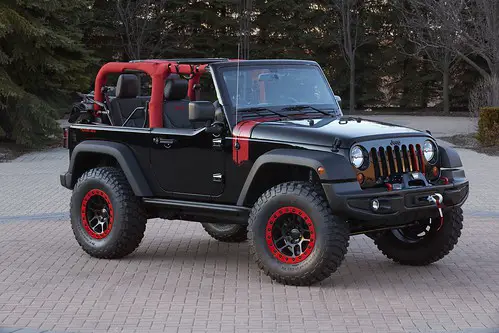 What Are The Components of a Jeep Lift Kit? 
For the most part, there are two kinds of lift kits: body lifts and suspension lifts. These two types use different components and serve different purposes. Here's a quick breakdown of the common components featured in a Jeep lift kit. 
Lift Kit Components 
Rubber spacer pucks: These pucks simply sit between the body and frame to give extra height. They do not require meddling with the suspension or any major disassembly.
Coil spring spacers: Coil spring spacers are spacers that raise the body of the Jeep. Typically, they do not require a full replacement of the springs. They add a few extra inches without much hassle.
Front and rear brake line brackets: Typically, you will need to install extended brake line brackets on a lifted vehicle to account for the altered height.
Front and rear shock relocation brackets: These add clearance from the shock on the axle shaft. 
Rear track bar bracket: These are important to account for handling on a lifted vehicle. They lower the risk of rolling.
Sway bar links: Sway bar links not only account for the extended height but the new angle on a lifted vehicle, too.
Benefits of Investing in a Quality Jeep Lift Kit for Highway Driving 
When it comes to lift kits, there is a wide range of cheap options available. We don't usually recommend buying one of these cheaper options. If you plan to use your kit functionally, then it's worth forking out a bit more and picking up a quality lift kit. 
A good quality lift kit will let you make the most of your Jeep, both off-road and on-road. If on the highway, you might need to use a plow or pull a trailer. A plow is of particular concern if you live in an area badly affected by cold weather. A lower quality kit might look good but will run the risk of failing when you need it most.
If you're plowing on the highway, you need to account for many things. First, be sure that your Jeep's wheels aren't being crushed by the bumper or fender, which can occur if the plow weighs too much for the stock level of clearance. A quality lift kit will have the strength and support to lift a plow. Also, you need the proper height to see over traffic and obstacles to ensure that you're plowing safely. Finally, you need to retain full handling and suspension to account for winter conditions. With a cheap kit, all of these factors are at risk.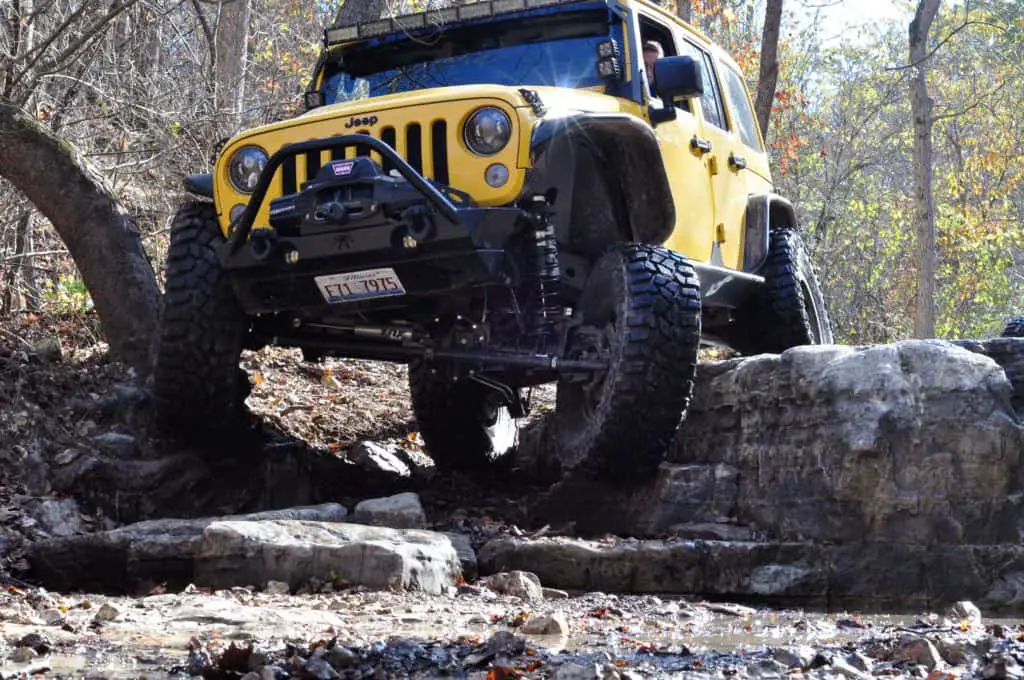 How to Install Jeep Lift Kit 
Lifting a Jeep requires getting your hands a little dirty. If you have a little mechanical knowledge, you can do much of this work yourself. If you are unfamiliar with your Jeep's specs, then leave modification work to a trained professional. Jeopardizing the integrity or safety of your Jeep isn't worth saving a few bucks!
Here are the basic steps involved in lifting a Jeep:
Remove wheels and tires.


Remove the bolt securing the front track bar to the axle.


Remove sway bar links.


Remove the shock.


Remove the brake line bracket if necessary.


Remove coil springs.


Remove lower control arm bolts.


Install new control arm.


Install arm on the axle.


Install bump stop.


Install front coil springs.


Remove the tie rod.


Remove pitman arm.


Install a new pitman arm.


Install the shock.


Remove the stock stabilizer.


Install track bar bracket and crush sleeve.


Install hardware.


Move the bracket required amount and rotate the tie rod a sufficient amount.


Install stabilizer.


Install track bar.


Repeat work on the rear sway bar.


Install the brake line bracket.


Reinstall brake line.


Repeat work on rear shocks.


Repeat work on rear coil springs.


Adapt track bar.


Install sway bar links.


Install bump stop spacers.


Install rear shocks.


Attach brackets.


Tighten control arms.


Adjust the drag link to the center steering wheel.
We have provided a quick overview of the steps involved in lifting your Jeep. For a more thorough breakdown of the process, please watch the video included below.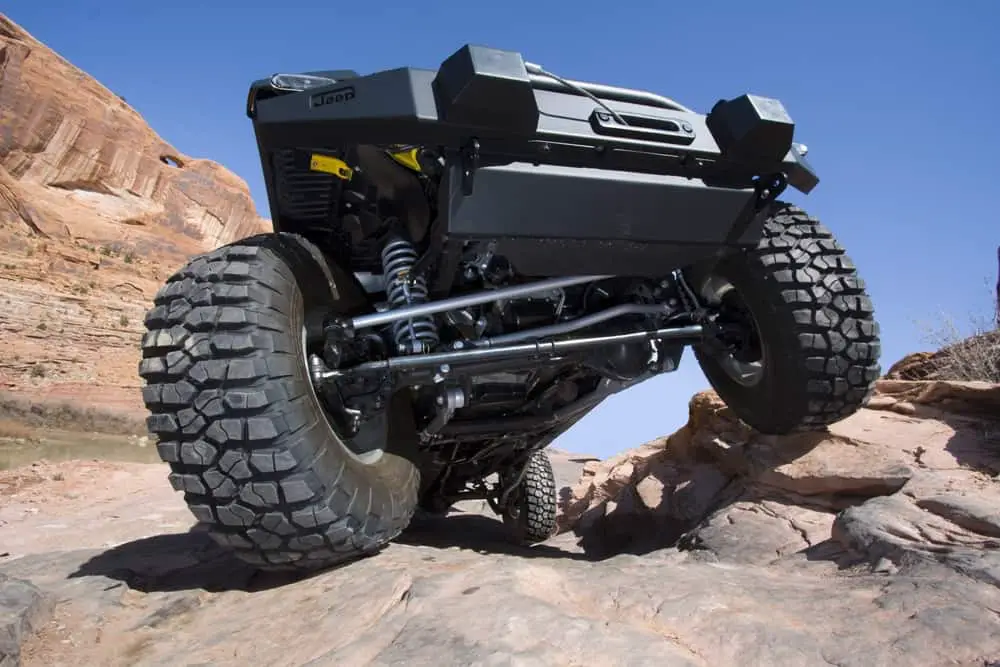 Visit this article to know more about How to Get Jeep Factory Build Sheet.
Conclusion 
There are a lot of great lift kits out there. The right one for you depends largely on the job at hand. In this case, we were looking specifically at highway driving. 
Quick Summary – Best Jeep Lift Kits For Highway Driving
Before you head out, here's a quick recap of the best Jeep lift kits for highway driving:
TeraFlex 1155200
Rough Country 635 Lift Kit
MotoFab Full Lift Kit
People Also Ask
Of course, there is a lot more that we could say about lifting a Jeep. We barely scratched the surface in this guide. 
We also know that you're likely itching to get back out there. To make things easy, we threw together a quick FAQ.
How Much Does it Cost to Install a Lift Kit on a Jeep? 
This one is a tough question. It depends on what kit you get, how much work you're doing to the Jeep, and what you can do on your own. Some people spend just a few hundred dollars. Others spend thousands. For a simple lift with no modifications, you should be able to get the parts and install them for $300 to $1000. 
Does Lifting a Jeep Affect Gas Mileage?
More than the lift itself, the tire size will impact gas mileage. Large tires will mean you spend considerably more on gas. You also need to consider how you will be driving post-lift. 
How Much Does a Lift Kit Cost for a Jeep? 
Lift kits can range anywhere from $150-$800. Most kits will run somewhere from $180-$500. Then, you need to factor in installation work. If you install the kit yourself, it is generally a lot cheaper. 
How Much Should I Lift My Jeep?
The level of lift depends upon personal preference, vehicle usage, and capability. If you want 35-inch tires and off-roading capabilities, you will have to raise your considerably. In contrast, if you only want to add a winch to the front of your Jeep, you will need a minor lift.
What is the Difference Between a Suspension Lift and a Body Lift?
Suspension lifts and body lifts are the two most common types of lift kits. A body lift raises the body of the vehicle itself with spacers. A suspension lift raises the actual suspension of the Jeep. Normally, a body lift kit retains handling okay, but does not improve the suspension, whereas a suspension lift reduces handling but improves the suspension directly.
Who Worked on This?
---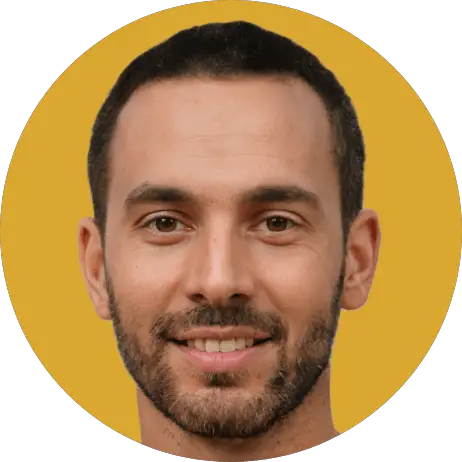 Brian
Editor
A master of organization, Brian helps keep everything running smoothly for Your Jeep Guide.
No Jeep yet but we're working on that!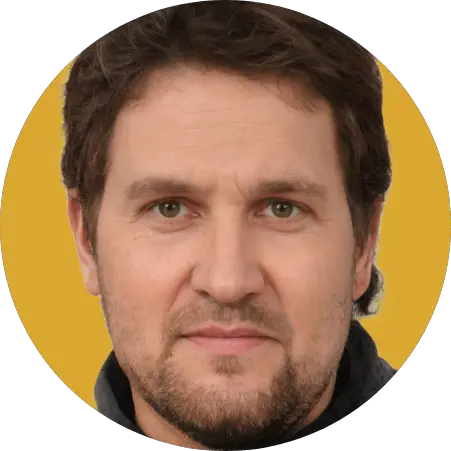 Cory
Writer
Cory loves his XJ and frequently thrashes it through the hills. He's constantly fixing something.

"What fenders?"
Check Us Out!