Few models garner a more rabid following than the Jeep Wrangler and the Toyota Tacoma.
No matter which one you choose to run up the trail, you'll be treated to a machine that feels right at home in the dirt and makes even the most amateur of off-road junkies look like experts.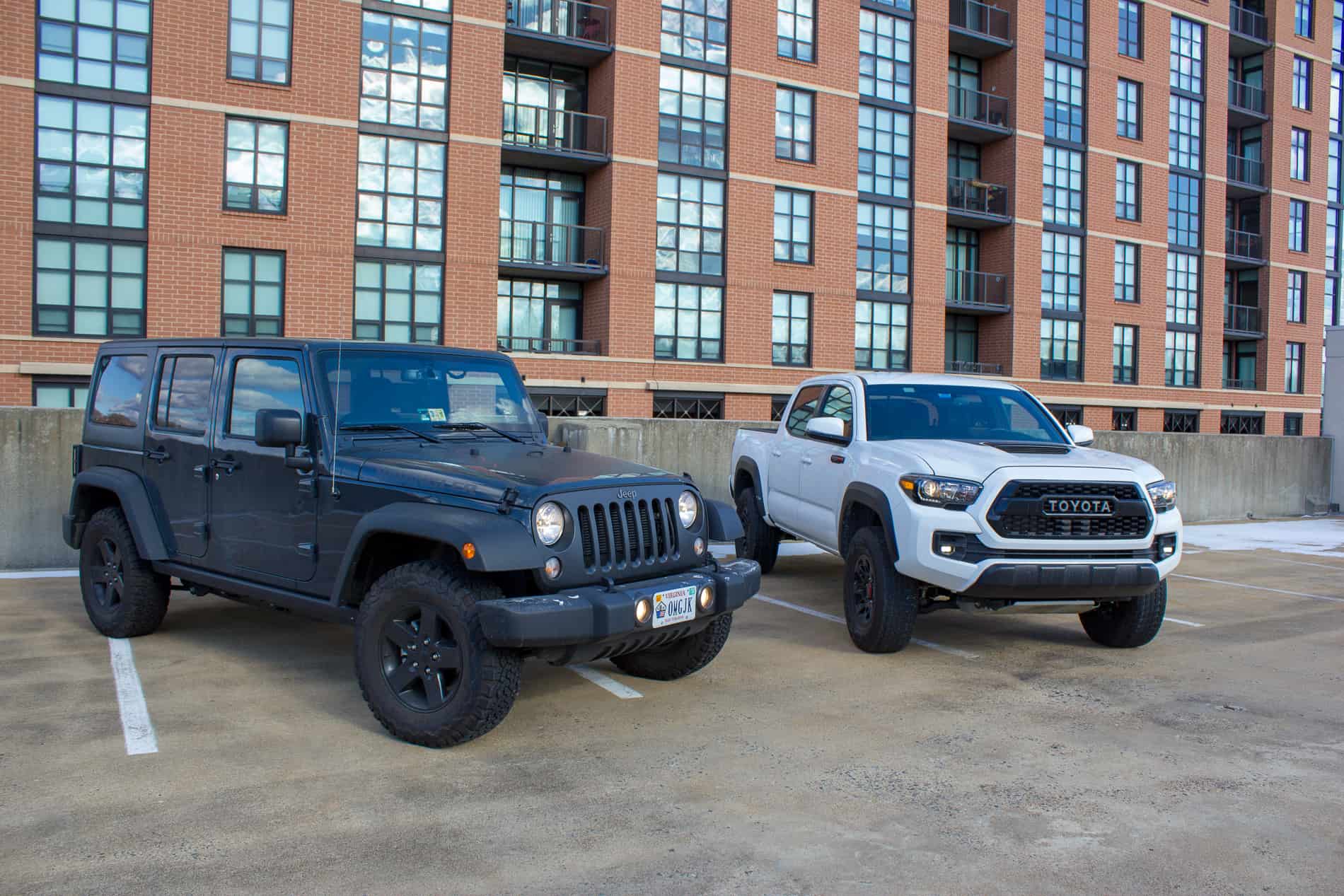 From electronic trickery to classic, functional design; the 2021 Jeep Wrangler and Toyota Tacoma complete their duties with a similar level of purpose but go about their tasks in very different ways.  
With dozens of trims and options to choose from between these two titans, you may be feeling a bit overwhelmed, but don't worry! We'll break it all down so you can decide which of these incredible machines is best for you. 
Jeep Wrangler vs Toyota Tacoma
If you're looking for a traditionally styled, wickedly capable off-roader that has a surprisingly commodious interior, advanced technology, a dizzying array of engines, and the ability to go topless; the 2021 Jeep Wrangler is for you.
If you're looking for an off-road monster that also happens to be a capable truck and has a reputation for both reliability, as well as stellar resale value; the 2021 Toyota Tacoma could be your ride.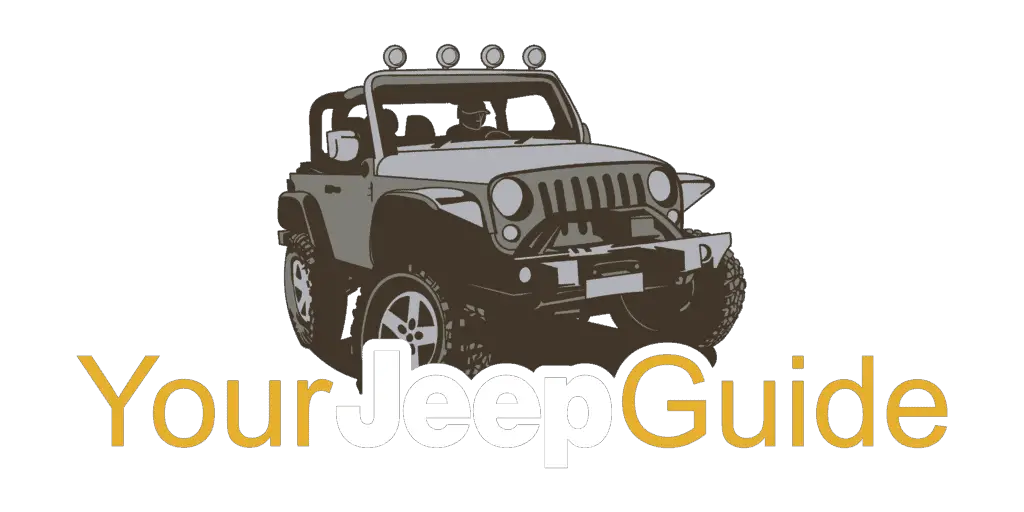 Jeep Wrangler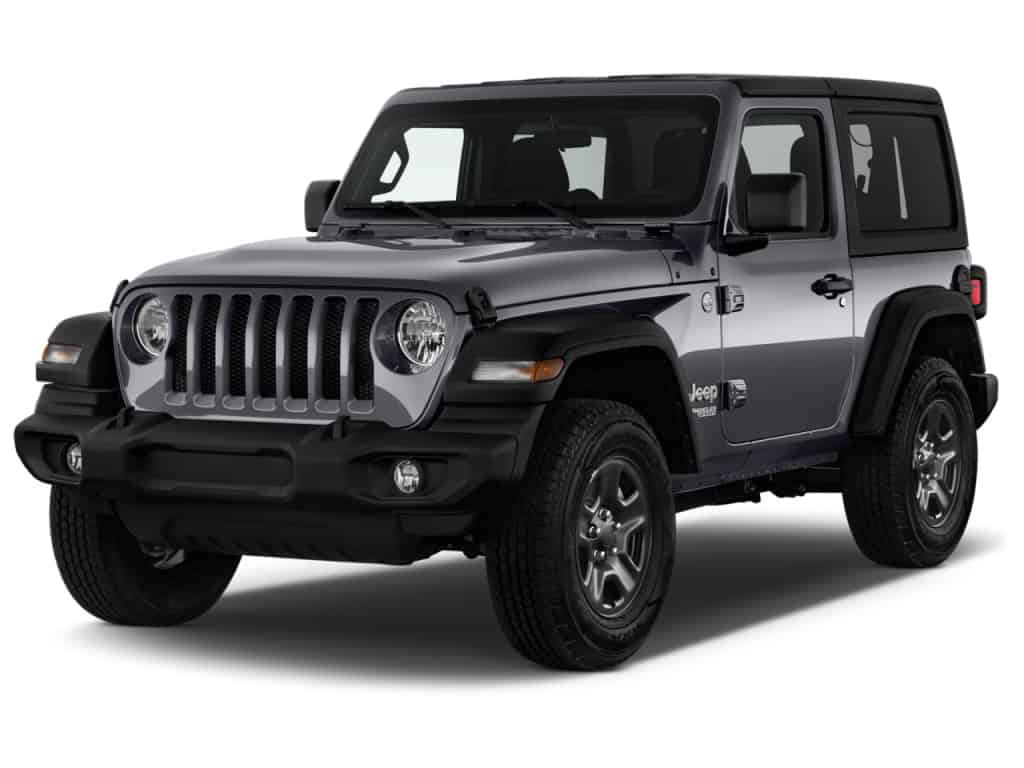 Toyota Tacoma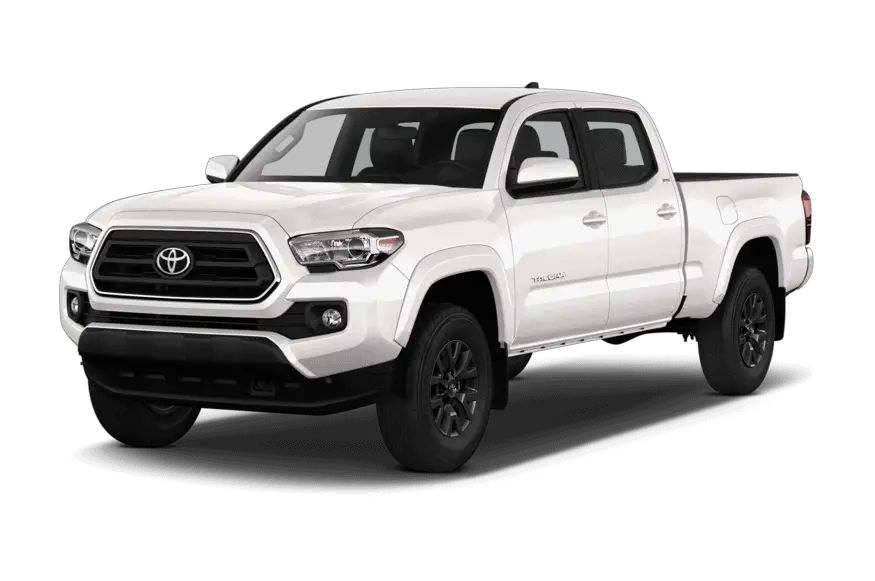 Pros
Jeep Wrangler
Huge off-road capability
Classic good looks
Techy, roomy cabin
Powerful selection of engine choices
Topless, doorless, fun
Toyota Tacoma
Obviously – A pickup bed!
Still capable off-road
Higher payload & towing ratings
Well earned reputation for reliability
High resale value
Rugged, tough, good looks
Cons
Jeep Wrangler
Less reliable than the Tacoma
Can get expensive, and quickly
Low payload & tow ratings
Toyota Tacoma
Engine/transmission combo is slow to respond and runs out of steam easily
Somewhat cramped and dated cabin
Can get expensive quickly in upper trims
Less off-road capability than a Wrangler
Best For
Jeep Wrangler
The driver who wants a supremely capable, top shedding, classic 4 wheeler but doesn't want to give up modern technology or cabin comfort.
Toyota Tacoma
The driver who wants a sharp-looking, legendarily reliable compact truck that can tow, haul and keep up with nearly any other vehicle off-road.
The 2021 Jeep Wrangler 
For 2021, the Wrangler story is basically the same today as it was when this vehicle was introduced way back in 1986! (Arguably, even earlier than that)
At its core, the Wrangler is an unbelievably capable off-roader and that will never change. The classic box styling with large windows and short front/rear overhangs is designed for a purpose and that purpose is to hit the dirt hard.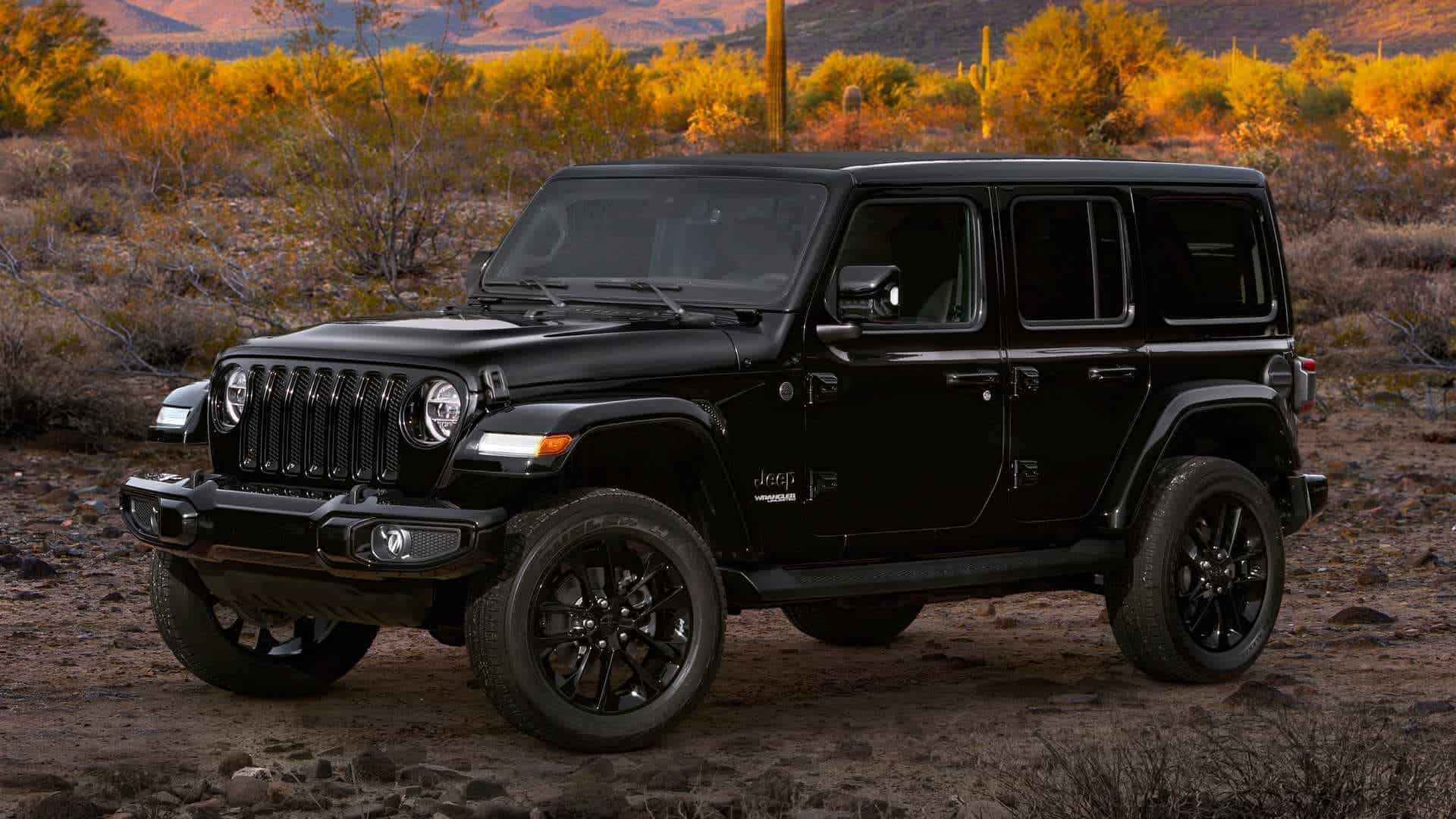 Modern Wranglers benefit from a huge selection of modern, punchy engine options and an interior that in some trims, looks downright luxurious. 
Rather than shy away from features like removable doors, folding windshields, and removable tops; Jeep made accomplishing these tasks even easier as new generations came to market. There's really nothing like the Wrangler on the market and people love them!
The 2021 Toyota Tacoma 
At one point, the Tacoma was simply known as the "Toyota Truck" and that fact actually explains quite a bit about what makes this vehicle so unique in today's market. At its core, the Tacoma has and always will be an incredibly reliable, incredibly capable truck that stays away from the ever-growing trend of larger and larger trucks. This is the king of small trucks and it's been that way for nearly 30 years!
Modern Tacoma's have adopted the rugged styling of Toyota's truck / SUV line and have upped their levels of technology and comfort while still retaining a simple design.
Compared to the Wrangler's dizzying array of engine options, the Taco (as it's affectionately known) keeps it simple with only 2 options, a 4 cylinder and a 6 cylinder powerplant. Toyota packs in off-road capability into every trim but the TRD models are incredibly impressive. Plus, it's a truck! This means it can haul payload, and tow your toys with relative ease. 
Relevant Characteristics Between Jeep Wrangler and Toyota Tacoma
While these vehicles are both incredibly capable off-road, their missions and how they go about achieving these missions are completely different from each other. From the powertrain to the transmissions, these two vehicles could not be more different under their sculped skin. 
Jeep Wrangler vs. Toyota Tacoma
Compare by tapping or clicking below!

Engine(s)
Jeep Wrangler
3.6L V-6 w / 285 HP & 260 LB.FT of Torque
3.0L Diesel V-6 w / 260 HP & 480 LB. FT. of Torque
2.0L I4 Turbo w / 270 HP & 290 LB. FT. of Torque 
Hybrid 2.0L I4 w / 375 HP & 470 LB. FT. of Torque
Toyota Tacoma
3.5L V-6 w/ 278 HP & 265 LB. FT of Torque
2.7L I4 w/159 HP and 180 LB FT. of Torque
4WD System(s)
Jeep Wrangler
Full Time or Part-Time (Selectable) 4WD
Toyota Tacoma
Part-Time (Selectable) 4WD
Safety Ratings
Jeep Wrangler
NHTSA Front Collison: 4 Star
NHTSA Side Colliso: 4 Star
Toyota Tacoma
NHTSA Front Collison: 4 Star
NHTSA Side Colliso: 4 Star
MSRP Range
Jeep Wrangler
$28,295 to $49,995
Toyota Tacoma
$26,150 to $44,075
Head-to-Head Comparison
If you only take a glance at those specs, you may think you have it all figured out. Much like appearances, however, the beauty of what makes these vehicles goes way deeper than specifications and numbers! 
Jeep Wrangler and Toyota Tacoma Differences
Right off the bat, we need to cover the elephant in the room: powertrains. 
Yes, the Jeep Wrangler crushes the Tacoma when it comes time to not only the availability of different powertrains but overall powertrain performance. Even the "base" Pentastar V6 in the Wrangler outmuscles the optional 3.5L V-6 in the Toyota, especially when paired with the ZF sourced 8-speed automatic transmission.
Toyota has a long-standing reputation for reliability and their powertrain design considerations often evolve at a glacial pace to ensure this reliability is maintained. This means, at times, their powertrain performance skews more towards reliability and less towards all-out punchiness. 
The cabin on the Wrangler is also considerably larger (Unlimited) than the Tacoma but the Taco earns some ground back by being, well, a truck! Whether it's hauling all your camping gear out to the site or picking up your new couch; there's no replacement in the Wrangler lineup for the versatility of a truck.
Then again, being able to remove the roof and doors on a Wrangler also has no equal in Tacoma's lineup!
At the end of the day, these are two entirely different animals and only really share their potential audience with each other. 
Jeep Wrangler and Toyota Tacoma Similarities
First off, both of these vehicles have some serious fanfare that surrounds them. Whether you're a Jeep guy or a Tacoma guy, a mutual admiration for these two incredibly unique vehicles exists. Each vehicle is ruggedly designed to head up the toughest trails while carrying you and 4 of your friends along for the ride. Neither the Wrangler nor the Tacoma is truly at home on paved roads, although both actually make fine daily drivers for those willing to make some sacrifices. 
Each model offers a selection of budget-friendly and hardcore off-road models that package in the usual selection of 4WD systems, trick suspension, and electronic trickery to get the job done. You just know how to put a Jeep Wrangler in four-wheel drive, and it will allow power to be distributed evenly to all four wheels, providing better handling in challenging terrain and weather conditions.
Crucially for fans of either one of these models, a massive aftermarket exists for both and allows owners to completely customize their vehicle for their own specific purposes. 
There's a reason you see both of these models, no matter what the year, at off-road courses and events all over the country! 
Who Should Buy a Jeep Wrangler?
Beyond the instantly recognizable, classic styling of the Jeep Wrangler, there's many reasons why it could be the better vehicle choice for you: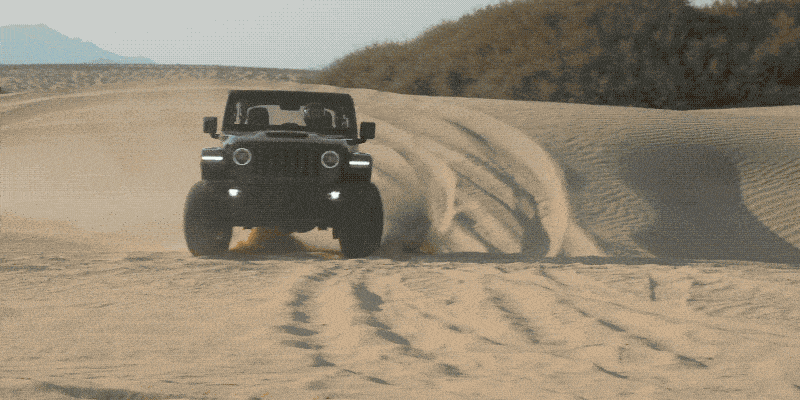 You don't need the additional towing and payload capacity of a pickup truck and/or carrying passengers is more of a priority.

You want to build the ultimate off-road capable vehicle for your specific application with parts from the aftermarket.

You demand more powertrain options, better performance, and low fuel consumption by just pressing the Jeep Eco Mode button.

You want the only 4 door convertible currently for sale in the United States! 
Sure, there are some absolute compromises when considering a Wrangler over a standard SUV but there isn't another vehicle on sale today that allows owners to pop the roof off, head up their favorite trail with ease, and still offer a driving experience that belongs in this century. 
Who Should Buy a Toyota Tacoma?
No matter which way you cut it, the Toyota Tacoma is a legend for a reason and a very good alternative to the Wrangler. This small truck has a huge heart and a well-earned reputation for being a nearly unkillable entity but there are lots of other reasons why the Tacoma could be a great choice for you: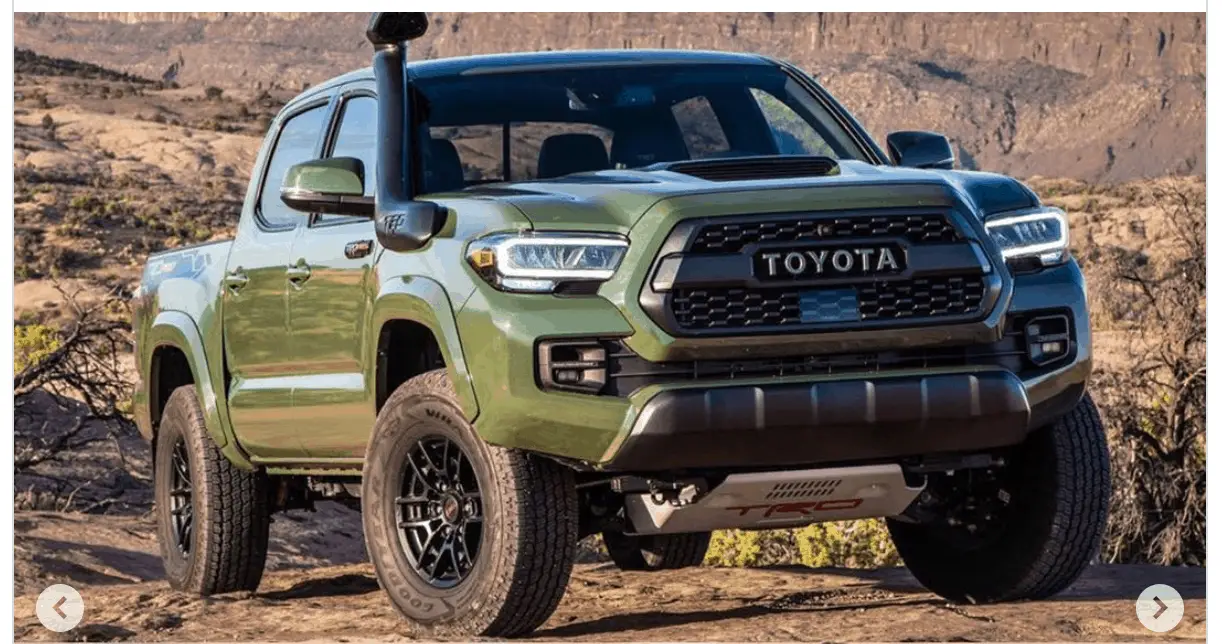 You want a vehicle that has among the highest retained values of any vehicle sold in America; period.

You want a vehicle that will serve you well for hundreds of thousands of miles and many years of trouble-free operation.

You need a vehicle that can haul gear, gravel, and whatever else you want to toss in the bed.

You need a vehicle that can tow up to 6800 pounds, which is enough to tow boats and other toys.
When it comes time for small trucks, Tacoma is a benchmark for a reason. It packages in stunning reliability and resale value along with a vehicle that looks awesome and is supremely capable of everything from running up a trail to towing a trailer. 
What About the Ford Bronco?
If you pay attention to the automotive industry at all, you're no doubt aware of the reintroduction of the Ford Bronco. This time, however, it's not just a single Bronco that's coming back to life, it's an entire family! 
There are 2 Bronco's hitting the streets: The Bronco Sport and the Standard (Full-Size) Bronco. The Bronco Sport is a compact SUV that competes with a litany of other entries out there on the market but distinguishes itself by being legitimately capable off the beaten path, despite being built on a uni-body (car-based) platform.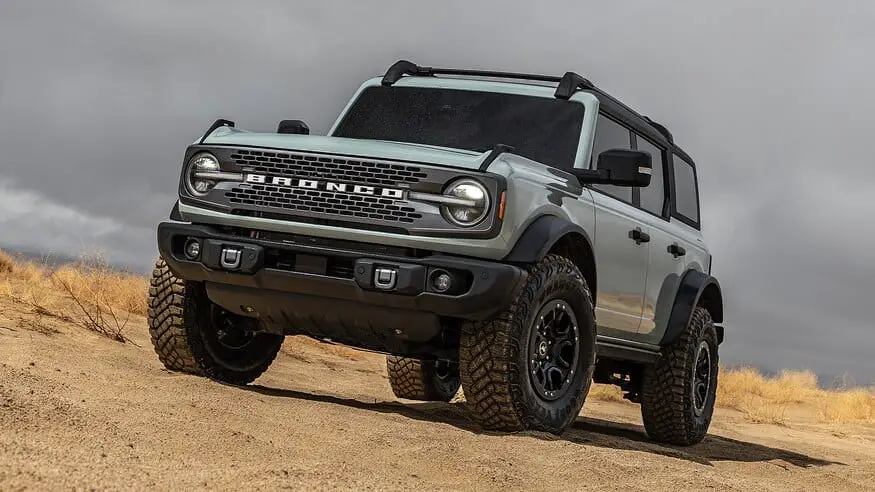 The standard Bronco is where the majority of the buzz resides and for good reason. Ford has brought back the iconic styling of 1st and 2nd Gen Broncos and mixed them with a package that is looking like it's going to be a serious competitor to the Jeep Wrangler. 
To start, the main challenge will be the lack of aftermarket support but we don't see that being an issue for long. Ecoboost turbocharged engines, advanced off-road electronics, and good old-fashioned off-road hardware could mean a new challenger for King of the Trail. 
We're all eagerly awaiting this new vehicle and will be sure to give a full update once it hits the road!
Bottom Line
No matter which way you look at it, the Toyota Tacoma and Jeep Wrangler are awesome vehicles but carry a very different mission statement. F
or those looking for the ultimate off-road capable vehicle that also doubles as a top-off, fun machine and happens to be pretty darn comfortable; the Wrangler is a great choice.
For those looking at a long-term purchase with legendary reliability standards and require the cargo and towing capabilities of a truck – look no further than the Toyota Tacoma. 
Both will do wonders off-road but purchasing a vehicle like this is likely way more than just going down the trail. These are lifestyle vehicles and depending on your lifestyle, they're both an awesome choice. 
People Also Ask
Just in case we didn't answer all your questions above, here are a few more common questions: 
Are Jeep Wranglers Reliable?
While the Jeep is uniquely suited for a variety of lifestyles, it is not generally known for its reliability. For 2021, J.D. Power predicts reliability to be less than stellar at 2/5 points.
Are Toyota Tacomas Good Trucks?
There's no doubt about it, the Tacoma is a good truck. It possesses all the good graces of a hard-working vehicle and has the stellar reliability to back it up. All around, for a small truck, you don't get much better. 
Who Worked on This?
---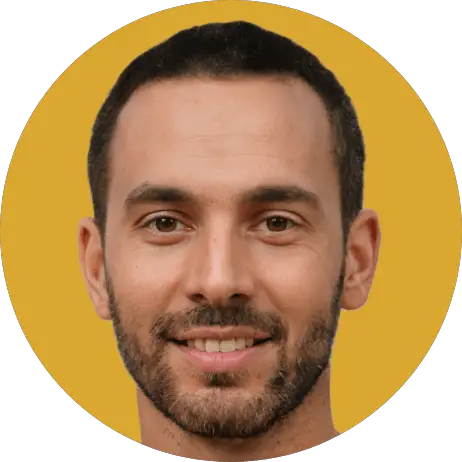 Brian
Editor
A master of organization, Brian helps keep everything running smoothly for Your Jeep Guide.
No Jeep yet but we're working on that!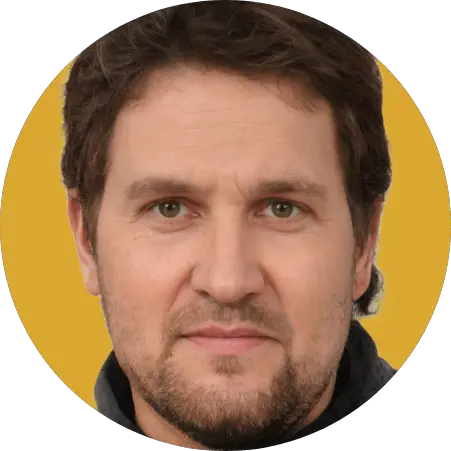 Cory
Writer
Cory loves his XJ and frequently thrashes it through the hills. He's constantly fixing something.

"What fenders?"
Check Us Out!