Jeeps are synonymous with adventure. If you own a Jeep vehicle, there's a good chance at one point or another you will want to take advantage of that.
Adventure lurks around every corner when you own any Jeep model, and it doesn't always mean hitting the road less traveled. Maybe your adventure includes a camper, or an ATV, or a personal watercraft. If this is the case, you're going to want to tow with your Jeep. Whatever you may want to tow, we've got you covered.
What Types of Vehicles Can You Tow With a Jeep?
All Jeeps are capable of towing, but not all jeeps are created equal when doing so. Towing capacity varies greatly depending on the model of Jeep you are driving. On the lower end of the scale, a Jeep Patriot can tow 1000lbs, while Jeeps like the Gladiator can tow close to 7700lbs at the higher end.
Personal Watercraft (Jet Ski or similar)
The average weight of a single Jet Ski is around 725lbs. Add to that the weight of a single Jet-Ski aluminum trailer (average 195lbs), and you are just shy of 1000lbs, an acceptable weight for any Jeep. Of course, towing two or more Jet Ski's might start to push the boundaries of anything besides a Gladiator.
ATVs
With all the different options out there, the weight of an ATV will vary considerably. Because of this, the weight of the trailer needed to haul one will also vary. On average, a single ATV on a trailer can weigh between 1000lbs and 2000lbs. Towing weight like this is possible with smaller Jeeps like a JL or even a Compass.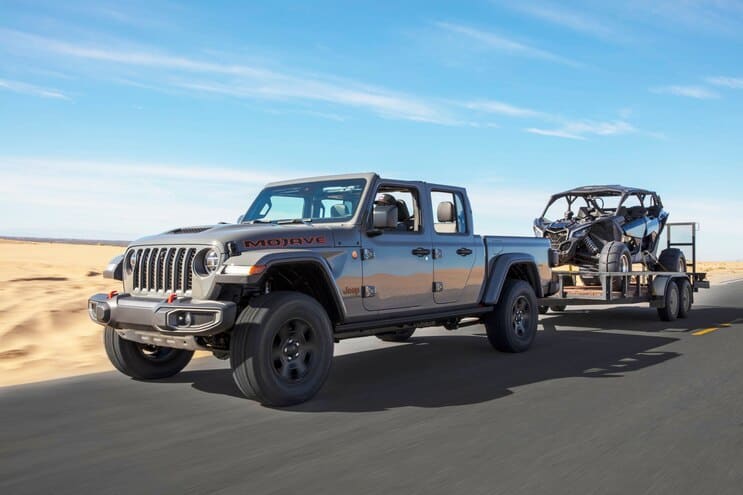 Larger Vehicles Like Boats, Small Campers, and Similar
Some Jeeps can tow these heavier vehicles. For boats, leave the yachts and sailboats to the diesel trucks, but rest assured that a Cherokee with a 7200lb towing capacity can easily handle your average ski or fishing boat, camper, or trailers.
Jeep Towing Capacity Chart
No matter what you plan on towing, it's always good to know exactly what your Jeep can handle. The last thing you want is to buy that new boat or ATV only to find out that you can't safely do it. The following chart lets you easily determine what your Jeep is capable of.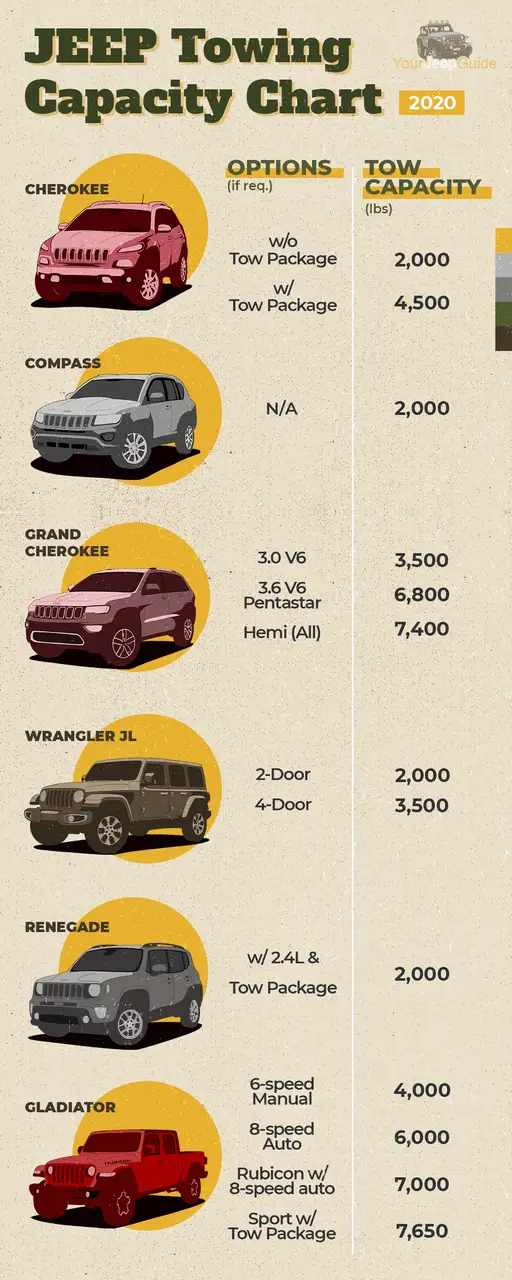 How to Hook Up a Trailer To a Jeep
New to towing? Not a problem. People that tow all the time can make hooking up the trailer and hitting the road look easy, and when you're used to it, it will probably come as second nature, but for those that aren't quite used to it, there are a few things to keep in mind.
First, you're going to want to make sure that your Jeep and your trailer are both ready to be hooked up. 


If you're using a hitch clamp lock, remove it and open the hitch clamp and insert the hitch into the receiver portion of the Jeep. 


Secure it in place with the pin provided or a separate locking pin. Now, you're ready to back your Jeep up to the trailer. 


While your Jeep may come with a backup camera, we still recommend you do this step with the help of someone outside of the vehicle. An extra set of eyes will help make sure that you are in line with the trailer's tongue and that the tongue is high enough to clear the ball on the Jeep. 


Once the ball is lined up with the tongue of the trailer, you can lower the jack so the tongue weight falls into place and then clamp it with the hitch clamp. The safety chains of the trailer are then crossed over each other once and attached to the Jeep. 


At this point, you can plug the trailer lights into the harness on the Jeep. Having that second person comes in handy again as they can help you check and make sure all the trailer lights are working. 


You are now ready to hit the road, but before you do, it is a good idea to double-check all of the connections to make sure they are secure, and you didn't miss anything. The link below offers an in-depth tutorial on hooking up a trailer. Be sure to check it out.
Conclusion 
Just because you need to tow something, doesn't mean you need a truck. Your Jeep can be a perfectly capable means to hauling your toys, or your camper. By following the chart we've provided, you can be sure that your Jeep will get you well on your way to your next adventure, even if that adventure is more than hitting the trail.
People Also Ask
We often get many questions when it comes to towing with a Jeep. Here are just a few that are commonly asked.
What Do You Need To Be Able To Tow Behind Your Jeep?
Not all Jeeps are going to come from the dealership ready to tow. Whether you choose to have a hitch installed the dealership, or you are putting on an aftermarket one, you are going to need:

• Trailer Hitch receiver
• Ball Mount with pin and clip
• Hitch Ball
• Wire Harness
Which Jeeps Can Tow a Fifth Wheel?
A fifth wheel is a hitch that is mounted in the bed of a pick-up truck. The only possible option in modern Jeeps to have a bed-mounted fifth wheel is the new Gladiators.

Fifth wheels are larger trailers that typically weigh 7000lbs on the light end to 12,000lbs on the heavy side. While it technically would be possible to tow a small fifth wheel with the most powerful Gladiator (maximum towing capacity of 7650lbs) with some modifications, it is not recommended because of the Gladiator's short bed.

Typical fifth-wheel trailers require an eight-foot bed to provide it with the turning space it needs. The Gladiator's bed is only five feet long, meaning you are running a high risk of damaging the cab of the truck.
Who Worked on This?
---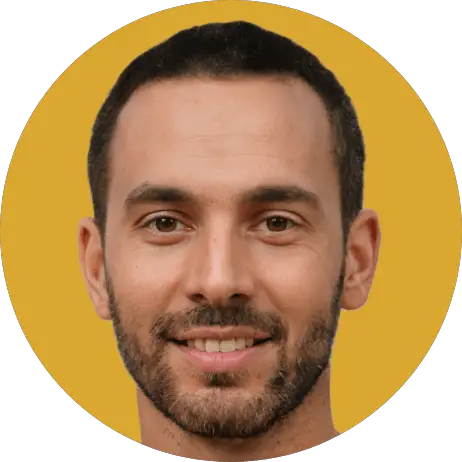 Brian
Editor
A master of organization, Brian helps keep everything running smoothly for Your Jeep Guide.
No Jeep yet but we're working on that!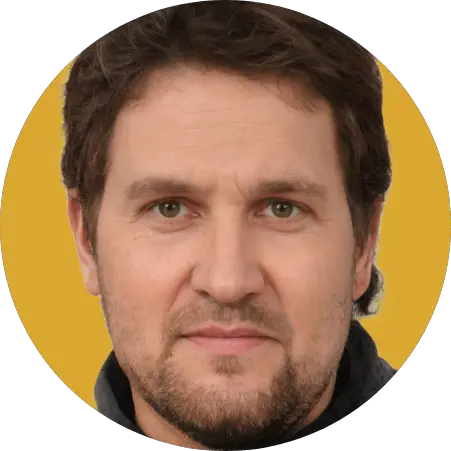 Cory
Writer
Cory loves his XJ and frequently thrashes it through the hills. He's constantly fixing something.

"What fenders?"
Check Us Out!