While most of us love the Jeep Wrangler, even hardcore Jeep lovers barely know the differences between the seemingly endless series of jeep models and trims. You may think you know all about the Jeep Wrangler, but you may be missing out on some information that could be crucial if you choose to pick one up either used or new. 
The Jeep Wrangler does feature many vehicle models to suit different customers and preferences. If you're confused and not familiar with the different Jeep wrangler models, then you are lucky because we're going to break down everything you need to know. 
We've outlined the stand-out differences that help distinguish the different types of Jeep Wranglers on offer today. Each has its distinct set of modifications and upgrades to fit the exact desires of each customer's needs. 
From rock crawling to urban commuting– there's a Jeep Wrangler model for everyone!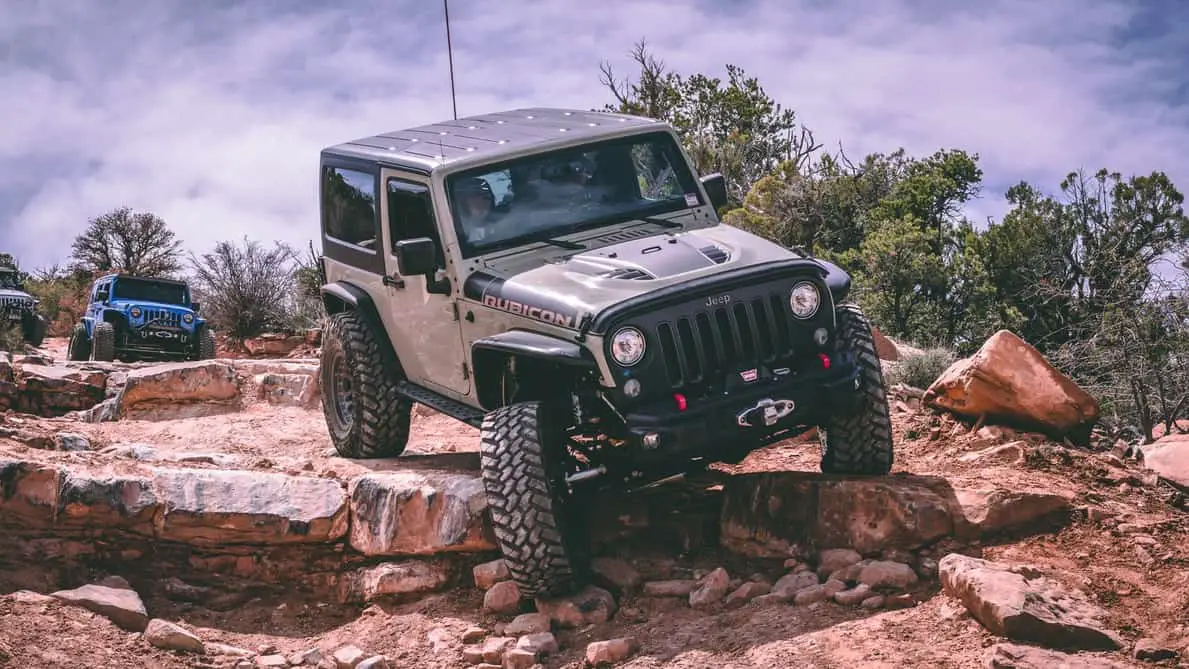 Jeep Wrangler Models Explained
As already mentioned, each Jeep Wrangler model has a distinct purpose and specific features for the buyer. However, each model shares several key features regardless of what trim or what budget you're looking at. 
For starters, all Wranglers come equipped with the standard 3.6L V6 engine and of course, 4-wheel drive. Now, there are a few different types of 4WD systems available across the Wrangler lineup, but the basics are there. In addition, there are several engine options available beyond the standard Pentastar 3.6L. More on that later. A six-speed manual transmission and eight-speed automatic transmission are also shared across all jeep wrangler trims.
Apart from these similar aspects, there are different customizations for each of the Jeep Wrangler models. On The production line, Jeep puts out three main types of Wranglers: the Sport, Sahara, and Rubicon.
Each of these vehicles has a unique purpose and buyer – so let's get into the nitty-gritty on each of these unique models.
1. The Jeep Wrangler Sport
The Jeep Wrangler Sport is the classic flagship model for this category of vehicle. As the pioneer, the Sport maintains the original Jeep design and is the best platform for creating your own custom rig. 
It has a bare-bone model that makes it the more expensive model of all the three main models. Also, it comes equipped with 16-inch steel wheels, a 3.45 axle gear ratio, and a standard duty suspension. A Third generation Dana® solid front and rear axle and Command-Trac 4WD system further up the off road quotient of the Jeep Wrangler Sport.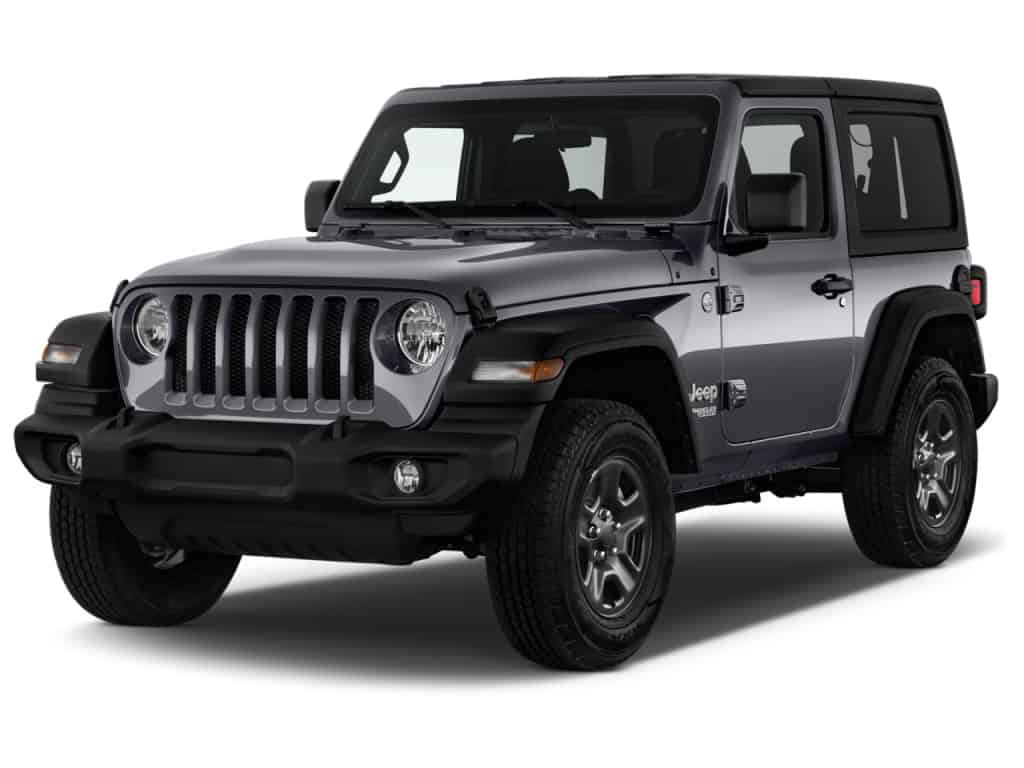 On the exterior, the Jeep Wrangler Sport has a Sunrider Soft Top and fender flares to enhance its rugged looks. If you want, you can upgrade the soft top to a hardtop.
You will further find that this model is still a creature of comfort, although it lacks power windows, door lock, and other common features. There is a standard touchscreen stereo plus an A/C unit in case it gets hot. On the flip side, the Jeep Wrangler also adjusted the Sport model to produce the Sport S, which is a little more feature-laden. 
There are side steps available, standard Jeep wrangler air conditioning, a leather-wrapped steering wheel, and bucket seats. The Sport S also opted to have multiple airbags, power door locks, heated seats, and mirrors to improve comfort. 
While all these features make the Sport S comfy, you might want to consider that they also add its price.
Pros & Cons for the Jeep Wrangler Sport
While the Sport is the bare-bones Jeep Wrangler, it is still a capable off-road vehicle and one of the best you can buy in this price range. In addition, there are several powertrain options like a turbo four-cylinder, a V6, and a turbo diesel. Lastly, it is among a select few that can still be equipped with a manual transmission, although that option is limited to the gasoline-powered V6. 
As for the downsides, the only complaints are the spartan options. While it may not be an issue for some, the Wrangler Sport comes with steel wheels, manual crank windows and locks, and no A/C. However, if you step up to the Sport S, they are included as standard fare.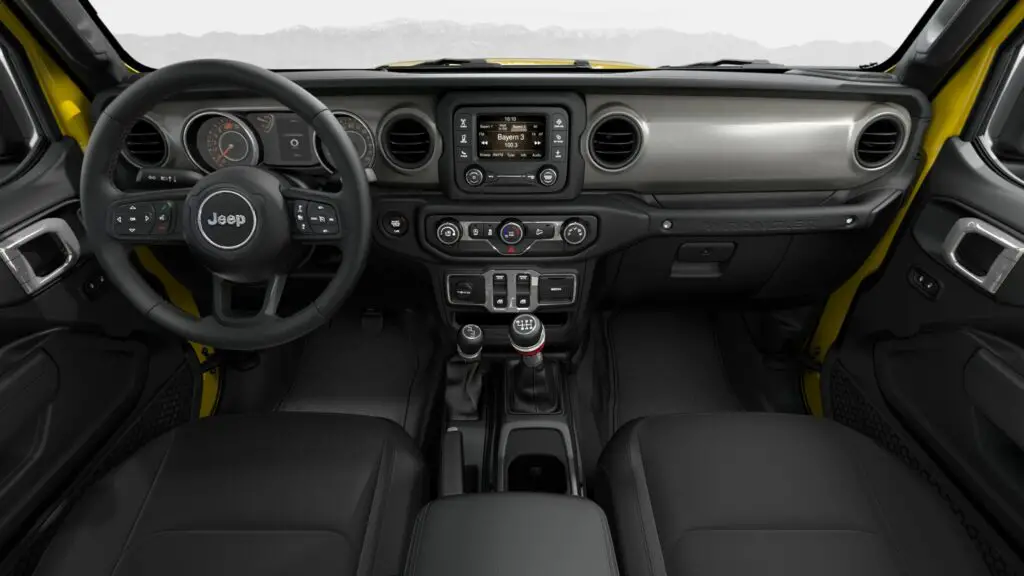 What Is the Jeep Wrangler Sport Best For?
The Jeep Wrangler Sport is best for anyone who needs a capable 4×4 and has a limited budget. Even though it comes up short on options, at $32,000, few in this price range can match its off-road performance. It can go just about anywhere and costs $10,000 less than a Rubicon. 
Sometimes, there is nothing wrong with the base model, and it is the best option at times. This is an excellent 4×4 in standard trim, and extras can always be added later since we know that stock is never good enough for Jeep owners. If you wrap your Jeep, then the cost to wrap a Jeep Wrangler would be around $1300–$5000, while a chrome finish can cost between $6000–$10,000.
Best Modifications for the Jeep Wrangler Sport?
Since the Jeep Wrangler Sport is an entry-level model, factory options are limited. For starters (especially if you plan on venturing off-road), you might want to consider swapping out the all-season tires for some more capable all-terrain rubber. Likewise, you can add a set of alloy wheels which opens up additional tire sizes as well. 
If you are serious about off-roading, lift kits, better shocks, step rails, and exterior lighting are probably going to be on your upgrade list. In addition, you may want to consider a soft-top and some recovery gear.
2. The Jeep Wrangler Sahara
A significant difference with the Jeep Wrangler Sahara is that it reads luxury, which can not be said for other models in this list. An overview of the features would reveal that it falls between the Rubicon and the Wrangler Sport but its mission is more urban crawler than rock crawler. 
The Sahara model is a Jeep Wrangler made in tradition but still maintains a modern outlook. Its power-sliding Sky One-Touch soft top is a unique highlight that provides a panoramic canvas roof.
Part of the moon-roof also has removable side panels to ensure you get that extra luxury feel. The Jeep brand also sought to make the Sahara exclusive with its Selec-Trac full-time four wheel drive system, which is fully automatic vs. manually selectable in other trims.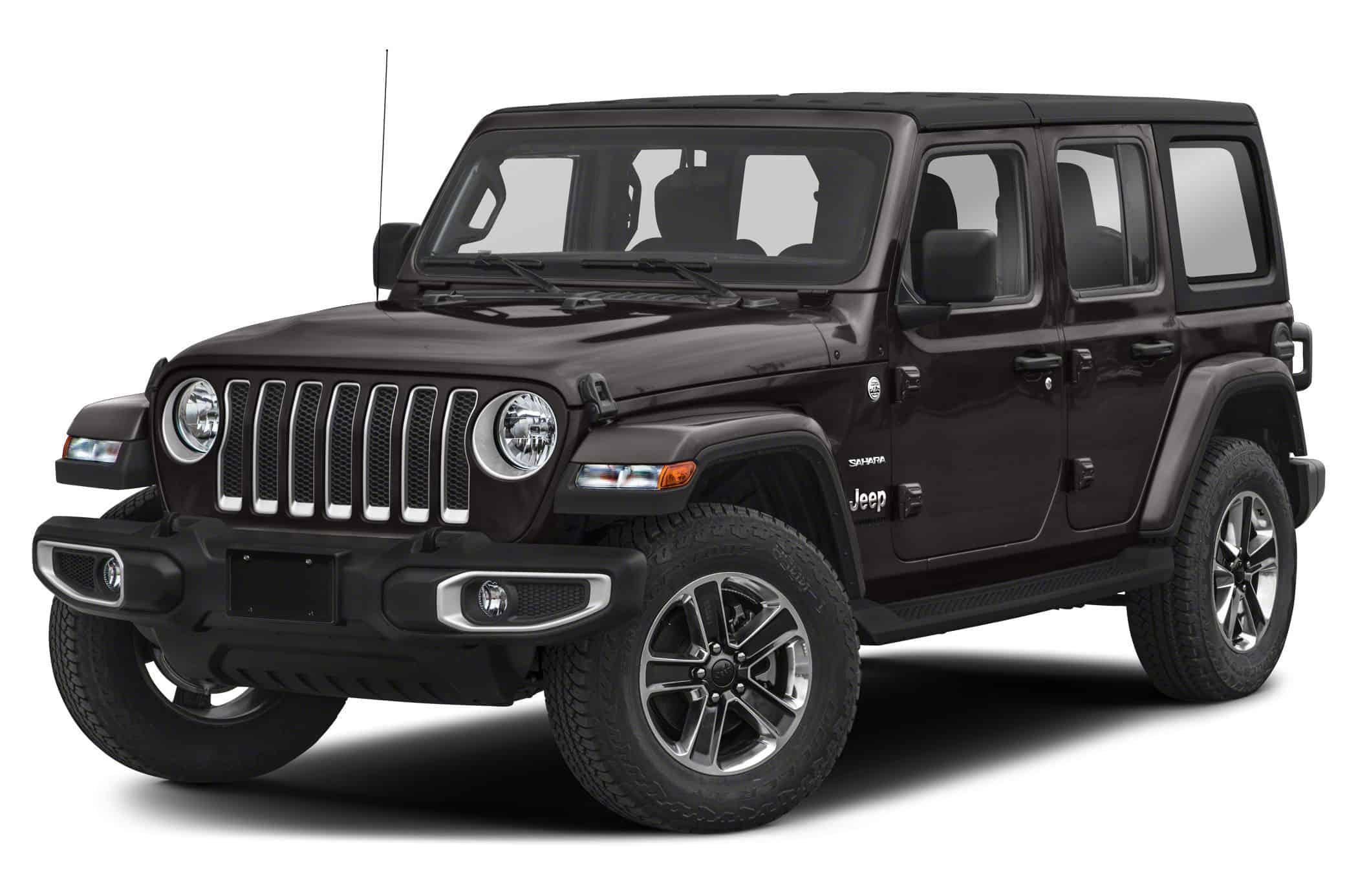 Drivers with this model can set the Sahara to an automatic mode, and the vehicle would navigate the rest. Apart from the unique 4WD system, the Sahara model sports 18-inch aluminum wheels and body-colored fender flares to give it an aggressive aesthetic.
LED fog lights, automatic temperature control, deep-tint sunscreen windows, and automatic led headlights also make up part of the enhancements of the Sahara.
For the interior look, Jeep put in place a stereo system which couples with the Alpine speakers and an amplifier for infotainment. Leather seats are also standard and lend a real luxury feel to this rugged machine. It also features a high-quality air filter that helps to improve the air quality inside the cabin by filtering out pollutants and allergens.
With better road manners and a nicer interior – the Sahara is perfect for suburban adventure.
Pros & Cons for the Jeep Wrangler Sahara
The Wrangler Sahara is the "civilized Jeep" and comes with more standard creature comforts like dual-zone climate control and a larger infotainment system. In addition, it can be optioned with heated seats, premium audio, and additional driver's safety technology that makes the daily drive more bearable. However, it is still up to the task of handling some rugged terrain.
On the other hand, the Jeep Wrangler Sahara can get pricey. Starting at just under $40,000, it costs $7,000 more than the Sport, and when adding options, it can easily top $45,000. Lastly, it is only available in a four-door model, which may be a disappointment for some.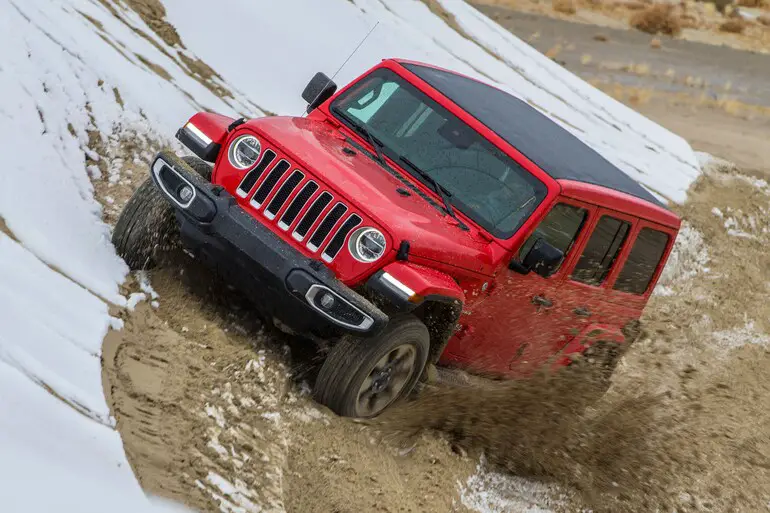 What Is the Jeep Wrangler Sahara Best For?
The Jeep Wrangler Sahara is ideal for anyone who spends most of their time on paved surfaces but still wants a capable off-roader. Things like heated seats, a better infotainment system, and premium audio are nice additions to a street-driven vehicle. Not to mention, it comes with more standard features and available options than the Wrangler Sport. 
Don't let the civility of the Wrangler Sahara fool you. This is an excellent Jeep that can go places where many SUVs can only dream of. 
Best Modifications for the Jeep Wrangler Sahara?
Like the Sport, the Jeep Wrangler Sahara comes with all-season tires that are great for street driving but less than ideal for anything less than paved surfaces. Unless you plan on venturing off-road often, they will be more than adequate and provide a smooth and quiet ride. 
With that said, a good set of A/T tires should be at the top of your list for off-road use, and maybe a lift kit and better shocks. As the Wrangler Sahara appeals to outdoor types, you may want to consider adding roof racks, step rails, and a hitch for hauling around some extra gear.
3.  The Wrangler Rubicon
The real differences with the Rubicon are the features that enable it to tackle any terrain. 
Unlike the rest of the Wranglers, the Rubicon has a Rock-Trac 4WD system, Tru-Lock front, and rear locking differentials which is some serious hardcore off-road-ready kit. Plus, with 4.10 gears, heavy-duty rear and front axles, and a performance suspension, the Rubicon beats its siblings when it comes to off-roading experience.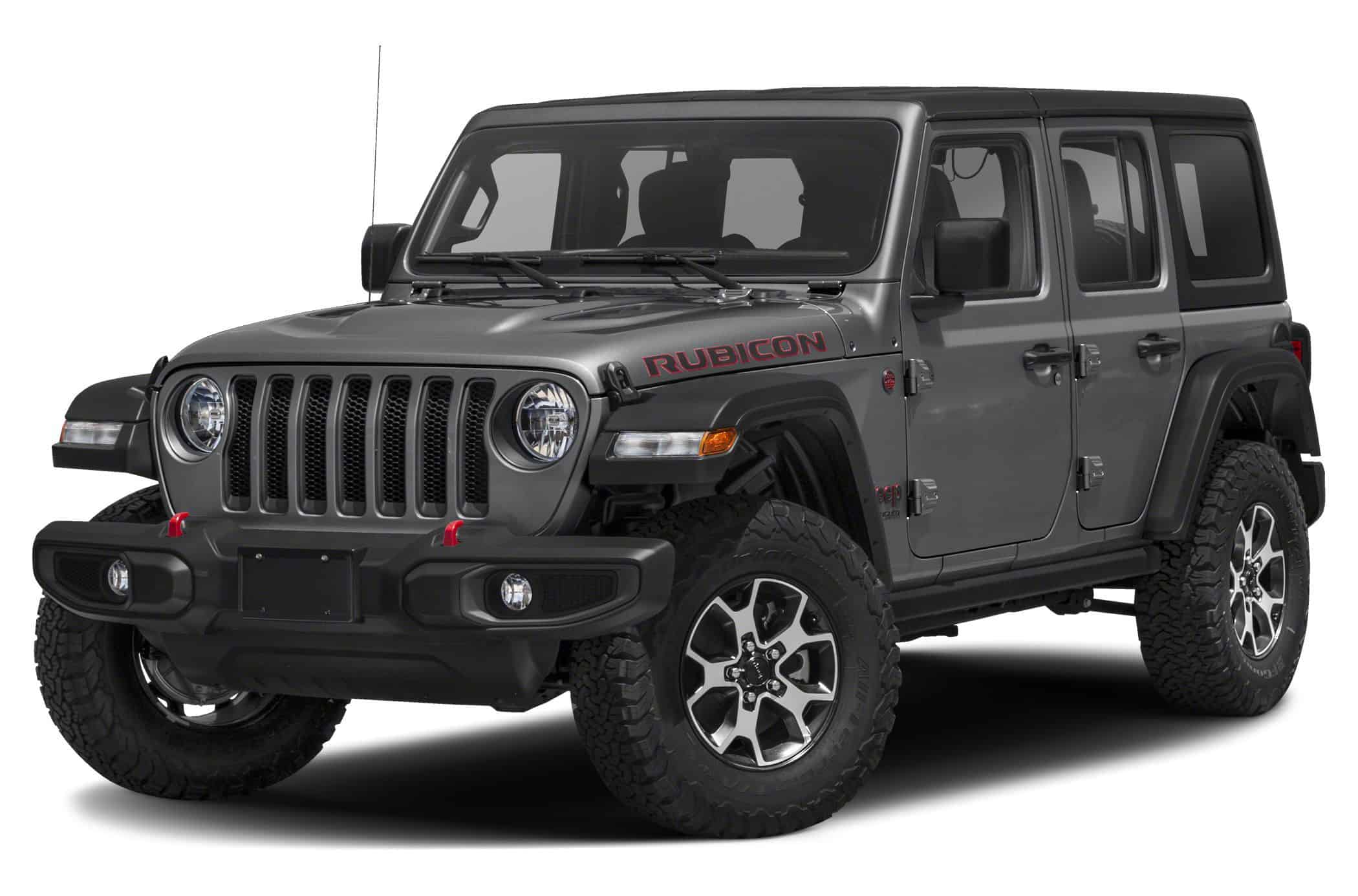 To add to this experience, the Rubicon also features 17-inch wheels with beefy 33-inch tires. Such tire dimensions ensure it conquers outdoor adventuring with ease, right off the factory floor. For most drivers, they'll never even push the Rubicon to its limit (which is quite high). 
For comfort, the Rubicon has heated PU leather bucket seats as an option and as standard, the Wrangler comes with satellite radio, Android connectivity, and Apple CarPlay technology. You even get automatic climate control!
Pros & Cons for the Jeep Wrangler Rubicon
The Wrangler Rubicon is the most capable Jeep you can buy. Thanks to its beefier tires, Rock-Trac 4WD system, and an upgraded suspension, there are few places this burly Jeep cannot go. Not to mention, it is one of the most customizable Wrangler models with plenty of available interior, exterior, and performance upgrades. 
On the other hand, the Wrangler Rubicon does not have the best street manners. The all-terrain tires hum on the highway, and it has a harsher ride than the Sahara. In addition, starting at just under $45,000, it is expensive, and a well-equipped Rubicon can top $60,000.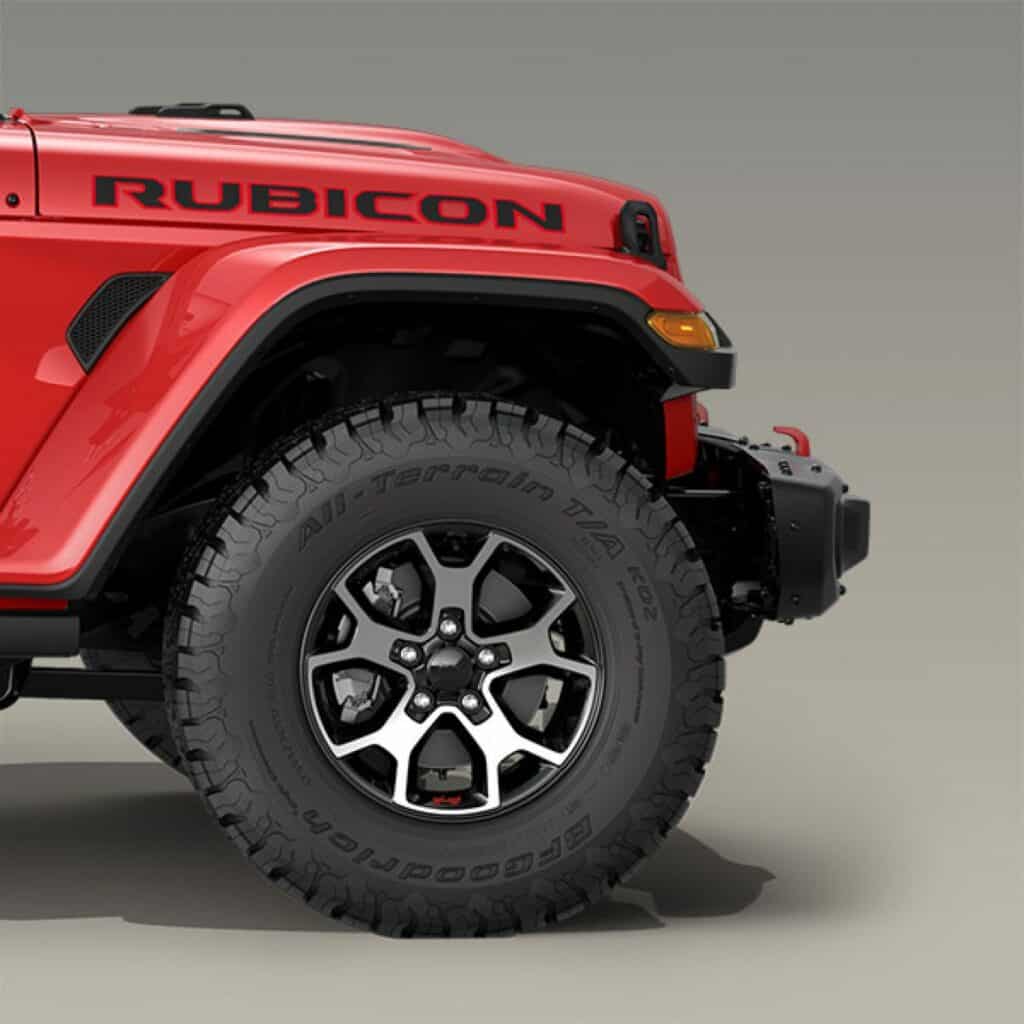 What is the Jeep Wrangler Rubicon Best For?
If you want a beast that can tackle just about any terrain right off the dealer lot, look no further than the Jeep Wrangler Rubicon. This is one of the most capable off-road machines you can buy, and it is the standard that other 4×4's are measured by.
Sure, it is pricey, although you get what you pay for. In addition, it can be equipped with options galore, including a fuel-efficient turbo diesel that gets up 26 mpg's on the highway.
Suffice to say, off-road capability and available options are what set the Jeep Wrangler Rubicon apart from the rest. When you take into consideration the Jeep's strength and shift wrangler into 4wd, you have a commanding utility vehicle that won't be stopped by anything.
Best Modifications for the Jeep Wrangler Rubicon?
Even in stock trim, the Jeep Wrangler Rubicon can tame the most challenging terrain. However, as we know, good is not good enough for many Jeep owners, although the Rubicon can take on anything short of rock crawling and hardcore off-road racing. If you prefer the latter (and can manage the $76,000 premium), the Rubicon 392 takes it to the next level with a 470-horsepower, 392 cubic inch powerplant, and it can sprint from 0-60 in 4.5 seconds. 
With that said, there is not much that the Rubicon needs short of a winch, as this Jeep has it all.
Limited Editions
In addition to the three main Wrangler models, Jeep also produces limited or special edition Wranglers for special occasions.
There are also special editions made with special modifications and it seems like Jeep has a new version of their Wrangler on a nearly monthly basis!
Some of them include models like the Freedom Edition: whose highlights include leather-trimmed seats with accent stitching and unique exterior designs.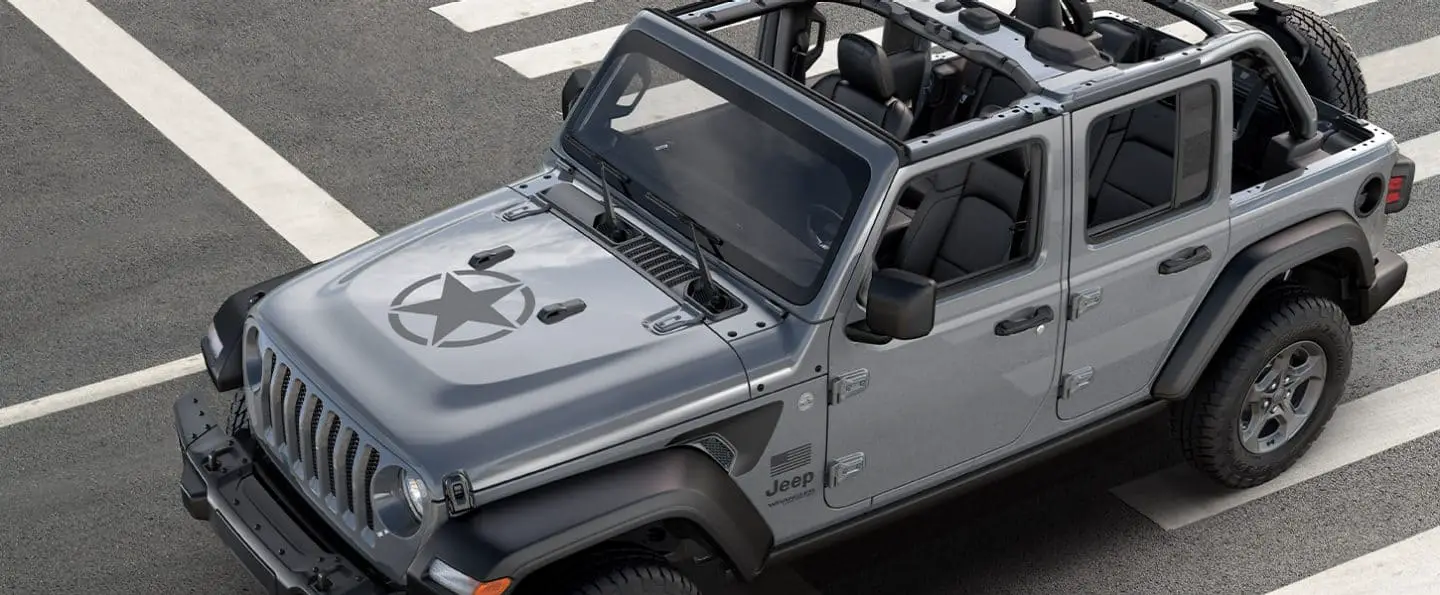 The Uconnect Bluetooth Voice Command and leather-wrapped steering wheel also make up the instantly distinguishable Willys Wheeler: A special make Wrangler that provides more technology features in the interior department Mopar slush mats, rock rails, and a washout interior with drain are of the standard features present. A Bluetooth audio system, a subscription to SiriusXM radio, and an infotainment center provide extra convenience.
The Wrangler Altitude comes with a body-color removable hardtop and unique 18-inch wheels with alloy spokes. A Mopar fuel fill door, polished wheel rings, and interior black and red theme seal the unique model look.
The choices are nearly endless!
Check out this article on the best jeep antennas by Cory.
Conclusion
Well, did you expect that? The biggest shocker is finding out there a ton of Jeep Wrangler models, and each year still sees a new make built by the brand.
While it may be hard to keep account of each year, be sure to understand what the main Wrangler models entail. So, next time you admire a Jeep Wrangler and imagine yourself behind the wheel, you'll know exactly what you're shooting for.
Who Worked on This?
---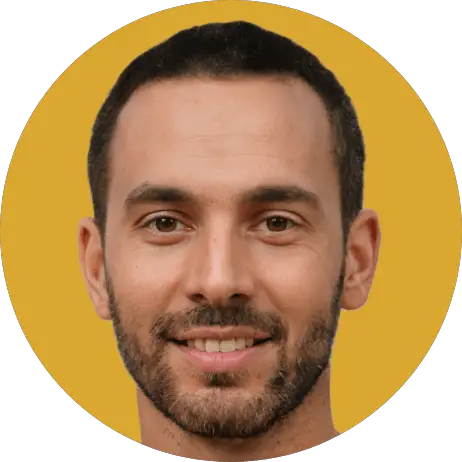 Brian
Editor
A master of organization, Brian helps keep everything running smoothly for Your Jeep Guide.
No Jeep yet but we're working on that!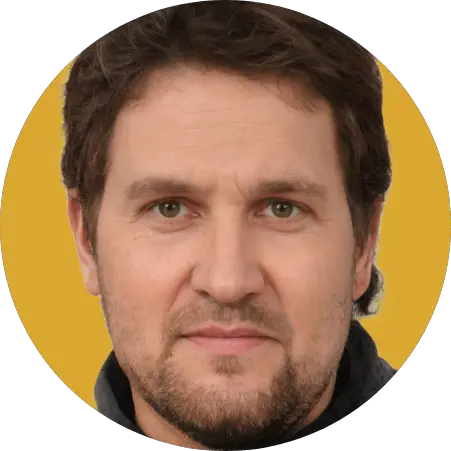 Cory
Writer
Cory loves his XJ and frequently thrashes it through the hills. He's constantly fixing something.

"What fenders?"
Check Us Out!