Also known as shocks, shock absorbers are a vital part of your Jeep Grand Cherokee, keeping the tires in contact with the road, and allowing optimum steering and handling.
In most cases, shocks last about five years or 50,000 miles, at which point, they need to be replaced. If you're reaching that amount of time and mileage on your Grand Cherokee, it's time to start thinking about a new pair to keep your ride as smooth as the day you drove it off the lot. 
Here's a handy guide for everything you need to know about shock absorbers.
Comparison of the Best Shock Absorbers for Jeep Grand Cherokee
IMAGE
PRODUCT

Our Top Pick

Fits WJ Grand Cherokees with 0-3" Lift
Weight: 25 pounds
Type: Twin-tube

View Latest Price →

Best Budget Option

Full Front & Rear Shock Set
Weight: 30 pounds
Type: Twin-tube

View Latest Price →

Can be used in rough weather
Weight: 35 pounds
Type: Monotube

View Latest Price →

Brushed 6061 Aluminum Body
Weight: 23 pounds
Type: Twin-tube

View Latest Price →
Aspects to Consider Before Buying Shock Absorbers
Before you plop down some serious changes for shock absorbers, you should understand the various aspects of these parts that can shape your budget or driving style. The good news is that aftermarket shocks now come in an array of options to suit your needs. Nevertheless, the sheer number of options can seem staggering. So to ensure you get the best pair of shock absorbers, make sure to consider all of the following factors.
Monotube or Twin-Tube Shock Absorbers: That is the Question
Unless you have a super high-end trim like the Trackhawk, a.k.a. the most powerful SUV ever, your Grand Cherokee came with twin-tube shocks. And while they're typically cheaper than monotube shock absorbers, they provide a great mix of ride comfort and handling. This makes them ideal for the commuter or daily driver that doesn't want to feel the bumps and potholes they'll inevitably encounter on a regular basis.
In addition, twin-tube shock absorbers can take a beating without breaking more than their monotube counterparts. If you want to occasionally off-road in your Grand Cherokee, a twin-tube should do the trick while also offering premium comfort while you're on pavement.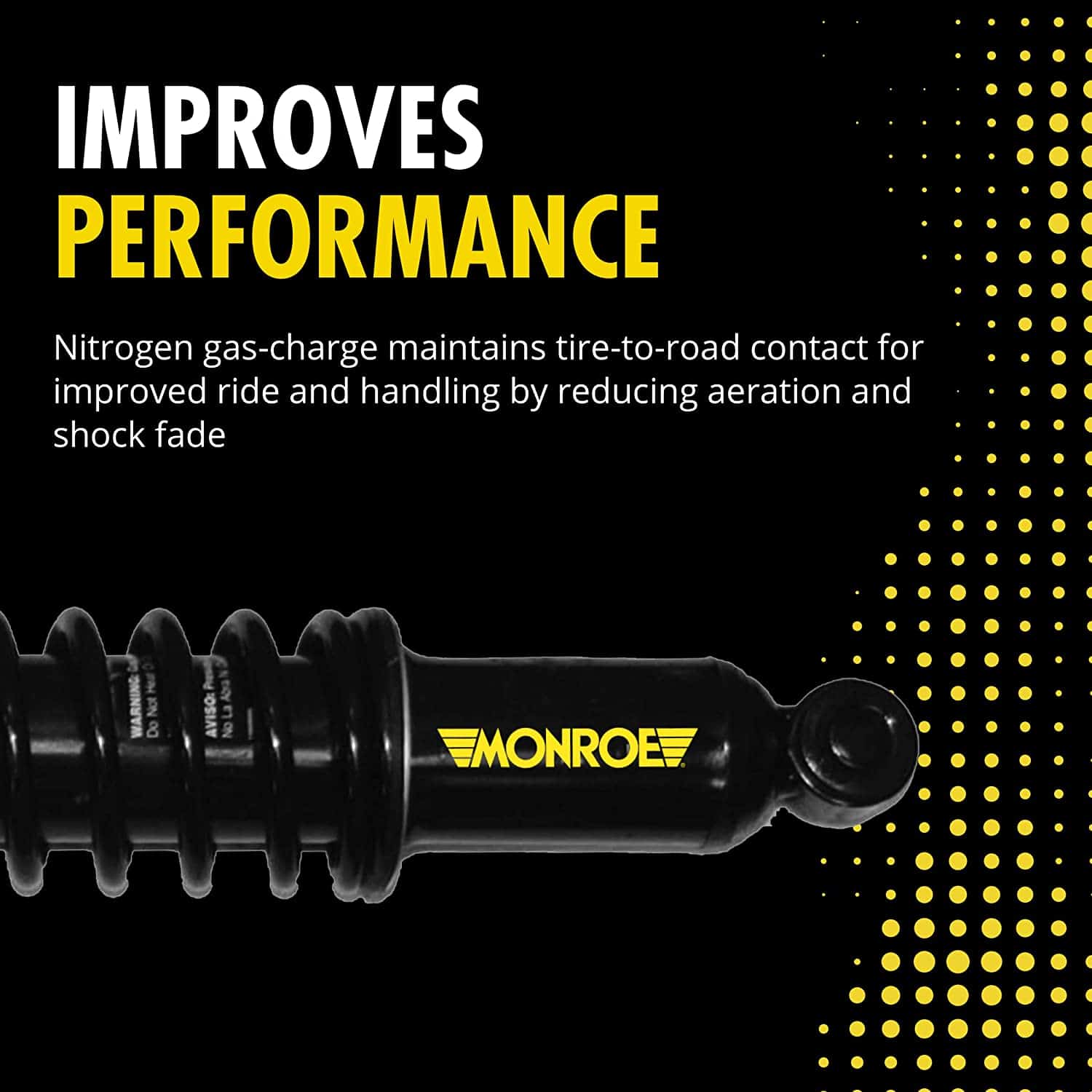 If you want a shock that's a bit firmer or you have to tackle gravel or dirt roads with regularity, a set of monotube shock absorbers will suit you nicely.
For the sake of comparison, Jeeps like the Rubicon come with monotube shocks because they're better at dissipating heat and can reduce the amount of shock fade. In your Grand Cherokee, you probably aren't tearing up the terrain as you would in a Wrangler, but the need to reduce shock fade still exists.
With monotube shock absorbers, you won't have to worry about shock fade as much as you would with twin-tube shocks. This means that you're always in control, no matter how much stress you're putting on your Grand Cherokee at any given time.
Although these are the two most popular types of shocks, you might also consider high-performance shocks if it suits you. In particular, remote reservoir shocks offer a significant upgrade. Not only do they last longer, but they provide a more balanced drive behind the wheel, giving you the best of both worlds.
How You Drive
Everyday drivers and errand-runners should find that twin-tube shocks are the way to go. Not only are they cheaper than monotube shocks, but they still offer a smooth ride in comparison.
That said, if you take your Grand Cherokee off-road regularly or you've upgraded to larger tires, you might want to consider a monotube shock. These shocks offer more stability and firmness than twin-tube shocks, giving you better handling and less bumpiness, even off the pavement.
Compatibility With Lift Kits
Although the Jeep Grand Cherokee isn't the recipient of a lift kit nearly as much as its siblings, the Wrangler and the Cherokee, some people opt to put one on the vehicle purely for aesthetics. A vast majority of these kits range from 1 to 3 inches. So if you lifted your Grand Cherokee for looks or possibly to fit larger tires, you need to also purchase longer shocks.
To make this process quick and painless, all you need to do is research the shock that's currently used with your lift kit and determine its minimum and maximum lengths. Once you have this information, you'll know the exact size of the shocks you need for your lifted Grand Cherokee.
At a Glance: Our Top Picks for Shock Absorbers For Jeep Grand Cherokee
Review of the Best Shock Absorbers for Jeep Grand Cherokee
Like most other aftermarket parts, shock absorbers come in a seemingly endless amount of brands, varieties, and prices to fit your needs and driving style. This is where buying a set of shock absorbers can get confusing.
To aid you on your quest for this essential component of your Grand Cherokee, here are reviews of some of the top-rated options on the market today.
RANCHO RS5000
Weight: 25 pounds
Type: Twin-tube
Construction Material: Steel
Works With a Leveling Kit: Yes
We may earn commission from purchases made from our links, at no additional cost to you
Review
Gas pressurization of 150 PSI is the selling point of Rancho RS5000 gas shock absorbers. With this minimization or the air-to-oil blend, you won't have to worry about shock fade that other twin-tube shock absorbers often have. As a result, your Grand Cherokee is sure to have a smoother ride.
Bottom Line
With a trusted name like Rancho, you know you're getting a set of high-quality shock absorbers that will feel every bit as good, if not better, than your stock shocks. And with an easy installation process and a 90-day ride guarantee, you'll feel comfortable when you pop these shock absorbers into place.
Pros
All hardware included
Limited lifetime warranty
No modifications necessary
Works with both 4WD and 2WD
Contains a weather-resistant boot to help prevent corrosion
Cons
Problems with rusting after 10,000 miles
Ride might feel too soft for certain drivers
KYB Excel-G
Weight: 30 pounds
Type: Twin-tube
Construction Material: Steel
Works With a Leveling Kit: Yes
We may earn commission from purchases made from our links, at no additional cost to you
Review
If you want a pair of twin-tube shock absorbers that will last long at a rock-bottom price, KYB Excel-G shocks are a perfect choice. Easy to install and perfect for commuting and everyday driving, these will feel just like your stock shocks. So if you love the ride of your Grand Cherokee, this might be your best value buy.
Bottom Line
Although you might feel those bumps out on the gravel or dirt roads, pavement drivers or those that aren't constantly analyzing the smoothness of their ride should find that these shocks get the job done. If you're a bit more finicky about how your Grand Cherokee rides, opt for the Bilsteins or a more durable twin-tube shock.
Pros
Easy to install
Great price point
Superb value overall
Excellent option for everyday driving
Cons
Poor longevity and durability
Some buyers say too soft for tougher terrain
Monroe 58647
Weight: 35 pounds
Type: Monotube
Construction Material: Steel
Works With a Leveling Kit: Yes
We may earn commission from purchases made from our links, at no additional cost to you
Review
Monroe is another top name in shock absorbers and with good reason. It's built for the regular tower and hauler. If you need a bit of stiffness yet the capability to move a boat, trailer, or camper, this shock is a perfect choice.
Bottom Line
The ease of towing and hauling is apparent as soon as you slap these shocks into place. However, the safety hazard of the springs rubbing against the tires is worrisome. But if properly modified, this is a great purchase and a great product overall.
Pros
Limited lifetime warranty
Works well for towing or hauling
Adds a bit of stiffness that many drivers enjoy
Nitrogen gas-charged to help reduce shock fade
Full-displaced valving that automatically adjusts to road conditions
Cons
May require modifications
Rough Country N3
Weight: 23 pounds
Type: Twin-tube
Construction Material: Steel and aluminum
Works With a Leveling Kit: Yes
We may earn commission from purchases made from our links, at no additional cost to you
Review
Rough Country has become a name synonymous with high-quality aftermarket parts, and the N3 series is no different. These top-of-the-line twin-tube shocks allow your Grand Cherokee to drive effortlessly over all types of terrain. And with only a 1 to 2 hour installation time, you'll be road-ready in no time.
Bottom Line
With a handsome price and solid design, Rough Country N3 shock absorbers are a solid selection for commuters or weekend warriors on the off-road.
Pros
Nitrogen-charged
Three-year warranty
Installs in less than 2 hours
Rubber bushings to reduce vibrations
Blends smooth off-road and highway driving
Cons
Doesn't come with directions
May be a bit soft for some aggressive drivers
Bilstein 5100 Series ('99-04) 3-4″ Lift
Weight: 35 pounds
Type: Monotube
Construction Material: Steel
Works With a Leveling Kit: Yes
We may earn commission from purchases made from our links, at no additional cost to you
Review
Bilstein 5100 Monotube Gas Shocks provide the best of both worlds: a smooth ride at a price you'll love. The key to this product's success and longevity is Bilstein's proprietary self-adjusting valves. With these at the helm, you don't have to worry about shock fade, while also enjoying up to 100,000 miles of exceptional handling.
Bottom Line
Consistency on all types of terrain or pavement is the key to success, and with Bilstein 5100 Monotube Gas Shocks, that's just what you'll get. Although you're going to pay a premium, think of it like this: a set of great shocks is far cheaper than three or four sets of lesser shock absorbers. That should be enough for you to pull the trigger.
Pros
Limited lifetime warranty
Gas-charged for maximum smoothness
Model can last for 10 years or 100,000 miles
Ideal for both light off-roading and everyday driving
Some buyers report that they don't even feel bumps or potholes
Cons
Some prefer a softer shock
Price Points of Shock Absorbers
Shock absorbers span a wide range of prices for any number of reasons. Brand loyalty/recognition, the type, and the overall quality of the shock can cause you to pay a huge premium or discount. If you have a strict budget or your wallet is impervious to sticker shock, you'll find a shock absorber that fits your financial situation.
It's important to note that just because you pay more, doesn't mean that a shock is necessarily better than another. Furthermore, an expensive twin-tube shock might perform drastically better than a cheap or mid-grade monotube shock. However, this should give you a basic idea of what you'll pay for a set of new, aftermarket, or OEM shock absorbers.
Note that these prices are per shock and not for a full set.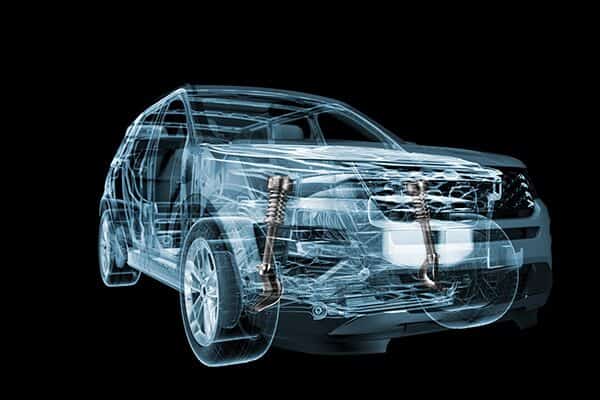 $50 or Less
For $50 or less, you can find some very basic twin-tube shocks that will easily swap with your original shocks in your Grand Cherokee. Despite the low price point, you can typically find some value in this category, especially in shocks that are closer to the higher end of the $50 spectrum. Rough Country and Skyjacker are two of the bigger names in this space, and they have the reputation to back up their product.
Rough Country was one of the first companies to make off-road shock absorbers, but they've branched out into styles for everyday drivers. You'll probably notice them by their yellow color, not to be confused with the blue and yellow of Bilstein shocks, which can add a bit of flare to your Grand Cherokee if accompanied by a 3-inch lift.
Another option is Skyjacker, which has been making quality shocks since 1974. They produce some very high-end options, but they're perhaps best-known for high-quality, affordable replacement shocks that are durable and easy to install.
Rough Country is another top brand that was a pioneer of off-road shock systems, creating their first off-road shocks in 1975. Since that time, the company has branched out into all types of suspension components, but their yellow-colored twin-tube shocks remain some of the most durable and highly regarded in the business.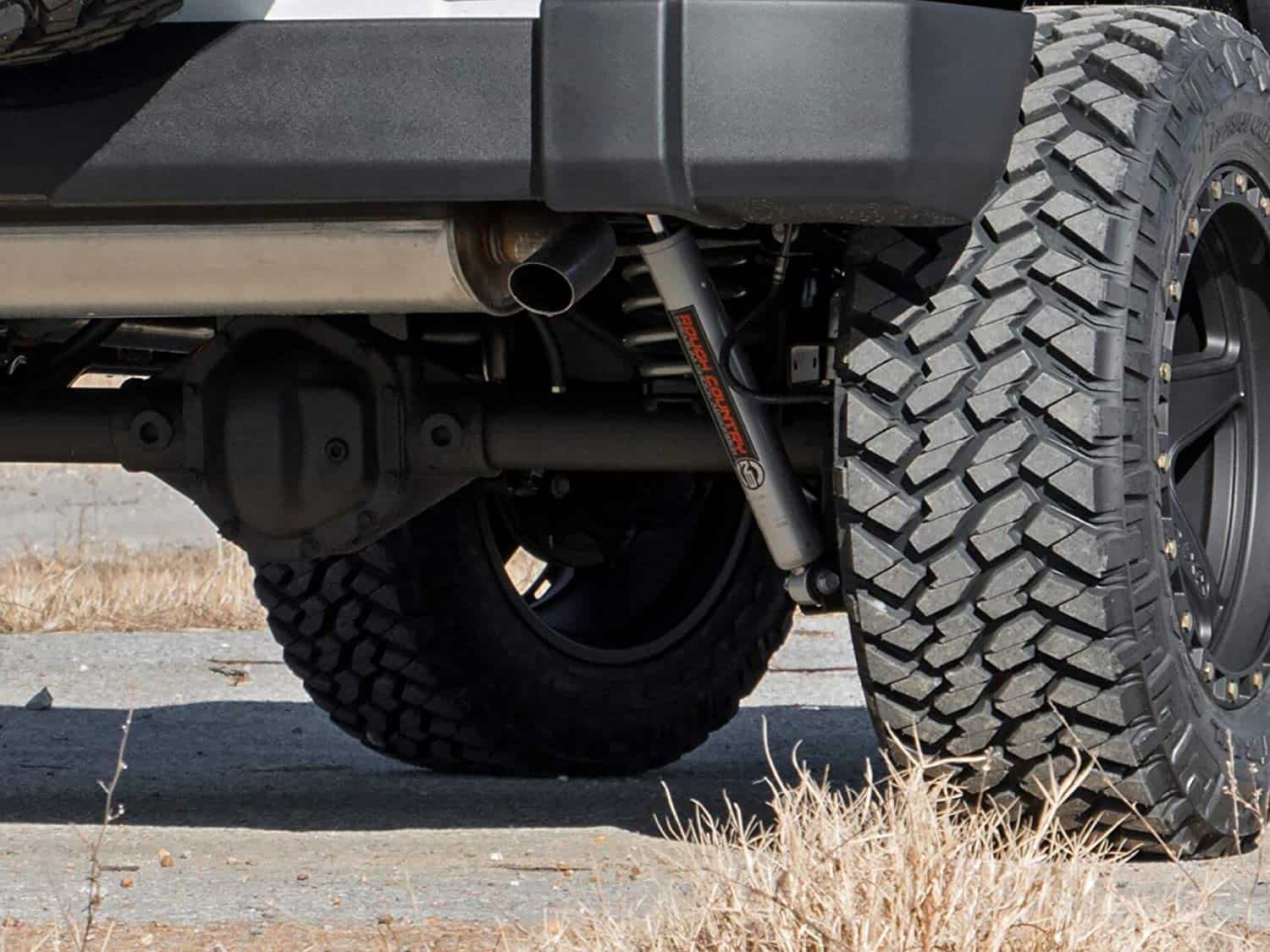 $50 to $100
Monotube shock absorbers start to appear in the $50 to $100 range, as well as better quality twin-tube shock absorbers. One of the major differences is that these shocks often feature pistons with a wider diameter to reduce shock fade, and they may also feature rust-resistant coatings—something that's absent in the $50 or less space.
One of the top names in this price range is Rancho. For the past 35 years, they've created significant improvements over cheaper shocks, namely a five-way adjustable shock absorber. The company also builds both twin-tube and monotube shock absorbers to gel with your driving style and preference.
$100 or More
If you want to feel like you're driving on a cloud even if you're cornering or off-roading the $100 or more range is your best option. The twin-tube all but fades from view in this space, but you'll certainly find superior monotube shock absorbers, as well as high-end choices such as a remote reservoir or coilover shocks.
The top two names in the high-end shock absorber business are Fox and Bilstein, with both companies offering state-of-the-art technology to outperform almost any other shock absorbers on the market. If you put a premium on handling, turning, and cornering in all types of terrain, shocks from one of these companies will suit you well.
You can also check out Your Jeep Guide article on Best Snow Tires for Jeep Grand Cherokee.
Don't Be Shocked By How Much Better Your Jeep Grand Cherokee Rides With a New Set of Shock Absorbers
While your tires, traction control, and other components can factor into the overall handling of your Jeep Grand Cherokee, don't neglect your shock absorbers. By purchasing a set of quality shock absorbers, you can ensure that the maneuverability and overall performance of your vehicle are at peak condition.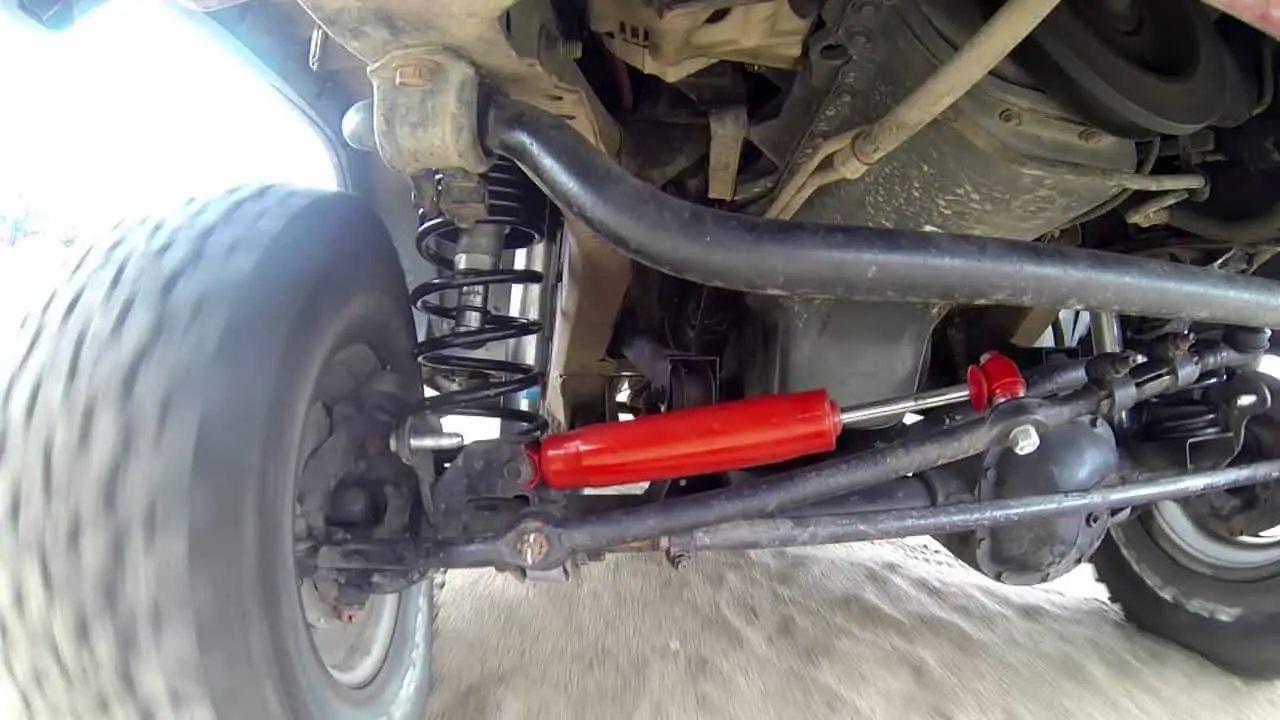 People Also Ask
Now that you have some basic knowledge of the best shock absorbers, price points, and what to look for in each product, you're probably starting to feel pretty confident about your purchase. But don't let that confidence overshadow any doubts, questions, or concerns you might have.
To make you a full-fledged shock absorber expert, here are some questions people commonly ask about shock absorbers in addition to the information above.
How Much Does it Cost to Replace Shocks on a Jeep Grand Cherokee?
On average, you can expect to pay between $500 and $600 to replace the shocks on a Jeep Grand Cherokee, including the parts and labor. However, this amount can be significantly less if you buy the parts and install them yourself. On the flip side, high-performance shocks can fetch a higher price, which could push you up to $1,000 and more if you factor in professional installation. 
Does a Jeep Grand Cherokee Have Shocks or Struts?
The Jeep Grand Cherokee has five generations of greatness. The first two generations came equipped with shocks while on the last three, Jeep has opted for struts. This means that if you have the model year of 1993 to 2004, you need shocks. If you own a 2005 Grand Cherokee or later, it has struts.
Who Worked on This?
---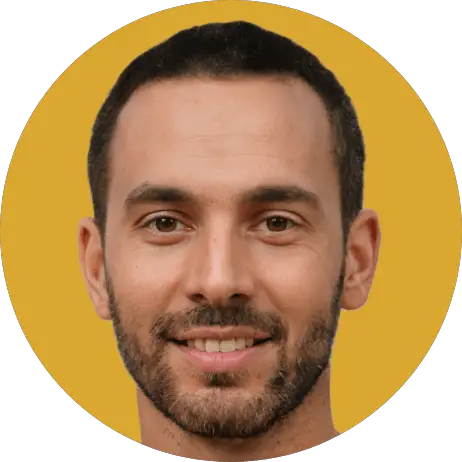 Brian
Editor
A master of organization, Brian helps keep everything running smoothly for Your Jeep Guide.
No Jeep yet but we're working on that!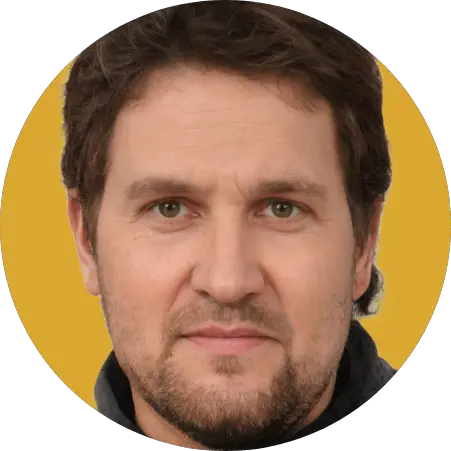 Cory
Writer
Cory loves his XJ and frequently thrashes it through the hills. He's constantly fixing something.

"What fenders?"
Check Us Out!