In this article, we will talk about how to clean a Jeep soft top. The Jeep is an amazing piece of engineering and if you are a proud owner of a Wrangler, you want to have it looking great each and every time.
The challenge arises when it comes to cleaning your soft top. The Jeep soft top can be made from 4 different materials and they require a different kind of care when compared to hardtops.
You generally should not take them through an automated car wash though Jeep representatives said that you can do it sparingly. There are special detergents and materials made specifically for cleaning Jeep soft tops.
What Material Are Jeep Soft Tops Made From?
As already mentioned, Jeep soft tops can be made of one of the following materials:
Vinyl
Denim
Sail Cloth
Twill
Each of these materials offers varying levels of quality and benefits but the general rules apply when it comes to caring for them.
I have already mentioned avoiding taking your soft top through automatic car washes. The reason for not doing this is because the hard brushes and high-pressure water can damage the exterior surfaces and windows and possibly cause leaks in the joint areas.
Bear in mind though that these tops were originally designed to be marine grade especially the original Vinyl tops.
In theory, at least, this means that they should be able to withstand extreme conditions. I will now give a brief explanation of these materials and the associated benefits of each.
Vinyl
Vinyl is the original soft top to be introduced on the Wrangler. It provides a great layer of protection from the elements while also being easy to clean.
The vinyl top gives off a shiny finish when cleaned. They are considered to be very weather resistant but their thickness doesn't provide very good soundproofing.
This is usually a concern if the Jeep is your everyday car but most diehard enthusiasts and off-roaders actually prefer it that way.
Denim
The denim top is made of denim layered with vinyl. This material not only looks good but comes with all the benefits of vinyl plus improved noise reduction because it is generally thicker.
The original denim tops were, however, as thin as the vinyl ones but they gave the Jeep that extra sophisticated yet outdoor look.
The texture and feel of it are also better with some describing it as a pair of jeans which is only natural since they are also made of denim.
Sail Cloth
Sailcloth tops are made of two outer layers of vinyl and a layer of sailcloth as the bottom layer. This material provides superior protection from the elements as well as excellent noise proofing
Twill
Twill is used mostly on high end vehicles and is by far the most expensive of all the materials described here. It comprised of 2 layers of twill sandwiching butyl rubber. Twill has a 30oz density and provides noise reduction as good as, if not better than, some hardtops.
How to a Jeep Clean Soft Top
Now let's look at how to clean Jeep soft tops. There really wouldn't be a need for this post but a lot of Jeep owners have a problem when they wash their soft tops the regular way.
When you wash your Jeep, the rest of the car looks really clean but your soft top may still look dirty or spotty. I will share a few methods and products that you can use to clean your Jeep soft top.
This usually involves soaking the top with water, applying a dedicated soft-top cleaner foam and resting it for about 10 minutes or so before lightly scrubbing them rinsing and hanging to dry.
You can use also use specialized products to get the job done such as Surf City top-end convertible cleaner and protectant which does the dual job of cleaning and protecting your Jeep's soft top.
How to Clean Soft Top Windows
Another part of the jeep soft top worth mentioning in this article is the soft top windows. They tend to get cloudy over time and in worst-case scenarios they get really difficult to see through.
Normal cleaning usually doesn't do the trick. What has worked for me in the past is a good old Pledge surface cleaner. Cleaning my soft top windows with this has cleared them and they look good as new.
In extreme cases, you may have to use a 3 step process to help your windows regain their lost luster. Here is what you need to do:
1. Polish your windows with a dual-action polisher applying pressure. The reason you do this is so that you fill any scratches or crack on the surface.
2. Next, use a microfiber cloth to wipe the window.
3. Next, wipe your window with a solution comprising 15% isopropyl alcohol and 85% water. Lastly, wipe down the windows with a soft microfiber cloth.
Final Thoughts on Cleaning a Jeep Soft Top
Soft tops are very sensitive, one mistake in cleaning them can badly damage it, I hope you found this article helpful.
Who Worked on This?
---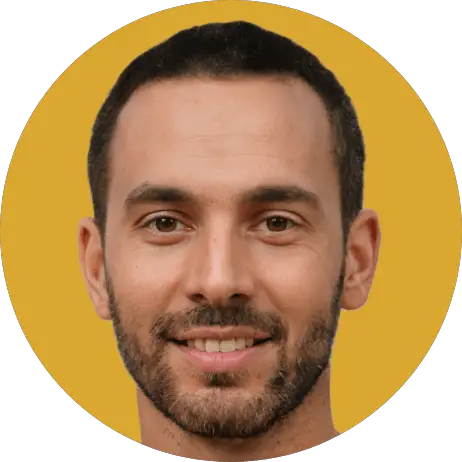 Brian
Editor
A master of organization, Brian helps keep everything running smoothly for Your Jeep Guide.
No Jeep yet but we're working on that!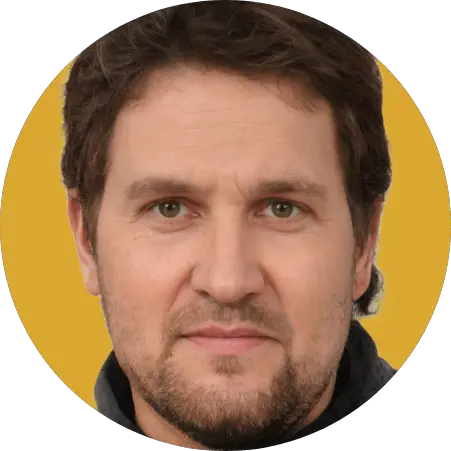 Cory
Writer
Cory loves his XJ and frequently thrashes it through the hills. He's constantly fixing something.

"What fenders?"
Check Us Out!