If you're considering buying a new Jeep, you might have questions when it comes to the differences between the 3.8L engines in the older Wranglers and the 3.6L engines in the newer one.
When you look at the numerous Jeep forums, it is easy to come across healthy debates about which one is better, and while we're not here to choose one side over the other, what we have done is accumulate some information to help you make the right decision.
TL;DR: Jeep 3.8 vs 3.6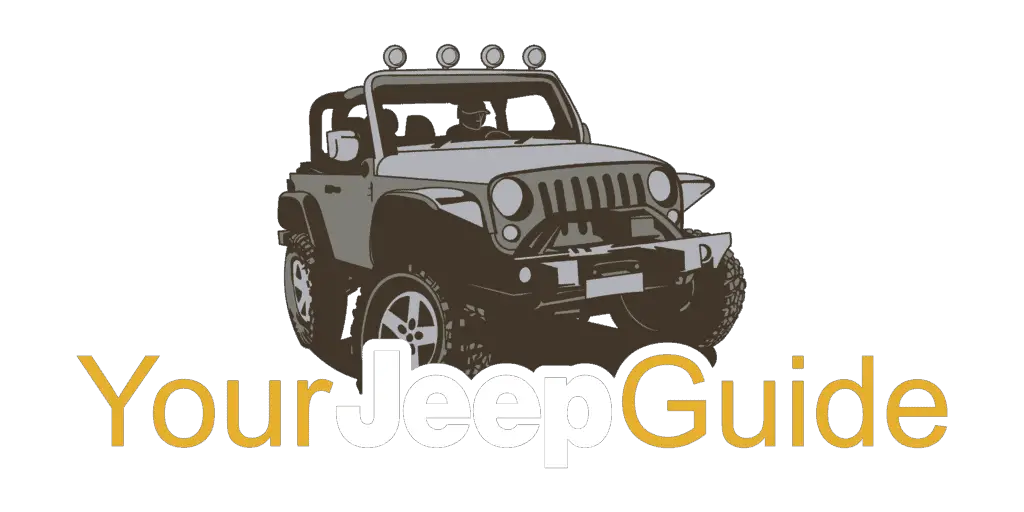 Jeep 3.8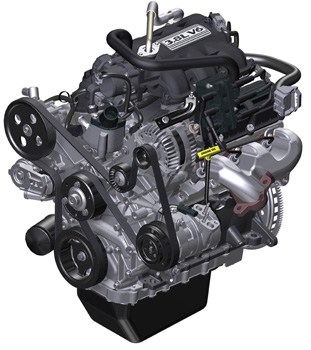 Jeep 3.6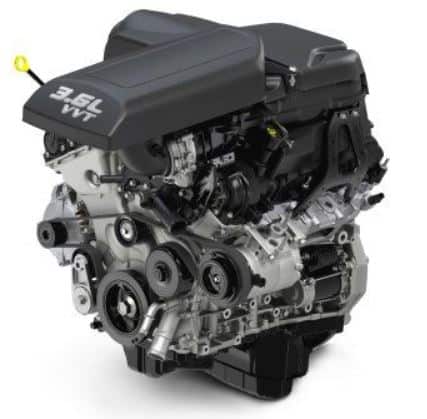 Pros
Jeep 3.8
Simple to work on
Inexpensive to both purchase and repair
Later model years were very reliable
Jeep 3.6
More fuel-efficient than previous Jeep engines
Very reliable
Excellent horsepower and torque for a small engine
Cons
Jeep 3.8
Earlier model years had oil consumption issues
Not very fuel-efficient
Underwhelming power
Jeep 3.6
Earlier model years had some cylinder head issues
A more complex engine can mean its costly to repair
Best For
Jeep 3.8
The 3.8L is best suited for someone looking for a cheap and fairly reliable Jeep engine
Jeep 3.6
The 3.6L is best suited for someone that wants a Jeep with power but doesn't want to sacrifice fuel economy
Relevant Specs: Jeep 3.8 vs 3.6
Jeep 3.8 Engine vs. 3.6 Engine
Compare by tapping or clicking below!

Wrangler Years Used
3.6 Engine
2011 to Present
Engine Weight
3.8 Engine
Estimated 413 pounds
3.6 Engine
Estimated 313 to 330 pounds
Configuration/Layout: Both the 3.8L and the 3.6L have a similar layout in that they are both V6 engines with 60-degree V angles. The two differ in that the 3.8L has a 12-valve engine (two valves per cylinder) while the 3.6L has 24 valves (4 valves per cylinder). An engine with two valves per cylinder like the 3.8L is less complex, and it has less overall manufacturing and repair costs. An engine with 4 valves per cylinder is more complex, but the extra valves allow for more airflow, and the engine can then produce higher revolutions and, in turn, more power.
Block Material: Both the cast-iron block of the 3.8L and the cast aluminum block of the 3.6L can have their advantages. While cast iron is considered a much stronger material than aluminum, an aluminum block is much lighter. The lighter block then reduces a vehicle's overall curb weight and in theory makes it better on fuel. 
Head Material: Both of these engines feature aluminum heads, and like the block, an aluminum head provides less overall weight than a cast-iron one would. Besides being lighter in weight, aluminum heads also have better heat displacement and a higher compression ratio. These features both help produce power from a lower displacement engine.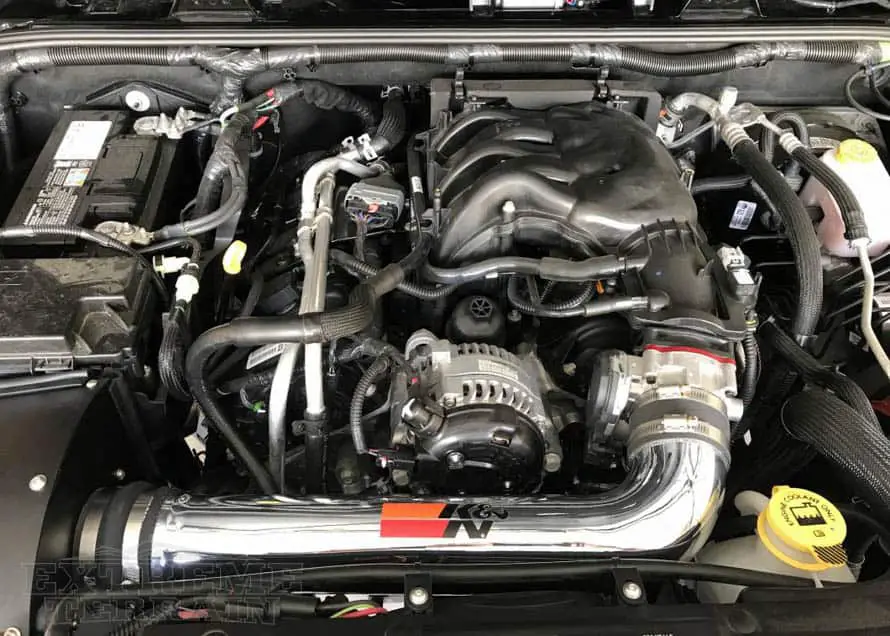 Compression Ratio: We could write pages upon pages explaining compression ratio, how it works and why it is important. Engines operate at high temperatures. Putting it as simply as possible, a higher compression ratio (like in the 3.6L) is desirable because it allows the engine to produce those temperatures with less fuel, resulting in an engine that is more fuel-efficient while creating the same or more power.
Horsepower: Horsepower is a reference to how much power an engine produces and directly reflects performance. With the introduction of the 3.6L, the Wrangler saw a significant jump in horsepower. Because of some of the previously mentioned factors, it could do so while reducing fuel consumption. Lastly, power can be helped out a little for both engines with the use of a tuner!
Torque: Torque is considered the strength of the vehicle. The more torque an best engine can produce, the higher its ability to work. As technology in engines advances through the years, manufacturers can produce workhorse engines with much smaller displacement. While the difference in 23 lb-ft of torque between the 3.8L and the 3.6L may not seem like much, it can be all the difference in the world when it comes to using your Jeep off-road or even using it to tow a small trailer.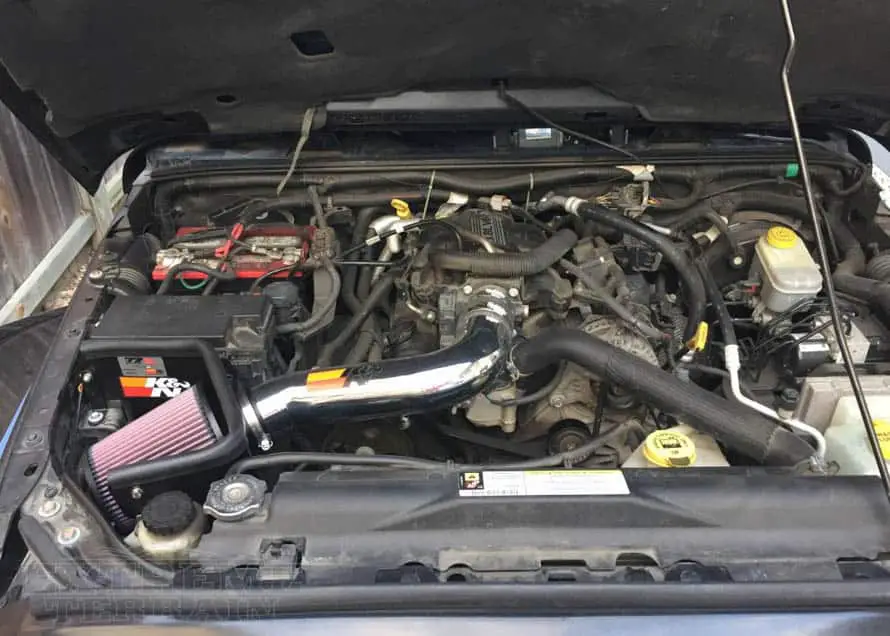 Check out to know Jeep Factory Build Sheet by YourJeepGuide.
Key Differences Between Jeep 3.8 and 3.6
Technology is constantly evolving, and it shows when comparing Jeep's 3.8L to its 3.6L. The 3.6L is leaps and bounds ahead of the 3.8L, and it's understandable considering the 3.8L uses a lot of older technology.
While you may find some Jeep owners that love the 3.8L and chose it over the 3.6L, the consensus is that comparing the 3.8L and the 3.6L is like comparing apples to oranges, the two being worlds apart. The 3.6L not only produces more horsepower and torque out of a smaller engine, but it does this while being exponentially better on fuel.
These characteristics can be attributed to the lighter aluminum block as opposed to the cast-iron block on the 3.8L. It also has a 24-valve design when compared to the 12 valves of the 3.8L and a higher compression ratio of 10.2:1 compared to 9.6:1 in the 3.8L. These things don't mean that the 3.8L is a bad engine; it simply means that advancement in technology shines through in the 3.6L.
Advantages of a Jeep 3.8 Minivan Engine
Simple and easy to work on.
Lower manufacturer cost.
The less complicated design keeps repair costs low.
Cast iron blocks are considered more durable.
Advantages of a Jeep 3.6
Light construction material helps to reduce the overall curb weight of Wrangler.
4 valves per cylinder allow more airflow to produce higher power at lower RPM, better fuel mileage / better gas mileage and better fuel efficiency.
Produces considerably power and slightly more torque from a smaller engine.
A higher compression ratio helps the engine produce high power while using less fuel, resulting in better fuel economy and fuel efficiency
Engine Problems: Jeep 3.8 vs 3.6
Let's cover some of each engine's typical issues:
Jeep 3.8 Engine Problems
Earlier versions of the 3.8L in the Wranglers saw multiple issues with oil consumption. While it got better later in its life, there were still some with this issue. These can be found if your jeep wrangler oil capacity is decreasing very fast.

Some owners have reported dry start issues, where after the vehicle has sat for a couple of days, the top end of the engine is completely void of oil. Starting the vehicle then results in a knocking sound until the oil has traveled back into the engine. While very few engine failures have been reported due to this issue, it is always concerning starting up an engine with no oil in it.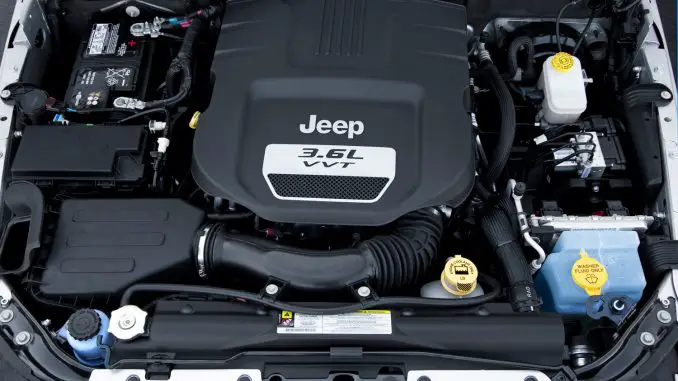 Also, check our comparison for Jeep Wrangler JK.
Jeep 3.6 Engine Problems
Early versions of the engine had issues in the left side cylinder head where the head would fail due to excessive wear, indicated by a ticking sound coming from the left side of the engine as well as a check engine light illuminating. This led to Chrysler upgrading the design in 2012 and issuing extended warranties for 2011-2013 3.6L Pentastar Wrangler engines.

There have been reports of clogged radiators, which then leads to having to replace the water pump, thermostat, or oil pump, or a combination of the three. While the cause hasn't been confirmed, it is speculated that it may have something to do with the process in which the engine is made. The sand-cast head could have sand residue still in it that can travel through the engine's cooling system.
Final Thoughts: Jeep 3.8 vs 3.6
Even though when first put into the Wranglers, both the 3.8L and the 3.6L had their issues, both are considered in the Jeep community to be very reliable engines (as long as you don't have a Ripp Supercharger installed). While the 3.8 minivan engine is considered underpowered not just when comparing with the 3.6L, but the 4.0 inline 6-cylinder that preceded it, its basic design makes it easy to work on and cheap to fix.
Advancement in technology shines through on the newer 3.6L. The smaller engine produces more horsepower and more torque while being incredibly fuel-efficient when compared to earlier models of Wranglers that used the 3.8L.
For those brave enough, you could always Jeep Hemi-swap it!.
People Also Ask
It's not unusual for some people to have more questions than we could cover in just one article. Because of that, here is a list of some of the more common ones we get asked.
When Did Jeep Go to the 3.6?
The 3.6L Pentastar was first introduced to Jeep products in 2011.
How Long Will a Jeep Wrangler 3.6 Engine Last?
Although the earlier 3.6L used in Jeeps had a few issues, it's not unheard of to see the engine go well past 100,000 miles.
Do You Have to Regear a 3.8L Engine?
While you don't necessarily have to regear a Jeep with a 3.8L engine, they are considered underpowered and some owners have re-geared their Jeeps to make better use of that power.
What Vehicle Has a Jeep 3.8 Engine?
The Jeep Wrangler used the 3.8L engine in model years 2007-2011
What Make Jeep Has the 3.6 Motor?
The 3.6L engine can be found in Cherokee's, Wranglers, and Compasses 2011 and newer.
Who Worked on This?
---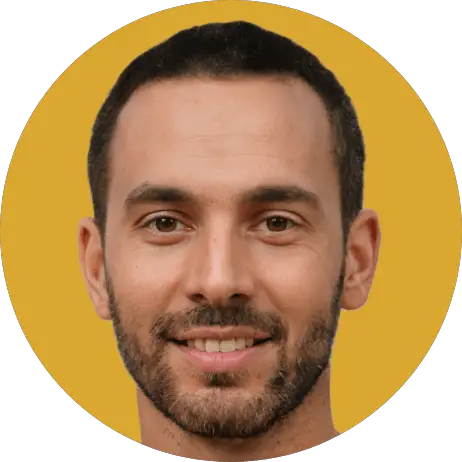 Brian
Editor
A master of organization, Brian helps keep everything running smoothly for Your Jeep Guide.
No Jeep yet but we're working on that!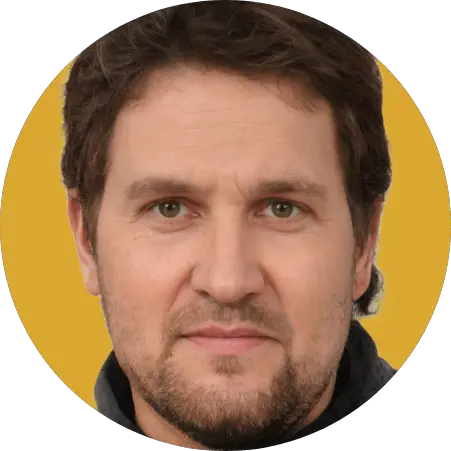 Cory
Writer
Cory loves his XJ and frequently thrashes it through the hills. He's constantly fixing something.

"What fenders?"
Check Us Out!