As they say, oil is the lifeblood of your vehicle.
Without proper lubrication, your vehicle can experience a build-up of gunk or even suffer a total engine failure in extreme cases.
That's why you should also use high-quality oil in your Jeep Wrangler. By selecting a reputable oil and changing it regularly, your Wrangler will be flying high whether you're on the pavement or your favorite off-road trail.
Looking to conquer the Holy Grail of 4WD trails? Learn about How Long Does It Take To Drive The Rubicon Trail
Comparison of the Best Oils for Jeep Wrangler
IMAGE
PRODUCT

Our Top Pick

Valvoline Advanced Full Synthetic SAE 5W-30 Motor Oil 5 QT

Up to 50 percent more wear protection
Oil Weight: 5W-30
Full Synthetic?: Yes

AmazonBasics 5W-40 Full Synthetic Motor Oil

Prevents build-up that cause wear and corrosion
Oil Weight: 5W-40
Full Synthetic?: Yes

Best Budget Option

Mopar SAE 5W-20 Synthetic

Protects your vehicle engine against wear
Oil Weight: 5W-20
Full Synthetic?: Yes

Valvoline MaxLife SAE 5W-20 Synthetic Blend

Adds an anti-wear film to the engine parts
Oil Weight: 5W-20
Full Synthetic?: No, blend

Castrol EDGE 5W-40 Advanced Full Synthetic Engine Oil

Removes power-robbing deposits more than 40 percent more effective
Oil Weight: 5W-40
Full Synthetic?: Yes

Royal Purple SAE 5W-20 High-Performance Synthetic Engine Oil

Improved compatibility with ethanol fuel vehicles
Oil Weight: 5W-20
Full Synthetic?: No

Shell Rotella Gas Truck Full Synthetic Motor Oil 5W-30

Better protection for new and used engines
Oil Weight: 5W-30
Full Synthetic?: Yes
What to Know Before Buying Oil for Your Wrangler
Before you grab a bottle of cheap, off-brand oil for your Wrangler, you have several factors to consider. By understanding these various aspects, You'll have a better idea of the type of oil your jeep Wrangler needs for premier performance.
Conventional or Synthetic?
You may have been asked by a mechanic whether you want conventional or synthetic oil for your Wrangler. This is an important difference to comprehend, especially if you're topping off the oil or changing it yourself.
Conventional oil is the cheaper option. Though there's nothing wrong with using conventional oil in your Jeep, it doesn't have nearly the lubrication power of synthetic oil. However, you're going to pay two to three times more for synthetic oil, so factor that into your budget.
And those are just the two most common types of motor oil. You also have a synthetic blend and high mileage to choose from, making your research all the more important. Realistically though, any full synthetic will be a good bet.
Weather Conditions
If you live in an area with extreme weather or temperature changes, this will affect what oil you purchase. Some oils work well in high or low temperatures, while other wrangler oil types become more viscous in temperature change, making them a poor choice for engine lubrication in cold weather.
Building upon this idea, you may have seen an oil rating such as 5W30. This first number describes the viscosity (thickness of the oil) at low temperatures and the W refers to winter in reference to this. The lower the number, the better the oil performs at cold temperatures.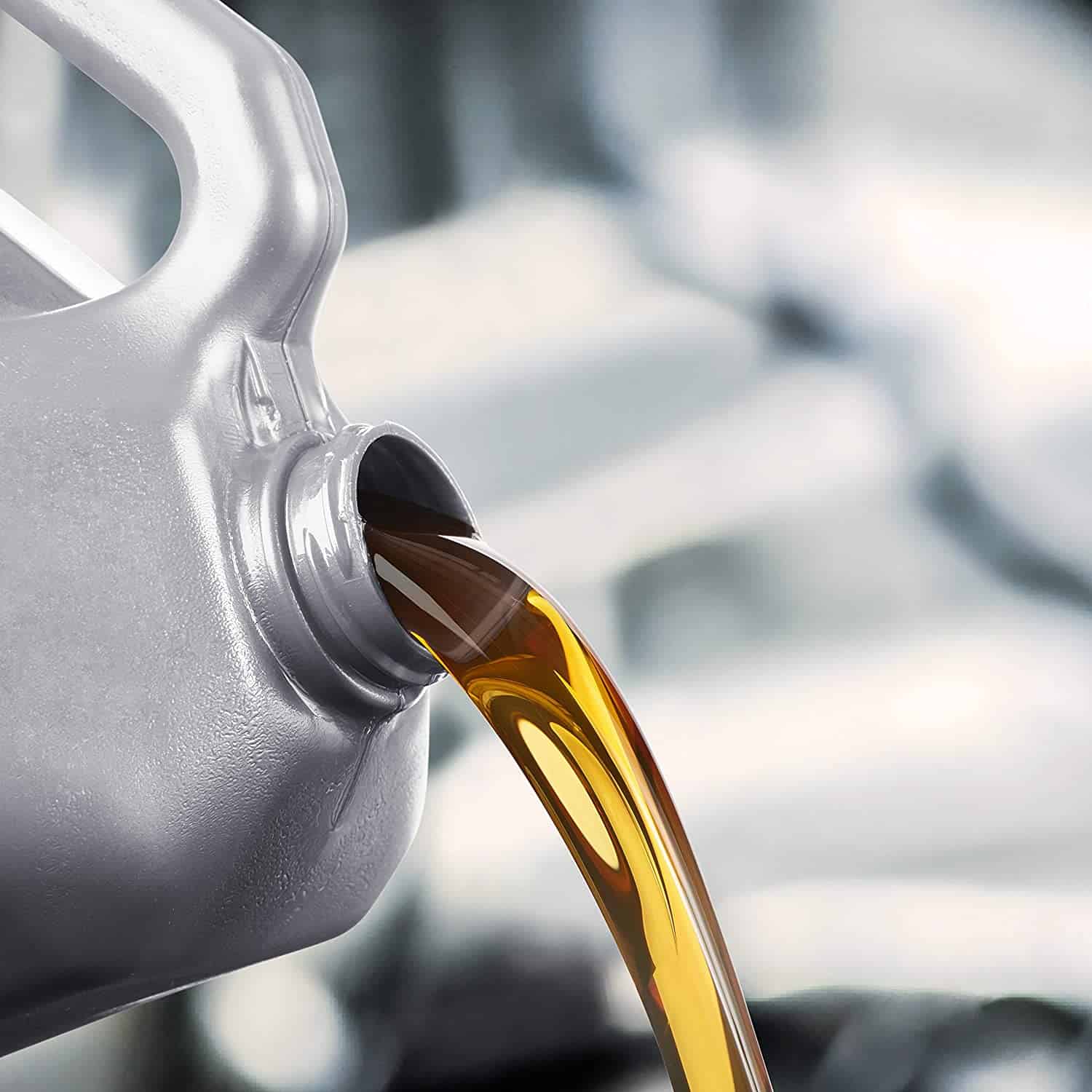 The second number describes how well the oil performs in higher temperatures. The higher this number is, the thicker the oil stays when warm, and the better it holds up in sizzling weather.
Driving Style Matters
Are you an avid off-roader or you tackle the urban jungle? If so, you're probably putting your engine to the test. High-revving on one side and the start-and-stop of city driving can put extra stress on your vehicle. As a result, you'll need high-performance engine oil to ensure proper performance. In most cases, some sort of synthetic is the better option, especially if you're driving on a regular basis.
Age Matters
Jeep owners all love their vehicles. Whether yours is 20 years old or 2 years old, your adoring gaze will never waver. However, what you put into your Jeep's engine is important with respect to the age of the vehicle.
Older vehicles (over 75,000 miles) might need a dose of high-mileage motor oil, which comes with additives designed to improve the longevity of the engine. Younger vehicles may not require special oil, and even old Jeeps that run like new can still survive on a high-quality synthetic oil.
No matter which oil you ultimately choose, the age of the vehicle needs to factor into your decision.
At a Glance: Our Top Picks for Best Oils For Jeep Wrangler
Review of the Best Oils for Jeep Wrangler
With a seemingly endless parade of oil options, choosing the right one can feel overwhelming. Thankfully, you can consult this list to find top review options and brands in a variety of different budgets.
AmazonBasics Full Synthetic Motor Oil
Type of Oil: Full Synthetic
Size: 5 quarts
Available Grades: 5W20, 5W30, 0W20, 0W40
We may earn commission from purchases made from our links, at no additional cost to you
Review
For a high-grade synthetic oil at an affordable price, you might not find a better option than AmazonBasics Full Synthetic Motor Oil. Specially formulated to improve performance and power output, it's what every Jeep Wrangler drive and off-road needs to put in their vehicle. And with both 5W20 and 5W30 options, it has the preferred type for your Wrangler.
Bottom Line
Although AmazonBasics doesn't carry the prestige of names like Valvoline and Pennzoil, testing shows that it's every bit as good as other synthetics. I know, we were shocked too! If you're a budget-conscious Jeep owner, this synthetic motor oil delivers top performance at a rock-bottom price.
Pros
Reduces exhaust emissions
Great resistance to thermal breakdown
Specially formulated for longer drain intervals
Tests as well as more highly-priced alternatives
Prevents gunk that can cause corrosion and rust in the engine
Cons
Not much of a price break compared to name brand oils
Difficult to measure because the bottle doesn't have a clear visibility strip on the side
Valvoline 881150
Type of Oil: Advanced Full Synthetic
Size: 1 quart or 5 quarts
Available Grades: 5W20, 5W30, 10W30, 0W16, 0W20
We may earn commission from purchases made from our links, at no additional cost to you
Review
Valvoline full synthetic motor oil is one of the most trusted names in the oil industry, and the Valvoline 881150 doesn't disappoint. With fewer impurities and additives designed to improve performance and longevity, this synthetic oil checks all the boxes for Jeep Wrangler owners. And with an easy-pour, no-glug container, you can now top your oil off without staining your garage floor.
Bottom Line
If you're a fan of the Valvoline brand name, Valvoline 881150 oil is an excellent option. Furthermore, its additives provide superior protection over similarly priced synthetic motor oils, making it an excellent choice for new and old Wranglers alike.
Pros
Comes with an easy-pour spout
Works well in both high and low temps
Detergents added to help fight gunk and buildup
Anti-wear additives decrease engine wear by 50%
Antioxidants to reduce oil breakdown in extreme weather
Cons
Strange handle angle requires carrying the bottle at 45-degree angle
Castrol 03084C Edge
Type of Oil: Full Synthetic
Size: 5 Quart
Available Grades: 5W20 and 5W30
We may earn commission from purchases made from our links, at no additional cost to you
Review
As the highest grade in the Castrol lineup, Castrol 03084C Edge Full Synthetic Motor Oil provides up to 10 times better high-temperature performance than comparable motor oils. This makes it a solid choice for those in hot or frigid climates. Furthermore, the extra additives reduce the amount of sludge and wear on the engine, ensuring that your Jeep Wrangler keeps running on all cylinders.
Bottom Line
Although some buyers report problems with engine knocking and low oil pressure, a vast majority of reviews point to this being a rarity. And although it's a bit more expensive than other brands, it still provides above-average protection no matter where you go.
Pros
Protects engine for the entire drain interval
Decreases the incidence of deposits in the engine
Offers superior strength under extreme engine pressure
5W30 is three times stronger than synthetic oil competitors
Increases horsepower and fuel economy by reducing metal-to-metal contact
Cons
Can get dirty more quickly than other types of full synthetic oil
Some buyers report engine knocking a few weeks after using this oil – but its hard to say why
Valvoline 881162
Type of Oil: High Mileage Synthetic Blend
Size: 1 Quart and 5 Quart
Available Grades: 5W20, 5W30, 10W30, and 10W40
We may earn commission from purchases made from our links, at no additional cost to you
Review
If you have a high-mileage or older model Wrangler, Valvoline 881162 High Mileage Synthetic Blend motor oil is the ideal selection. With an anti-wear film, this oil can protect against engine failure, while seal conditioners and detergents work to prevent leaks and sludge buildup.
Bottom Line
Wrangler TJ, YJ, and JK owners rejoice! With this high-mileage motor oil from Valvoline, you can preserve the mechanical integrity of your engine that's been so good to you over the years. And with a price that's on point with non-formulated (non-high-mileage) options, you're getting a little extra protection without paying a premium.
Pros
Easy-pour five-quart bottle
Detergents protect against sludge
Anti-wear film protects against engine breakdown
Specially formulated for vehicles with over 75,000 miles
Uses premium seal conditioners to prevent leaks and seepage
Cons
Lid/cap can leak if not properly stored
Synthetic blend formula may not have the performance of synthetic oils that some Wrangler owners want
Castrol 03060 GTX MAGNATEC
Type of Oil: Full Synthetic
Size: 5-quart, 15-quart, or 24-quart
Available Grades: 5W20, 5W30, 0W20, 20W50
We may earn commission from purchases made from our links, at no additional cost to you
Review
If you're searching for affordable and high-quality full synthetic motor oil, Castrol 03060 GTX MAGNATEC is the optimal choice. Featuring a number of detergents and additives that reduce engine wear, it's constantly fighting to preserve your engine's performance. And with a four times smoother operation, you won't feel any knocking or rough idling associated with lesser motor oils.
Bottom Line
While technically a synthetic, it's actually classified as group 3 synthetic, which means it contains a bit of conventional oil, essentially making it a blend. But with stellar reviews, excellent lubrication of parts, and protection against sludge and engine wear, Castrol 03060 GTX MAGNATEC motor oil should do wonders for your Jeep Wrangler.
Pros
Improves fuel economy
Provides excellent wear protection
Protects against viscosity breakdown
Fights against sludge and engine deposits
Makes vital engine parts four times smoother for better operation
Cons
Difficult to pour in larger-sized bottles
Some buyers question the quality of the oil due to a darker color
Oil Types for Wrangler Explained
As mentioned above, there are several oil types for the Jeep Wrangler. Which one you select has to do with the age of your vehicle, your climate, and your budget. Here are each of the most common ones for your convenience.
Conventional Oil
While oil companies push synthetic oil as the superior product, conventional has its place among certain Jeep Wranglers. Older models of the Wrangler, including the Wrangler YJ and Wrangler TJ, were actually manufactured to use conventional oil and were filled with conventional oil when they came off the assembly line. If you don't push your Jeep too much and you change your oil regularly, conventional oil is a cost-effective choice.
Full Synthetic Oil
Full synthetic oil is a more modern option compared to conventional oil. The main difference between conventional and synthetic oil is that more of the impurities have been removed, giving it superior lubrication, durability, and performance over conventional oil.
Because of this oil's superb performance, it's a great choice for off-roaders and owners of newer Jeep Wranglers, such as the Wrangler JL and Wrangler JK. However, it's far more expensive than either synthetic blend or conventional motor oils.
Synthetic Blend Oil
As the name would suggest, synthetic blend oil is a mix of synthetic base oil and conventional motor oil. Essentially, it's a mid-grade fuel in terms of performance and price. If you don't want to pay full price for synthetic motor oil, a blend is an ideal choice. While not necessarily recommended for the new Wrangler JL, it's a good balance for occasional off-roaders and everyday drivers of the TJ, YJ, and JK models of the Wrangler.
You can check Your Jeep Guide article on "Difference Between Jeep Wrangler Models".
High-Mileage Oil
Again, the name high-mileage suggests what it's for: vehicles with 75,000 miles or more. If your Wrangler has 75,000 miles or you notice that your Wrangler is starting to break down on occasion, high-mileage oil provides additives such as minimizing oil leaks, reducing emissions and smoke, and restoring seals. On average, it's about the same price as a synthetic blend and is the ideal choice for older-model Jeep Wranglers.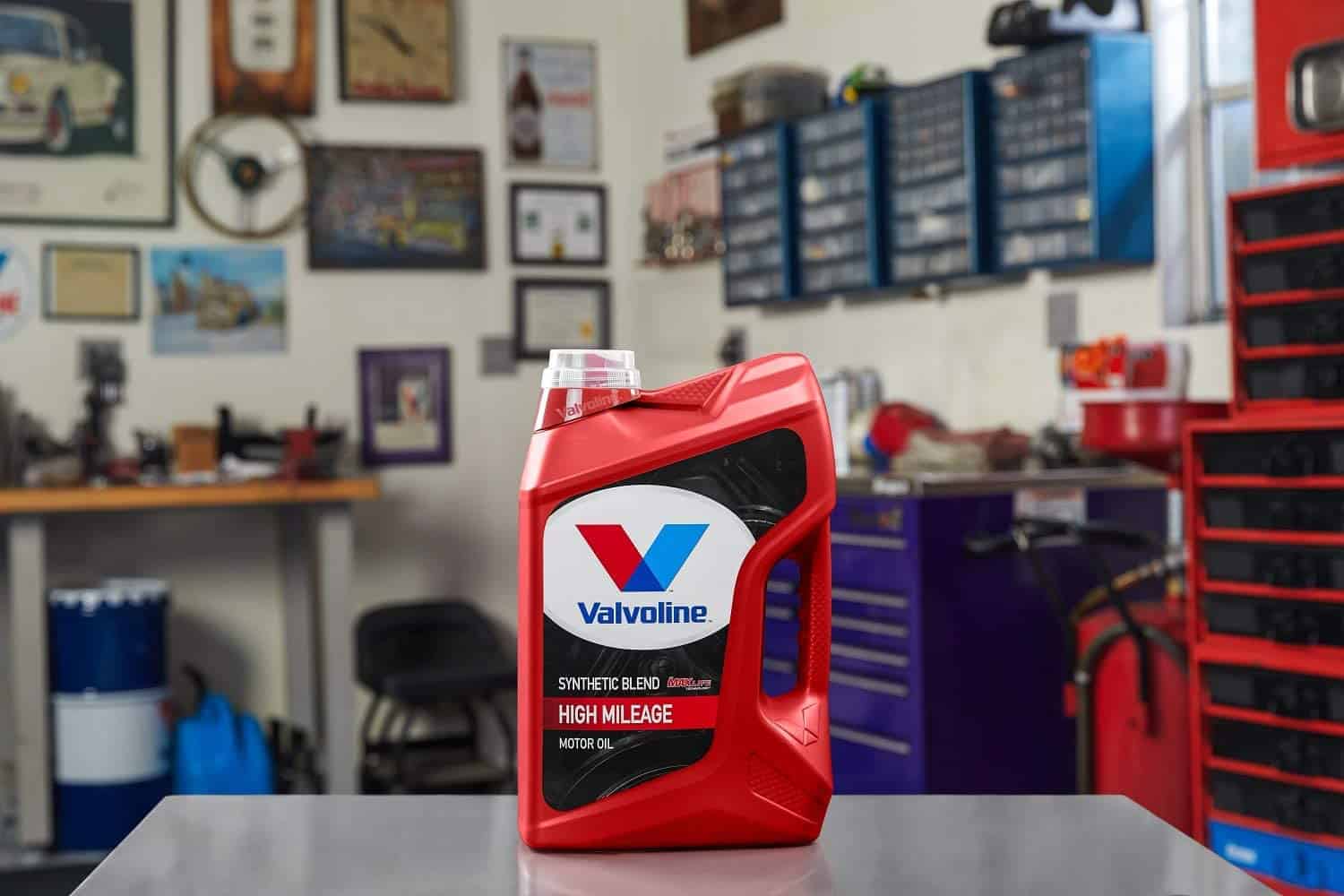 Keep Your Wrangler Running Smooth With the Perfect Choice of Oil
Whether you go with synthetic, a blend, or conventional oil in your vehicle, don't go with some off-brand. Instead, choose a highly rated oil that provides excellent performance and lubrication. For just a few extra bucks, you can improve the longevity of your beloved Wrangler.
People Also Ask
Because of the sheer number of motor oil choices for your Wrangler, you may have some additional questions regarding which one to select. To alleviate your concerns, here are some of the common questions people also ask.
Do Jeep Wranglers Require Synthetic Oil?
Not all Jeep Wranglers require synthetic oil. Some older models can do without it, and if you're diligent about changing your oil, even a conventional should do the job. However, if you live in a place with extreme temperatures (cold or hot), or you want to wait for 7,000 to 10,000 miles between oil changes, synthetic oil is the better option.
Can I Use 5W30 Instead of 5W20 in My Jeep?
5W20 motor oil is slightly thinner than 5W30 when your engine is running. But if you accidentally picked up a bottle of 5W30 motor oil instead of 5W20, it shouldn't hurt anything. In addition, some Wrangler enthusiasts believe that the 5W30 provides better lubrication while the 5W20 can increase gas mileage by a tad due to its thinner consistency.
What Brand Oil Does Jeep Recommend?
Every new Jeep that rolls off the assembly line comes with Pennzoil synthetic motor oil. As a result, Jeep recommends Pennzoil motor oil for every oil change.
Who Worked on This?
---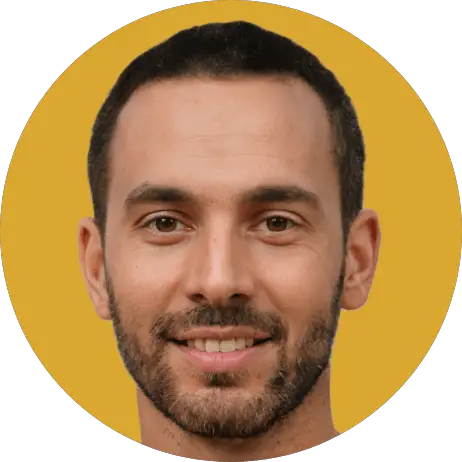 Brian
Editor
A master of organization, Brian helps keep everything running smoothly for Your Jeep Guide.
No Jeep yet but we're working on that!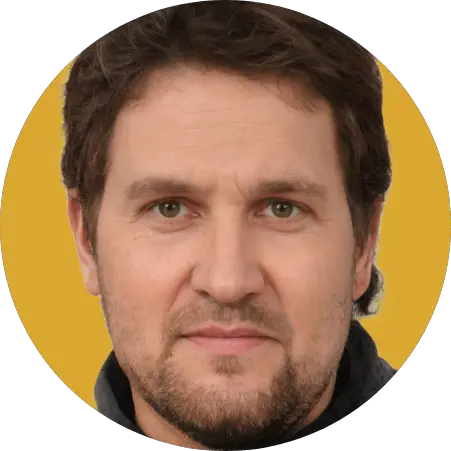 Cory
Writer
Cory loves his XJ and frequently thrashes it through the hills. He's constantly fixing something.

"What fenders?"
Check Us Out!