The Jeep Wave is a tradition that is old as the legendary vehicle itself and traces its origins back to WWII. In fact, it was nothing more than soldiers driving Jeeps and waving a few fingers as they passed by as a way of saying hello. After the war, as the Civilian Jeep or CJ became popular, the Jeep Wave carried over, probably in part since many were driven by those that had served on the front.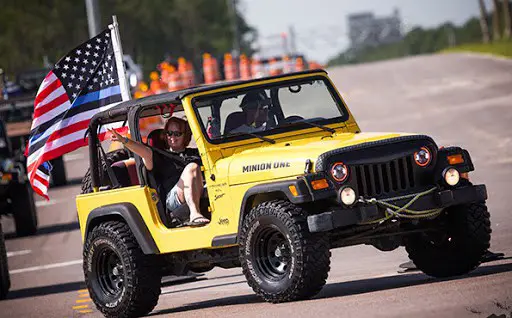 For starters, waving is not uncommon in car circles, and this is especially true if you drive a classic car or a VW bus. Likewise, it's not a secret code or a gang sign, it's about having some fun on the road and extending a courtesy to a complete stranger that shares a common interest. For Jeep enthusiasts, it is no different, especially among CJ/YJ/TJ/JK owners. Not to mention, learning it has become a right of passage for Jeep owners, and 80 years later, the tradition carries on. While some may consider it silly, it's all in good fun and reminding fellow Jeep drivers that they are part of a family. 
If you drive a Jeep, congratulations, as you probably know everything about the Jeep Wave and hopefully extend it to your fellow kin when you pass by. On the other hand, if you are a new Jeep owner, welcome aboard and read on. As they say, "It's a Jeep thing, and you either get it, or you don't." 
What Is the Jeep Hand Wave?
Simply put, the Jeep played an instrumental role in the Allied victory in nearly every theater of the Second World War. They ferried supplies to the front, transported wounded soldiers, and even served as light reconnaissance vehicles. Suffice to say, the Jeep was everywhere, and as noted earlier, it was not uncommon for a Jeep driver to raise a few fingers and wave when they passed by another Jeep.
Basically, it was a sign of friendship and respect. As the CJ became popular in the post-war era, the hand wave carried over into civilian life, probably in part since many Jeeps were driven by GI's that had served on the front.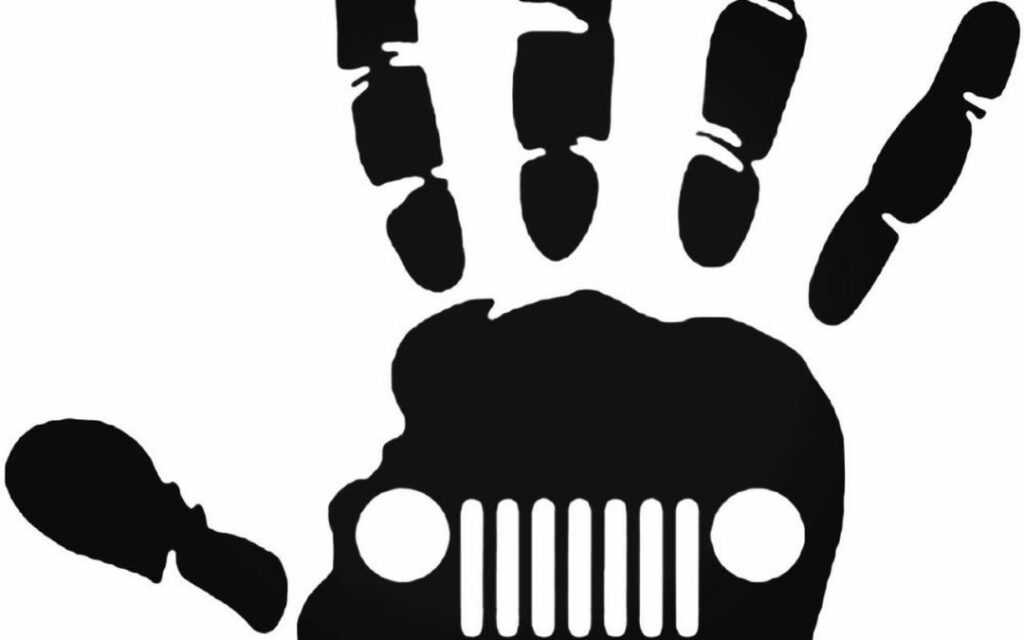 While the war ended long ago, the tradition of extending a wave and sharing a sense of belonging to a large family continues. Likewise, it covers more than the "J" models and includes the Cherokee and Grand Cherokee, although it is more prevalent among the aforementioned Jeeps.
Why the Jeep Wave? For starters, all of the "J's" have a well-deserved reputation of being capable off-road machines. At the same time, they are not for everyone, and their ruggedness, especially for the earlier Jeeps, came at the expense of creature comforts. As in, no power windows, manual locks, and no A/C, although many have a removable top. While the JK and JL come with more features, if you drive an older model, chances are you are more interested in its off-road capability. Likewise, you are probably an outdoors enthusiast, enjoy venturing off-road, and think of being covered in dirt as a badge of honor.
It goes without saying that Jeep owners are a special breed, although the same can be said in other car circles as well. However, for Jeeps, it is about venturing where few would dare to go and have fun doing it. We like to think of ourselves as a family, and the Jeep Wave is about extending that courtesy and appreciation to strangers who share the same passion for all things Jeep. 
Jeep Wave Rules
Now you are probably wondering what the Jeep Wave is and how it works. Likewise, you might be surprised to learn there is a hierarchy behind it that determines which driver initiates the wave. In the end, it is all about having some fun, although there are some rules to the game.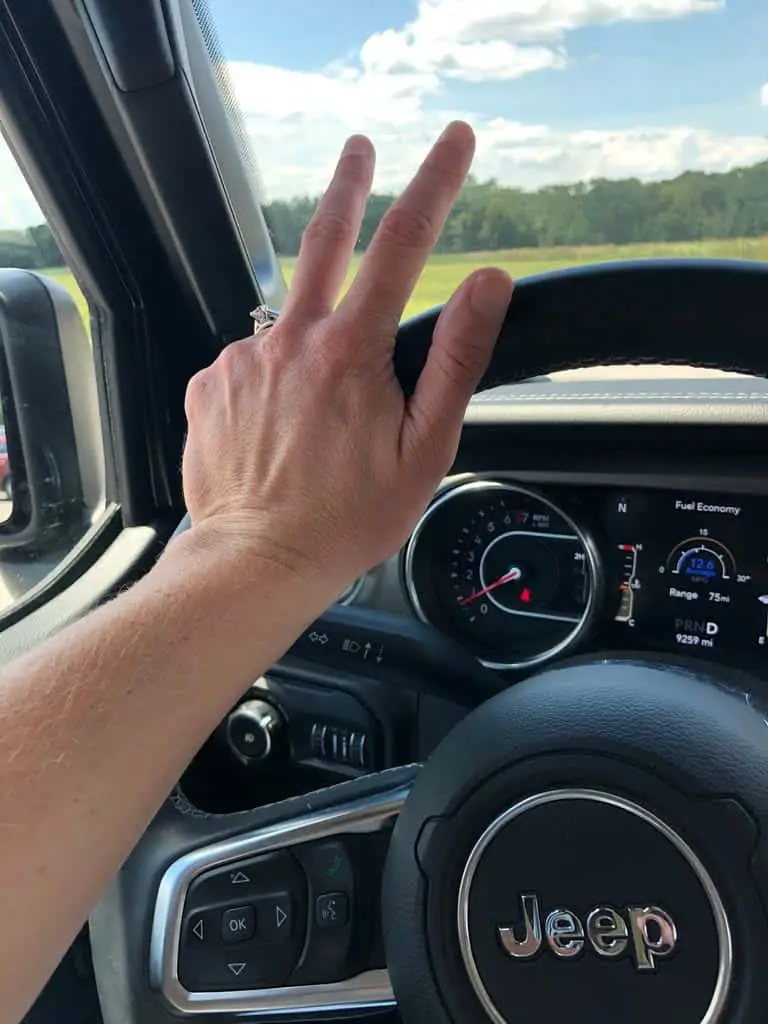 For starters, the model you drive often determines who waves first. In other words, a driver in a JK would initiate the wave when passing by a TJ. If you are driving an original Willie's or a classic CJ, you have earned our respect, and there are few situations where you would be waving first. As for Cherokees, they are not excluded, although it is often on them to initiate the Jeep Wave. However, there are some exceptions to the rule.


Dirtier is better: Let's face it, you didn't buy a YJ or TJ for the purposes of driving it to and from work in the same way you wouldn't buy a Corvette if you only drive the speed limit. With that said, dirtier is better, and for Jeep owners, this is a right of passage. Being covered in mud with no top bumps you up a few notches, as does driving with no doors and plenty of mud on the inside. If so, kudos, and we wave to you.


Mods and Off-road Goodies: Like the above, you probably own a Jeep for its off-road capabilities. Not to mention, you are probably an enthusiast or outdoorsman and enjoy doing Jeep things. So if you added a winch, some meaty tires, and a lift kit, we appreciate that you understand what owning a Jeep is all about, and we salute you.
Now that you understand how the hierarchy works, you are probably wondering what a proper Jeep Wave is. Likewise, as you might guess, there are several variations, and they can vary depending on the model you drive and where you live. However, we'll keep it simple, and for the most part, the Jeep Wave usually consists of keeping your hand on the steering wheel in the 12 o'clock position, then raising three or four fingers as you pass by another Jeep. Likewise, maintain the gesture until you pass by. At the same time, raising two fingers is acceptable, along with waving your hand out the window. 
The most important part of the Jeep Wave is acknowledging a fellow owner and sharing the notion that they are family, and hopefully, they have read this and will have returned it as opposed to a clueless stare. While some may consider the Jeep Wave silly but hey, it's all in the name of fun, and as they say, Jeep owners are a special breed, and you either get it, or you don't. While you may not always get a wave in return, don't let it deter you, and hopefully, the driver on the other end will eventually get it and learn how to return the favor. 
With that said, don't overthink it, and if you are in doubt of the hierarchy, throw out the wave anyway and keep the tradition going.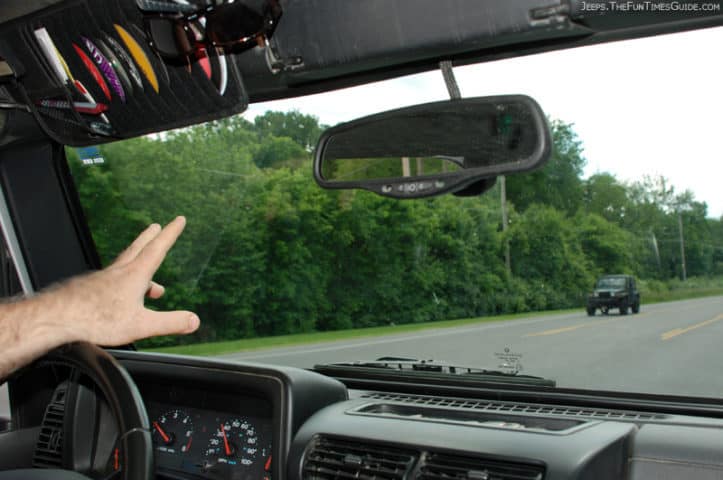 What Is the Jeep Wave Program?
As an appreciation for leasing or purchasing a new Jeep, owners of select models are automatically enrolled in Jeep Wave. Not to mention, it is one of the best loyalty programs in the industry, and it comes with the following benefits. 
Benefits of Jeep Wave Program
The first three oil changes and tire rotations are free of charge, with all work being performed by certified Jeep technicians.


Trip interruption: If you experience a problem with your Jeep and are left stranded, there is no need to worry. You are covered with up to $1,000 for lodging, meals, and transportation. In addition, 24/7 roadside assistance for the duration of your vehicle's powertrain warranty.


24-hour customer service: Premium customer support for scheduling appointments and any questions or concerns you may have regarding your Jeep vehicle.


VIP treatment: Preferential treatment at Jeep branded events nationwide.


A six-month subscription to onX Offroad Elite: This is one of the most extensive databases of roads and trails and perfect for anyone that likes to venture off-road.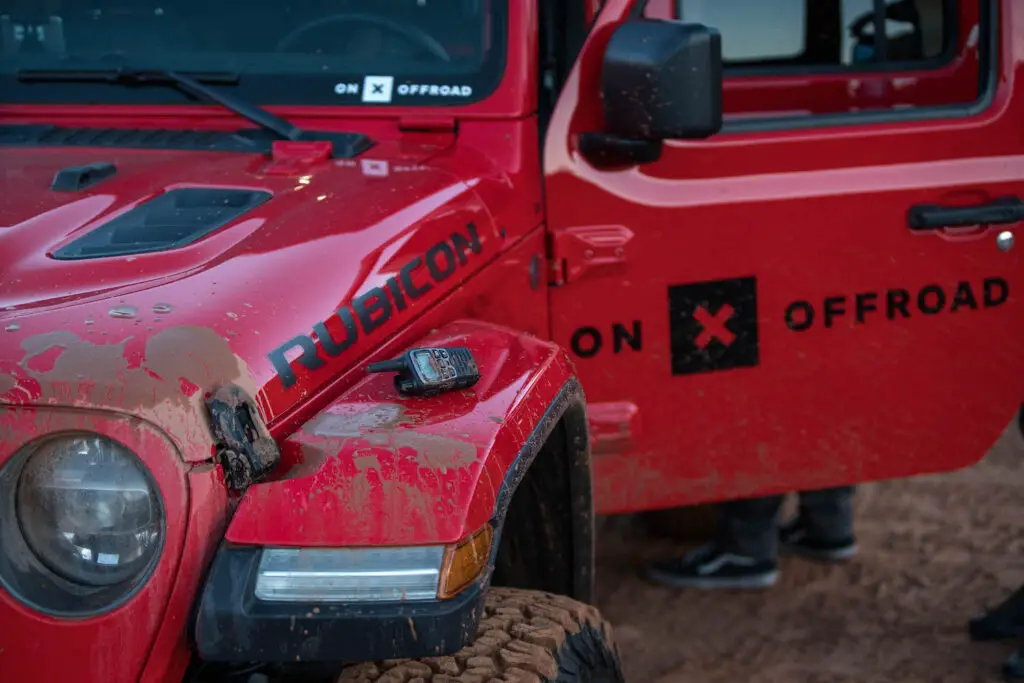 Jeep Wave Program Eligibility 
Since 2016, owners of the models listed below received two years of Jeep Wave coverage. However, if you own a non-qualifying 2015 and newer model, you can purchase a membership and receive the same benefits. However, in honor of Jeep's 80th anniversary, the program has been extended to cover all Jeep models along with an additional year of complimentary Jeep Wave coverage.
Qualifying 2016-2020 models
All Wranglers and Gladiators
Grand Cherokee Overland, Summit, SRT, Trailhawk, Trackhawk, and High Altitude
Cherokee, Compass, and Renegade Trackhawk trims
Coverage for Jeep Wave begins on the vehicle's in-service date or for non-qualifying owners who buy a membership, the date of purchase.
Cost of the Jeep Wave Program
While 2021 models receive three years of complimentary coverage, you can purchase a membership for $150 a year, although it should be noted it is non-transferable, and the coverage ends if you sell or trade in your Jeep.
Jeep Is Truly One of a Kind 
As the saying goes, "It's a Jeep thing, and you either get it, or you don't." However, it is not uncommon for owners of certain vehicles to extend a courtesy hand wave, with the Jeep Wave perhaps being the most iconic of them all. Not to mention one of the oldest as well. While it has evolved from its humble origins as a courtesy between soldiers passing by on the front to a hierarchy with rules that dictate who initiates the wave, learning it is a right of passage for Jeep owners. Likewise, it is about sharing the notion with complete strangers that they are part of a family with common interests.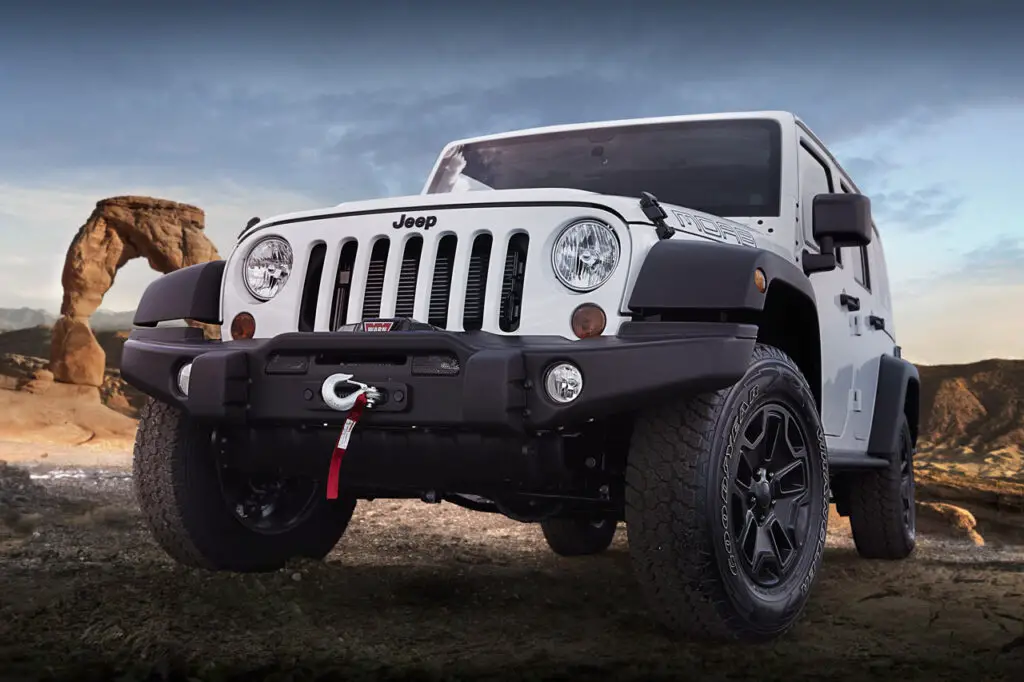 If you are a Jeep owner, especially a CJ, YJ, TJ, or a JK, you probably didn't need a reminder about the Jeep Wave. It should be second nature, and hopefully, you have mastered the art. For those new to the community, welcome to the club, and we hope you learned something new. Don't worry, you are not going to get hazed if you do not wave, and it is not some cult or secret society. However, by not participating, you are missing out on what "Jeeping" is all about. It's about having fun wherever you may venture and sharing a passion for what makes the Jeep a legendary icon. So get out there and remember to wave to your fellow kin, and maybe leave an inflatable duck on the next Jeep you see in the grocery store parking lot.
Who Worked on This?
---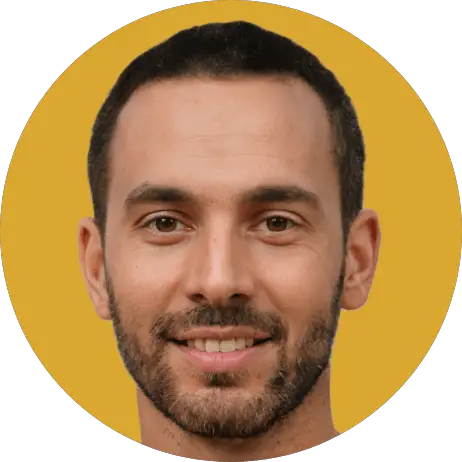 Brian
Editor
A master of organization, Brian helps keep everything running smoothly for Your Jeep Guide.
No Jeep yet but we're working on that!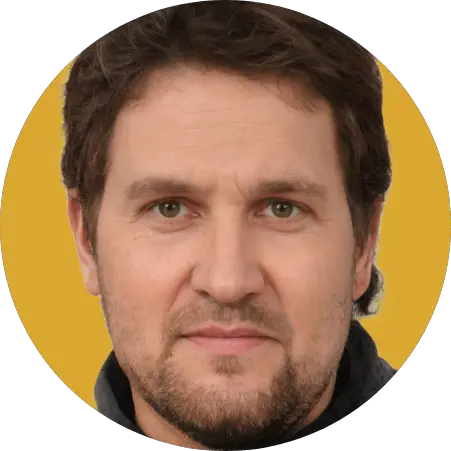 Cory
Writer
Cory loves his XJ and frequently thrashes it through the hills. He's constantly fixing something.

"What fenders?"
Check Us Out!