Summer is here and you want to take the doors of your Jeep Wrangler and experience the fresh summer air. You definitely want to keep your doors safe while they are off your Jeep and in this article, we will look at how to store your Jeep doors safely.
Jeep doors can easily be damaged in the garage if you don't store then properly. A number of things can happen to them including the paint being scratched or the inner finishing being soiled or corroded by some chemicals found in most garages.
How do you make sure that they remain safe? In this article I am going to show you some ways in which you can store away your Jeep doors without any worry.
Store Your Jeep Doors on a Wall Mount
The first method of storing Jeep doors that I am going to talk about is a basic wall mount. This is a simple yet effective way of achieving this.
You can build this yourself with a few basic tools and some L brackets. First up, you need a 2 by 12 piece of wood measuring about 55 inches.
You should be able to get this at most timber retailers and some hardware shops. Mount this piece of wood on the wall at a sufficient height round about eye level.
You want to make sure that it's nicely secured to the wall and won't fall off from the weight of your doors. Once you have done this, you now need to mount you brackets.
Look for rubber padded cylindrical L shaped brackets which are rubber padded in order to prevent damage to your doors.
Mount 4 of these onto the board. The space between the first 2 should be 12 inches for the back doors and 16 inches for the front doors. Each pair of brackets will be able to hold two doors each.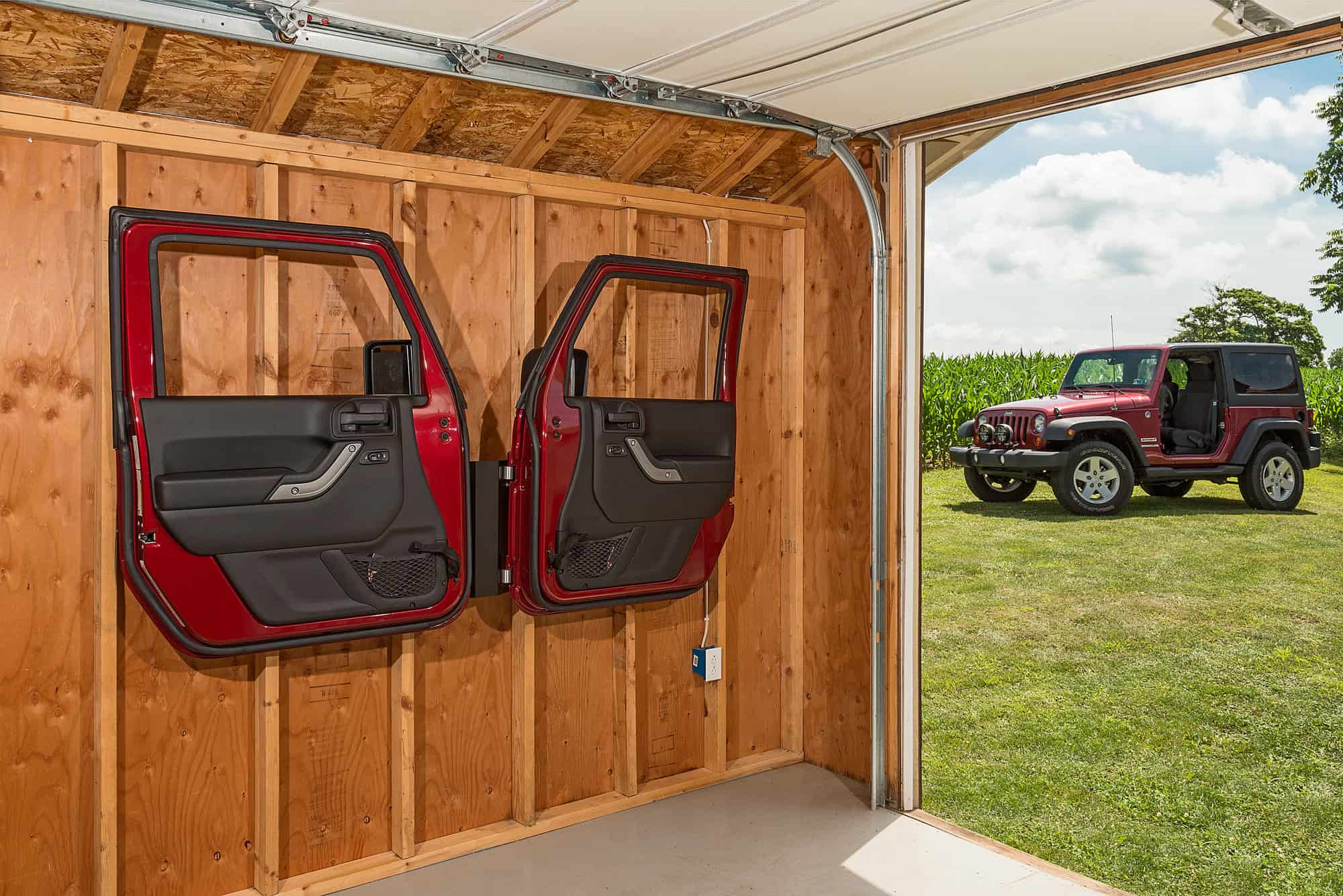 Store Jeep Doors on a Storage Cart
The other way you can store your Jeep doors is to custom build a storage cart. You can make it in 2 ways using either metal or wood.
If you choose to go for metal, you will have to get some extra padding so that you don't damage your doors. The storage cart is a simple design that is basically a cart on wheels that can securely hold all four of your doors and doesn't necessarily take up a lot of space.
Here are the basic measurements for the cart. It needs to be just over 6 feet long, 1 foot wide and 5 feet high. It consists of a rectangular frame at the bottom where you can put multi-purpose foam rubber so your doors don't get scratched.
The frame rests on 2 wheels and 2 castors so you can wheel the cart around effortlessly. If you are building this cart yourself, you can decide of which material is easier for you to work with. If you are like me, you will most likely go for the wood but, if not, metal will work just as well.
Conclusion
Storing your vehicle doors shouldn't be as complicated, this article outlined the 2 most effective ways to store your jeep doors, hope it helped shed a light.
Who Worked on This?
---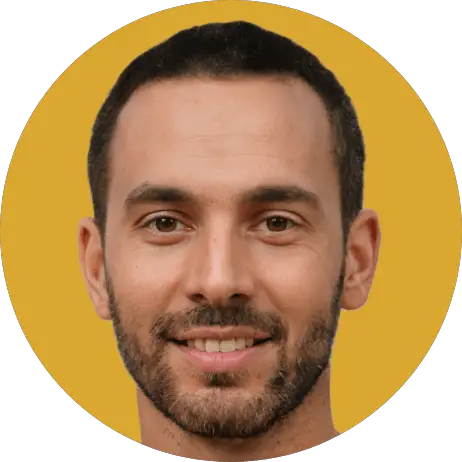 Brian
Editor
A master of organization, Brian helps keep everything running smoothly for Your Jeep Guide.
No Jeep yet but we're working on that!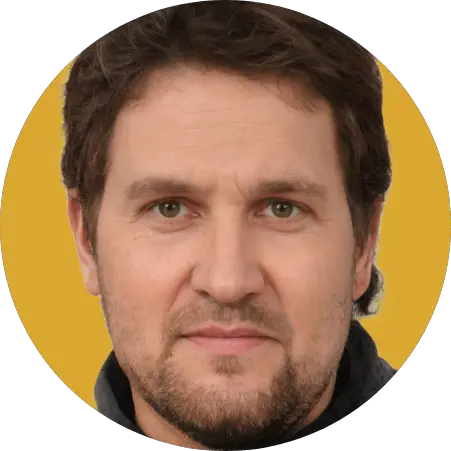 Cory
Writer
Cory loves his XJ and frequently thrashes it through the hills. He's constantly fixing something.

"What fenders?"
Check Us Out!