The Jeep Renegade is a great vehicle to modify. You can transform it into a capable off-road machine or simply personalize and improve on the interior. These are just a couple of the numerous ways people use upgrades, but doing these things isn't easy.
Those who don't take the time and effort to learn how to differentiate good mods from bad ones can often run into serious problems. All it takes is one wrong or unnecessary mod to create a destructive domino effect that can have dire consequences on your Renegade.
To help you avoid this, we've created an unbiased and up-to-date guide on Jeep Renegade mods, including a list of which ones are the best. We are not doing this to promote or sell certain brands like some other sites; instead, we are just enthusiastic fans of Renegades that want to help others find the best mods to unlock their Jeeps' full potential.
Comparison of the Best Jeep Renegade Mods
IMAGE
PRODUCT

Our Top Pick

The liner perimeter wall is set at 1.25" of height
Installation Difficulty: Easy
Cost: $

View Latest Price →

Offering a cargo capacity of 150 pounds
Installation Difficulty: Moderate
Cost: $$

View Latest Price →

Best Budget Option

Best for the Money
Installation Difficulty: Easy
Cost: $

View Latest Price →

Best Jeep Renegade Lift Kit
Installation Difficulty: Hard
Cost: $$

View Latest Price →

Best Tires For Jeep Renegade
Installation Difficulty: Easy
Cost: $$

View Latest Price →

Best Headlight Bulb For Jeep Renegade
Installation Difficulty: Easy
Cost: $$$

View Latest Price →
How to Choose Jeep Renegade Accessories
Choosing Jeep Renegade accessories is not like shopping for shoes. A decent amount of background knowledge and advanced planning is necessary to avoid turning your Renegade into a monstrosity.
The first step is developing a clear and achievable goal for what you want to accomplish by modding your Jeep Renegade. Are you looking to take it off-road, camping, mudding, or just want to add a few perks to give a unique style? Knowing the answer to these questions will provide a clearer picture of what types of mods you'll require.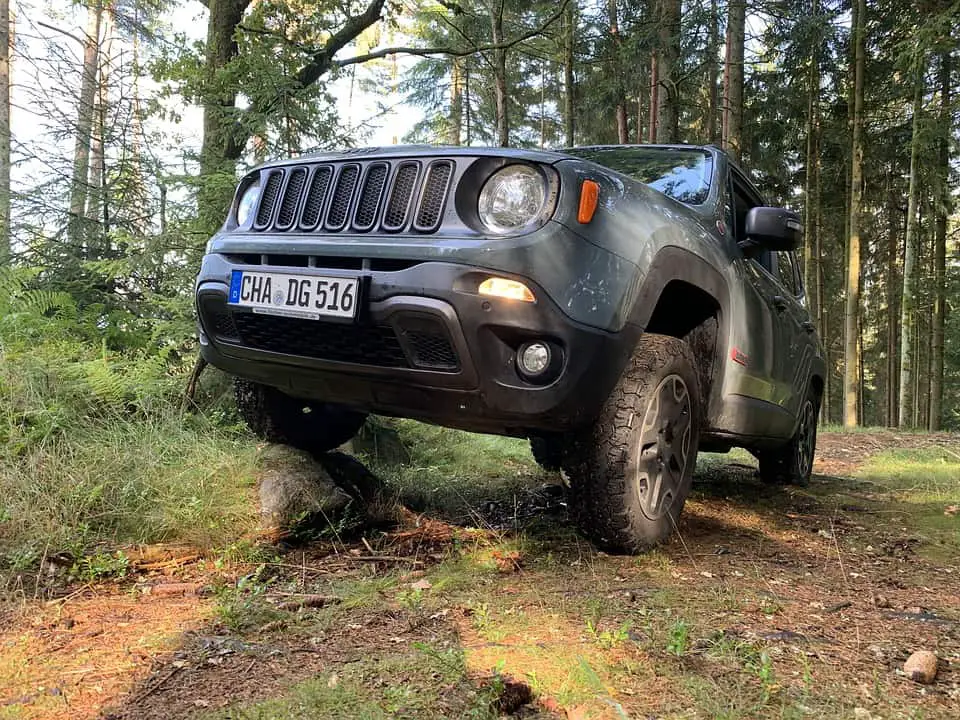 As far as the actual mods go, you'll first want to consider what its uses and benefits are. Next, how difficult or easy is it going to be to install, and finally, what it costs. Some other things you'll want to think about in between include whether or not the mod is legal, safe and if it will affect your car insurance.
Once you've established a solid understanding of the mod, then you can begin to figure out which brand to choose. This list is an excellent place to start as these companies make some of the most reliable industry standard mods around. They are independently tested, offer lifetime and money-back guarantees, and have an established and loyal customer base built on many years of trust and reliability.
At a Glance: Our Top Picks for Best Jeep Renegade Mods
Review of the Best Jeep Renegade Mods
As mentioned earlier, we are not trying to sell you these parts, and we are not working for any sponsored brand. The foundation with which our reviews stand includes the personal experiences we've had with a vast array of Jeep Renegade mods and the numerous amounts of customer and critical reviews we've read in researching which mods are the best in each particular category.
We're just happy to help fellow mod enthusiasts, so let's get started.
WeatherTech 40790 Cargo Liner
Installation Difficulty: Easy
Cost: $
We may earn commission from purchases made from our links, at no additional cost to you
What Recent Buyers Report
Finding negative reviews on these was somewhat tricky, considering that 95% of them were nothing but complimentary. The handful that we did find were merely disappointed that the liner wasn't very thick and seemed flimsy.
Satisfied customers made up most of the reviews, and they reported that the WeatherTech cargo liner is a must-buy product that is well worth the cost.
Why it Stands Out to Us
What made this product stand out was its perfect fit and superior design. The border of this liner features a raised lip that catches spilled liquids and contains them. The surface design also helps keep items in place while driving, and it covers a much wider area than other brands.
The complaints some customers had about this product being too thin are untrue. We admittedly thought the same thing at first glance because the WeatherTech's thinness is noticeable, but its performance on durability tests outshined even the thickest liner we could find. Its ability to protect the interior of your Jeep Renegade is without question.
Bottom Line
The bottom line on the WeatherTech cargo liner is that every Jeep Renegade owner should have one. It covers the most space without any gaps or cracks, protects longer, and could contain spills better than the other brands.
Pros
Made in the U.S.A
It fits most models well
Protects interior from all forms of wear and tear
Features a tall outer lip that helps to contain spills better
The surface design helps prevent items from moving all over
Cons
The liner is a bit too thin
More expensive than others
BRIGHTLINES Aero Crossbars
Installation Difficulty: Moderate
Cost: $$
We may earn commission from purchases made from our links, at no additional cost to you
What Recent Buyers Report
Owners are typically pleased with their purchase of the BRIGHTLINES Aero Crossbar. Those who weren't were few and far between and mainly complained about the crossbar not fitting their particular Jeep Renegade model.
Most buyers had nothing but good things to say about how well the BRIGHTLINES Aero Crossbar fit. People were also happy with the easy to follow instructions and thankful that the crossbars were well marked for placement to avoid confusion. 
Why it Stands Out to Us
The BRIGHTLINES Aero Crossbar immediately impressed us due to the simple fact they are specifically designed for Jeep Renegades. Other crossbar brands can't match this almost perfect fit because of their generic universal design to work with multiple types of vehicles.
Equally as impressive was that we experienced no wind noise from these crossbars. For those unaware, wind noise is a significant concern for people looking to outfit their Jeep Renegade with one because it can be loud and annoying. This is not an issue with the BRIGHTLINES crossbar because its aerodynamic shape produces none.
Bottom Line
The BRIGHTLINES Aero Crossbar is another must-buy product for Jeep Renegade owners. Not only is it one of the few crossbar products made specifically for the Renegade, but it also is very well made and aerodynamic.
Pros
Load capacity of around 150lbs.
Tools and hardware are included
Easy installation and clear instructions
The aero wing shape of its design eliminates wind noise
Rooftop clearance space allows for additional roof rack accessories
Cons
Doesn't fit some models
Screws can be difficult to tighten
Red Hound Premium Mud Flaps
Installation Difficulty: Easy
Cost: $
We may earn commission from purchases made from our links, at no additional cost to you
What Recent Buyers Report
Recent buyers of the Red Hound Premium mud flaps have many good things to say about this product. Praise is typically centered around how well they fit and that all the holes needed for installation match up.
Other compliments include how well built these mud flaps are and that they do their job better than most other brands.
A few recent buyers were upset about having to use a drill to modify a couple of the holes. Besides these minor fitting issues, there were no other complaints.
Why it Stands Out to Us
What distinguished the Red Hound Premium mud flaps from the others we reviewed was that their size and shape were about as close to perfect as you can get. The challenging part about designing mud flaps is making them big enough to protect a sizable area while at the same time small enough, so they don't stick out or hit the tires when turning. The Red Hound mud flaps accomplish this.
We had no issues with installation, and the toughness and durability of the Red Hound mud flaps are well above average.
Bottom Line
The consensus opinion regarding the Red Hound Premium mud flaps is that they are the best product of their kind. Its superior yet out of the way coverage area, quality construction, heavy-duty materials, and easy installation make this product stand well above its competitors.
Pros
Sleek design that looks and fits great
Includes mounting hardware and instructions
Guards are made from thick, heavy-duty polymer
They don't stick out or contact wheels when turning
Provides a more expansive coverage range than other brands
Cons
Fitting issues with specific models
Installation may require drilling new holes
Best Jeep Renegade Lift Kit
TeraFlex 1351200
Installation Difficulty: Hard
Cost: $$
We may earn commission from purchases made from our links, at no additional cost to you
What Recent Buyers Report
Jeep Renegade owners who have recently bought the TeraFlex 1351200 lift kit are generally happy with the product. They are quick to praise how it provides lift without altering wheel alignment or negatively impacting highway performance.
Most negative complaints about this lift kit involve its rather lengthy and complicated installation process.
Why it Stands Out to Us
What made the TeraFlex lift kit better than the others we reviewed was the impressive amount of work that the people at TeraFlex put in to produce a lift kit design that maintains the stock suspension geometry.
It's nice not having to put time and effort into fixing the various steering and suspension parts that are typically altered by lift kit mods. Things like the lengths of the track bar and shocks, as well as pinion, caster, and driveshaft angles, were unchanged by the TeraFlex lift kit.
Bottom Line
In our opinion, the extra parts and, therefore, additional time needed to install the TerFlex lift kit are well worth keeping the suspension geometry in place. Combining this very convenient feature with unaffected highway performance and affordable pricing makes it the best Jeep Renegade product available.
Pros
Fair price and made in the U.S.A
Quality construction and attractive design
Instructions are concise and easy to follow
Kit preserves correct wheel offset and alignment
Doesn't compromise highway performance or handling
Cons
Installation can take up to 6 hours for some
Threading mismatches with a few nuts and bolts
Best Tires For Jeep Renegade
Pirelli SCORPION VERDE
Installation Difficulty: Easy
Cost: $$$
We may earn commission from purchases made from our links, at no additional cost to you
What Recent Buyers Report
The latest buyer reviews of Pirelli SCORPION VERDE tires are a healthy mix of positive and negative opinions. People either love or hate these tires, with the hate mainly directed towards quick tread wear, poor fit, and a high price tag. The folks who praised the SCORPION VERDE tires were happy with their durability, traction, and fuel efficiency.
Why it Stands Out to Us
What stood out to us about the Pirelli SCORPION VERDE tires was how they blew away the other brands we tested regarding handling in both wet and dry conditions. We knew going in that Pirelli makes some of the best tires, but we figured going up against top brands like Michelin that the competition would be closer.
Other impressive features include the lengthy amount of time these tires can hold air and the smooth, quiet ride they provide.
Bottom Line
The Pirelli SCORPION VERDE's bottom line is that testing has proven them to be the superior product. They are a tad more expensive, but you're getting every penny back in the value provided.
Pros
Very quiet and durable threading
Good traction on wet and icy roads
Holds air for an impressive amount of time
65,000-mile limited manufacturer tread life warranty
Reduced rolling resistance for improved fuel efficiency
Cons
It can be hard to align
A bit more pricey than other brands
Best Headlight Bulb for Jeep Renegade
Philips H11 Standard Halogen
Installation Difficulty: Easy
Cost: $$
We may earn commission from purchases made from our links, at no additional cost to you
What Recent Buyers Report
Recent customer reviews are mostly favorable. Compliments towards the Philips H11 Standard Halogen bulb include improved illumination and depth of vision in comparison to the factory standard bulbs, simple installation, and a nice subtle bluish tint the light produces.
The folks who wrote unfavorable reviews were mostly upset that the bulbs they purchased burned out very quickly. Some reported fading brightness and burnouts as early as three months after installation.
Why it Stands Out to Us
What made an impact on us was the balance this bulb achieves by casting light that's super bright but not extremely overpowering or obnoxious. The blue tint helps the Philips H11 bulb by diluting some of the whiter, more intense beams and giving them a slightly cooler tint. 
Bottom Line
When all was said and done, we were left with nothing bad to say about these bulbs. The light they cast is just so wonderfully brilliant that they're a bit hard to find in stock at some stores.
Pros
Bulbs are DOT compliant
Excellent customer service
Easy install and long-lasting
A cool subtle blue tint is added to the light
A vast improvement over most OEM bulbs
Cons
Not compatible with some models
Not as bright as some other brands
What Are the Benefits of Investing in Mods for Your Jeep Renegade?
Investing time and money into any one of the mods listed above will provide a notable boost to your Jeep Renegade. These include improving the overall driving performance with better handling, maneuverability, comfort, and power.
You can also prolong the life of your Jeep Renegade by investing in the mods on our list that increase durability and reliability. These things are beneficial to your Jeep and your well-being. Knowing that you've done these upgrades will, without a doubt, give you peace of mind that your Jeep Renegade is less likely to suffer an unexpected breakdown.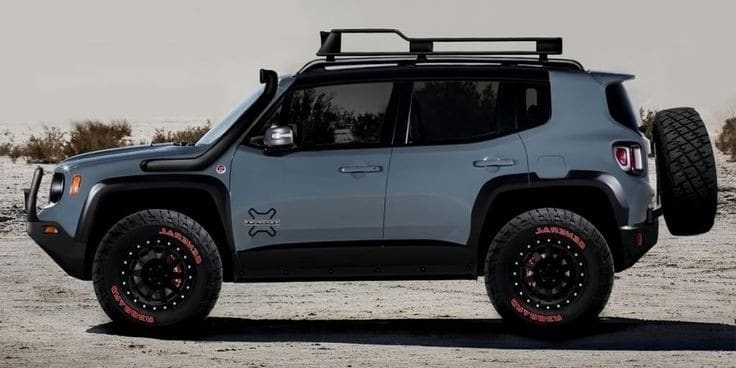 Also, you'll be better equipped to limit damage and injury during crashes if you choose to invest in a more robust bumper, rock sliders, side airbags, and brighter lights. These same mods will lower your chances of an accident as well.
It's important to note that you're unlikely to benefit financially by selling your modded Jeep Renegade. Though the market for modded vehicles is going up, there just aren't many folks who are interested in purchasing one. There are many reasons for this, but mainly people like to do their mods or don't trust or like aftermarket parts on their Jeep.
What are some of the major 'wins' people will get out of this product?
Jeep Renegade Upgrade Dos and Don'ts
Jeep Renegade Upgrades can be extremely advantageous when done the right way and utterly detrimental when not. Here are a few Do's and Don'ts you'll want to follow while upgrading your Jeep Renegade.
Do's
Arm yourself with as much knowledge as possible regarding the mods you choose to install on your Jeep. Anytime you remove or add something to your vehicle, it has the potential to affect how the other parts of the Jeep behave.


Be logical and patient with your mods regarding what order you do them in and which brands you choose. Some mods require other mods to function correctly, and when done in the wrong order, many things can go wrong. Using name brand parts will also keep you out of trouble because not only do they tend to work better, but most have excellent warranties and money-back guarantees.


Invest in an extra spare tire if you plan on doing some off-roading. No matter how durable you think your tires are, they are still susceptible to flats, and you don't want to get stuck in the middle of nowhere.
Don'ts
Don't waste money on a horde of accessories that you'll wind up pulling off a few months later because you discovered something better. Take your time and plan it out.


Don't be afraid to step out of your comfort zone. Take some risks with your upgrades and try installing what you can on your own. You'll get a lot more satisfaction out of the process.


Don't listen to what every mod salesperson or "expert" Jeep blogger tells you. Most don't know what they are talking about or just want to spread their negativity.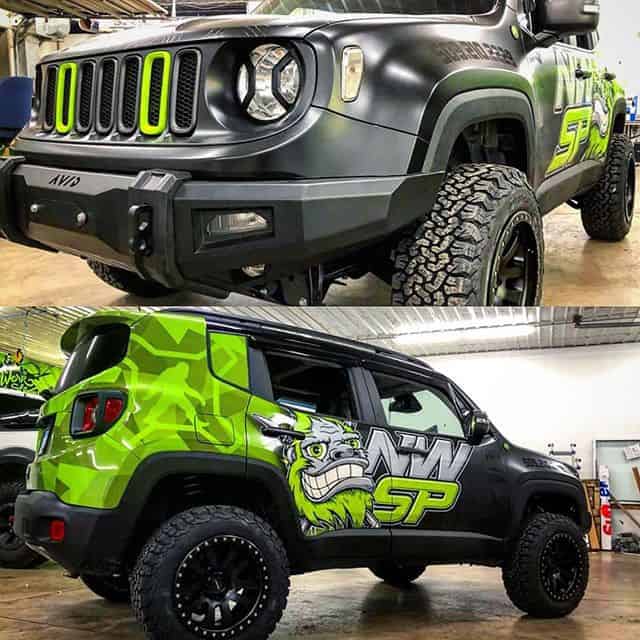 Best Types of Mods for Jeep Renegade
The best types of mods for Jeep Renegades, in our opinion, are the ones that give your Jeep added abilities or significantly improves on something that was already there. Here are a few of these types of mods. 
Jeep Renegade Interior Accessories
Here's some of the most common interior mods that Renegade owners opt for:
Protective Liners
One of the best interior accessories for the Jeep Renegade is the rather wide selection of protective liners. You can choose from carpet, rubberized, molded thermoplastic, and molded polyethylene liners for your Jeep. Each type is made to fit over the factory carpet to add protection to your interior floors from water, dirt, snow, gum, grease, etc.
Grab Handles
Lifted Jeeps can be difficult for some people to get in and out of. And if you have a question about how much does it will cost to lift a wrangler then you'll be amazed to know the answer. Installing a pair of molded, sure grip grab handles will remedy this issue. They are also really easy to install and inexpensive.
Entry Guards
Aluminum, thermoplastic, and stainless steel entry guards help your Jeep's highly trafficked lower door frames endure the abuse it sees.
Jeep Renegade Off-Road Accessories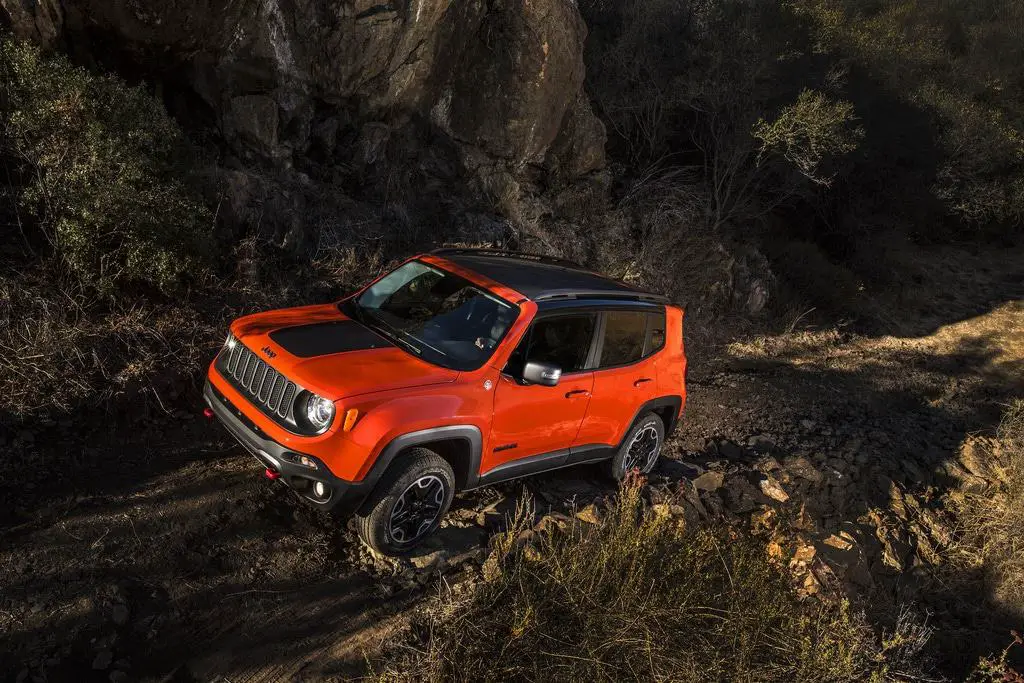 Snorkels
Snorkels are one of the best and coolest off-road accessories. They are coupled to the Jeep's air intake to avoid sucking in any water or mud when slogging through swamp-like terrain.
Recovery Gear
Any Jeep Renegade owner who goes off-roading needs a solid set of recovery accessories.
Some of the more important ones include winches with recovery straps that stretch out and provide kinetic energy to pull a stuck vehicle out of sand, mud, or snow. Emergency first aid kits, bumper tow hooks, fire extinguishers, spare tires, and jacks are some of the other top choices in recovery gear.
Conclusion 
Following the advice and using the products detailed here will get you well on your way to becoming a more sophisticated modder. It's important not to get complacent because even though this guide provided a healthy dose of information, there's still plenty more to learn.
Quick Summary – Best Jeep Renegade Mods
Before you head out, here's a quick summary of the best Jeep Renegade mods:
People Also Ask
Below are some common questions surrounding this topic.
What Upgrade Should I Start With for My Jeep Renegade?
A few of the more common starting upgrades for the Jeep Renegade include all-weather cargo liners, roof racks, tires, and lift kits.
Which Upgrades are Necessary for a Renegade?
The only necessary upgrades for Jeep Renegades are those needed for off-roading, mainly skid plates, lift kits, and tires.
Do Upgrades Increase My Jeep Renegade's Value?
Upgrades to your Jeep Renegade can increase its value, but that is dependent on who is appraising it or interested in buying it. Dealerships will usually turn down buying it or offer the blue book value. People who are looking for a modded Jeep can offer more if they are interested in the particular set of mods you have.
Who Worked on This?
---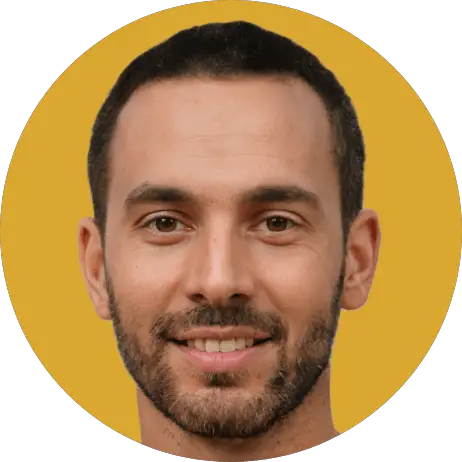 Brian
Editor
A master of organization, Brian helps keep everything running smoothly for Your Jeep Guide.
No Jeep yet but we're working on that!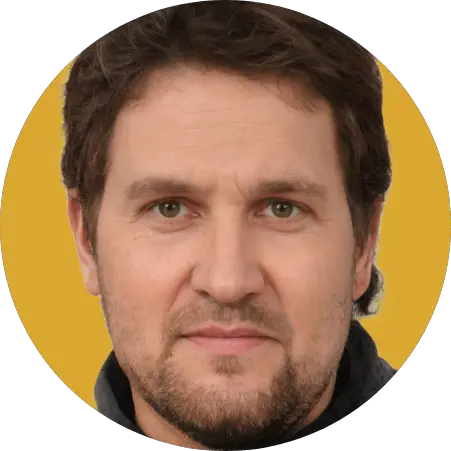 Cory
Writer
Cory loves his XJ and frequently thrashes it through the hills. He's constantly fixing something.

"What fenders?"
Check Us Out!