A battery is one of the often neglected components in a vehicle. However, it plays a crucial role in the overall performance of your automotive.
In the first place, a battery is responsible for providing a powerful start during ignition. And in vehicles such as Jeep Wranglers, a battery offers more than ignition power, but it also provides deep cycling for the Jeep's high energy and performance demands.
Speaking of Wranglers, the conventional batteries might not be powerful enough to cater to the heavy off-roading demands of a Jeep.
Regardless of whether you're using your Jeep for regular commutes or heavy-duty off-roading, the best battery for Jeep Wrangler should be more than a fit for your Jeep.
Wait! Make sure you know the right battery size for your Wrangler!
Instead, it should provide the power to start as well as comfortably run your Wrangler. To avoid the inconveniences of a failed battery system or the unnecessary replacements, you need a battery that is durable and pragmatic.
However, the market is awash with batteries that choosing the right one for your needs can spin your head into confusion.
Fortunately, I have done the hard work for you, and in this article, I list the top six batteries for Jeep Wranglers. All the battery options I have listed below are pragmatic and will survive the heavy off-roading needs of your Jeep Wrangler.
Comparison of the Best Battery for Jeep Wrangler
IMAGE
PRODUCT

Our Top Pick

Provides high cold-cranking power of 800 Amps
Battery Group: DH6
Battery Type: Lead-Acid, AGM

Have 20 times more vibration resistance for durability
Battery Group: 78DT
Battery Type: Lead-Acid, AGM

Best Budget Option

Best for the Money
Battery Group: 48
Battery Type: AGM

Odyssey Batteries 34R-PC1500T

Best Battery For Jeep JK
Battery Group: 34
Battery Type: AGM, SLA and VRLA

Genesis Offroad GEN-131-JKDBK2A

Best Jeep JK Dual Battery
Battery Group: 34
Compatible with most JK Wranglers
Review of the Best Battery for Jeep Wrangler
Here are the 5 top quality batteries for your Wrangler:
Odyssey 34R-PC1500T
Battery Group: 34
Battery Type: AGM
Warranty Length: 4 years
Topping my list of the best batteries for Jeep Wranglers is the Odyssey 34R-PC1500T. I know this might come as a surprise to anyone who knows anything about automotive batteries, but the Odyssey 34R-PC1500T has been consistently ranked as among the best in its class.
A popular model, Odyssey 34R-PC1500T, is designed for both modern and conventional vehicles. In particular, Odyssey 34R-PC1500T will provide express recovery, incredible deep cycling ability, and magnificent starting power to your Jeep Wrangler.
Long Shelf Life
Odyssey 34R-PC1500T is a durable product, and it promises a long shelf life. So, with the Odyssey 34R-PC1500T, you'll not have to worry about making battery replacement every three months.
The long service life is further underlined by a long shelf cycle, meaning you can store this battery on an open circuit without connecting its terminal to any device and without having to recharge it for up to 2 years.
Performance
The Odyssey 34R-PC1500T comes with a plethora of desirable performance features. For instance, it comes with deep cycles of over 50%, and it can sustain 400 cycles at 80% discharge.
The 850 Cold Crank Amperes (CCA) lets you fire the battery with ease, even during the cold winter conditions.
The large plate surface provided by the pure virgin lead translates to more power on the battery, and this further underlines the efficiency and performance of this unit.
Vibration Resistance
I like the vibration resistance as it prevents the batteries from mechanical vibration as well as the high impact shock.
Other features I love about the Odyssey 34R-PC1500T is the temperature tolerance that helps the battery survive to severe temperature ranges.
The faster recharge, on the other hand, allows for 100% percent recharge within a short period of 4 to 6 hours.
Pros
Easy to mount
Faster recharge
High performance
Extended life cycle
ACDelco 48AGM
Battery Group: 48
Battery Type: AGM
Warranty Length: 7 years
If you're an off-road enthusiast who lives in the hot and remote regions, the ACDelco 48AGM is the best Jeep replacement battery you can have.
With plenty of desirable components, this battery will provide you with optimum performance with little to no sulfating in the hot weather.
A pragmatic unit, this battery will provide your Jeep with powerful ranking amperage. This unit is designed for deep cycling, and the pressure plating on the battery helps to improve the current flow.
Leak-Proof
Leaking car batteries are more than destructive, but they also pose a potential safety hazard because they can result in a battery explosion.
ACDelco 48AGM features a separator and a vent cap, and collectively, these features will keep the battery free of leaks as well as spills.
The oxygen recombination feature on the ACDelco 48AGM reduces water loss on this unit, and lets you have a maintenance-free experience with this battery.
High Evaporation Resistance
Reiterating to what we had mentioned in the intro, ACDelco 48AGM is suited for use even in the hottest of the environments.
ACDelco 48AGM comes with an improved acid circulation system that will keep your battery cooler even in the smelting hot summer season.
Maximum Conductivity
One of the major reasons why batteries do not provide sufficient starting power to your Jeep Wrangler is because of conduction capabilities.
With the ACDelco 48AGM, you'll be pleased to know that the grid is constructed from calcium lead. Calcium lead, unlike other materials, will offer optimal conductivity.
At the same time, the calcium grid will decrease resistance, and the net result is you get a battery that will start your Jeep Wrangler with less of a hassle. And this battery can solve your jeep starting issues.
Performance
The ACDelco 48AGM is an AGM battery designed for deep cycling. This battery is rated 70AH and has 760 CCA that lets it crank powerfully during winter.
The battery offers a cranking power of 880A. The calcium coated plates have a high charge reception, letting you power your Jeep with a stable current for extended periods.
Pros
Stable current
Heat resistance
Calcium coating to reduce wear and tear
Cons
Some other users have issues with the lead parts
Optima 37/78 RedTop
Battery Group: 34
Battery Type: AGM
Warranty Length: 3 years
This is yet another product from Optima, and it goes ahead to underline the superiority of the brand. Like the Optima 34/78, I had reviewed above, the Optima 37/78 comes with rugged durability and is highly pragmatic.
Spiral Cell Technology
At the heart of the Optima 37/78, it has the spiral-wound cells. The cells on this battery are constructed from lead plates, and they help in delivering steady current for an extended period with minimal sulfating.
Extra Resistant
A durable product, Optima 37/78, comes with impressive power delivery and extreme resistance to the most common forms of battery failure.
The special housing on this unit is capable of resisting vibration up to 15 times better than the regular car batteries. This battery is further bolstered with a leak-proof system that will prevent acid from spill out.
In a nutshell, Optima 37/78 is a suitable option for off-road vehicles, such as Jeep Wranglers, trucks, SUVs, hot rods, and even streetcars.
Performance
The 12-volt Optima battery produces 800 CCA. At the same time, this battery has an incredible reserve capacity of 100% minutes, meaning it gives power when you Jeep need it most.
In particular, the battery has strong staring power and delivers a powerful burst of ignition for a reliable start-up every time.
Unlike conventional batteries, this unit from Optima will stand up to the extreme terrain, hard launches and is proven for every road every day.
Pros
Spill-proof casing
Vibration resistant
Extended run time
Cons
Depending on the usage this battery may not last long
Optima D34/78
Battery Group: 34
Battery Type: AGM
Warranty Length: 3 years
The Optima D34/78 is a functional unit, primarily built to power all the energy needs of your Jeep, including the electronics, hydraulics, the winch, and any other appliances that you might have in your Wrangler.
The Optima D34/78 is a dual-purpose generator, boasting of quality performance components. A sturdy and durable product, Optima D34/78, is housed under a polypropylene shell.
The shell offers protection against spills while bolstering the sturdiness of this unit.
Dual-Purpose
A highly versatile unit, Optima D34/78, offers a potent 750 CCA together with deep-cycling abilities. Combined, these features make the Optima D34/78 an inspired choice for tackling a variety of tasks, and it will effectively handle all the energy needs in your Wrangler, including powering the hydraulics.
Reserve Capacity
The reserve capacity is a vital component as it determines how long a battery takes before discharging. With the Optima D34/78, no need to worry about the operation time; this unit has a high reserve capacity and will offer a generous run time of 120 minutes before getting discharged.
An ideal option for seasonal use, you don't need to take any special precautions or regularly crank it over if you happen to store your Jeep throughout winter.
And when spring comes, the Optima D34/78 will still have more than enough charge to start your vehicle and will recharge to full strength in no time once you start using it.
Performance
A real monster, Optima D34/78, is constructed with Optima's cylindrical coil system. This system offers a huge flow of high-quality lead, allowing the battery to perform exceptionally well.
I can also not fail to mention that this unit has an incredible starting performance capabilities and superb deep-cycling ability.
Like the Odyssey we mentioned above, Optima D34/78 can similarly withstand the extreme vibrations and endure the heaviest electronics loads asked of it.
The Optima D34/78 is a must for any off-road enthusiast. The incredible deep cycle, alongside the sturdiness and durability of this battery, makes it an ideal option for the heavy-duty Jeep Wranglers.
Pros
Deep cycle
Dual-purpose
Longer lifespan
Maintenance-free
Cons
Some users find the price too high
Genesis Offroad Jeep JK Dual Battery Kit
Battery Group: 34
Battery Type: AGM
Warranty Length: 4 years
If you're the kind of person that regularly leaves the confines of civilization, or have some power-hungry components in your Jeep Wrangler, you need a performance-oriented battery. Fortunately, the Genesis Offroad Jeep JK Dual Battery Kit can help to satiate your Jeep's energy-pangs.
Dual-Purpose
The Genesis Offroad is a versatile unit that will provide you with both cold cranking and deep cycling capabilities.
So, the Genesis Offroad is more than a primary starter battery, but it will go ahead to provide you with a host of other benefits to match all the energy needs of your Jeep.
This battery kit is designed to offer additional battery capacity as well as run time. At the same time, this battery kit will protect your cranking battery from getting drained by your electronics.
Performance
If the cranking power ever gets too low, the boost button jump-starts the unit form the second battery.
The built-in wiring system on this battery is not only powerful, but the system is easily expanded with the small isolator that is available with its automatic functions.
The premium battery terminals on this unit are crimped to the flexible two gauge wire that connects the batteries. The integration of wire son the top of the plate makes serving and maintenance of this unit easier.
Pros
Powerful
Dual-purpose
Easy to mount
Easy maintenance Element
Cons
Confusing size system
What to Look for When Buying a Battery for Your Wrangler
As we had mentioned earlier, choosing the best battery for a Jeep Wrangler is a tad challenging. In the section below, I shall provide you with a comprehensive list of the crucial factors that should consider when purchasing a battery for your Jeep vehicle.
Safety
First things first, consider the safety of your Jeep Wrangler when choosing a battery. Avoid batteries with inferior construction or no protection to avoid harmful emissions, battery spills, or any other safety threat.
Weight
While weight is not a crucial consideration and will not affect the performance, lightweight batteries are easy to move than the heavy ones.
Always consider the lightweight batteries that will allow you to move them even when you're alone.
Size
The size refers to the dimension of the batteries. Now, understand that the space on the battery component of every Jeep Wrangler is different. And so, you need to choose a battery that will fit in your Wrangler.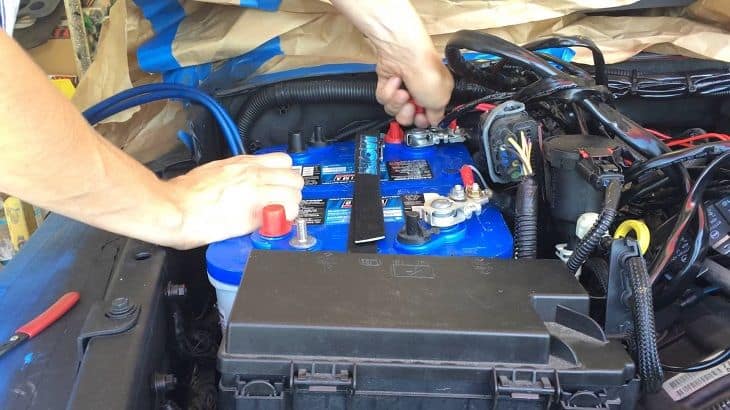 Power
Power is among the essential considerations when choosing a battery for a Jeep or any other car for that matter. Ideally, the power ratings on the battery should match those of your Jeep Wrangler.
Maintenance
Consider purchasing a maintenance-free battery as you might not have the time to attend to the battery. With a maintenance-free battery, you'll not require changing the plate or even add water.
All that is needed in a maintenance-free battery is to plug and play. While it's a tad expensive than the conventional batteries, it's worth the cost because you'll avoid the hassles associated with the regular maintenance of the battery.
CCA
CCA is an abbreviation of Cold Crank Amperes. What this means is that even in cold conditions, your battery is capable of handling maximum amperes o current.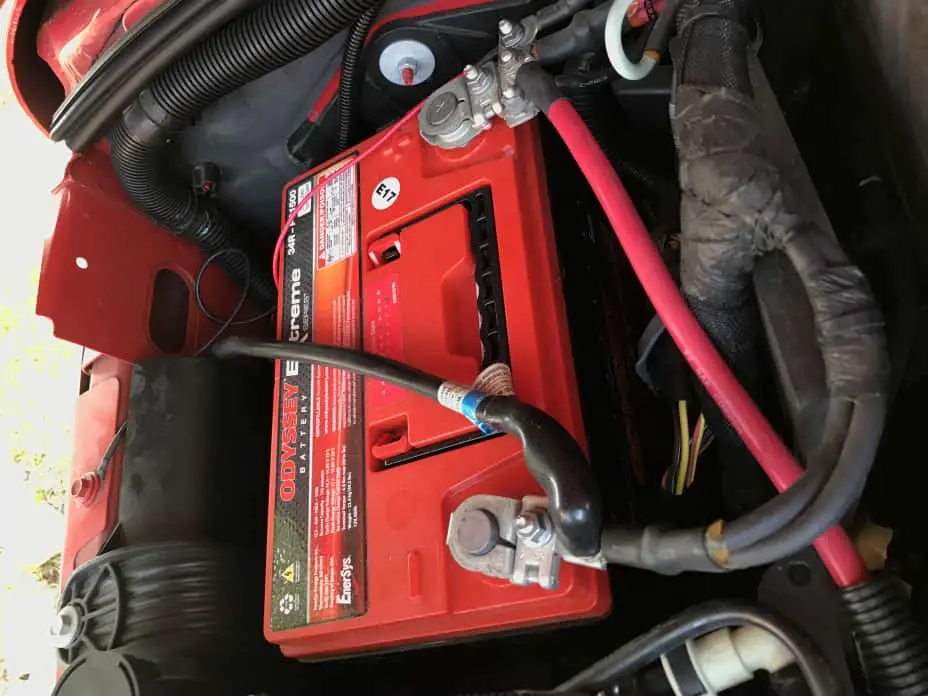 And if a battery has a higher CCA, it indicates that the battery has more ampere current drain on cold conditions.
Recharge Time
Avoid batteries that will take a longer period to get recharged. Instead, get a battery with a shorter recharge time.
Vibration Resistance
A battery with vibration resistance will stand up to the torment, bumping, and enormous vibrations that are associated with driving a Jeep Wrangler.
Reserve Capacity
A battery with a reserve capacity is a lifesaver because it offers power for a reasonable period when your alternator is not charging the battery.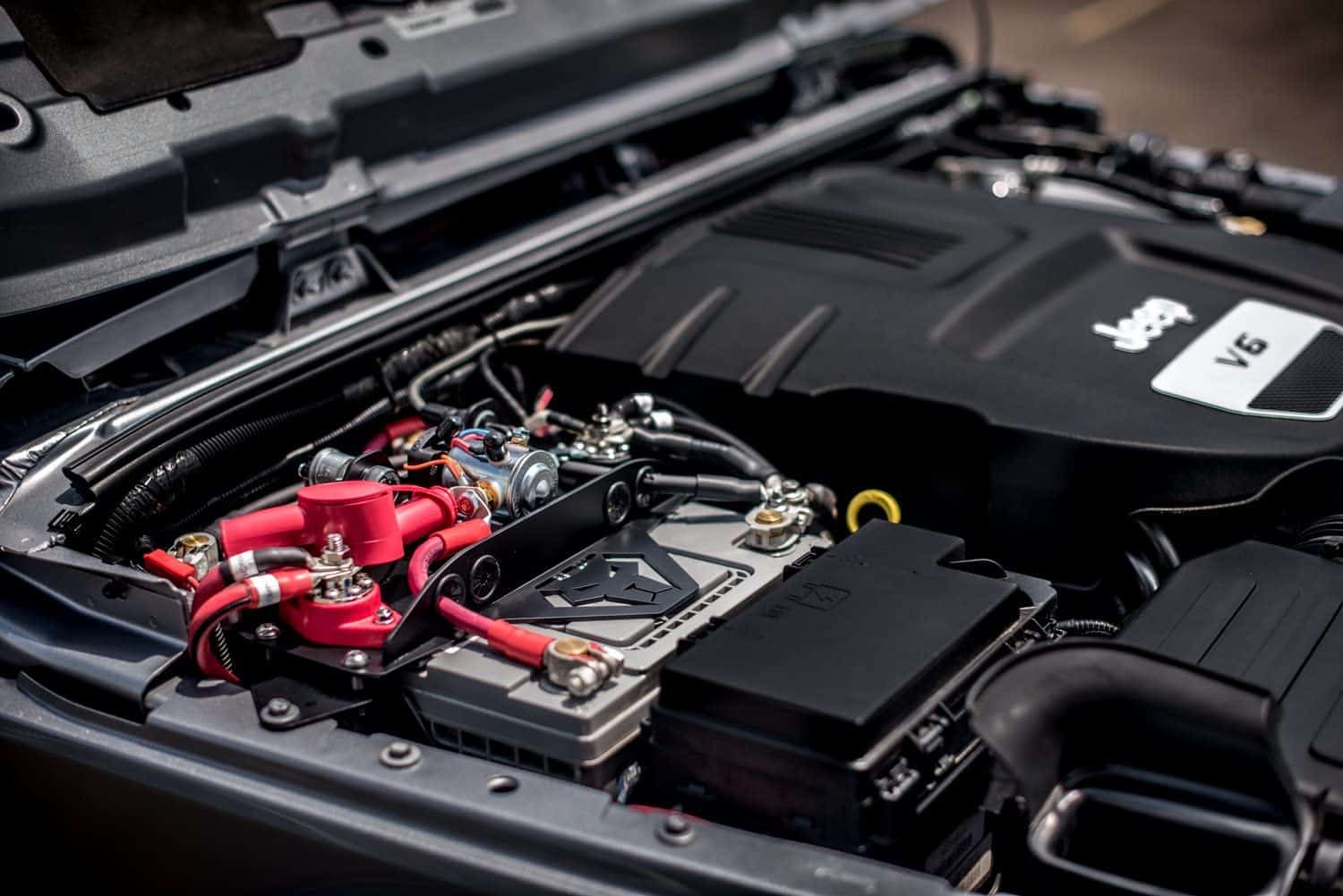 A battery with reserve capacity is a handy option, especially if you love going outdoors regularly as it will let you reach your destination before it eventually runs down.
Conclusion
Having a robust battery is a lifesaver and will make your life more enjoyable and with fewer hassles. Carefully go through my listed options above, and choose a model that you think will fit the energy needs for your Jeep.
Quick Summary – Best Battery for Jeep Wrangler
Before you get too far, here's a quick summary of the best battery for Jeep Wrangler:
The Odyssey 34R-PC1500T Red Top AGM Battery
Genesis Offroad Jeep JK Dual Battery Kit
The Optima D34/78 Battery
Other Jeep Related Guides
For more jeep related articles click here.
Who Worked on This?
---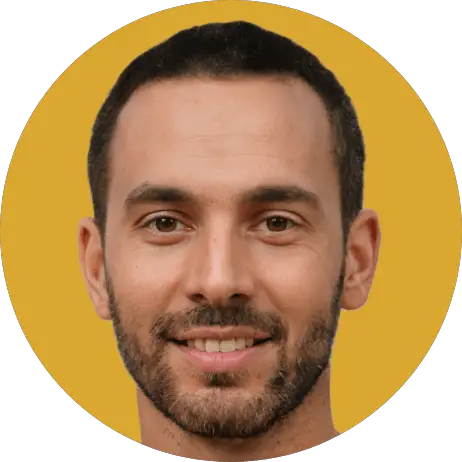 Brian
Editor
A master of organization, Brian helps keep everything running smoothly for Your Jeep Guide.
No Jeep yet but we're working on that!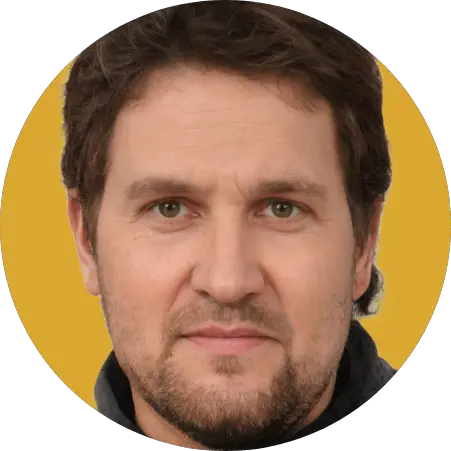 Cory
Writer
Cory loves his XJ and frequently thrashes it through the hills. He's constantly fixing something.

"What fenders?"
Check Us Out!