Are you looking for a compact SUV that will mesh with your adventurous lifestyle?
Unlike most vehicles in the compact or subcompact class, Jeep has produced two SUVs that are capable of city life while still being adventurous. Jeep's famous off-road capabilities are integrated into these entry-level vehicles, and you don't have to be a hardcore adventurer to get the complete Jeep experience.

TL;DR: Jeep Compass vs Renegade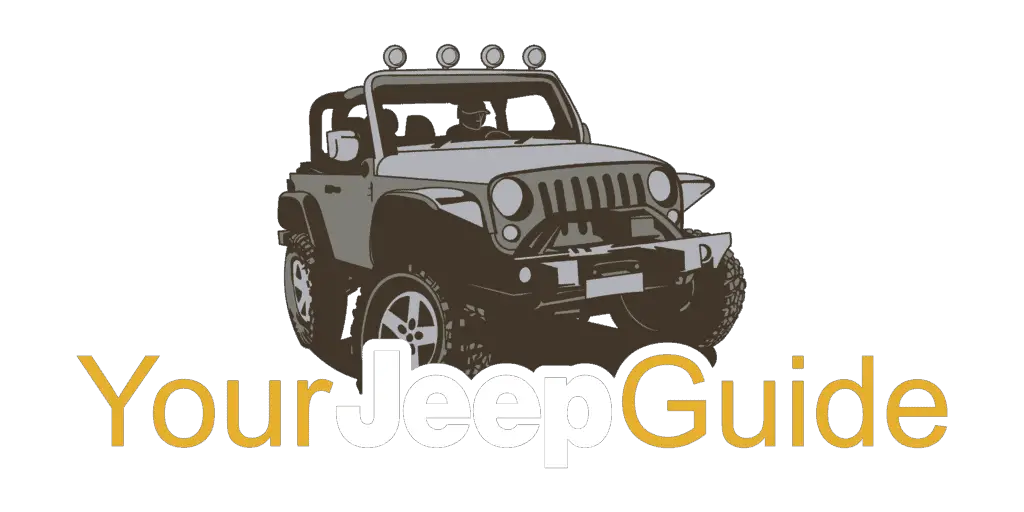 Jeep Compass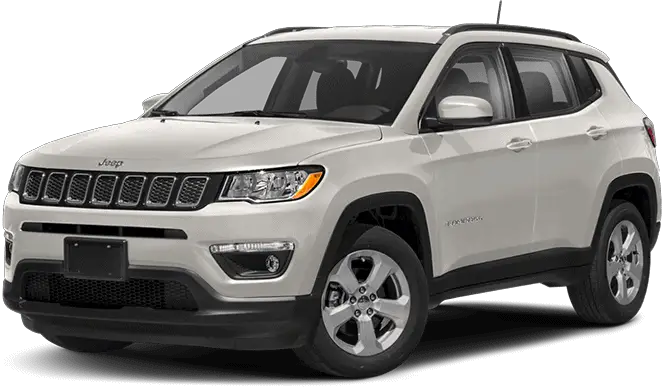 Renegade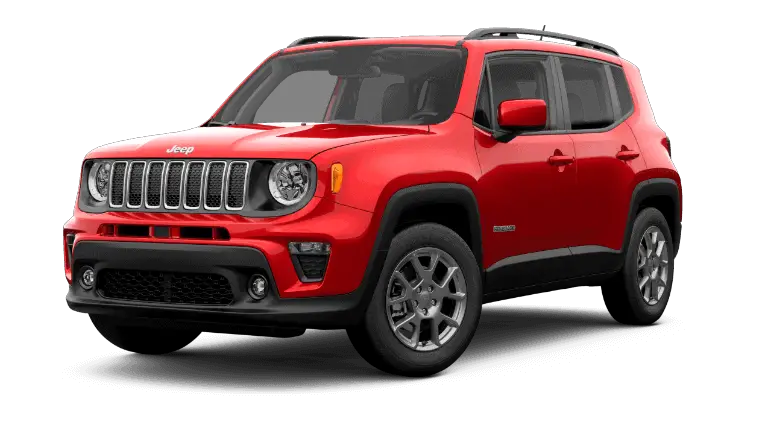 Pros
Jeep Compass
Comfortable Interior
Solid Off-Road Ability
Plenty of cargo space
Fuel-Efficient 4-cylinder engine
Renegade
Excellent Off-Road Ability
Two fuel-efficient engine options
Compact design suitable for city or country driving
Cons
Jeep Compass
Only one engine option
Below-average reliability
Expensive Higher Trim Levels
Renegade
The base engine feels sluggish
Heavy compared to others in its class
Boxy design can lead to high levels of wind noise
Best For
Jeep Compass
Perfect for those looking for a city-dwelling compact SUV with the option for adventure.
Renegade
Ideal for people who live in the city but are looking for a vehicle that will easily handle the road less traveled.

Relevant Specs: Jeep Compass vs Renegade
Jeep Compass vs Renegade
Compare by tapping or clicking below!

MSRP
Jeep Compass
$25,410 – $32,310
Renegade
$23,345 – $30,195
Cargo Capacity
Jeep Compass
Seats Upright: 27.2 Cubic Feet
Seats Folded: 59.8 Cubic Feet
Renegade
Seats Upright: 18.5 Cubic Feet
Seats Folded: 50.8 Cubic Feet
Cabin Space
Jeep Compass
99.6 Cubic Feet
Renegade
100.1 Cubic Feet
Engine(s)
Jeep Compass
2.4L In-line 4 Cylinder
Renegade
Base Engine: 2.4L In-line 4 Cylinder
Optional Engine: 1.3L In-line Turbo 4 Cylinder
Horsepower
Renegade
2.4L 4 Cylinder: 180hp
1.3L Turbo 4 Cylinder: 177hp
Torque
Renegade
2.4L 4 Cylinder: 175 lb-ft
1.3L Turbo 4 Cylinder: 210 lb-ft
Approach Angle
Jeep Compass
30.3 Degrees
Departure Angle
Jeep Compass
33.6 Degrees
MSRP: Because the Jeep Compass and the Jeep Renegade are in separate classes, the Compass being a compact SUV and the Renegade being a sub-compact SUV, the Renegade is considered the cheaper of the two options from a base price standpoint.
While cost is a factor to anyone buying a new vehicle, it is important to not just focus on cost alone but also compromises that you might have to make if choosing a vehicle based strictly on a lower price. If you're looking at the top trim levels, the Renegade is the cheaper option.
Length: The length of a vehicle determines its compactness and stability, especially for an SUV. A longer SUV typically means a longer wheelbase. A vehicle with a longer wheelbase often means a more stable one, but this is not always true as there are other factors involved in vehicle stability.
There are also noticeable differences in handling abilities between longer and shorter vehicles. A longer vehicle may be more stable than a shorter one, but it sacrifices nimbleness, meaning that it may not have as responsive handling as a shorter vehicle would.
Width: Width is another big factor when it comes to both stability and handling. The width of a vehicle affects weight transfer. The wider the car, the less weight is transferred when braking or during cornering. This weight transfer affects the vehicle's traction, which is very noticeable in taller vehicles like SUVs.
Seats: Whether you have a small family or are taking friends out for a night on the town, seating capacity is a factor at one point or another. When comparing the Compass with the Renegade, both offer a 5-person seating configuration.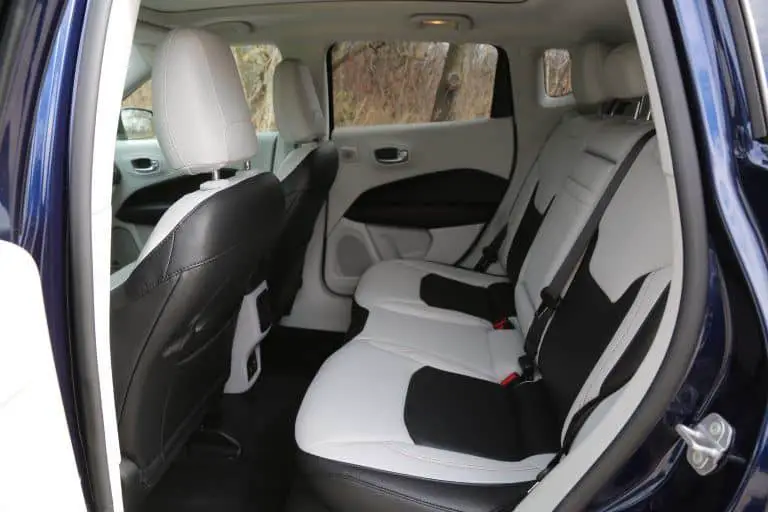 Curb Weight: Curb weight is the weight of the vehicle off the production line, and it does not consider any accessories or the weight of any cargo or passengers. Curb weight is a big factor in fuel efficiency. The lighter the vehicle is, the better the fuel economy will be. Manufacturers are always looking for ways to reduce a vehicle's curb weight and improve fuel efficiency.
Cargo Capacity: You may not have any intentions of loading your Jeep to the roof with goodies and gear. Most people don't, but if you intend on carrying something in it, at some point, cargo capacity is an important thing to keep in mind. Cargo capacity is measured as an overall capacity in cubic feet, and a few inches could be the difference between being able to carry something and not. 
Cabin Space: Cabin space goes hand in hand with seating capacity. While two vehicles might have the same seating capacity, the comfort level could be entirely different based on the cabin space. Less cabin space will mean a more cramped and less comfortable ride. Consider more cabin space if you plan on frequently having passengers.
Engine(s): Mopar equips their Jeep products with many different engine options depending on their customer's needs. While the Compass has only one engine option available, the Renegade has two different four-cylinder engines. Choosing the right engine will depend on what you are looking to get out of the vehicle, considering things like power, fuel economy, and towing capacity.
Horsepower: Horsepower is a reference to how much power an engine produces and directly reflects performance. In any vehicle, horsepower means speed. If you want to go fast and get there quicker, then horsepower is what will do it.  Neither the Compass nor the Renegade is meant to be high horsepower vehicles, and that's ok because it is relative to the vehicle's curb weight.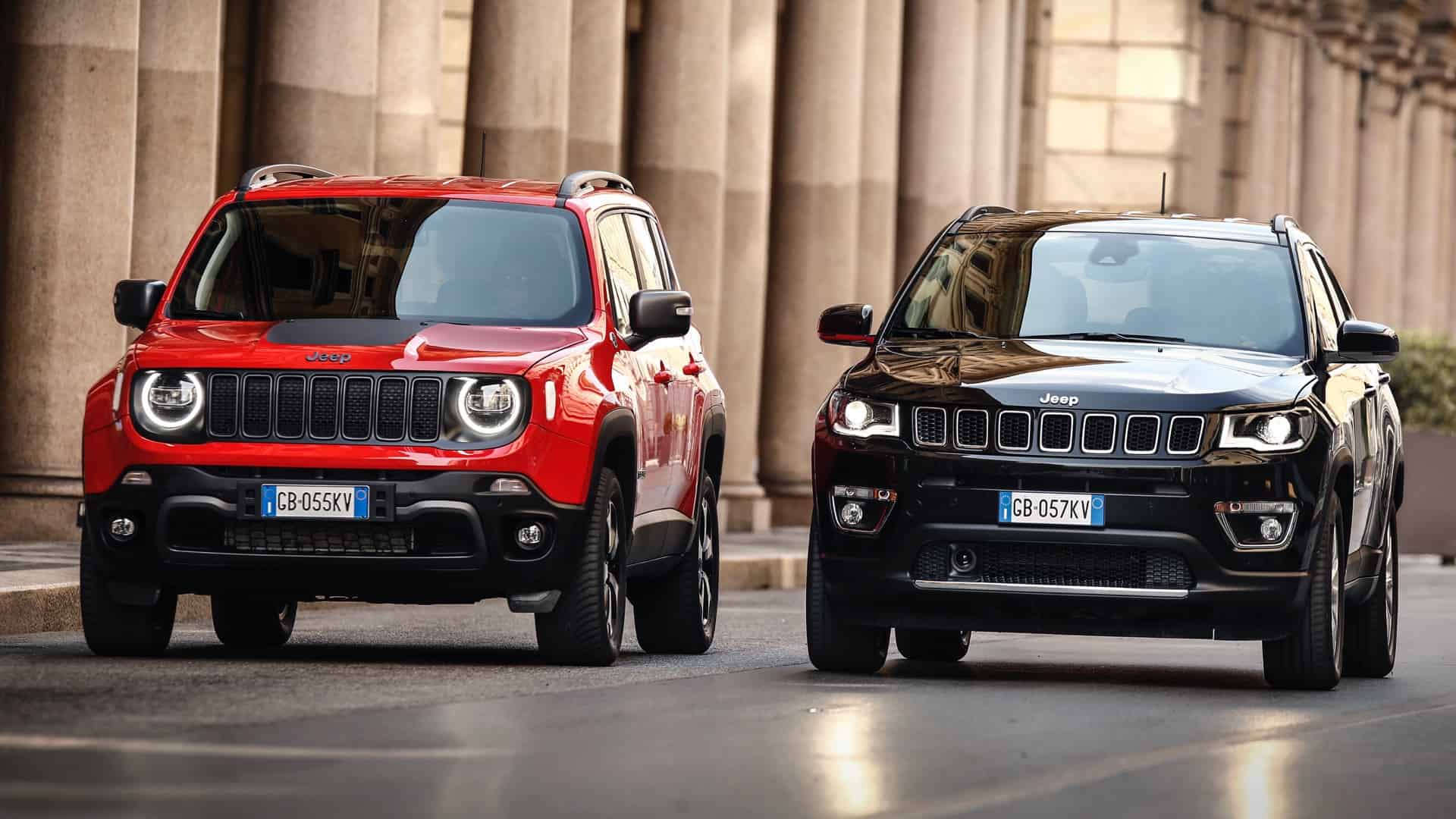 Torque: Torque is the strength of the vehicle. Torque is not only the force that gives a sports car its incredible acceleration but is also the force that helps vehicles put heavy loads into motion.
Turbo engines will often offer more torque in a much smaller engine, providing that acceleration, and important torque for off-roading, while maintaining fuel efficiency. The Compass has but one engine option, while the Renegade offers  4-Cylinder Turbo for just that reason.
Towing Capacity: When comparing the Compass to the Renegade, towing capacity can be more important than many people think. Towing capacity is the amount of weight a vehicle can handle when towing a trailer.
While many people will never tow a trailer, some only consider their towing needs after they have purchased the vehicle and realize they need it. Whether you may be towing a single Jet-Ski or a small camper trailer, it's important for safety reasons to know just how capable your new Jeep is.
Approach Angle: Approach angle is a term that comes up in just about any off-road conversation, and since Jeep is famous for its off-road capabilities, it's a term you will no doubt come across at some point.
Simply put, the approach angle defines the type of obstacles you can drive over without hitting the front bumper. The greater the approach angle, the easier it is to navigate larger obstacles without damaging the vehicle. If you intend to use your Jeep for any off-roading, knowing the approach angle will help you determine whether or not you can make it over an obstacle or up a steep incline.

Departure Angle: The departure angle is similar to the approach angle but applies to the rear bumper. Instead of the angle at which a vehicle can approach obstacles without hitting the front bumper, the departure angle applies the same principles but to the vehicle's rear. 
You've begun to descend an obstacle, and it is that angle that will determine whether or not your rear bumper will hit. Vehicles with less hangover from the rear tires will have a greater departure angle. It's important to note that adding a towbar to a vehicle will decrease the departure angle.
Key Differences Between Jeep Compass and Renegade
Both the Compass and the Renegade are considered entry-level options in the Jeep market and drawing more and more customers to the Jeep brand by providing a city-friendly compact SUV at an affordable price while still maintaining Jeep's off-road ruggedness and capability. It's that off-road capability that sets these two Jeep's apart from anything else in their class and is what often attracts buyers.
While the two share some similarities, like the signature seven-slot Jeep grille and Jeeps famous off-road capabilities, it's easy to see from just one look that the two are entirely different vehicles. The Compass has a sleek body style similar to that of its bigger brother the Cherokee, but the Renegade has a style of its own and is shorter and boxier.
Some love the boxier look, others don't like it at all, but that is simply personal preference. How each one performs to your expectations should ultimately be the deciding factor.
Advantages of a Jeep Compass
Its 32 MPG highway fuel economy rating is the best in its class

The slightly larger stature of the Compass means more cargo space

The sleek design gives it a similar look to larger, more expensive Jeep SUVs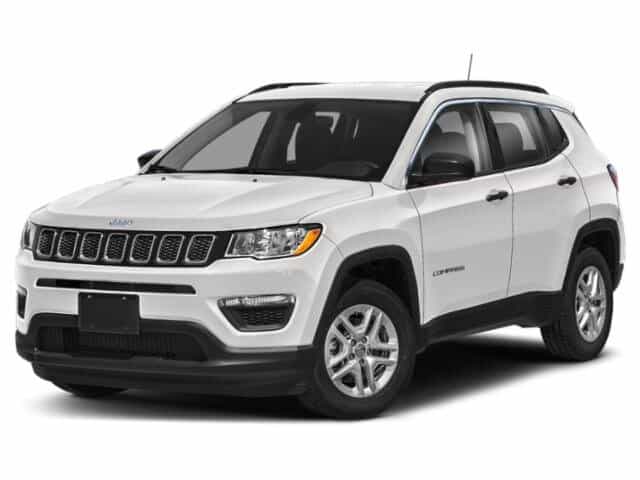 Advantages of a Jeep Renegade
With the right trim level, the Renegade has outstanding off-road capabilities

The optional 1.3L Turbo engine provides excellent fuel economy

Despite its smaller size, the boxier style of the Renegade provides slightly more cabin space

Better approach and departure angles mean even the base model 4WD renegade can perform better off-road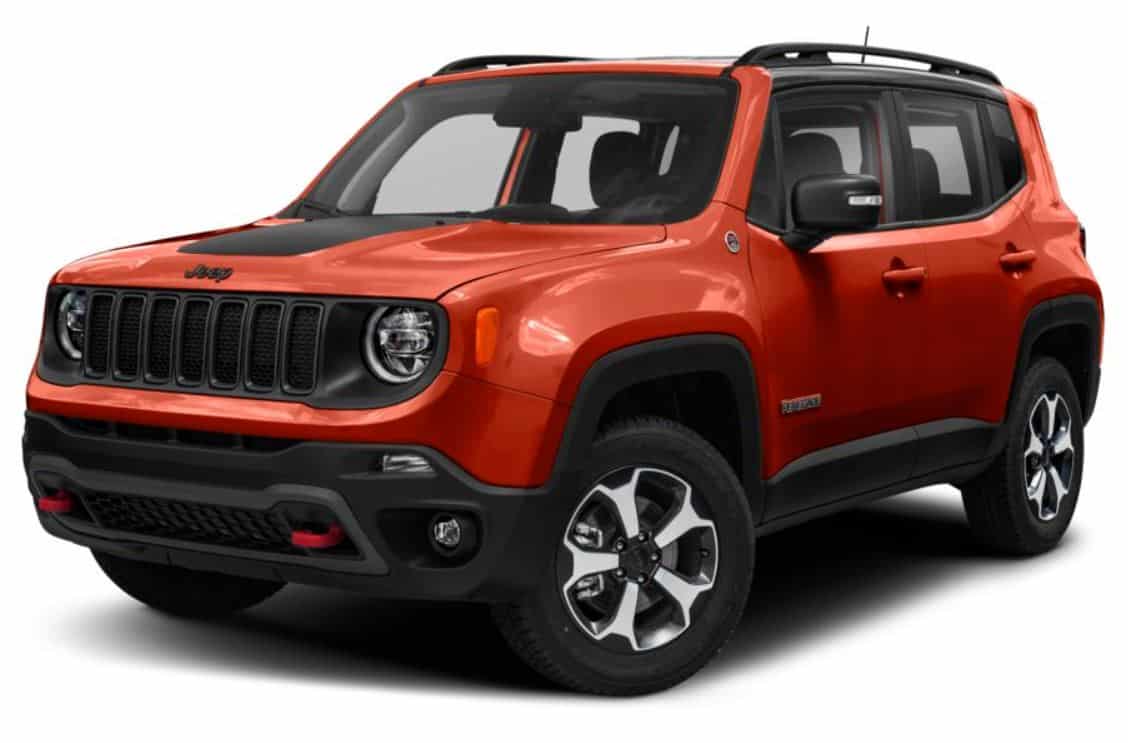 Use-Case Comparison: Jeep Compass vs Renegade
While the Compass and Renegade share much of what makes Jeep products great, they are quite different machines as well. Jeep has incorporated its world-famous off-road capabilities into both, and both have models and trim levels that take advantage of that, so buyers should not have any concern if they intend to use either off-road.
The two do start to separate themselves after that with completely a different look and feel. Where the Compass might be considered a city dweller, the Renegade is praised for its off-road ruggedness.
Daily Driver
The Compass and the Renegade have daily drivers in mind. People who are spending a lot of time in their vehicles look for the comforts and features that make their experience an enjoyable one. Both vehicles offer similar features like a Uconnect Entertainment Unit with both Apple Car Play and Android Auto.
The deciding factor in which one of the two may be a better daily driver might come down to the fuel economy. Whether commuting or driving from spot to spot in the city, most people want to know that they aren't going to be spending a lot of money on fuel to do so.
When equipped with the standard 2.4L In-line 4-cylinder engine, the bigger Compass gets slightly better fuel mileage at 23 MPG City and 32 MPG Hwy when compared to the Renegade's 22 MPG City and 30 MPG Hwy. That fuel economy change is in the Renegade's optional 1.3L Turbo 4-Cylinder.
While the Renegade equipped with this engine gets the same highway MPG's as the Compass with the 2.4L engine, it does get slightly better city MPGs at 24. This may not seem like a big difference, but it might be just enough of a difference for those who spend most of their time making short trips around the city.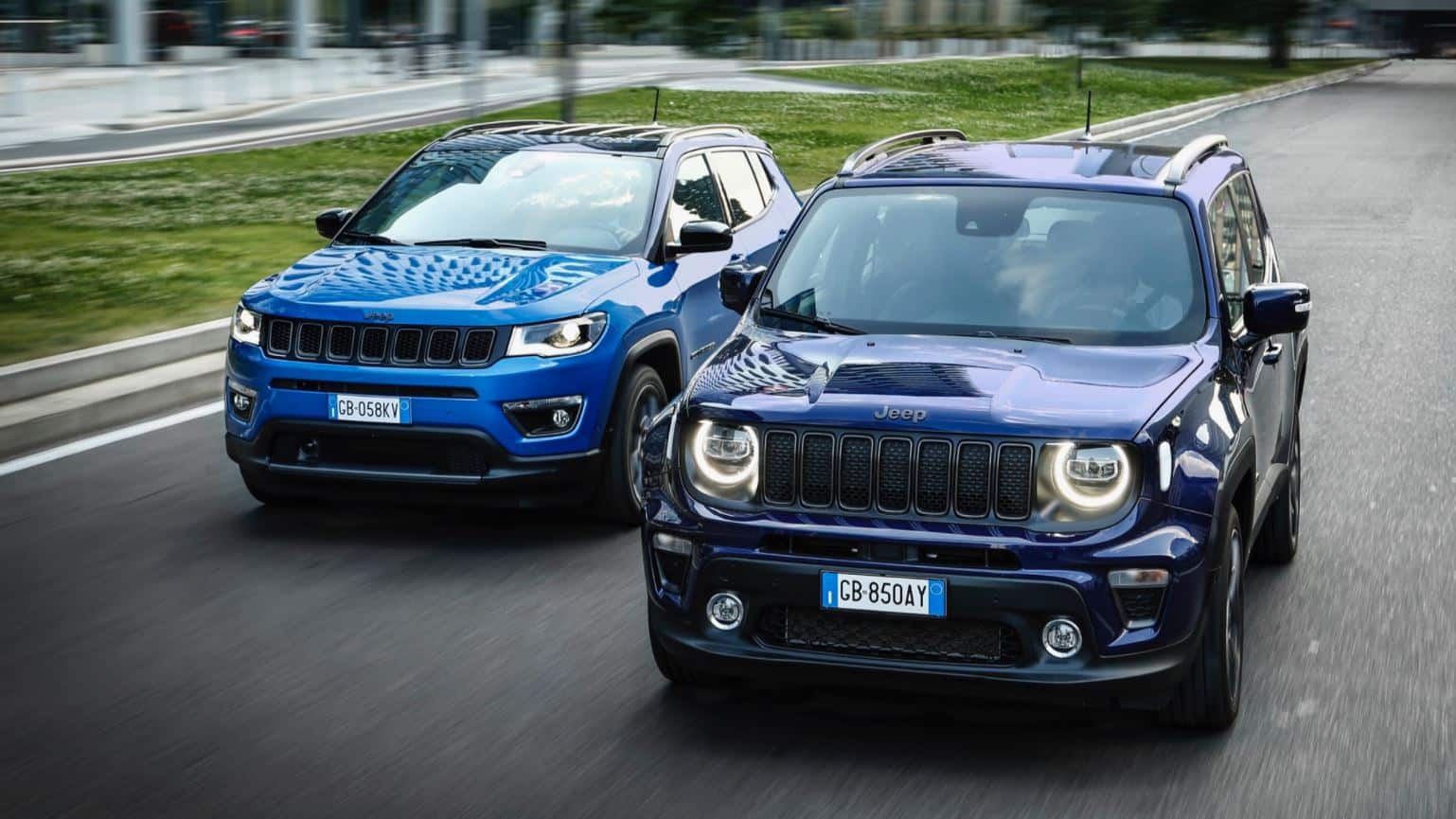 Off-Road Capability
As mentioned, the two share Jeep's world-famous off-road abilities and either will perform to that standard. The Compass is an on-road compact SUV, but don't let that fool you. It is quite capable of off-road adventures, and the off-road geared trim options like the Trailhawk prove that Jeep did not sacrifice ruggedness when designing the Compass.
The Renegade, however, with its greater approach and departure angles and increased ride height, is designed to give a more rugged off-road experience and is considered to be the better option for trail adventures. While you shouldn't discount either one for your next adventure, if you plan on doing a lot of off-roading, the Renegade may be the better way to go.
Reliability
Anyone familiar with Jeep is aware that they don't always rate very high on the reliability scale. Reliability can be relative based on whether or not the vehicle receives proper maintenance (modern maintenance schedules are in place to ensure your vehicle performs at its best).
Still, Jeep has been plagued with engine and drivetrain issues in the past. With issues like leaking and cracked seals, a noisy cabin, and A/C problems, the Renegade hasn't exactly been leading the pack over the last few years when it comes to reliability. 
Because it is still early in the model year, it is hard to say where exactly on that rating the 2021 Renegade will fall, but the predicted rating comes in at 2 out of 5, which is very low and considered amongst the least reliable in its class.
According to the J.D. Power and Associates Predicted Reliability rating, the Compass doesn't fare much better than the Renegade, getting a predicted score of 2.5 out of 5. With 3 being average amongst vehicles in its class, the Compass falls slightly below average but is rated higher than the Renegade. In past years customers have reported issues with anything from the engine and transmission to the infotainment unit and without any major changes in the 2021 model, the Compass is predicted to be just as low on the scale.

Family Road Trips
When it comes to packing up the family and heading out for vacation, there are some major differences between these two vehicles to take into consideration. Both can be viable options, but certain things will set the two apart.
While it's true that the Renegade has slightly more cabin space for your passengers, because of its smaller stature, it falls well behind the Compass in terms of cargo space. The compass boasts an impressive 27.2 Cubic Feet of cargo space with the back seats in the upright position. The Renegade, on the other hand, has almost a full nine cubic feet less at 18.5, which can mean the difference between packing enough gear for a day or two or a weeks' worth. 
Because the Compass provides considerably more cargo space, you can be sure that it is the better option for those vacations that require lots of gear. Anyone with a family knows the importance of cargo space, and the Renegade may be better suited for short day trips that don't require carrying as much stuff as a longer trip might.
Towing/Hauling
Towing capacity for both the Compass and the Renegade (either engine option in the Renegade is the same) at 2000lbs maximum. Either one is going to perform similarly when towing a small trailer. Where the difference does come is in payload capacity. 
The payload is the overall weight that the vehicle can handle, including passengers and gear inside the vehicle. It would be easy to assume that the bigger of the two would have a better payload capacity, but that is not the case when comparing these Jeep models. The smaller Renegade has a slightly higher payload capacity: 1376 pounds compared to the 1273 pound capacity of the Compass.
Final Thoughts: Jeep Compass vs Renegade
Personal style is going to be a big factor when it comes to choosing one over the other. Some people might like the edgy, boxy style of the Renegade, while others might prefer the sleek look of the Compass.
That choice is more personal preference than anything else. Personal needs are a much larger factor and should be the number one consideration when choosing any vehicle. Where one person might need the cargo space that the Compass has to offer, another might be willing to sacrifice that space to have more room for their passengers. One person might be looking for the city-based look and feel of the Compass. Another might prefer the Renegade's off-road ruggedness.
Although both considered entry-level Jeep products, the differences in the two can sometimes make it feel like you're comparing apples to oranges. Both vehicles will perform well in any situation they are put in, the difference between things like cargo capacity, or off-road capability will be big determining factors depending on how either is intended to be used.
With that said, there are areas where one outshines the other, and below are our picks for which one stood out in some important categories.
Off-Roading Capability: Compass | Renegade
Family Road Trips: Compass | Renegade
Daily Driver: Compass | Renegade
Reliability: Compass | Renegade
Towing and Hauling:  Compass | Renegade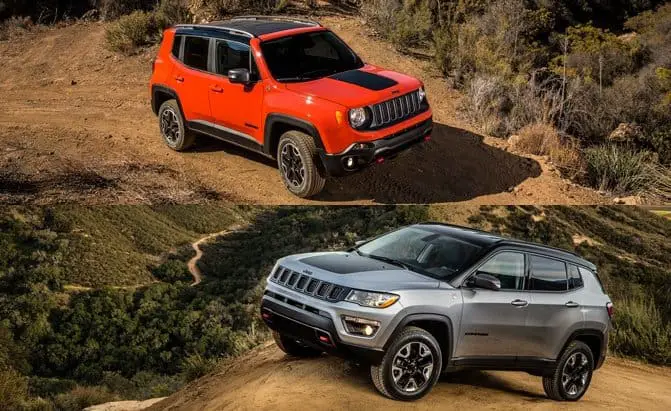 People Also Ask
We've covered a lot for you to make an informed decision when you head out to shop for your next Jeep. With that being said, there are sometimes still some questions. Here are some of the most frequent questions we get asked.
What is the Jeep Renegade Safety Rating?
The IIHS (Insurance Institute for Highway Safety) rates vehicles in different categories using indications from poor to good, with moderate and acceptable falling somewhere in the middle. The current overall IIHS safety rating for the Jeep Renegade is Good.
What is the Jeep Compass Safety Rating?
Using the same IIHS ratings as above, the Jeep Compass also has a Good safety rating.
Where is the Jeep Renegade Made?
The Jeep Renegade is the first Jeep SUV to be produced outside of North America and is instead made in Italy.
When Did the Jeep Renegade Come Out?
The first Jeep Renegade was produced in mid-2014 and was introduced to the market as a 2015 model.
What Year Did the Jeep Compass Come Out?
The Jeep Compass was first introduced in 2007.
Who Worked on This?
---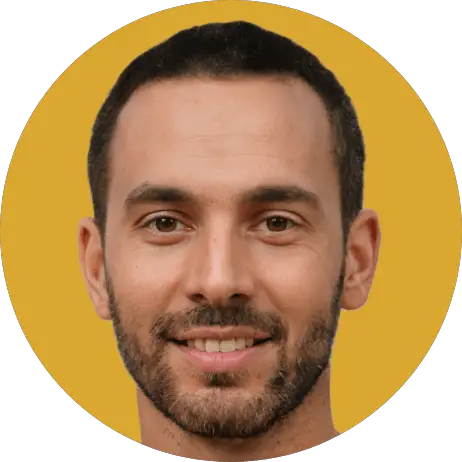 Brian
Editor
A master of organization, Brian helps keep everything running smoothly for Your Jeep Guide.
No Jeep yet but we're working on that!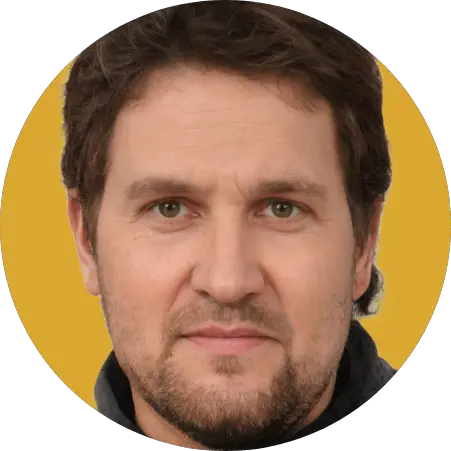 Cory
Writer
Cory loves his XJ and frequently thrashes it through the hills. He's constantly fixing something.

"What fenders?"
Check Us Out!