The discontinuation of the Jeep Patriot in 2017 left many loyal owners wondering how this would affect their ability to upgrade it. Many worried that manufacturers would cease production of Jeep Patriot specific mods, leaving them with substantially fewer options than before.
Fortunately, due to the sizable number of Jeep Patriot owners and the high number of vehicles still available, there was still cause for parts manufacturers to continue producing mods for the Jeep Patriot.
This news was reassuring to both current and future Jeep Patriot owners who see this vehicle as an excellent modding project. We wholeheartedly agree with this opinion, and since we are fans of this Jeep model, we want to help you save time and money by providing you with this helpful and up-to-date guide.
Here you'll gain knowledge regarding which Jeep Patriot mods are the best in their particular category, as well as some of the more essential tips to follow when shopping for upgrades.
Comparison of the Best Jeep Patriot Mods
IMAGE
PRODUCT

Our Top Pick

Highlighted by a limited lifetime warranty
Installation Difficulty: Easy
Cost: $

View Latest Price →

Perfect for Jeep Patriots that are 2007 to 2015
Installation Difficulty: Moderate
Cost: $$

View Latest Price →

Best Budget Option

Best for the Money
Installation Difficulty: Easy
Cost: $

View Latest Price →

Best Spark Plugs For Jeep Patriot
Installation Difficulty: Moderate
Cost: $

View Latest Price →

Best Tires For Jeep Patriot
Installation Difficulty: Easy
Cost: $$$

View Latest Price →

Best Battery For Jeep Patriot
Installation Difficulty: Easy
Cost: $$

View Latest Price →

Best Jeep Patriot Radio Gps
Installation Difficulty: Moderate
Cost: $$

View Latest Price →
How Do I Choose Mods for My Jeep Patriot?
We'll start with a bit of helpful information on how to go about choosing mods for your Jeep Patriot. The first step in this process is to develop a clear and achievable goal regarding what you hope to accomplish by modding your Jeep Patriot and narrowing the number of options to choose from.
Two Peas in a Pod
Once you know what route you're going to take, you'll want to follow the most logical and inexpensive path to achieve your goal. The best way to go about this is to choose mods that work in coordination with each other. 
For example, if your goal is to take your Jeep Patriot off-roading, you'll want to purchase and install a lift kit, tires, and skid plates. This combination of mods will allow you to go off-roading. If you were to swap skid plates for speaker upgrades in this scenario, you're not getting any closer to your goal because even with the lift kit and tires, you're going to need skid plates to complete your Jeep's ability to go off-road.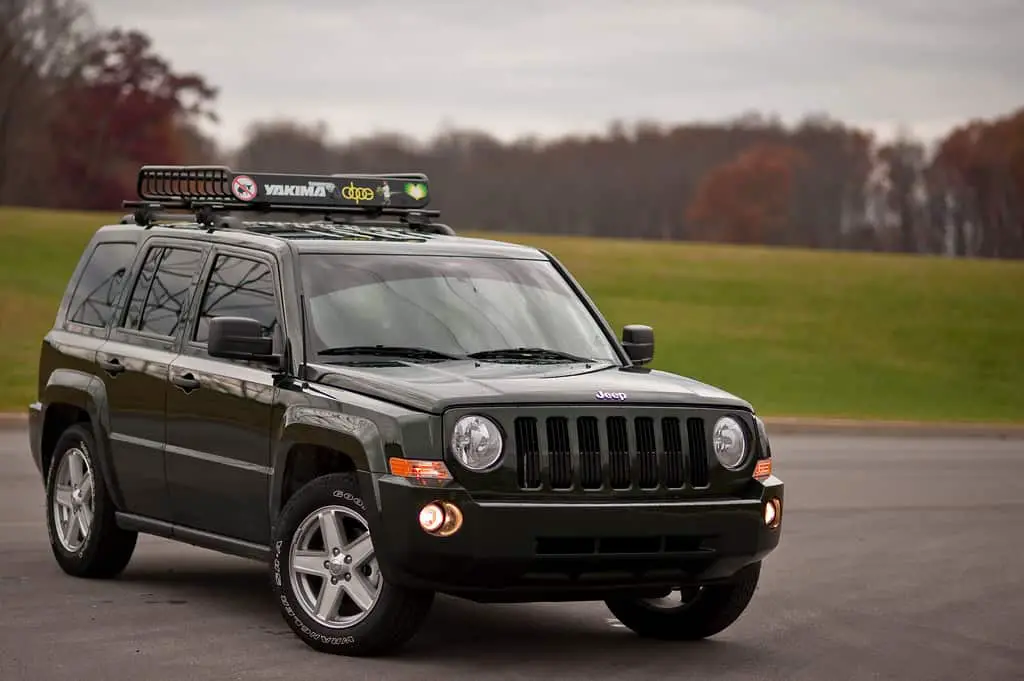 Branded
When looking for Jeep Patriot Mods, it's crucial to identify what features some of the best brands have that others don't. These include but aren't limited to warranties, money-back guarantees, Department of Transportation approval, and independent testing. These are usually proudly displayed somewhere in the product description or on the packaging.
Be Wary of Sponsored Reviews
Mod reviews can be a great way to verify whether or not a part is good or bad. However, it's important to check out both customer and expert reviews when choosing certain mods to ensure the review is unbiased. If the evaluation you're reading lists a particular brand as having the best mods in every single category, it's probably a load of crap. Paid reviewers will almost always intentionally exaggerate a product's effectiveness because that's usually part of the deal. 
At a Glance: Our Top Picks for Best Jeep Patriot Mods
Review of the Best Jeep Patriot Mods
Here are this year's top picks.
MAX LINER Floor Mats
Installation Difficulty: Easy
Cost: $
We may earn commission from purchases made from our links, at no additional cost to you
What Recent Buyers Report
Recent buyers of the MAX Liner Floor Mats are almost always happy with their purchase. Praise regarding the perfect fit of these mats is one of the more prevalent comments reviewers mentioned. Customers were also satisfied with the overall durability, protection, and easy maintenance. 
The two or three unhappy buyers were mainly upset with how these mats can get a bit loose over time and that there are small gaps where the gas pedal is.
Why it Stands Out to Us
The MAX LINER Floor Mats was the overall best mod for the Jeep Patriot that we tested. We are a bit obsessive about cleanliness and expect a lot out of these types of mods, so finding a product of this caliber was very exciting.
Besides the skid-resistant surface, excellent floor coverage, and resistance to rain, dirt, and other debris, we were most impressed that the mats still provided solid grip even when covered in ice. Living in a cold-weather climate like us makes dealing with icy floor mats a daily occurrence that often causes our foot to slip when changing gears. These mats eliminated that issue thanks to their textured surface.
Bottom Line
We love these floor mats, and we're not the only ones as the resounding majority of customer and expert reviews agree that the MAX LINER Floor Mats are the best of the best. They are affordable, possess superior floor coverage, and perform better than the rest. You won't be disappointed.
Pros
Liners are easy to clean
Textured skid-resistant surface
Weather, stain-resistant and odorless
The molded material provides excellent floorboard coverage
Above-average durability and backed by a Lifetime Warranty
Cons
Small gaps here and there
It can become a little loose over time
Mopar Jeep Patriot Crossbar
Installation Difficulty: Moderate
Cost: $$
We may earn commission from purchases made from our links, at no additional cost to you
What Recent Buyers Report
Customers who purchased the Mopar Jeep Patriot Crossbars were delighted. Customers shared numerous compliments regarding this product's easy install process,  price tag, and seamless, attractive look.
Negative reviews were few and far between, and most were in regards to the fact that the no-tools install will cause the crossbars to loosen up over time.
Why it Stands Out to Us
The Mopar Jeep Patriot Crossbars stood out over the others because they're designed specifically for Jeep Patriots, making it look great and fit even better. Not only that, but they are cheap and easy to install.
These crossbars stood out from the others we tested because all you have to do is line up the arrows on the crossbars to the arrows on the side rails and slits underneath with the crossbars' metal plates, and then tighten into place.
Bottom Line
Everyone pretty much agrees that you won't find better crossbars for your Jeep Patriot than the Mopar ones. No other product came close to matching its attractive look, easy install, and price tag. The only complaint is that you will need to use a wrench to tighten them as they become loose if only hand tightened.
Pros
No tools are needed for installation
Seamless, attractive look, and sturdy build
One of the least expensive options available
Specifically designed 2007-2015 Jeep Patriots
The directions provided are simple and easy to follow
Cons
Knobs can make it tough to get a flush installation
No tools install method can cause the crossbars to loosen over time
Auto Ventshade 194359 Side Window Deflector
Installation Difficulty: Easy
Cost: $
We may earn commission from purchases made from our links, at no additional cost to you
What Recent Buyers Report
The reviews from recent buyers are a bit all over the place. Many people like the Auto Ventshade 194359 Side Window Deflector because it does its job and looks good doing it. Others were not pleased with the adhesive strips not sticking and the window channel placement of these side window deflectors.
Why it Stands Out to Us
The Auto Ventshade Side Window Deflectors are far from a perfect product. The adhesive strips perform well for about ten minutes before becoming loose, but this is somewhat expected as, more often than not, adhesive mounting strips just don't want to cooperate. The window channel install is fine for Jeep Patriots but could be better. 
Yet, even with these issues, the Auto VentShade Side Window Deflectors still provide enough value to be named best mod for the money because they look and work great especially considering the price is much lower than other brands.
Bottom Line
The Auto VentShade Side Window Deflectors are a bit of a hassle to install due to the mounting strips and confusing instructions, but once that is taken care of, the product really performs well, and you simply can't argue with the price.
Pros
Tinted and has a lustrous, streamlined appearance
Keeps the sun out of your eyes and rain out of your Jeep
Made in the USA and backed by a Limited Lifetime Warranty
UV and scratch-resistant materials that are also car wash safe
It installs in just a few minutes and doesn't require drilling or special hardware
Cons
Instructions are not very clear
Adhesive strips aren't the greatest
Best Spark Plugs for Jeep Patriot
Bosch Platinum
Installation Difficulty: Moderate
Cost: $
We may earn commission from purchases made from our links, at no additional cost to you
What Recent Buyers Report
Folks who purchased the Bosch Platinum Spark Plugs were typically happy with their performance. They mostly liked that they fit the Jeep Patriot very well and are very durable in even the most extreme weather.
One person had an issue with the engine running a bit wonky after installing these spark plugs, and another mentioned a couple of misfires when using the Bosch plugs.
Why it Stands Out to Us
What stood out to us was the incredible value you get from these ultra-reliable Bosch spark plugs. What stood out most for us was that we really couldn't find anything wrong or even slightly critical to say about the Bosch Platinum Spark Plugs. Some of us resorted to light-hearted jokes that we were upset about because they weren't made from platinum while hopelessly searching for anything critical to say. 
Bottom Line
Bosch knows what they're doing, and the Platinum Spark Plugs are evidence of their trustworthy and reliable Jeep parts. Besides the two folks who had minor issues, these spark plugs are otherwise perfect in their performance, and their price tag isn't bad either.
Pros
Firing pin eases voltage requirement
The design delivers better ignitability than other brands
Way better lifespan than the factory standard copper plugs
Quality control standards from a trustworthy manufacturer
Ridiculously long four-year performance satisfaction guarantee
Cons
Quality spark plugs are more expensive
Best Tires for Jeep Patriot
Michelin Defender T+H
Installation Difficulty: Easy
Cost: $$$
We may earn commission from purchases made from our links, at no additional cost to you
What Recent Buyers Report
Most of the recent buyers of the Michelin Defender T + H Radial Tires have been thoroughly impressed. Most agree that the ride quality is smooth, braking is excellent, and durability is second to none. 
Not many people had bad things to say about these tires, but the handful who did were upset with the price and relatively quick tread wear.
Why it Stands Out to Us
Michelin is one of the more well-known and trustworthy tire brands, so the fact that the Defender T + H Radial Tires have outstanding road grip and well above average driving control was no surprise. 
These tires are also quite durable, which is probably why Michelin can get away with having a ridiculous 80,000-mile treadwear warranty, as well as a 60-day satisfaction guarantee and 3-year flat tire assistance. They can provide these perks simply because their tires work so well that hardly anyone ever uses them.
Bottom Line
The bottom line on the Michelin Defender T + H Radial Tires is that they blew away the competition and easily achieved the top spot for best Jeep patriot tires. Their performance, perks, and superior technical specs simply couldn't be matched by any other brand.
Pros
Outstanding grip and driving control
One of the longest-lasting tires we tested
80,000 Mile Manufacturer's Treadwear Limited Warranty
60-Day Satisfaction Guarantee and 3-Year Flat Tire Assistance
Distinctive grooves in the tire help prevent sliding and hydroplaning on wet roads
Cons
A bit on the expensive side
Best Battery for Jeep Patriot
Optima Batteries 8025-160 25
Installation Difficulty: Easy
Cost: $$
We may earn commission from purchases made from our links, at no additional cost to you
What Recent Buyers Report
Recent buyers of the Optima 8025-160 25 batteries are mostly happy with their purchase. They are quick to praise the power, price, and design. This is especially true for customers with above-average electrical needs in their Jeep Patriots. 
People who purchased this battery often complained that it doesn't hold a charge long and often had problems suddenly dying.
Why it Stands Out to Us
The most impressive thing about the Optima Battery is its ability to handle Jeep Patriots that are upgraded with mods that require a bit more voltage. We had no problems with this battery as it efficiently dealt with the overly excessive electrical needs of our most modded Patriots.
Bottom Line
The low down on the Optima 8025-160 25 batteries is that they are a perfect fit for people with more than your average amount of electrical needs in their Jeep Patriot. This product is intended for high-performance vehicles, and rightfully so. 
We believe that most folks who experienced issues with this battery were not using it in a high-performance type of vehicle as its intended.
Pros
Great for high-performance Jeeps
Affordable price and has a three-year warranty
The vibration resistance is vastly superior to other brands
Leak and spill-proof and can be attached nearly anywhere
Excellent starting power and reliability no matter the weather
Cons
More than a few instances of faulty batteries
Best Jeep Patriot Radio GPS
ATOTO A6 Pro
Installation Difficulty: Moderate
Cost: $$
We may earn commission from purchases made from our links, at no additional cost to you
What Recent Buyers Report
The reports from recent buyers in regards to the ATOTO A6 Pro radio GPS are mostly favorable. People enjoy that the screen is bright and quick to respond and impressed that it boots up in about 2 seconds. 
Customer complaints were rare and mostly centered around the lack of apps supported by the ATOTO A6 Pro.
Why it Stands Out to Us
What impressed us about the ATOTO A6 Pro was the exceptional sound quality it produces. The power of the pre-amp is amazing. The price tag is also noteworthy as it's much more affordable than most other brands.
The lack of apps available for the ATOTO A6 is somewhat disappointing, but it supports the ones that are GPS and map specific, which is all we required it for.
Bottom Line
You'll want to consider installing the ATOTO A6 Pro mod to your Jeep Patriot because it offers a ton of value for its relatively modest price tag. It can do many useful things and is one of the better products of its type available today.
Pros
Features a powerful pre-amplifier inside
Works with the latest iOS & Android devices
Multiple inputs allow users to connect two cameras simultaneously
It can recognize seven types of hand gestures and 23 programming options
High contrast display screen improves the viewing experience during daytime hours considerably
Cons
It can freeze up suddenly
The Wi-Fi adapter gets a weak and slow signal
Advantages and Disadvantages of Mods
Now before you break out the credit card and start buying mods, it's essential to understand that the process of modding your Jeep does have some disadvantages. Here are a few of the more impactful ones.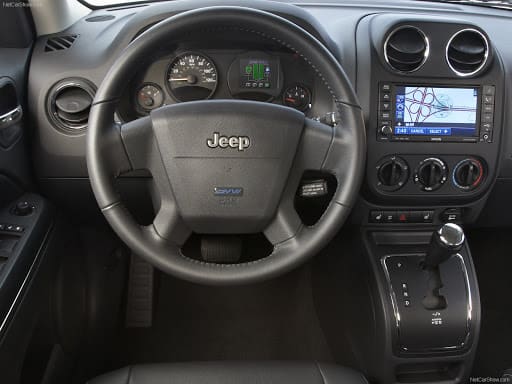 Certain modifications can cause the warranty on your Jeep to become void. Most warranties come with stipulations regarding adding and removing parts, and if you happen to violate these, you may lose out on whatever remaining years you have on your warranty.


Your car insurance premiums could go up. Mods tend to be a bit more expensive than the factory-installed parts and usually require specific repair needs when damaged; therefore, your insurance company is going to want to charge you more to cover these added costs. In some rare instances, if your modifications happen to add any extra safety or security measures such as an alarm system, your car insurance company may lower your premium.


A few other disadvantages include lower resale value, expensive repair costs, and the fact that modding can significantly alter how your Jeep operates.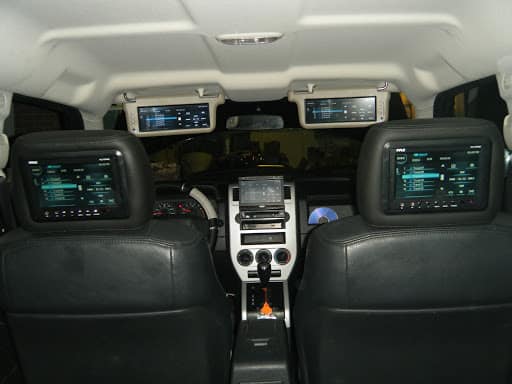 Thankfully, the more favorable aspects of modding your Jeep heavily outweigh its disadvantages. Here are just a few of the ways that mods can positively impact your Jeep Patriot.
Mods can help make your Jeep Patriot run better and last longer. Modifying the engine, exhaust, spark plugs, suspension, and tires will each improve a specific aspect of your car's performance and durability.


Custom paint jobs, better interior seat covers, and an improved sound system are very advantageous in how they improve your Jeep's overall look, comfort level, and resale value.


Seatbelts, bumpers, and brakes are just a few of the mods that provide an extra layer of safety to your Jeep.
Best Mods for Jeep Patriot
Generally speaking, some of the best mods usually have a few distinguishable features that you'll want to be able to recognize. Here are a few of the best examples of these mods that you'll want to consider for your Jeep Patriot.
Best Interior Mods
Some of the most popular and most useful mods for the Jeep Patriot help protect the interior floors, seats, doors, and whatever else that is susceptible to damage. These include seat covers, cargo liners, floor mats, and entry guards, just to name a few.
Out of this particular group of mods, one of the absolute best is entry guards. First of all, they are very inexpensive. Secondly, once installed, they will provide excellent protection to the somewhat vulnerable lower door frame of the Jeep Patriot, which sees the most foot traffic and whatever else comes with it.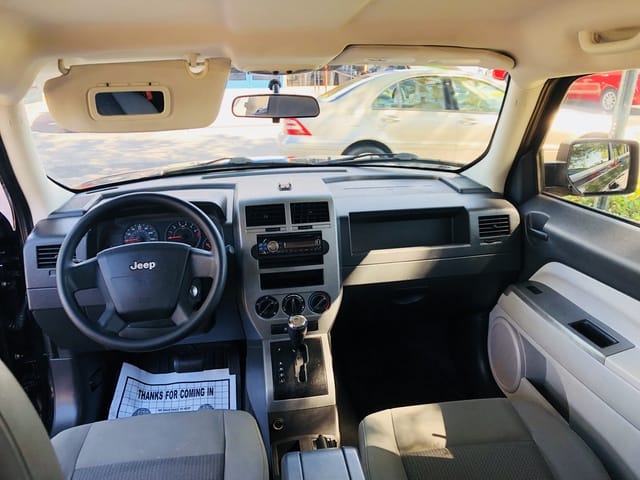 Best Exterior Mods
The best exterior mods can completely transform your Jeep Patriot. Whether you want a tough and rugged off-roading machine or something more refined and stylish, there are plenty of mods that can help you accomplish it. 
One of the best examples of this is roof racks. These are extremely popular to both casual owners because they don't alter your vehicle drastically and off-road orientated folks who appreciate its many beneficial uses.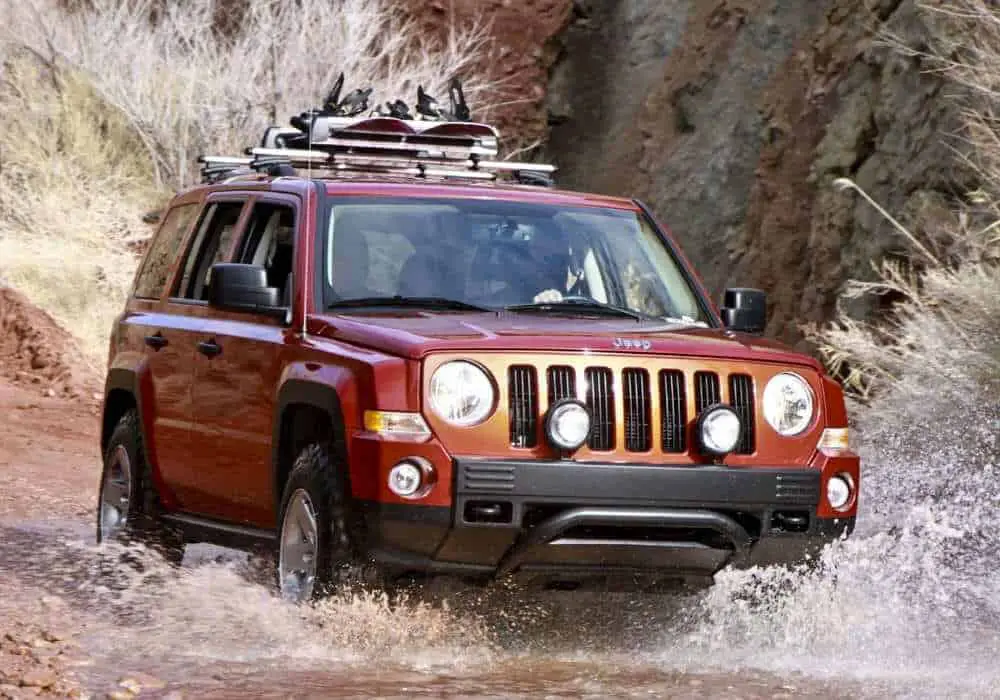 Best Engine, Exhaust, and Intake Mods
Upgrading engine, exhaust, and intake parts will give your Jeep Patriot a significant boost in horsepower, fuel efficiency, and torque. These are some of the more complicated mods to install, but also some of the best and most popular. Examples of these include spark plugs, fuel injectors, and our personal favorite cold air intakes.
Considered by many as one of the best performance mods for the Jeep Patriot, cold air intakes are also relatively inexpensive and easy to install. What these essentially do is move the air filter from the inner to the outer engine compartment. This allows oxygen-rich cold air instead of the lower oxygenated warm air to be drawn into the engine for combustion. The increased amounts of oxygen provide more fuel for combustion and, therefore, more power for your Jeep.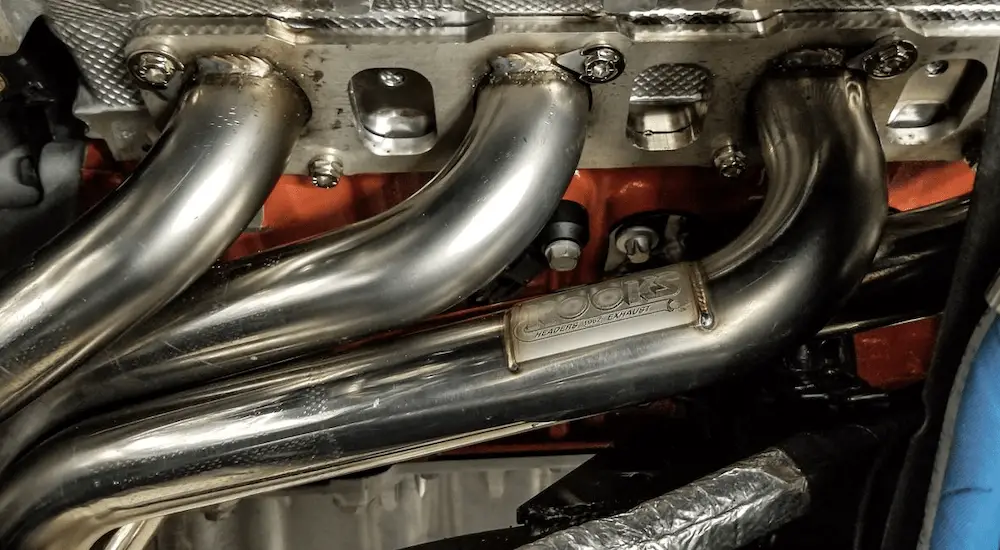 Conclusion
Modding a Jeep Patriot is an extremely worthwhile venture. You'll undoubtedly get a lot of personal satisfaction from doing and then seeing how these mods interact with your Jeep. Also, don't be afraid to try something new and uncomfortable, as this is a great way to learn even more about upgrading your Jeep Patriot. 
Quick Summary – Best Jeep Patriot Mods
Before you head out, here's a quick summary of the best mods for Jeep Patriot:
People Also Ask
A couple of frequently asked questions need to be addressed before we wrap things up. These just didn't fit in anywhere else but here, but they're still useful.
Do I Need to Upgrade My Jeep Patriot?
No, modding is not for everybody, and the Jeep Patriot is one heck of a good vehicle without any upgrades.
Which Jeep Patriot Mods Should I Start With?
In my opinion, I would start with something small and easy just to get the ball rolling—lightbar mods or perhaps seat covers or cargo liners.
Who Worked on This?
---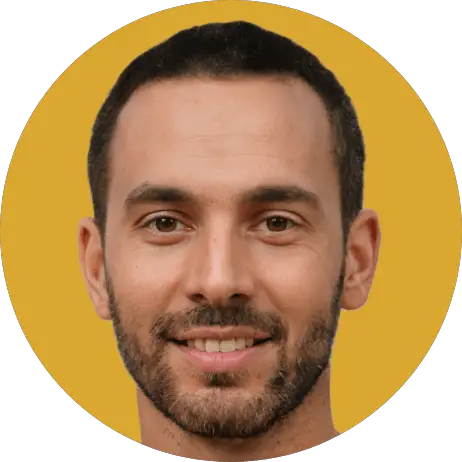 Brian
Editor
A master of organization, Brian helps keep everything running smoothly for Your Jeep Guide.
No Jeep yet but we're working on that!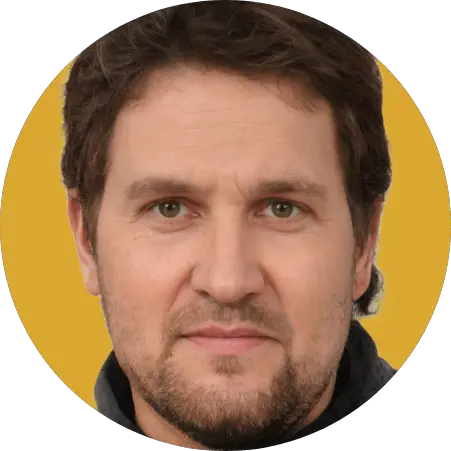 Cory
Writer
Cory loves his XJ and frequently thrashes it through the hills. He's constantly fixing something.

"What fenders?"
Check Us Out!