If you have a Jeep Wrangler, you might be thinking of having it wrapped. One of the biggest considerations might be cost so, how much does it cost to wrap a Jeep Wrangler?
In short, wrapping a jeep wrangler will cost anywhere from $1350 to just under $5000 for a vinyl wrap finish and anywhere between $6000 to $10000 if you want to go for a chrome finish. The cost variations are mainly based on whether you want professionals to do it or you want to make it a DIY project.
How Much Does It Cost to Wrap a Jeep Wrangler?
The Cost to Wrap a Jeep Wrangler with vinyl finish would be around $1300-$5000, while a chrome finish can cost between $6000 to $10,000. At the same time, the cost also depends on the finish you want and whether you want to wrap it yourself or get it done professionally.
In this article, we will be looking at both these options including the pros and cons of each so you can make an informed decision on which path to take.
Before we get into that though, let's look at the reasons why you would want to get your Jeep wrapped.
There are a number of reasons why you would want to get your Jeep Wrangler wrapped and these include making your car look cooler, advertising your business or simply to protect your paint.
A good vinyl wrap will last between 5-7 years and if you put a UV layer can go up to 12 years. It can withstand conditions and cleaning detergents that a normal custom paint job can.
When you get a Vinyl Wrap job done, you want to make sure that you get the best quality possible. There are many vinyl wrap manufacturers out there but not all of them are the best quality.
3M has, in my view, is the best vinyl wraps out there. Not only does it do a great job in terms of look and feel but it also protects your existing paint.
Jeep Wrangler are generally off-road vehicles and the paintwork can take a hammering over time. A good vinyl wrap will ensure that your paint is protected.
The other advantage of 3M vinyl wrap is that it doesn't peel off your paint when it's time to remove it. Other wraps on the market can damage your paint job when the time comes to remove them.
DIY Wrapping A Jeep Wrangler
Now let's get into the technical stuff and we'll kick things off with the DIY approach. If you are a DIYer then this would be the approach you need to take.
It will require some attention to detail as well as patience as you can easily mess things up.
Tools You Need to Wrap Your Wrangler
Heat Gun Spray
Bottle Dish Soap
Alcohol Water
Microfiber Detailing Towel
Specialist Vinyl Wrap Tool kit
Hard Professional Squeegee Vinyl Wrap
Wrapping gloves that leave no lint or other things that would contaminate the surface
Edge Cutting Tape
Cutting Blade Magnets to Hold the Vinyl Wrap in Place
You can get a 3M Complete Car Vinyl Wrapping Toolkit here Available online which comes with the majority of the things listed above. This will save you a great deal of time and save money as it is more expensive to get these items individually.
What Are Vinyl Costs?
This is a very important question if you are considering doing the wrap yourself. The labor costs will vary depending on where you are in the world as well as the type of finish you are going for.
As already mentioned, 3M has a specialty line of Vinyl Wrap which does not damage your paint job and can easily be peeled off once the lifespan has expired.
Here is a basic guideline as far as costs are concerned:
3M matte black: About $240 for a 5- by 25-foot roll
3M black carbon fiber: About $440 for a 5- by 25-foot roll
Avery gloss black: About $210 for a 5- by 25-foot roll
Avery white carbon fiber: About 290 for a 5- by 25-foot roll
Oracal silver carbon fiber: About $240 for a 5- by 25-foot roll
If you are wrapping a soft-top Jeep Wrangler, 2 rolls of Vinyl Wrap or vinyl siding will be enough. If, on the other hand, you have a long, hardtop version, you will need roughly 3 rolls to work with.
The DIY Vinyl Wrapping Steps
If you are a DIYer and want to do the job yourself, this is a general guide to help you get the best results. Just like doing a paint job, you need to have a good, preferably indoors space, without impurities that could end up messing up your work.
I would advise against doing this outdoors because external factors out of your control like the wind could end up blowing dust or debris onto the vehicle surface.
The first step is to wash your Jeep Wrangler a full day before the job so you have a clean surface to work on as well as to allow all the water to dry out.
If there is any water within the nooks and crannies, it can drip on the Vinyl siding and cause damage. The next step would be to strip your Jeep wrap down.
This is relatively easy on a Jeep Wrangler as it can be disassembled without much effort. To get the best finish that looks professional, you will need to remove even the smallest components instead of working around them.
This is one of the hardest parts so you better count your costs before tackling this job. If, however, you are confident in your DIY skills, then go right ahead.
Once the disassembling is finished, you need to clean out the surfaces where the vinyl wrap will be applied with alcohol.
This ensures that all the remaining impurities are removed before the actual job and you get a great, smooth finish.
Once this is done, you can then proceed to do the actual vinyl wrap taking care to do a meticulous job so you get a professional finish that you are happy with.
One last cost consideration on the DIY option is printing costs if you want to have custom print vinyl.
The cost will depend on what you want to be done and where you live in the world. So, if you are going to Vinyl wrap your Jeep Wrangler yourself, the cost of doing that will range between $615 and $1350.
You will save a lot of money considering that a professional shop will cost anywhere between $3000 to $4500 and up to $10000 if you want chrome.
Going the Professional Route
If you are not a DIYer, the other option available to you would be to contract the services of a professional shop. Having someone who is a trained professional in this field will ensure that you get the best possible outcome especially if you choose a reputable shop.
I could write a laundry list of the merits of this but I will add here that this convenience comes at a cost. I will, however, list a few benefits of having it done professionally.
One of the challenges that come with wrapping a Jeep Wrangler, in particular, are the door hinges. It's not advisable to wrap hinges and because door hinges on most cars are inside, this is not usually a problem.
On a Jeep Wrangler, however, the hinges are on the outside and therefore pose a challenge of their own. The best way to do this is to paint the hinges instead of wrapping them.
This requires some skill in mixing the paint so that you get the right shade. This is one of the instances where a professional would come in handy.
An alternative solution to this problem would also be to rubber coat the hinges instead of painting. This also requires some level of experience to do properly.
Because of the need to have an environment free of particles that could end up messing up your finish, it is also ideal to have a shop space that is free of these impurities.
This is another example where you will definitely need to have the right set up in place. By and large, having the job done by professionals will greatly lessen the possibility of doing a bad job.
This is, after all, your pride and joy and you want it to be done right. Having a professional shop do the Vinyl wrap for you will cost you anywhere from $3000 to $4500 for the different types of finishes as well as whether or not you want to have your vinyl wrap printed first.
A chrome finish is more expensive and you will be looking at a cost of between $6000 to $10000 if you want this option.
Conclusion on Wrapping Your Wrangler
I hope this article has made things clearer on how much it costs to wrapping a Jeep Wrangler whether you choose to do it yourself or you are going to the professional shop route. I would love your comments and contributions below.
Who Worked on This?
---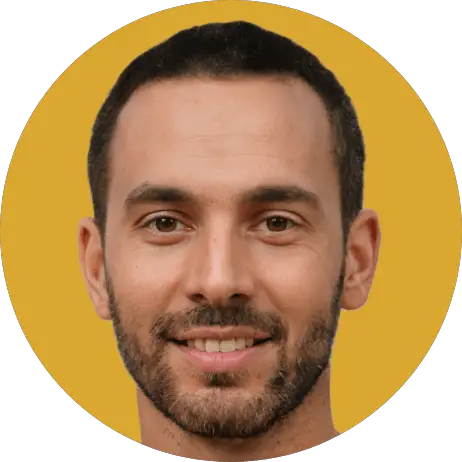 Brian
Editor
A master of organization, Brian helps keep everything running smoothly for Your Jeep Guide.
No Jeep yet but we're working on that!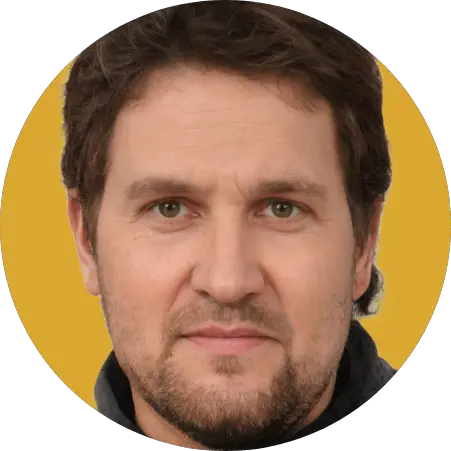 Cory
Writer
Cory loves his XJ and frequently thrashes it through the hills. He's constantly fixing something.

"What fenders?"
Check Us Out!