Most people think JK and JKU are basically the same, but the truth is these two Wranglers have several differences. Their differences cannot only be identified in their dimensions and structure but also their general off-road performance.
For many Jeep enthusiasts, JK Wrangler delivers better performance when it comes to riding in too abrasive terrain. Most JKU Wrangler fans claim that this Jeep is a perfect family vehicle that delivers exceptional performance when riding on rough roads.
Nonetheless, these two Wranglers still share some similarities. This article will help you learn about the significant differences between JK and JKU and discover their similarities. But first, let's shed some light on the history of Jeep Wrangler JK and JKU:
A Brief History of JK
Jeep JK is the 3 rd generation of the Jeep Wrangler off-road vehicle. It was launched in the year 2006 at the North American International Auto Show in Detroit.
This Jeep was developed under the ownership of DaimlerChrysler. The Jeep JK was the first Wrangler to feature a clean-sheet body design, frame, and suspension.
Some of the new features added to the JK Wrangler include; remote power door lock, power windows, navigation, and detachable sway-bars on specific models.
A Brief History of JKU
After the release of Jeep JK in 2006, Jeep Wrangler Unlimited (JKU) was launched in the following year, 2007. It was released at the 2006 New York Auto Show.
This Jeep offered more space and a longer wheelbase than the Jeep Wrangler JK. After its release, JKU sold quite successfully in the following years. This Jeep represents 75% of all the new Jeep Wranglers in the market.
The Differences Between JK and JKU
The most patent difference between these two jeeps is seen on their doors. JK has two doors, while JKU features four doors.
JKU is also bigger and has a longer wheelbase than the JK model. If you are trying to compare the two jeeps to know which is the best for you, here are some key differences you will want to consider:
Weight: As you already expect, JKU is heavier than JK.
Wheelbase: The Jeep JKU features a longer wheelbase than Jeep JK. The wheelbase length for JKU is 116 inches, while that of JK is 95.4 inches.
Performance in Off-Roading: When it comes to off-road driving, Jeep JK delivers the best performance. If you are an off-roading enthusiast, Jeep JK is the best choice.
Price: Being a bigger and heavy vehicle, Jeep JKU is a bit more expensive than the JK. It costs around $ 27,895, while the Jeep JK costs about $23,995.
Seating Capacity: The JKU has a seating capacity of five, while the Jeep JK has a four- seating capacity.
Cargo Space: Obviously, the Jeep JKU can accommodate more cargo than the JK. In fact, the cargo space for JKU is like double that of JK. You can also fold down the seats in a JKU Wrangler to create a flat surface to sleep on, with a Jeep Wrangler air mattress.
Doors: The Jeep JK comes with only two doors, while Jeep Wrangler Unlimited comes with four doors.
Total Length and Width: The full length for JKU is 184.9 inches, and the overall length of JK is 164.3 inches. But they have the same width, which is 73.7 inches.
Towing Capacity: The Towing capacity for JKU is 3,500 pounds while that of JK is 2,000 pounds.
Fuel Tank: The Jeep JKU can hold up to 22.5 gallons of fuel while the JK fuel tank holds 18.6 gallons of fuel.
You must also be wondering why JKU is referred to as an unlimited vehicle. The fact behind this name is that JKU has unlimited versatility. You can carry more loads with it and still easily explore the worst terrains. It also comes with jeep wrangler smooth ride shocks.
Similarities
While Jeeps JKU and JK have many differences, they also have a few similarities. Some of these similarities include:
The General Appearance: The Jeep JK and JKU look almost the same. Sometimes you may not even be able to differentiate them while they move down the road.
General Dimensions: Both Jeep JK and JKU have the same total width and height.
Engine and Transmission: The engine and transmission options in these two Jeeps are the same.
Removable Top, Doors, and Windshield: As with other Wrangler models, Jeep JK and JKU come with removable doors, tops, and windshields.
JK Vs JKU: Which One Should You Choose?
The question on which Jeep Wrangler you should choose between JK and JKU depends on your needs and preferences.
If you love hardcore wheeling on abrasive terrains, you can't go wrong with Jeep JK. The Jeep JK is preferred for off-road riding due to its a higher break over angle.
The higher break over angle allows you to slide over steep and rough obstacles with ease (although, skid plates and running boards are always a good idea). Jeep JK is also excellent for taking sharp turns and weaving tight corners.
However, if you have a family and want to carry them in your vehicle, the Jeep JKU is for you. It can hold more people and a lot of gear. Therefore, it all depends on your needs and what you like when choosing between JK and JKU Jeeps.
Conclusion
Now that you have learned the differences and similarities of Jeep JK and JKU, you can easily determine which one is suitable for your needs and preferences.
Keep in mind that Jeep Wranglers are among the strongest vehicles built to last for a long time. Once you buy the Jeep that you love, you can make modifications like changing the top or adding a roof rack.
Who Worked on This?
---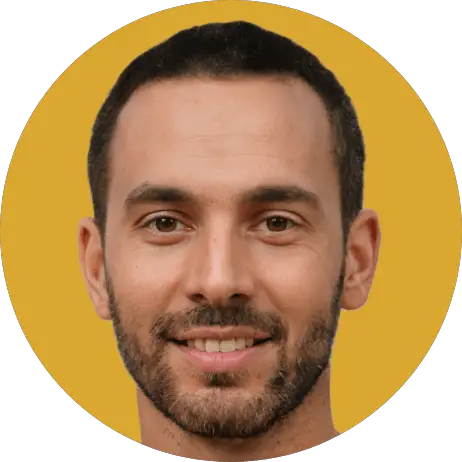 Brian
Editor
A master of organization, Brian helps keep everything running smoothly for Your Jeep Guide.
No Jeep yet but we're working on that!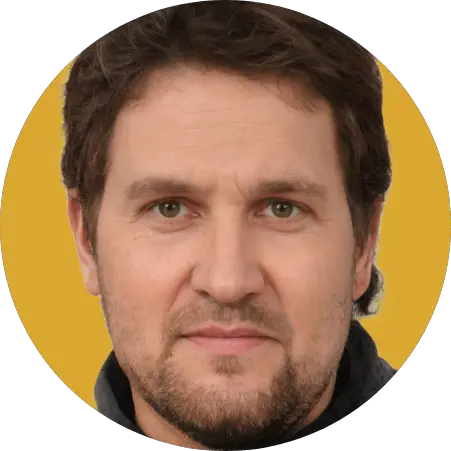 Cory
Writer
Cory loves his XJ and frequently thrashes it through the hills. He's constantly fixing something.

"What fenders?"
Check Us Out!