The modifications available for Jeeps these days are quite numerous. The sheer number of variations and options is a good thing for people looking to invest in a few upgrades. Yet, with this flood of products and manufacturers to choose from, it becomes rather difficult to separate the good ones from the bad. 
Thankfully those looking for some honest information in hopes of developing a better understanding of Jeep Tj mods have come to the right place. This article will provide you with all the pertinent information on Jeep TJ modding, including a detailed examination of which mods are the best in their particular category.
Comparison of the Best Jeep TJ Mods
IMAGE
PRODUCT

Our Top Pick

Incredibly powerful LED offering 27,000 lumens
Installation Difficulty: Moderate
Cost: $$

View Latest Price →

Made out of corrosion-resistant ABS plastic
Installation Difficulty: Easy
Cost: $

View Latest Price →

Best Budget Option

Best for the Money
Installation Difficulty: Moderate
Cost: $$

View Latest Price →

Best Coil Springs For Jeep TJ
Installation Difficulty: Hard
Cost: $$

View Latest Price →

Best Lift Kit For Jeep Wrangler TJ
Installation Difficulty: Hard
Heavy duty thermoplastic for added durability

View Latest Price →

Best Steering Stabilizer For Jeep TJ
Installation Difficulty: Moderate
Efficient at reducing on road bumps/vibration

View Latest Price →

Best Soft Top For Jeep TJ
Installation Difficulty: Moderate
Set at a budget friendly price point

View Latest Price →
What to Look for When Buying Jeep TJ Mods
When on the prowl for the latest and greatest Jeep TJ mods, you can save yourself a lot of time by having a decent idea of what exactly you should be looking for. A bit of preplanning is crucial because not only are there a whole heap of products available, but you'll want to be able to spot what exactly makes a good mod. 
You might be thinking that there is no need to study this information because you can just check out the reviews online and pick out the best ones that way. The trouble with that method is that these days sell out reviewers get paid to post five-star appraisals claiming a product is good when in fact, it is crap.  Here are a few things to look for in a quality Jeep TJ mod to help you avoid being duped.
Safety
Any top-of-the-line mod will be subject to tests by reputable quality control or transportation safety regulatory body. They run whatever product they are given through a rigorous series of tests to assure it is safe and roadworthy.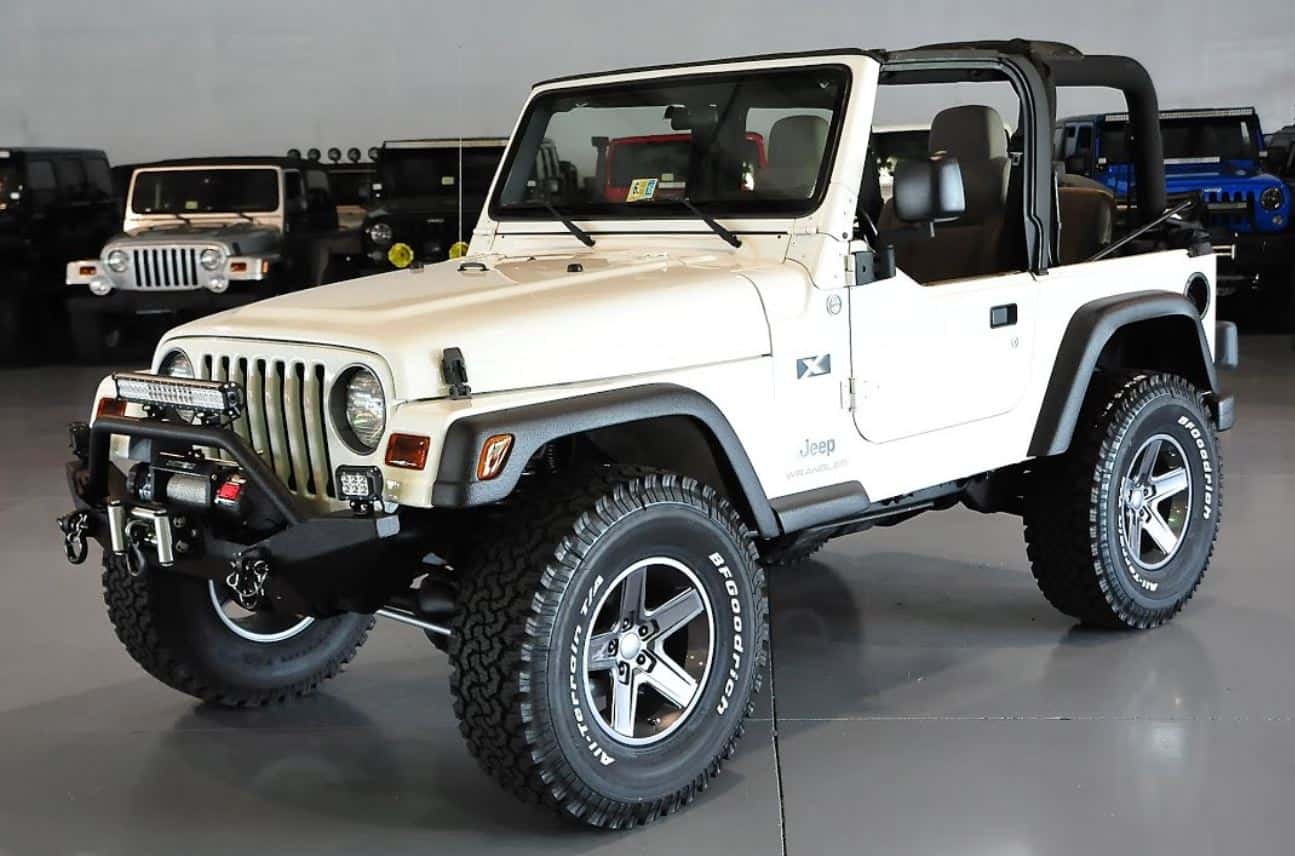 Multi-Functionality
Of course, you'll want to look for mods that provide some functional benefit to your TJ; this goes without saying, but what I'm referring to are mods that can enhance your vehicle in a few different ways. For example, modding your seat covers only enhances the look and level of comfort your Jeep has. Modding the tires provides a bit more bang for your buck because not only will they improve the look of your TJ, but they also enhance traction, stability, and control just to name a few.
Legality
Department of Transportation approval is perhaps the most crucial feature a mod can possess. Hefty fines and jail time are not fun. So, to ensure that the mod you are thinking about purchasing is legal, first, make sure the DOT has approved it. 
At a Glance: Our Top Picks for Best Jeep TJ Mods
Review of the Best Jeep TJ Mods
Now that you have a bit of knowledge on some of the more general features to look for in Jeep Tj mods, we can begin to delve into which products are the best. It's important first to explain that each category's winners were determined by carefully scrutinizing various mods in each category using personal experience and critical and customer reviews. So without further delay, here are some of the crème de la crème products available.
LEDKINGDOMUS Light Bar
We may earn commission from purchases made from our links, at no additional cost to you
What Recent Buyers Report
Recent buyers of the Light Bar are quick to express their satisfaction with this product. Praise centers around the impressive brightness and overall attractive look.
A few disappointed customers shared the same gripe about the mounting screws being too short to correctly install the light bar.
Why it Stands Out to Us
The LEDKINGDOMUS Light Bar is a beast. It made an unforgettable impression on us as soon as we turned it on. The power and brightness blew us away. In all honesty, we were not expecting this light bar to be anything but mediocre due to its budget-friendly price tag.
We did have to trash the mounting screws shipped with the product as they were much too short. This minor annoyance was quickly and permanently erased from our memory, however, as we stood in awe at how well these lights looked and functioned.
Bottom Line
LEDKINGDOMUS has miraculously produced one of the best light bars around. You can't beat its price, performance, and style. Look no further if you're interested in a light bar mod for your Jeep Tj. This product is the end all be all.
Pros
Easy to install
Light is waterproof
Features high-intensity LEDs
Adjustable Mounting Brackets
Durable build with diecast aluminum housing and a polycarbonate lens
Cons
Needs longer mounting screws
Aerodynamics can generate extra wind noise (a problem with all light bars)
Hooke Road Wrangler Grill Mesh
We may earn commission from purchases made from our links, at no additional cost to you
What Recent Buyers Report
Buyers of the Hooke Road Wrangler Grill Mesh have many positive things to say about this product. Mentioned frequently is The ease of installation as buyers were thoroughly happy with the snap-in method of installation. 
The one or two negative reviews we found didn't have much to do with how this Grill Mesh looked or worked. Instead,  they revolved around damage during shipping and minor cosmetic issues.
Why it Stands Out to Us
The snap-in style of installation is what sold us on the Hooke Road Wrangler Grille Mesh. The loud snap you hear when putting this product on your Jeep is comforting because you know that it's not going anywhere.
Everything about this product is excellent. Pricing is affordable, the grill is lovely to look at, and it performs as it should. 
The durability is also nothing to scoff at either. It can handle a lot of punishment and is rather challenging to scuff or even scratch.
Bottom Line
The Hooke Road Wrangler Grill Mesh is a shining pillar of a product, and we were very close to naming it our best overall mod. It deserves all the praise and is a real no brainer of a buy.
Pros
Clip-in pin installs in seconds
Crafted from high-quality ABS plastic
Deflects and protects from road debris
Resistant to rust, corrosion, and peeling
Cons
Slight gap at the bottom
Grill inserts are known to get bent during shipping
LX-LIGHT 7" Headlight
We may earn commission from purchases made from our links, at no additional cost to you
What Recent Buyers Report
Recent customer reviews of the LX-LIGHT 7" headlight are very positive, with many happy Jeep owners expressing how utterly grateful they are for the existence of these lights. The amount of money saved along with the cool look and quality performance is what most customers appreciate. 
The focus surrounding The small number of complaints was the ease with which these lights fog up due to invading moisture.
Why it Stands Out to Us
The LX-LIGHT 7" headlight was awarded the best for the money winner because it can save you hundreds of dollars. Headlight mods are not cheap, and it's relatively easy to spend $700 plus dollars on them. So when we heard about these lights selling for under $100, it was rather shocking.
Our rather judgemental thoughts towards these lights were unwarranted because not only does their blacked-out heavy-duty design look cool, but these lights perform great. 
Also, we experienced none of the fogging and moisture invasions issues that some customers had.
Bottom Line
Headlight mods get no better than the LX-LIGHT 7″. The fact that you can get these for under $100 is hard to fathom. My unwarranted and harsh preconceived notions about this product were justifiably thrown right back in my face. I applaud this product and highly recommend it.
Pros
Incredibly bright
Lifespan of 80000 hours
Built-in anti-flicker resistor
Easy 20-minute installation
Department of Transportation approved
Cons
Mounting brackets can be misaligned
Lights tend to foggy due to moisture buildup
Best Coil Springs For Jeep TJ
Rubicon Express RE1358
We may earn commission from purchases made from our links, at no additional cost to you
What Recent Buyers Report
Recent buyers lauded the Rubicon Express RE1358 coil springs with positive reviews complimenting their quality build, easy installation, and performance. 
Very few negative issues were expounded upon by customers, with one buyer stating that the coils bow out a tad more than average and another person who was not happy with the lack of a warranty.
Why it Stands Out to Us
The Rubicon Express brand is one of the more well-known names in Jeep mods, so our expectations were high for the RE1358 coils. We were not disappointed as the stability, durability, and construction were top-of-the-line.
Rubicon often advertises that their products' construction results from having used the most advanced technology and techniques available. They aren't kidding because their coils easily outperformed their competitors.
Bottom Line
You don't become one of the more trusted names in Jeep TJ mods without producing some of the best all-around products. The RE1358 is no exception, as Rubicon Express hit yet another home run with this product.
Pros
Fast shipping
Easily fit into place
Superb ride quality
It is constructed from the latest and greatest materials
Coils are thoroughly tested and checked for compliance
Best Lift Kit For Jeep Wrangler TJ
Supreme Suspensions AZM 183.2
We may earn commission from purchases made from our links, at no additional cost to you
What Recent Buyers Report
Buyers of the Supreme Suspensions AZM 183.2 lift kit are generally pleased with its overall capabilities. Comments complimenting this lift kit's incredible durability are the main talking points in a lot of the reviews.
Negativity was few and far between, with only one or two customers having minor customer service issues and only one performance hiccup.
Why it Stands Out to Us
We wholeheartedly agree with those customers who praised the Supreme Suspensions AZM 183.2 lift kit's remarkable durability. They will not only easily handle some of the more rigorous off-roading terrains but continue to do so even after constant abuse.
We also loved the stickers, bottle opener, and air freshener that was included free of charge. These little perks show that Supreme Suspensions care about their customers and people genuinely appreciate the thoughtfulness. 
Bottom Line
A solid kit for a solid price. Nuff said.
Pros
Easy 'bolt-on' installation
Outstanding rigidity and durability
Top-notch strength-to-weight ratio
Do not compress under heavy loads
Inspected by ASE certified specialists
Cons
Not the best customer service
Best Steering Stabilizer For Jeep TJ
Rough Country N3
We may earn commission from purchases made from our links, at no additional cost to you
What Recent Buyers Report
Praise for the Rough Country N3 stabilizer makes up the majority of buyer reviews. The majority of folks using this product acknowledge how it has drastically improved their Jeep TJ's handling and overall steering performance. The handful of negative reviews centered around missing installation hardware and hard to follow instructions.
Why it Stands Out to Us
The Rough Country N3 stabilizer is our top pick due to its durable construction and ability to improve the vehicle's maneuverability. This steering stabilizer is legitimately huge and makes the factory one and most other brands look puny in comparison. The size alone made us want to give it the top spot as we knew that this bulkiness meant increased handling performance and long-lasting durability. It didn't disappoint and should be at the top of everybody's list of must-have Jeep TJ mods.
Bottom Line
There are very few Jeep TJ mods that will have a more significant impact on your vehicle's overall performance than the stab bar. About as close to a perfect product as you can get.
Pros
Easy bolt-on installation
Significantly lessens front end vibrations
Drastically improves control and handling
Adds longevity to ball joints, tires, and steering mechanisms
Chrome hardened piston rod and large-bodied cylinder are very durable
Cons
Confusing assembly instructions
A trip to the hardware store for installation materials may be required
Best Soft Top For Jeep TJ
Pavement Ends 5119735
We may earn commission from purchases made from our links, at no additional cost to you
What Recent Buyers Report
Buyers of the Pavement Ends 5119735 soft top are excitedly raving about what a great deal this product is. The overwhelming consensus is that this soft top is the best bargain you'll find. Customers praised how easy it is to install, as well as the quality materials and its overall attractive look 
Why it Stands Out to Us
We can't help but wholeheartedly agree with the customers on the Pavement Ends 5119735 soft top. It's the best product you'll find in its price range. Admittedly other soft tops outperformed the Pavement Ends 5119735. Yet when we considered whether or not the extra cost was warranted regarding the added value received from the extra money spent, it simply couldn't be justified.
Specifically, other products fit a bit better or were slightly more durable than the Pavement Ends, but those little perks just didn't seem worthy of an extra $75-$100.
Bottom Line
All in all, the Pavement Ends has the best value to cost ratio and is genuinely one of the best bargains you'll find. It's not the most flashy, durable, or well-known Jeep TJ soft top, but it performs wonderfully, and you can't beat the price.
Pros
1-year warranty
Zip-out windows
Sleek and attractive
Department of Transportation approved
Automotive-grade fabric is tough and fade-resistant
Cons
Loose-fitting for some
Zippers can sometimes break easily
Best Shocks For Jeep Wrangler TJ
SENSEN 6051
We may earn commission from purchases made from our links, at no additional cost to you
What Recent Buyers Report
The reviews posted by recent buyers of the SENSEN 6051 shocks are mainly positive. Praise in regards to its easy installation, fair pricing, and design were the most common. However, out of all of the products on this list, these shocks had a few more negative reviews attached to them. 
Negative reviews were not from fuming mad buyers, but rather just lukewarm about this product's performance.
Why it Stands Out to Us
The Sensen 6051 shocks are admittedly not something you're going to jump up and down for. They aren't going to drastically improve your Jeep or provide anything extraordinary, yet they still manage to provide the best value for their listed price. 
They perform well, have above average durability, and are easy to install. Most importantly, they are cost-friendly to the point where there's no questioning the quality and value you're going to get for the price of the Sensen 6051.
Bottom Line
Modding your Jeep TJ's shocks with the SENSEN 6051s will do a lot for your vehicle. They won't dynamically improve to the point where it's going to be able to tackle crazy rough terrain, but they remain the best value you'll find for reliable, well-made shocks.
Pros
Fast delivery
Powder Coated
Easy no lift install
Work as advertised
Very reasonable pricing
Cons
Short lifespan
Doesn't perform great off-road
Rough Country Neoprene Seat Covers
We may earn commission from purchases made from our links, at no additional cost to you
What Recent Buyers Report
The majority of recent buyers highly recommend the Rough Country Neoprene Seat Covers. Customers are thoroughly impressed with the toughness and lastability of this product.
A tiny number of customers expressed complaints surrounding easily torn stitching and a looser fit than expected.
Why it Stands Out to Us
With many quality products available, the seat cover market is a very competitive one. The Rough Country Neoprene Seat Covers stood above the others due to their overall comfort, fair price, and durability.
The look, feel, and fit of these Rough Country seat covers made an immediate impression on us as they are really fancy and well made. When examining these seat covers, my initial thought was that they must cost an arm and leg, so I was somewhat surprised to find out that they are one of the more moderately priced seats covers available.
Bottom Line
The flooded and competitive seat cover market is a considerable benefit to Jeep TJ owners looking to upgrade their upholstery. While the prices have gone down, the quality has gone up, and the Rough Country Neoprene seat covers are a shining example of this.
Pros
Easy installation
One year warranty
Water and UV resistance
Soft feel and excellent breathability
4-layers of comfort with extra thick foam padding
Cons
Not the tightest fit
The stitching quality could be better
Can You Really Find Quality Mods that are Affordable for Jeep TJ? 
Over the past several years, Jeep modifications have substantially risen in popularity. A main contributing factor to this rise is that the hobby has become much more affordable than ever before. 
Of course, there have always been ways for people to get their hands on some inexpensive mods, be it from a used parts store or some company in China, but the quality and look of these products were downright bad. These cheap products usually didn't work right from the start or broke down after only a short while. Understandably, this causes hesitancy in buying budget-friendly mods, but times have changed.
Of course, you still need to be wary of cheap mods, but you don't have to shun them altogether. I say this because a good chunk of the products on our best-of list are considered budget parts. I urge you to share our confidence that quality stuff is made that doesn't cost an arm and leg.
Cautious Considerations to Keep in Mind 
Modding your Jeep TJ requires thoughtfulness and planning. The internet is chock-full of modding disaster stories, and though they are sometimes funny, you don't want to be the main character in one. To help out, here are a few things to consider cautiously.
Bigger is Not Always Better
Remembering that bigger is not always better is something you should keep in the back of your mind when considering certain Jeep TJ mods. Just because tire, light, mirror, or bumper mods come in unnecessarily large sizes doesn't mean they are better. They often hinder performance and, in some instances, are illegal to be out on the road with. 
This is especially true for mirror and light mods. Installing giant side mirrors not only looks ridiculous but can substantially limit their functionality.
Easy on the Decals
Covering your Jeep in decals from every place you've been is not the worst modification a person can make to their Jeep, but it isn't the most attractive either. I just don't understand why folks feel they need to promote logos for products or tourist destinations all over their Jeep. 
A few thoughtfully placed decals are more than enough to liven up the exterior of your TJ, but anything beyond that is unnecessary.
Overly Loud Mufflers
Outfitting your Jeep with an obnoxiously loud muffler is not only bad for your hearing but also quite rude to others. Nobody wants to hear your ridiculous muffler. 
Pros and Cons of Modifying Jeep TJ
Modifying a Jeep TJ has both positive and negative repercussions. Though the pros greatly outweigh the cons, understanding both sides will give you a better perspective of what to expect when modding a Jeep.
Pros
Jeep TJ mods can increase engine performance and longevity. 


Modifying Jeeps are an extremely satisfying and creative hobby that can help relieve stress.


The overall safety of a Jeep TJ can be improved through modding. Better stability can prevent rollovers and certain bumper mods can significantly reduce the impact during a crash. 


Modding can allow you to drive places you would otherwise couldn't.
Cons
Certain mods can void the warranty of your Jeep. This can be avoided by ensuring the mods you buy are approved by the automaker. 
Jeep TJ Mods List
To narrow your online search for Jeep mods, you'll want to know a few of the more popular variations. Here are a few to help get you headed in the right direction.
Performance Mods
Performance mods improve on and add capabilities to your Jeep TJ. A popular type of performance mod is lift kits, which raise the overall height and ground clearance of the jeep for better off-road capabilities.
Cold air intakes are another popular performance mod. It will add horsepower to your Jeep TJ because the factory-installed one restricts a fair bit of airflow for safety and operational purposes. Modded ones do not limit airflow, and more power is the result.
Interior Mods
No interest in off-roading or messing with the engine? Then adding some interior mods may be more your cup of tea. Interior mods don't require as much work or car savvy to install. This type's popular choices include audio accessories like speakers and amps, center consoles, floor mats, pet liners, seat covers, and lockboxes. 
Pretty much anything you find inside the jeep can be modded and are an excellent way to give your TJ a bit more usefulness and style.
Exterior Mods
Exterior mods are the most dynamic type as they can improve the overall beauty and performance capabilities of your Jeep TJ. Tires are a good example of this and are usually one of the first things people upgrade. Other good examples of performance-based exterior mods are rock sliders, bumpers, winches, and grill guards. 
Lights
Lights are another popular mod choice, with many people choosing to add light bars and better headlights to their Jeeps. There isn't much of a performance boost regarding light mods, but a lot of them are super bright and look fantastic, especially on Jeep TJs.
Conclusion 
Modding your Jeep TJ can be a very satisfying and rewarding venture, as long as you remain thoughtful and allow for proper planning. The tips and products detailed in this article will get you headed in the right direction, but the rest is up to you. Don't be afraid to take risks, be different from others with what you choose to modify, and remember to have fun. 
Quick Summary – Best Jeep TJ Mods
Before you head out, here's a quick summary of the best Jeep TJ mods:
People Also Ask
To wrap things up nicely, here are a few frequently asked questions interested Jeep TJ modders often search for. The answers will not be overly detailed but will undoubtedly provide you with enough info to give you a substantial depth of understanding. 
What are the Necessary Jeep TJ Mods?
Necessary mods for a Jeep TJ are dependent on what exactly you want to do with your Jeep. There's a whole bunch of stuff you'll need if you're going to go mudding or off-roading. Which include but aren't limited to lift kit, tires, suspension, windshield wipers, headlights, waterproof seat covers, and exhaust. If you just want to make your Jeep TJ a  bit more stylish and comfortable, you will want to mod the windows, doors, paint job, and lights.
What are Some Cheap Mods for Jeep TJ?
A few of the more inexpensive mods include lockboxes, floor mats, lights, windshield wipers, seat covers, and side rails.
Do Mods Increase the Value of Your Jeep TJ?
Mods can increase your Jeep TJ's value, but don't expect to get back all of what you put into it. Dealerships aren't going to offer you extra for your modded out Jeep TJ, and some won't even offer to buy it. The reason for this is most people who invest in Jeeps either want to do the modding themselves or have no need for the extra mods. Dealerships often find modded Jeeps hard to sell for these reasons.
Who Worked on This?
---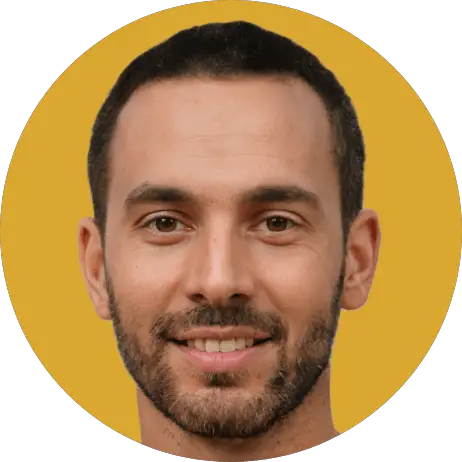 Brian
Editor
A master of organization, Brian helps keep everything running smoothly for Your Jeep Guide.
No Jeep yet but we're working on that!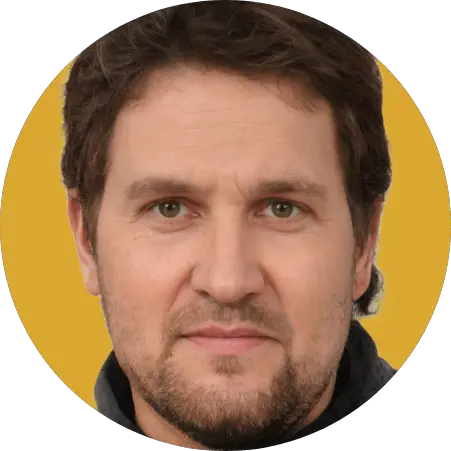 Cory
Writer
Cory loves his XJ and frequently thrashes it through the hills. He's constantly fixing something.

"What fenders?"
Check Us Out!