In 2002, Jeep introduced the Liberty, which was essentially a redesigned version of the Cherokee. Regulars of the brand were not thrilled with the company's new direction, especially after the Cherokee was forced out at the start of commercialization. The Jeep Liberty gradually overtook it and saw an uptick in sales.  
I have an extensive background in the auto industry and can tell you that if you're considering purchasing a Jeep Liberty, it's in your best interest to learn about the Jeep Liberty years to avoid.
What are the Worst Years for the Jeep Liberty? 
The reviews from people who have owned Jeep Libertys over the years will show you that there is more than one model year to steer clear of. With that being said, the model years to avoid for Jeep Libertys are 2002, 2004, and 2012. 
However, the most common comment is that these models have ongoing issues, even if recalls have been performed. Just the fact that the transmission and suspension could break down is reason enough to be extra careful when buying. Keep reading to learn more about why these model years are bad choices for you.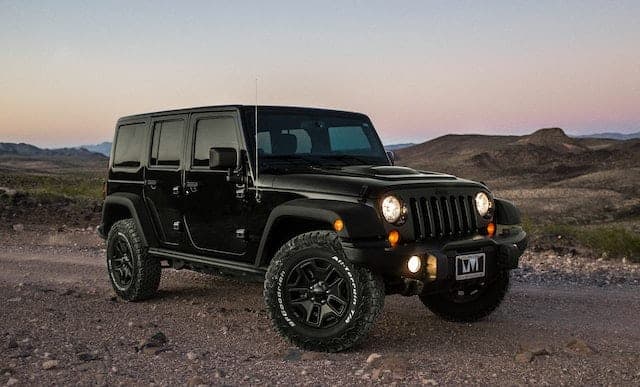 Are Jeep Libertys Reliable? 
Although the Jeep Liberty has had its share of issues, it is not the worst sport utility vehicle available. Jeep issued recalls to fix the affected vehicles, and the Liberty has improved with each new generation. 
Before buying a model, it's wise to research its known flaws and see how they've changed over the years. Overall, the Jeep Liberty is a good vehicle to own as long as you get one of the better model years.
Worst Jeep Liberty Years to Avoid?
You should not purchase a Jeep Liberty from the model years 2002, 2004, or 2012 if you value your peace of mind. Issues can compromise safety with the vehicle's suspension, airbags, transmission, or leaks.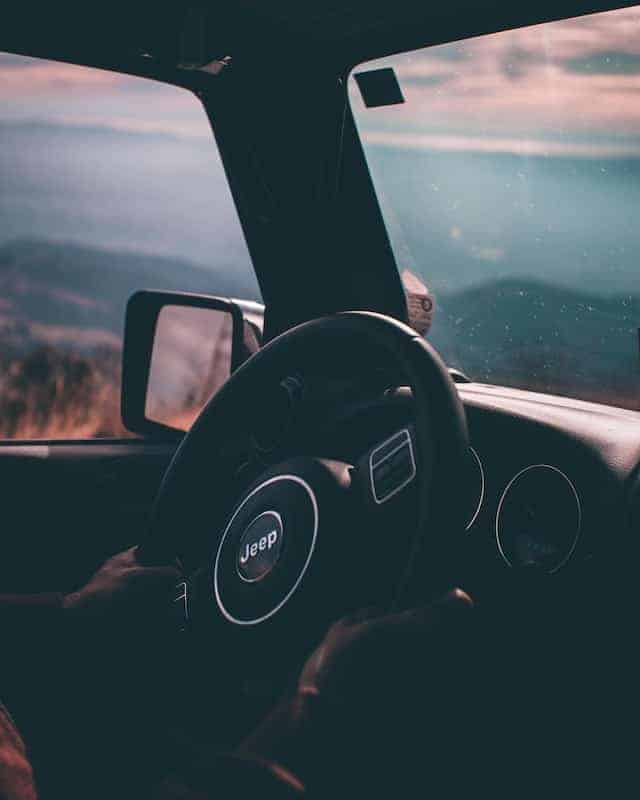 Jeep Liberty Model Year to Avoid: 2002
This SUV's worst model year was 2002, even though it was its best sales year.
Safety Issues
According to National Highway Traffic Safety Administration (NHTSA) reviews, 78 people were injured, two people were killed, and 55 crashes resulted in fires. The 2002 Liberty was not given high marks for safety by the NHTSA due to issues with the airbags and the seatbelt. 
Obviously, the first line of defense in the event of an accident is the presence of airbags and seatbelts. These are the kinds of problems that can quickly tarnish the image of a brand-new car.
Fuel Leak Issue 
Over 1.5 million Libertys were recalled because of a fuel leak that started fires after rear-end collisions. 
Handling Issues
The 2002 Liberty's handling also suffered from issues with the suspension system ball joints. Consumers had vehicle braking, transmission, suspension, and gas mileage problems. The NHTSA wants everyone driving a 2002 Jeep Liberty to double-check that they've replaced all the recalled parts since many of these vehicles are still on the road. 
Jeep Liberty Model Year To Avoid: 2004
Many complaints were lodged about the 2002 and 2003 models, but the company could not address all reported problems with Jeep Liberty. These included ball joint corrosion, the window regulator, and collision fires caused by leaking fuel.
Electronic Issues
There were 1,083 complaints about the 2004 Jeep Liberty and 13 recalls. Along with the original problems, the 2004 model also had several new electronic issues, such as intermittent problems with the remote keyless entry and power windows.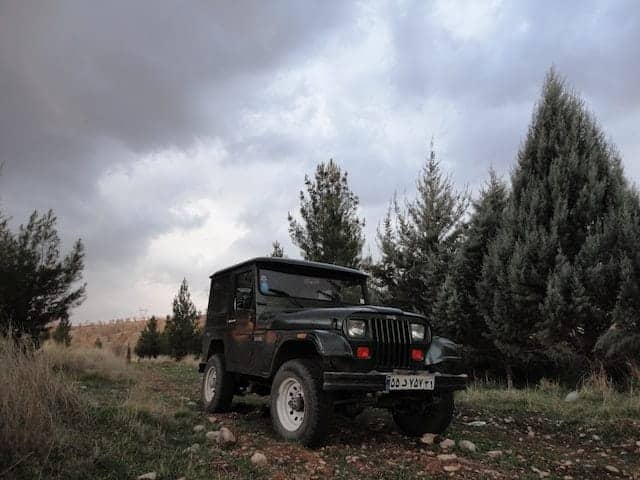 Air Conditioning Issues
The central air conditioning unit was also affected by a significant electrical issue. People who own automatic versions of the 2004 Liberty have complained about their vehicles' air conditioning systems overheating and breaking down. 
Costs for air conditioning, a crucial comfort option, can quickly increase once electrics are involved. Jeep designed it poorly for this model year despite being a classic option.
Braking Issues
According to reports, the 2004 Liberty brakes frequently failed due to abnormal locking behaviors. 
Fuel Leak Issues
Some 2004 Libertys were recalled because of a potential fire hazard. When subjected to specific rear impacts, these vehicles' fuel tanks were at risk of leaking and catching fire. The flammable wiring harness for the vehicle's alternator was also the subject of a recall. 
Checkout this article by Cory on Comparision between Jeep Liberty and Patriot.
Jeep Liberty Model Year To Avoid: 2012 
Numerous issues from earlier models were still prevalent before the Jeep Liberty was discontinued in 2012. This last model is terrible due to its transmission failure, suspension problems, and fuel efficiency.
Safety Issues
The vehicle has had issues with suspension for most model years, but the 2012 model was inferior. Costly repairs were required for owners whose vehicles were out of warranty because rear control arms and lower ball joints were defective and wore out before 50,000 miles. 
Electronic Issues
Electronic issues persisted, as evidenced by the intermittent flashing of the airbag lights. The airbags occasionally failed to deploy, despite Jeep's best efforts to make them safe.  
Transmission Issues
Additionally, there were several issues with the four-speed automatic transmission. The transmission is notorious for failing prematurely and for having trouble shifting gears due to the vehicle's notoriously sluggish acceleration. One of the key components of the driving experience is still the automatic transmission. 
Gas mileage Issues
The 2012 model has the worst gas mileage compared to other model years – it gets an average of 23 mpg on the highway and 18 mpg in the city, while comparable vehicles get an average of 27 mpg on the highway and 25 mpg in the city. And the mileage depends on the tire quality, So in case, if you don't have good tires for your liberty then you will also suffer from this issue.
What Would Be Considered the Best Year for Jeep Liberty? 
Without a doubt, the 2009 Jeep Liberty is the best model year. The ride quality and fuel economy dramatically improved from the previous year, and there was a noticeable decrease in mechanical issues. It is a significant achievement to be awarded a perfect five-star rating from the Australasian New Car Assessment Program (ANCAP), making this vehicle one of its class's elite. 
The 2009 Liberty was subject to a single recall that was surprisingly limited in scope. Owners had a positive experience despite some problems with the fuel systems and some problems with the Totally Integrated Power Module (TIPM) and their electronics. 
Should I Buy a Jeep Liberty? 
When purchasing a used vehicle, it's essential to ensure the previous owners took good care of it. Costs can be kept to a minimum if the recalls have been appropriately handled. The Jeep Liberty has always been a solid option. Relative to its rivals, it handles curves quite well and has a respectable amount of interior space. 
Avoid purchasing one that has racked up too many miles. A vehicle with higher mileage may have a more attractive purchase price, but the money you'll have to spend on repairs will quickly cancel out any savings you might have experienced.
Double-check that the vehicle has been inspected in light of the mentioned issues. If you have any doubts, having a professional mechanic run a diagnostic scan is best.
Despite some issues, the Jeep Liberty is a trustworthy vehicle that, with regular maintenance, can go as far as 200,000 miles – a longer service life than its rivals. And also it increases your jeep lifespan.
If you're set on buying a Jeep Liberty, research to ensure all recalls have been addressed, the vehicle doesn't have excessive mileage, and you're getting into a reputable model year. Following these guidelines will ensure that you have a reliable vehicle of the high Jeep standard.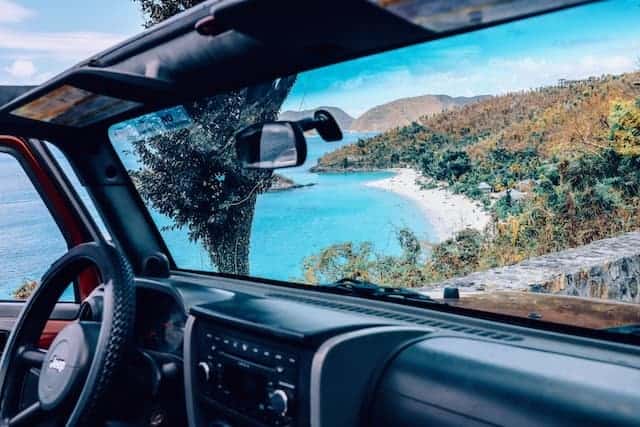 FAQ
Is a Jeep Liberty expensive to fix?
It all depends on the issue. If a crucial component fails, the repair bill could be steep, as is the case with any vehicle. Most importantly, though, is to give your Jeep the care it deserves so you can minimize expensive repairs.
Why was the Jeep Liberty discontinued?
The Jeep Liberty was phased out of production after the company introduced the Cherokee KL platform in 2014. In the latest iteration of the Liberty, Jeep reverted to the older name in the hopes of appealing to a broader audience with its off-road pedigree.
Conclusion
The Jeep Liberty is a vehicle that many people are still interested in driving even after its worst years of production. The fact that there are still so many Libertys on the road today is undeniable evidence of this. 
If you decide on this vehicle, please double-check all the typical attention areas for the model year you're considering. Doing so can ensure that all necessary recall repairs have been completed and that you're driving a reliable vehicle. Regular maintenance is key to keeping it running smoothly and extending its life, not to mention preventing untimely breakdowns.