Manufactured in the United States from 1983 to 2001, the Jeep XJ, also known as the Jeep Cherokee, was one of the top sellers for the Detroit-based company for decades.
Versatile, roomy, and delightfully boxy, it's surely a piece of Americana. But over time, you may run into some issues due to simple wear and tear. One of those is the radiator for your Jeep XJ.
With a bit of research, however, you can find the best replacement radiator for your Jeep and keep on cruising along with excellent performance.
Comparison of the Best Radiators for Jeep XJ
IMAGE
PRODUCT

Our Top Pick

Will fit on all 1989 to 2001 Jeep Cherokee models
Construction Type: Aluminum
Number of Rows: Two

View Latest Price →

Side rails comes with stress cuts to prevent warping
Construction Type: Aluminum and plastic
Number of Rows: One

View Latest Price →

Best Jeep XJ Aluminum Radiator
Construction Type: Copper
Number of Rows: Three

View Latest Price →

Best Budget Option

Radiator and fan shroud included with this kit
Construction Type: Aluminum
Number of Rows: Three

View Latest Price →
Factors to Consider Before Buying a Radiator for Your Jeep XJ
Before you purchase a radiator, conducting due diligence as far as research and other aspects is key. Here are some factors to consider before you pull the trigger on a new radiator for your Jeep XJ.
Size and Capacity
Radiators come in all types of shapes and sizes. As a result, you shouldn't just choose a radiator based on price or reviews alone. However, you should be able to find the right part based on the original radiator's OEM part number. Some websites offer this service for ease of searching just by entering your make, model, and year number. By entering this information, you can make certain that you get the right-sized radiator to fit your Jeep Cherokee.
Construction Material
Construction materials for radiators have changed drastically in the past several decades. However, which material you choose makes an impact on the performance of your vehicle, especially the 1983 to 1990 Jeep XJ models, which have been known to overheat due to a closed-loop cooling system.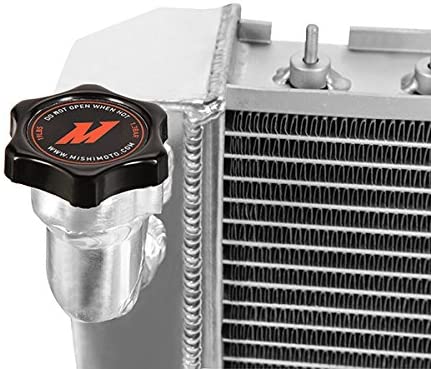 Copper and brass radiators are the old-school approach to your upgrade, commonly used in vehicles up through the early 1980s. While efficient at cooling, these are often far heavier, corrode faster, and are more expensive than other options.


Plastic radiators are the most affordable choice to replace the radiator in your Jeep XJ. Using an alloy core surrounded by plastic, it's lightweight, but doesn't offer the cooling power as metal alternatives and, in most cases, must be replaced rather than fixed.
Aluminum radiators are one of the most popular choices for radiator replacement, as they're both lightweight and efficient. However, they're also the most expensive, and depending on the value of your vehicle, may be an unnecessary expenditure.


Aluminum and plastic radiators provide yet another alternative for a replacement radiator. These radiators have an aluminum core surrounded by a plastic tank. To date, these are the most common type of radiators. However, repairing them can be a nuisance and many car owners and repair shops suggest replacing them instead.
Closed Cooling System vs Open Cooling System
From 1983 to 1990, Jeep produced the Jeep XJ with a closed cooling system. These earlier systems don't have a radiator cap, instead opting for a reservoir with a fill cap. While the closed cooling system was praised for its cooling power, it had one fatal flaw: when the reservoir starts to crack or the radiator starts to fail, repairing it is a pain.
As a result, many Jeep owners have transitioned to an open cooling system, which requires a different type of radiator to be installed. If you don't have an open cooling system, you can surely stick with the old-school closed system. But for the sake of easier repairs and replacement parts, more and more enthusiasts are opting for the open cooling system.
At a Glance: Our Top Picks for Best Radiator For Jeep XJ
Review of the Best Radiators for Jeep XJ 
Whether you want to transition to an open cooling system or upgrade your radiator for better performance, not all radiators are up to the challenge. Plenty of aftermarket parts can result in poor investments, so it's best to get only a highly reviewed or OEM radiator to get the most for your money.
Here are some reviews of the best radiators for the Jeep XJ.
Mishimoto MMRAD-XJ-89
Construction Type: Aluminum
Number of Rows: Two
Modification Necessary: No
Weight: 9 pounds
Country of Origin: USA
We may earn commission from purchases made from our links, at no additional cost to you
Review
With bolt-on installation for all models of the Jeep XJ from 1989 through 2001, the Mishimoto MMRAD-XJ-89 radiator provides an easy replacement or upgrade for your current radiator. With two rows of cooling power and aluminum construction, this product can stand up to the heat, as well as pushing the limits of your Jeep on an off-road excursion.
Bottom Line
If you're searching for a high-performance aluminum radiator, the Mishimoto MMRAD-XJ-89 should do the trick for your Jeep XJ. Thrifty buyers, however, may want to consider other options on this list.
Pros
Lifetime warranty
Super lightweight construction
90% increase in coolant capacity
Compatible with both open and closed cooling systems
Superior cooling power for hot climates, towing, and hauling
Cons
Some users report overheating in very hot climates over 100 degrees
Spectra Premium CU1193
Construction Type: Aluminum and plastic
Number of Rows: One
Modification Necessary: No
Weight: 9 pounds
Country of Origin: Canada
We may earn commission from purchases made from our links, at no additional cost to you
Review
If you're searching for an economical radiator replacement for your Jeep XJ, the Spectra Premium CU1193 is the ideal choice. Despite its low price, it still comes with an aluminum core and a two-year warranty to put your mind at ease. Plus, it exceeds OEM standards so you're always sure to get a proper fit and performance.
Bottom Line
Although some buyers of this product report problem with leaks from cracks in the plastic or where the transmission line connects, these are few and far between. For thrifty buyers, the Spectra Premium CU1193 radiator is a solid choice with little downside.
Pros
Two-year warranty
Hardware included for easy installation
Meets or exceeds all OEM standards for radiators
Aging- and endurance-tested to ensure a longer life span
Expanded tube thickness for less stress and longer durability
Cons
Leaking reported in a few radiators after a year or less
Some users report leaks where the lower transmission line connects
Best Jeep XJ Aluminum Radiator
CSF Radiator 2671
Construction Type: Copper
Number of Rows: Three
Modification Necessary: Yes, but only for Jeep Cherokee Sport
Weight: 20.2 pounds
Country of Origin: Indonesia
We may earn commission from purchases made from our links, at no additional cost to you
Review
If you're searching for a copper alloy radiator for your Jeep XJ, the CSF Radiator 2671 is an excellent option. And with three rows of cooling power, this is one of the best radiators for consistent cooling, even in warm climates. Add in easy, bolt-on installation, and this radiator checks all the boxes.
Bottom Line
Although some performance enthusiasts may balk at any radiator not made of aluminum, the durability and cooling performance of the CSF Radiator 2671 is top-notch. However, a warranty that's often denied or voided may cause buyers to look for peace of mind in other products.
Pros
Two-year warranty
Easy installation and pops right into place
Consistent cooling, even with AC on or at high speeds
Excellent cooling power compared to other construction materials
Great option for radiator replacement on the 2.5-liter Jeep XJ, according to buyers
Cons
Copper alloy construction makes it heavier than other options
Thicker radiator makes reinstalling the fan shroud troublesome
Warranty only honored if installed by a "professional," which isn't clearly defined
OzCoolingParts HH-AUTO-0281
Construction Type: Aluminum
Number of Rows: Three
Modification Necessary: No
Weight: 25.2 pounds
We may earn commission from purchases made from our links, at no additional cost to you
Review
When you need to replace both the fans and the radiator in a single installation, the OzCoolingParts HH-AUTO-0281 radiator should do the trick. With three rows and aluminum construction, it also has superior cooling power. And with a great price including the fans, it's an excellent value.
Bottom Line
For its price, the OzCoolingParts HH-AUTO-0281 is a solid bargain buy. While small issues with rattling and radiator cap removal can be frustrating, it's still a great purchase for your Jeep XJ.
Pros
Great value for the money
Up to 45% more cooling power
Three fans provide more cooling in harsh conditions
Super easy installation process with no mods necessary
Cons
Radiator can rattle
Radiator cap can be tough to put on and remove
No connection to factory plug for the fans, so it may need wiring
Is an Aluminum Radiator Worth it?
Before you decide whether an aluminum radiator is worth the added price, you need to ask one simple question: do you need a high-performance radiator? If you're using your car for commutes or everyday driving, chances are that an aluminum radiator, especially on a Jeep XJ that's over 20 years old, is actually worth the price.
A copper and brass alloy or plastic radiator won't be able to handle extreme pressures, but for regular driving, it's almost certainly a better way to save money. That said, if you're hitting the off-road hard in your Jeep XJ, an aluminum radiator might be worth the extra expense.

In addition to determining how much stress you'll put on the engine, you should also determine if you'll have the Jeep XJ for the foreseeable future, or whether it's reached the end of its life span. Doing so should help you budget for the right radiator, and an aluminum option may be far too expensive.
However, if you're planning on your Jeep XJ outliving you, an aluminum radiator is a sound choice. It will provide exceptional cooling power over other construction materials, and it typically will offer more longevity than a cheap plastic radiator or a heavy, bulky, copper-brass alloy radiator.
Are More Cores or Better Fans Worth it?
If you're opting for an aluminum radiator, more cores can keep your engine cooler, as this maximizes both the width of the tubes of the radiator, as well as airflow. Again, unless you're really testing your Jeep Cherokee, you probably don't need more than two cores in any type of radiator. In some instances, a "three-row" or three-core radiator is more of a gimmick than anything else.
While a novice might determine that more cores equal more cooling power, this isn't always the case. The more rows in a radiator, the less efficient they become toward the rear of the radiator, as the air can't cool it as efficiently. As a general rule, two cores should be more than enough to cool your Jeep XJ's 4.0-liter V-8. A single core, however, may not provide enough cooling power to keep your engine from overheating.
The Jeep XJ originally came with two stock fans. The main fan was a 15" mechanical fan powered by the engine and the water pump that cools to the same proportion as your engine usage. In addition, an auxiliary electric fan powered by the battery is turned on at temperatures above 220 degrees, as well as when the air conditioner for jeep wrangler is turned on.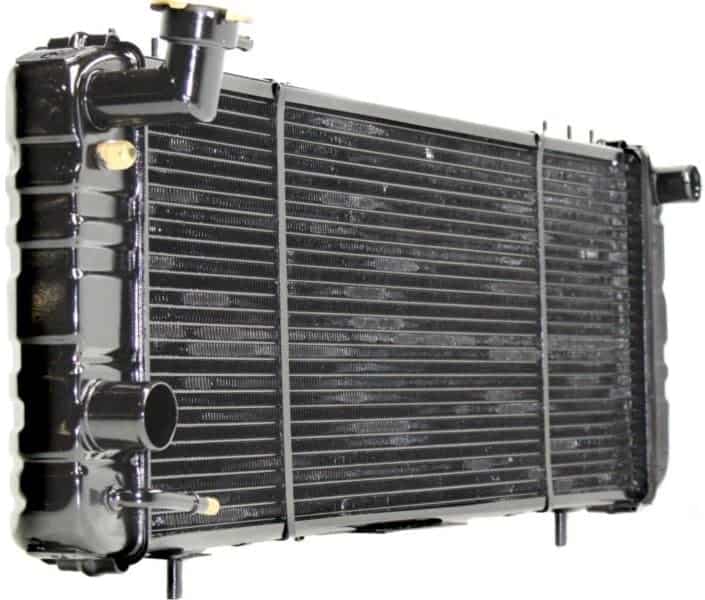 That said, three-fan replacement units have become a popular choice for Jeep XJ owners. These claim to provide an additional 40% of cooling power. But unless you live in a hot climate or have had problems with overheating in the past, these aren't a necessity.
For a cheaper fix, you might consider installing a manual switch inside the cab that allows you to turn the electric auxiliary fan on and off with a toggle switch.
This is all a matter of preference. If you're in a hot climate, a three-fan unit might be just as easy if your budget isn't an issue.
Keep Your Cool With a Quality Radiator for Your Jeep XJ
No matter what type of cores, fans, or construction material you choose for your radiator replacement, the most important facet is to pick a high-quality option. By doing your due diligence or choosing one of the radiators on this list, you're ensuring that your Jeep XJ runs just like it did when you drove it off the lot.
People Also Ask
Radiators provide a relatively straightforward function, but that doesn't mean everything about them is as simple as it sounds. If you're a Jeep XJ owner that needs a replacement radiator or has questions about radiators, here some of the top questions people also ask.
How Often Do Jeep Radiators Need to Be Replaced?
In general, radiators in the Jeep XJ and other Jeep models last about 80,000 miles or roughly eight to 10 years. Older models that contain copper and brass alloy radiators may last a bit longer, but only with excessive maintenance may make a replacement the cheaper option.
Is it Safe to Drive a Car With a Bad Radiator?
You won't want to drive in a car with a bad radiator for long, as it will overheat constantly and may cause damage to the engine. If you're prepared with extra jugs of water or coolant and are only going as far as the repair shop, it's probably safe to drive a car with a bad radiator. Just make sure not to go long distances if you can avoid it.
Who Worked on This?
---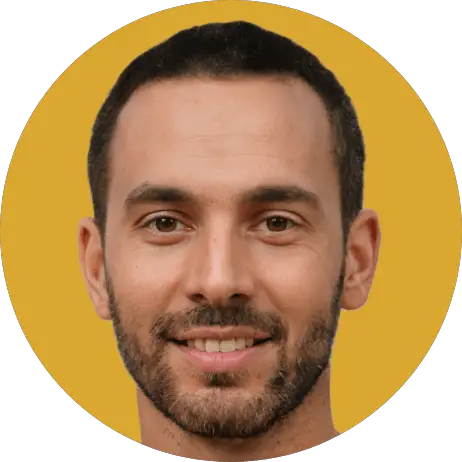 Brian
Editor
A master of organization, Brian helps keep everything running smoothly for Your Jeep Guide.
No Jeep yet but we're working on that!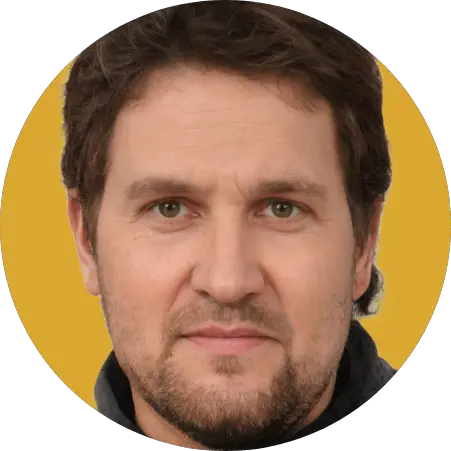 Cory
Writer
Cory loves his XJ and frequently thrashes it through the hills. He's constantly fixing something.

"What fenders?"
Check Us Out!