One of the best things about owning a Jeep Wrangler is being able to pop the top off and enjoy the absolute freedom of the sunshine on your shoulders.
Although Jeep has made the process of removing the hardtop easier over the years, it's a relatively complicated procedure that requires specialized tools and perhaps a little help from a friend. 
So, if you're looking for a guide on how to remove the Jeep Wrangler hard top – you're in the right place!
Parts of a Jeep Wrangler Hard Top
Since the Jeep Hard Top is designed to easily pop off and still provide protection against the elements, it's comprised of several easy to remove components that are robust and well designed. 
Here are the main components of your hard top that we will refer to throughout this guide: 
Main Hard Top Assembly

Front Left Panel

Front Right Panel

Header Panel Latch

Fastener Knobs

Torx Screws

Wiring Harness

Window Washer Hose

Hard Top Weather Seal

Rear Glass
Now that you know the basic components of your hard top, what tools do you need to remove it?
Tools and Equipment Needed to Remove a Jeep Wrangler Hard Top
Jeep makes it pretty easy to remove the hard top on your Wrangler with a few basic hand tools, your two hands, and the help of a friend. The JL Wrangler even comes with a hand-operated tool kit right from the factory! 
Battery Operated Drill or Hand Ratchet Assembly
You don't necessarily need to keep a battery-powered drill or impact driver in your Wrangler but it can make the process of removing the Torx screws quick and easy. A hand-operated ratchet (like the one that comes in the JL tool kit) will also work just fine. 
Torx Head Bit
Depending on your year of Wrangler, you'll need to have the appropriate Torx head bit to go with your ratchet/drill. Most generations of Wrangler utilize a T-40 size Torx screw and therefore need a T-40 Torx head bit. 
Another Person
Let's get this out of the way. The hard top on Wranglers is very heavy and hard to manage with only one person. In order to stay safe and avoid hurting yourself, one of the most important tools in this process is another person. Various hoists, shuttles, and carts also exist to take the place of a second person but they can be very expensive. 
How to Remove a Jeep Wrangler Hard Top
So, you've got a solid grasp on the parts of your Wrangler hard top, and the tools you'll need to get the job done. So how do you go about removing the hard top from your Jeep Wrangler? 
Steps to Remove a Jeep Wrangler Hard Top
Remove Front Panels

From inside your Wrangler, move the sun visor out of the way and unlatch the L-shaped header panel latch on the driver's side. Repeat process on the passenger side. Push up and remove the panels and store them somewhere safe.

Open both front door

This makes it easier to complete the following steps

Remove T40 Torx Screws (4 DOOR)

Using your ratchet or electric drill, remove the (2) T40 Torx screws that are located on top of the 2 front doors, near the B pillar.

Remove T40 Torx Screws (2 DOOR)

Remove the 6 Torx head screws that are located in the cargo area of your Wrangler. There are three on each side of the vehicle.

Disconnect Wiring Harness

The wiring harness is located on the left, rear side of the vehicle. Locate and disconnect the wiring harness by squeezing the clips and separating the harness.

Disconnect Windshield Washer Hose

Locate the windshield washer hose (if equipped) and disconnect it.

Remove The Top

Remember that other set of hands? You're going to need them here. Close the rear swing gate, and stand on either side of your Jeep. Lift straight up and walk the top towards the rear of your Wrangler. Store somewhere safe.
Sure, there's some minor wrenching going on here but at the end of the day, this is a pretty easy process! Just make sure you store all your screws and don't lose anything! 
Can You Remove a Jeep Hardtop By Yourself?
In order to remove the top on your Jeep Wrangler by yourself, you'll need to utilize some special equipment because it will be nearly impossible to lift the top off yourself without risking damage to the top and yourself. 
Hard Top Hoist
These clever pieces of equipment are mounted to the roof of your garage and allow you to pull up underneath the hoist, perform all steps to remove the top, and then utilize a pulley hoist to physically lift the top off your jeep. It also allows you to store your top securely and safely. These are a must-have. Once it's removed, you can also paint Jeep hardtop easily. This can help ensure that the hardtop is painted evenly and thoroughly, without any missed spots or smudging.
Hard Top Removal Cart 
These super clever carts allow a single person to scoop up their Jeep's top, roll it on wheels and then store it for the season. Although these are a little more expensive than the lift, they do not require a specific space to mount and could be a great option for someone who parks their Jeep outside. 
Safety Considerations When Removing a Wrangler's Hard Top
Unless you have extreme levels of upper body strength, you should not be attempting to remove the hard top on your own. Although the weight itself is manageable, the bulkiness and size of the hard top are what make this extremely challenging. You'll have to sit down on the tailgate area and then lift with your arms and walk the top back on your own. Then, somehow, place it on the ground without injuring yourself or damaging this rather expensive piece of equipment. 
Look, don't try to be macho here. Just get a friend to help you out or invest in one of the solutions mentioned above. Your ego will be fine and your back will thank you. 
Conclusion 
Seriously, who doesn't want to roll down the highway with the wind in their hair on a beautiful, sunny day? 
If you've already committed to buying one of these incredible vehicles then you already have that itch for adventure and are looking for the ultimate in automotive freedom. Removing the hard top from your Wrangler is an easy process that can be accomplished with only a few basic hand tools, some know-how, and some heavy lifting. 
So get out there! Enjoy the beautiful weather and do the damn thing! 
People Also Ask
Here are some questions:
How Long Does It Take To Remove Hard Top From Jeep Wrangler?
If you have all the tools handy, it only takes about 10 mins to remove the Hard Top. 
Do All Jeep Wranglers Have Removable Tops?
Yes, every Jeep Wrangler has a removable top but not every Wrangler has a removable hard top. 
How Much Does a Jeep Hardtop Weigh?
On average, you're looking at a beefy 218 pounds. This is why you need a friend or equipment to help you remove it. 
Who Worked on This?
---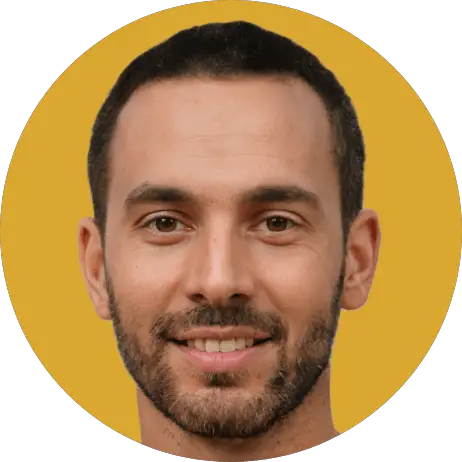 Brian
Editor
A master of organization, Brian helps keep everything running smoothly for Your Jeep Guide.
No Jeep yet but we're working on that!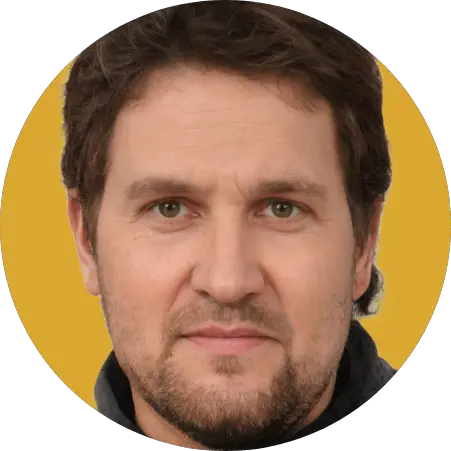 Cory
Writer
Cory loves his XJ and frequently thrashes it through the hills. He's constantly fixing something.

"What fenders?"
Check Us Out!