Having an OBD2 scanner can be helpful when a problem suddenly occurs with your Jeep. Using the vehicle's computer system, the OBD2 can tell you precisely what's causing the issue.
Finding an OBD2 scanner right for your Jeep is a common problem people face.
This list will help you decide the best option for your needs.
Comparison of the Best OBDII Scanners for Jeep
IMAGE
PRODUCT

Our Top Pick

Easy OBD 2 port installation in a few minutes
Compatible with both popular mobile platforms
Easy to use app for better management

View Latest Price →

User-friendly interface for quick and easy access
Provides accurate and fast diagnosis for all vehicles
Easy explanation of all error codes

View Latest Price →

Best Obd2 Scanner for the Money
Will turn off the check engine light after repairs
No battery required get power from OBD2 port

View Latest Price →

Best Bluetooth Obd2 Scanner
Quick and easy connection with smartphones
Works on older and newer model vehicles

View Latest Price →

Best Obd2 Scanner With ABS and SRS
Live reports and parameters for easy repairs
Compatible with most vehicle makes

View Latest Price →

Best Wireless Obd2 Scanner
Can be used with Windows and Android devices
Can be used with a wide range of apps

View Latest Price →
Factors to Consider Before Buying an OBDII Scanner for Jeep
These scanners are rated on their features, compatibility, ease of use, and overall value. With the ability to diagnose many problems, OBD2 scanners can vary drastically. All the devices on this list are high-performance OBD2 scanners that will fit your needs. Consider these things before you purchase a scanner.
Car Age/Type
Vehicles made after 1996 all have the standard OBDII port that works with code readers. Older vehicles use OBDl which generally isn't compatible with modern scanners.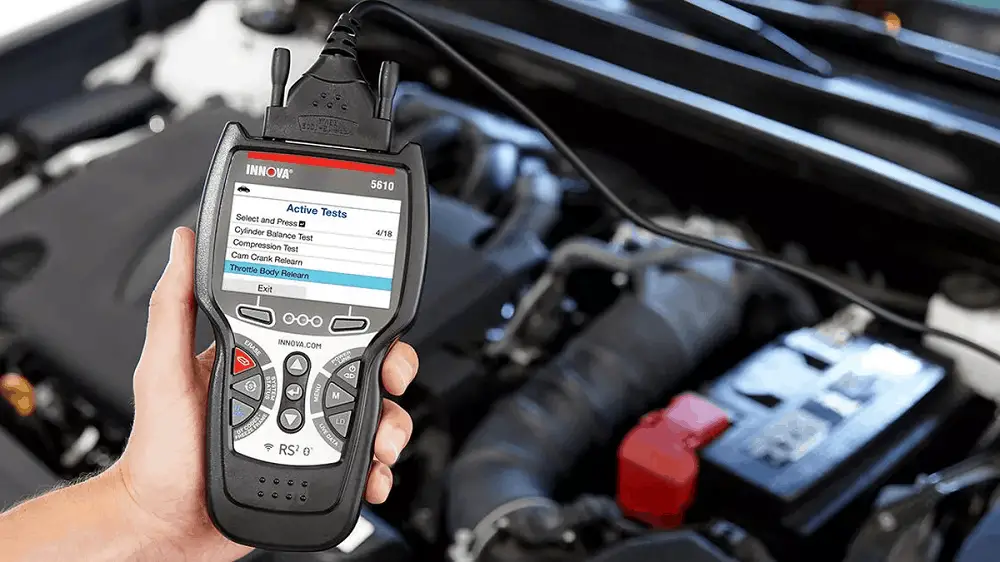 Provided Information
Some OBD2 scanners only show codes that require you to research to diagnose the issue, which can be a time-consuming task. However, scanners that display higher-quality information such as issue descriptions, solution recommendations, maintenance reminders, and online data access can increase the price.
At a Glance: Our Top Picks for Best OBD2 Scanners For Jeep
Review of the Best OBDII Scanners for Jeep
As technology has advanced, computer chips and electronics have been implemented more and more in a vehicle's operation. Even the mechanical systems in a car are controlled by a network of electrical sensors and controls. 
Onboard diagnostics tools like the OBD2 scanner have become valuable to repair modern vehicles. Choosing an OBD2 diagnostic scanner can be intimidating, and this list was assembled to help you choose the best one.
BlueDriver LSB2
We may earn commission from purchases made from our links, at no additional cost to you
Specs 
Product Dimensions: 2.2″ x 1.9″ x 1″
Item Weight: 2.08oz
Connection Method: Bluetooth
Supported Operating Systems: iOS and Android
Review
After connecting to your Jeep's OBD2 port, BlueDriver then uses Bluetooth to link with a smartphone or tablet. For the price of a basic corded OBD2, this device has nearly all the features of a high-end device. 
BlueDriver reads trouble codes and describes the problem. It'll also display what happened in the vehicle when it set off the trouble code. Operational data from the engine and chassis is provided as the vehicle operates. 
You can save or print reports of the problems, their causes, and fixes. BlueDriver uses a database with possible solutions and ranks the probable causes and answers to the trouble code. 
Bottom Line 
BlueDriver is useful for DIYers; it's highly recommended and well worth the money. This is the best Bluetooth scanner for simplicity and price if you have an iPhone or Android device. If you ever need assistance with this tool, it comes with phone, email, or live chat support.
Pros
Scan and clears lights
It has a free app without update fees
A user-friendly device that's fast and efficient
Compatible with Apple iOS and Android devices
This device is durable, lightweight, and compact
Provides a repair report saving you time and money
Cons
You can only use this scanner with the BlueDriver app
This device isn't compatible with Windows operating systems
Connections to WiFi or Bluetooth sometimes drop or slow down
Autel AutoLink AL319
We may earn commission from purchases made from our links, at no additional cost to you
Specs
Product Dimensions: 4.61 x 2.83 x 0.71 inches
Product Weight: 6.2 ounces
Connection Method: Wired
Supported Operating Systems: Information displayed on the device
Review
Autel makes quality scanners that will last a long time. The Autel AL319 reads and erases codes, shows live data, and does quick State Emissions readiness checks. This scanner comes with a color display and built-in speaker to visually and audibly provide you with data. 
There's a multilingual menu that makes reading the result easier if English isn't your primary language. Additionally, this tool can be used by DIYers or professional mechanics because it's compatible with vehicles made after 1996 and domestic and imported vehicles.
Bottom Line 
This scanner accurately reads and clears generic and manufacturer-specific OBD2 codes. The Autel AutoLink AL319 is an excellent option for the average person. This OBD2 tool will help fix the problem with speed and simplicity. This OBD2 scanner is valuable for anyone working on their vehicle.
Pros
It has audible tones
The screen is easy-to-read
The ability to quickly check OBD2 readiness
Diagnostic trouble codes are quick to access
This device supports English, French, Spanish, and German
Cons
The OBD2 cable is short
Updates are no longer available
Best OBD2 Scanner for the Money
Autel MS300
We may earn commission from purchases made from our links, at no additional cost to you
Specs
Product Dimensions: 6.3 x 1.97 x 9.06 inches
Product Weight: 8.8 ounces
Connection Method: Wired
Supported Operating Systems: Information displayed on the device
Review
The Autel MS300 can erase the check engine light and has lots of codes to help troubleshoot. This scanner is easy to use with a bright backlight LCD screen, making it easy to read when it's too bright or dark outside. The connector should work with any Jeep model. 
The two-button control makes scrolling and selecting codes easy. One button is for scrolling, and the other is for selecting the code. Once selected, you can then delete it if you want. Another great feature this scanner has is that the car's battery powers it, so you don't have to worry about the batteries dying.
Bottom Line
This scanner has a simple two button-design and works with vehicles made after 1996. This tool allows you to clear codes and read quickly. This is a good scanner for DIY'ers; it's perfect for fixing a simple issue in many cases.
Pros
Supports OBD2 protocols
Displays DTC definitions on screen
Can work with most OBD2 vehicles
Offers 7000 DTCs with descriptions
It uses a standard 16-pin OBD2 connection
Cons
The code number displays briefly
Included instructions are hard to follow
Have to look up the codes to find out the problem
Best Bluetooth OBD2 Scanner
Veepeak 8542040086
We may earn commission from purchases made from our links, at no additional cost to you
Specs
Product Dimensions: 1.61 x 1.97 x 0.87 inches
Product Weight: 2.11 ounces
Connection Method: Bluetooth
Supported Operating Systems: IOS and Android
Review
This scanner was designed to pair with automobiles built after 1996, supporting all five OBD2 protocols. This OBD2 scanner works wirelessly with IOS and Android devices and is compatible with many apps. 
This device provides helpful information to understand what's going on with your Jeep by providing live sensor readings. This Veepeak scanner can be used as a real-time monitor of your car's performance. It plugs into the OBD2 connector and turns on when you start the ignition. 
It won't get in your way while driving and won't drain your battery when you leave it running with its small size. The Veepeak OBDCheck BLE has the same sophisticated qualities as a professional tool. 
Bottom Line
This tool provides reassurance about the safety of your vehicle—a perfect diagnostic tool for working on your car at home. You can see your car's problems in real-time and often fix them yourself from the information the device gives, saving you money at the repair shop by avoiding professional diagnostic tests.
Pros
It's easy to use and works well
Compatible with a wide range of vehicles
Has many compatible apps for IOS Android devices
Information is provided in real-time, making it more efficient
Cons
Some people have connection problems
A possible compatible issue with Torque Pro App
Best OBD2 Scanner With ABS and SRS
OBDLink 428101
We may earn commission from purchases made from our links, at no additional cost to you
Specs
Product Dimensions: 2.01 x 0.91 x 1.81 inches
Product Weight: 1 ounce
Connection Method: Bluetooth
Supported Operating Systems: IOS, Windows, and Android
Review
The OBDlink MX+ works with Android, Windows, and IOS devices. This scanner includes rapid-fast power and lives data readings. The core features and functions work for all 1996 and newer OBD2-compliant devices on various makes. The OBDlink MX+ works with GM-LAN and Ford-MSC vehicle networks providing users with additional features other OBD2 scanners don't offer. On select models of vehicles, you can use third-party apps to configure and customize vehicle settings, such as door and window locks.
Bottom Line
Not only is the OBDlink MX+ compatible with all IOS, Android, and Windows devices, it also works with many vehicles makes and models. The OBDlink performs robust engine testing four times faster than previous devices. This technology is impressive compared to other diagnostic devices.
Pros
It's also compatible with 3rd-party applications
This device gives you a clear definition of error codes
Compatible with all 1996 and newer OBD2 compliant vehicles
Provides advanced functions, multiple-graph live-data, and customizable software
Cons
The loading time can vary drastically
Best Wireless OBD2 Scanner
Bafx Products BAFX3127
We may earn commission from purchases made from our links, at no additional cost to you
Specs
Product Dimensions: 2.75 x 1.5 x 1 inches
Product Weight: 2.88 ounces
Connection Method: Bluetooth
Supported Operating Systems: Windows and Android
Review
This OBD2 scanner by BAFX allows you to clear codes, read, and ensure the sensors in your vehicle are working seamlessly with all cars built after 1996 in the USA. However, it can't read codes connected to ABS or Oil Change lights. This scanner is easy to use and works smoothly with third-party applications. 
This BAFX scanner works with J1850 and CAN systems so that you can rely on its compatibility and performance. You'll receive real-time sensor information sent to your phone via Bluetooth. 
A two-year manufacturer's warranty comes with the scanner and customer service that helps with any issues your scanner faces. The scanner has been designed to work for vehicles in the United States; check with the manufacturer before purchasing if you plan to use it on a foreign car. 
Bottom Line 
The BAFX OBD2 scanner only works with Android and Windows OS-powered devices. It connects to Bluetooth, making it easy to get a full diagnostic report for your vehicle in minutes, excluding ABS and oil change lights. 
This scanner needs a third-party app to gauge the readings, working with most free and paid options.
Pros
Can diagnose several error codes
It has a two-year warranty and online support
Easy to use with reliable Bluetooth connection
Works with vehicles made after 1996 in the United States
You can read code information online or send them to yourself by email or text
Cons
It doesn't work with IOS devices
Does not detect VIN information
Reads more codes with paid OBD2 performance and diagnostic tools than free apps
Price Points of Jeep OBDII Scanners
Buying an OBD2 scanner helps lower the cost of vehicle repairs. However, these tools can have huge ranges in price. Here's what to expect from products in these price ranges to help boost your automotive detective skills.
$50 or Less
Scanners in this price range only offer basic features. However, some will provide a basic explanation; many will show you the error code.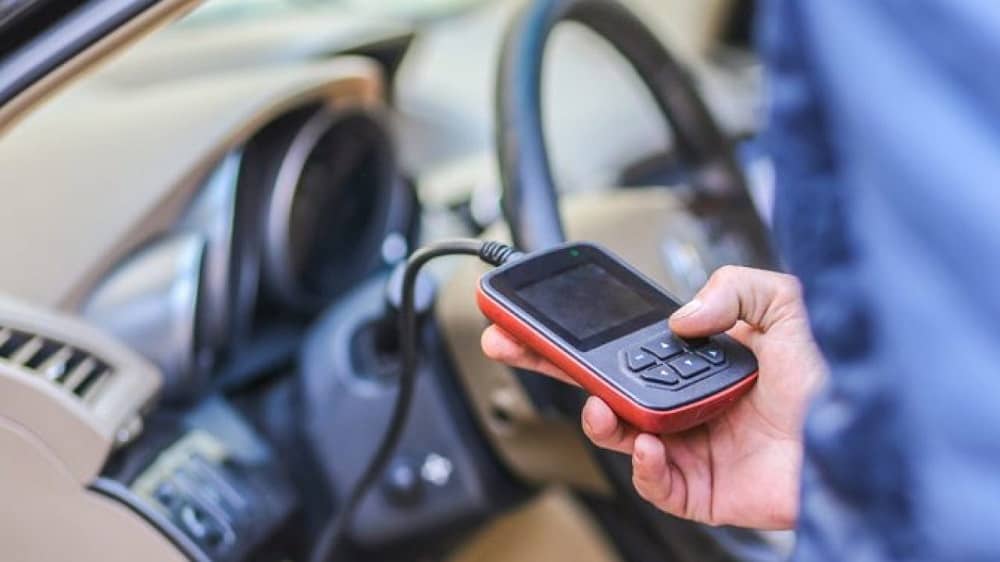 $50-$100
This price range has more advanced OBD-2 tools and auto-scanners, especially wireless models. These higher-end models have more functions, like data monitoring.
$100 or More
This price range includes most professional scanners. With these prices, you can expect to see scanners with many monitoring and control features. With the more features added to the tool, the price also increases.
Difference Between OBD and OBD2 – Comparison Overview 
OBD2 is an improved technology from OBD1. This new technology provides better vehicle protocols and system checks data. The use of OBD2 is universal and more reliable than OBD1 due to its wider compatibility. 
OBD1 was introduced in 1991 and only supported some cars made before 1996. The major problem with these scanners is they are manufacturer-specific. One scanner won't work on two different makes, even if they have the same issues.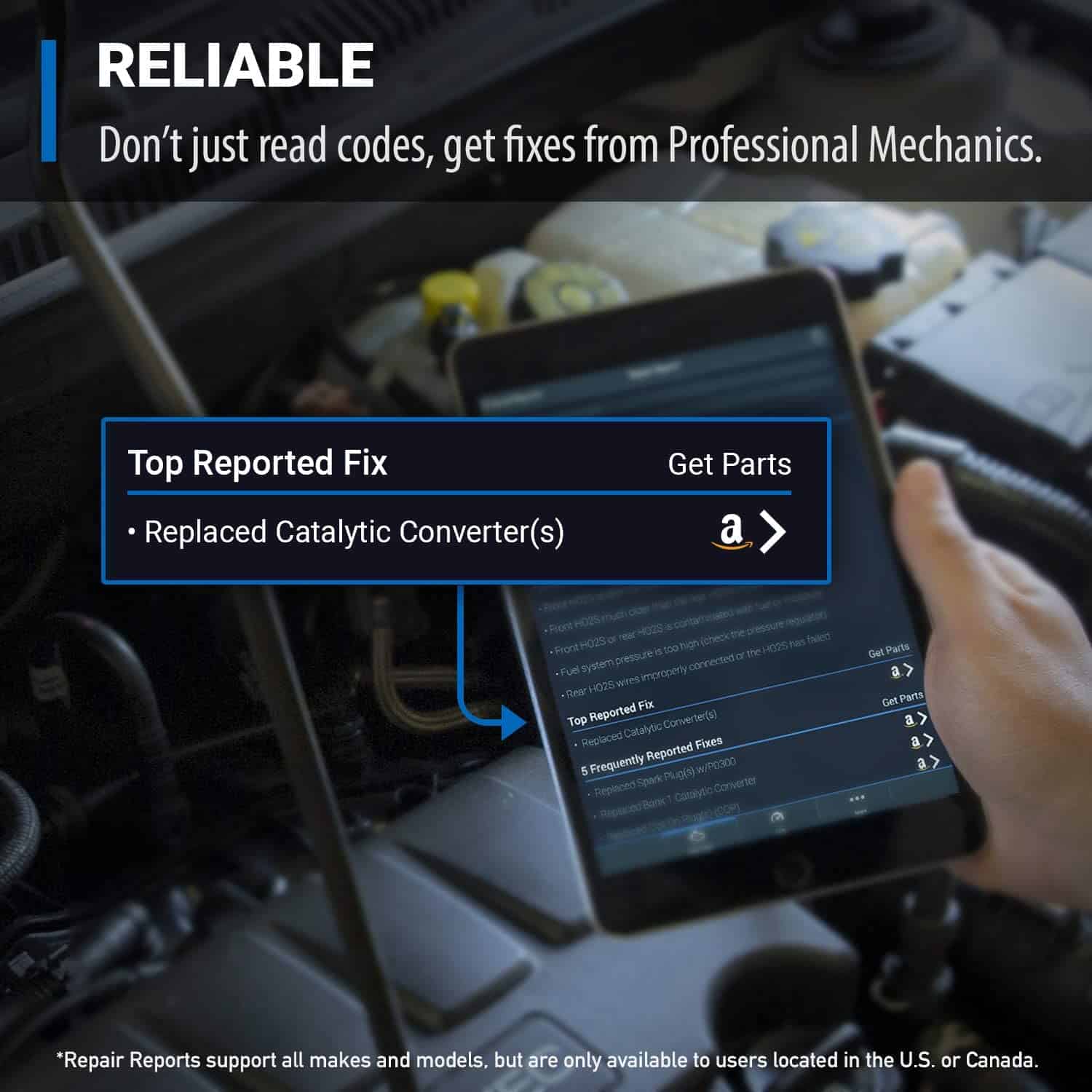 OBD1 scanners only offer basic functionalities. However, they inform you of the problem with no details of where the problem is originating.
OBD2 supports makes made after 1996 some hybrid and electric vehicles. They offer basic features and advanced functions as well. OBD2 scanners allow you to choose what data to add to diagnostic reports and how that data is displayed. 
They figure out what is causing the issue and provide you with possible solutions, unlike OBD1 scanners. Even though OBD2's are better, pick a scanner that your Jeep supports. An OBD2 scanner might offer more functionalities, but it would be useless if your vehicle doesn't support it.
Conclusion 
OBD2 scanners are a great way to save money when troubleshooting your Jeep. When looking to purchase one, think about its longevity and get one that comes with a warranty or software updates. You should also be aware if the scanner includes an electrical multimeter, it can read a manufacturer's proprietary codes or export documents.
Quick Summary – Best OBD2 Scanners for Jeep
Before you head out, here's a quick summary of the best OBD2 scanners for Jeep:
People Also Ask
OBD2 scanners provide you with information to figure out how to fix your vehicle. This tool is incredibly useful in saving you money and time. However, many people have a few questions before they purchase an OBD2 scanner.
Is it Ok to Leave OBDII Plugged in?
Check the scanner's documentation to see if the tool will interfere with your Jeep's ECU operation. Only leave it connected if it's stated that it won't cause an issue. If it doesn't specify, you can try it. If the car begins behaving differently, pull over, shut off the car, and remove the scanner. Starting the car again should cause everything to go back to normal.
Do You Have to Use a Cell Phone With an OBDII Scanner?
No, typically these are handheld devices only for use when diagnosing an issue. They aren't monitors you keep running/visible at all times.
Will an OBDII Scanner Clear the Codes on My Jeep?
You can use the OBD2 scanner to troubleshoot automotive service codes and clear the codes relatively quickly. With an excellent OBD2 scanner, you can clear codes for thousands of error codes.
Who Worked on This?
---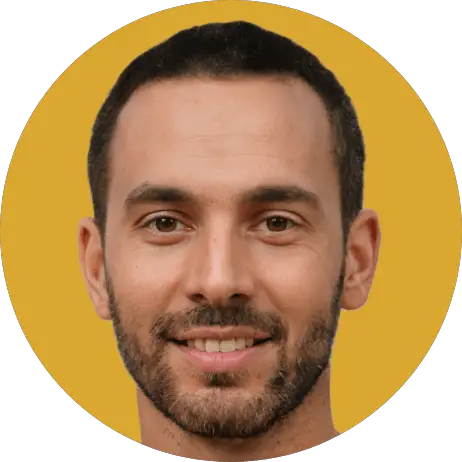 Brian
Editor
A master of organization, Brian helps keep everything running smoothly for Your Jeep Guide.
No Jeep yet but we're working on that!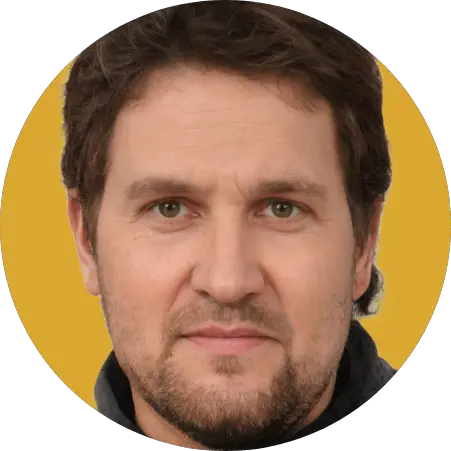 Cory
Writer
Cory loves his XJ and frequently thrashes it through the hills. He's constantly fixing something.

"What fenders?"
Check Us Out!