Whether you're an urban dweller and commuter, a weekend driver, or a hardcore off-roader, your Jeep takes you everywhere you want to go.
But unlike some other SUVs, space is at a premium. That's why you should consider these Jeep storage ideas.
With a bit of discipline, some innovative products, and a touch of creativity, you can declutter your Jeep and have everything you need for the next great adventure.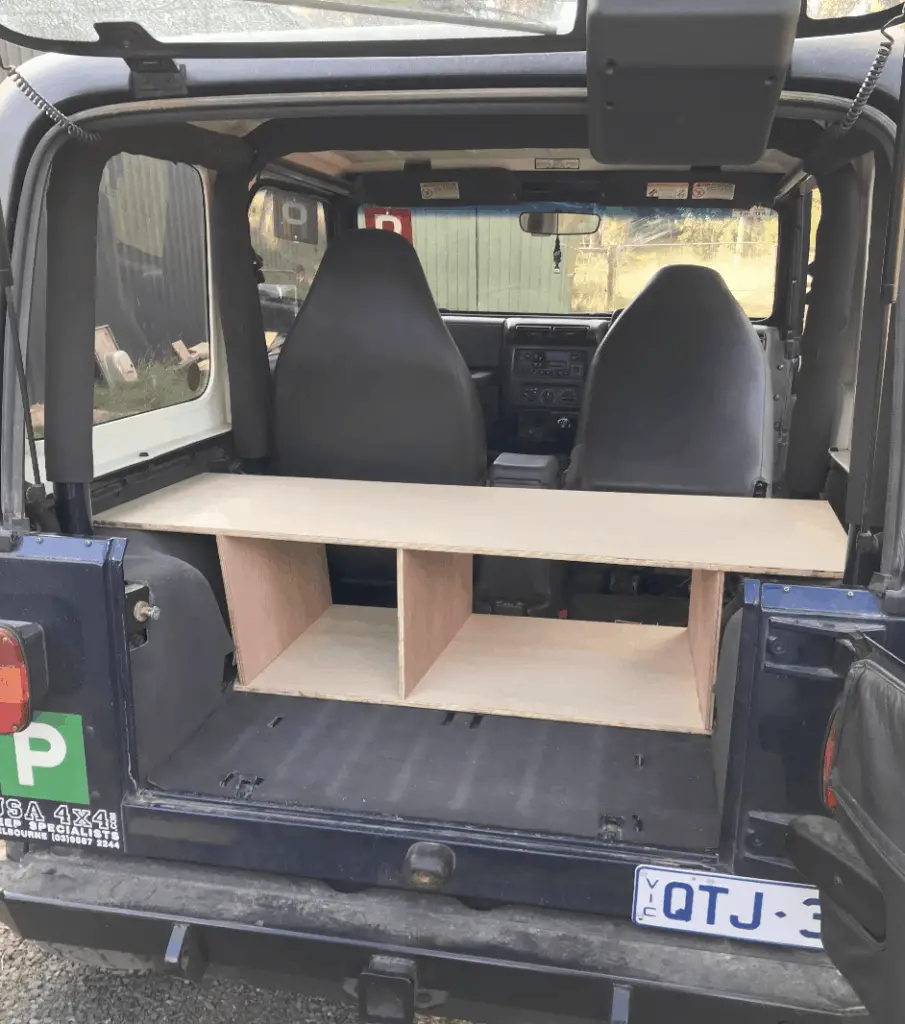 TL;DR: Jeep Storage Ideas
If you're not sure where to start, knowing what products are available can jump-start your Jeep storage ideas. No matter what level of storage you require, here are some of the top solutions for your organizational needs.
| Storage Idea | Best For |
| --- | --- |
| Keep A Lockable Storage Under Your Wrangler's Seat | Valuables or items that you want to leave in the car so you don't lose them (keys when going to the beach, phone on a hike, etc.) |
| Add Cargo Racks or Drawers | Maximizing the space in the rear cargo area of the Jeep |
| Attach A Bag to Your Grab Handle | Keeping small items such as a phone, extra charging cords, or a winch controller while also maintaining quick, easy access |
| Overhead Cargo Holders For Big Bags | Bulkier bags and items that don't easily fit inside the interior of the Jeep |
| Provide An Overhead Console | Easy access to small items for the driver, as well as the ability to mount a CB radio without taking up dashboard space |
| Upgrade Center Console | Securing valuables and providing quick access, as well as improving comfort when driving |
| Add Tailgate Cover With Pockets | Storing tools for basic maintenance or removing the doors of the Jeep; emergency kit storage (flares, jumper cables, etc.) |
| Seat Back Storage | Entertainment items for children, maps, and food and drink without fear of spillage |
| Tailgate Rack Basket | Minimizing clutter and maximizing storage in the interior of the Jeep for off-roading and road trips |
| Add a Roof Rack and/or Rooftop Cargo Container | Maximizing the total amount of interior space while still being able to haul more cargo overall; Carrying outdoor sports supplies such as kayaks, skis, or surfboards |
How To Store Gear in a Jeep
Learning how to effectively and efficiently store gear in your Jeep depends on your needs. Use the following guide to discover Jeep storage solutions that will work to your benefit.
Keep A Lockable Storage Under Your Wrangler's Seat
Jeep Wranglers are notorious targets for thieves, as a soft-top only takes a knife to cut through. And if you take the top or the doors off, you're inviting thieves to scour your car for valuables.
And that's just what an under seat lockable storage container aims to solve. The best part about this type of lockable storage is that it's completely out of sight, which reduces the chance of a crime of opportunity. Furthermore, it's also a fantastic use of space, as the space under your seat is typically reserved for discarded water bottles and fast-food wrappers.
Keep in mind that this type of storage doesn't offer much if any, accommodation for larger items. It's only a few inches tall and maybe two feet deep at most. But it's still ideal for important papers, phones, your wallet, jewelry, and other valuables.
Read Also: Best Car Seat for 2-Door Jeep Wrangler
Add Cargo Racks or Drawers
Jeeps are lagging when it comes to cargo space. To maximize your cargo space, you have to stack upwards. That's when cargo racks and drawers become invaluable resources.
Most cargo racks for the rear cargo area attach to the upper frame of the Jeep for maximum stability, even when they're fully loaded.
When you hit rough terrain, they're designed to keep all of your stuff in place, even if you've removed the soft top. Some cargo racks also come with drawers that are ideal for living out of your Jeep when you're camping or organizing tools and other small items in a secure area.
Once you have the cargo rack or drawers in place, you can then stack cargo underneath them. With this double-decker style approach, you can utilize every square foot of cargo space. Just make sure to leave a little bit of room so you can see out of your rearview mirror.
Attach a Bag to Your Grab Handle
Located directly above the glove compartment in your Jeep, the grab handle is a crucial device for keeping your front passenger in the vehicle when you're hitting some tough terrain. However, its design is also ideal for a small bag to keep items you want quick, easy access to.
These bags come in a variety of different styles and materials, ranging from cheaper mesh options to bags that look more like a fanny pack. Mesh bags are perfect for keeping your phone in a safe spot or even small food items and water bottles.
If you opt for a fanny pack-style option, you'll have several compartments to store keys, phones, phone chargers, cosmetics, and other items that can get lost or fall out of the vehicle.
Overhead Cargo Holders for Big Bags
If you frequently travel with tons of gear for camping/fishing trips or your spouse needs three blow dryers and an outfit for every conceivable scenario, overhead cargo holders are the answer to your problems.
While these fit on the roof of your vehicle like a hardshell cargo carrier, overhead cargo holders are often soft in construction and don't require a roof rack to attach them to the vehicle.
With four cargo tie-down points, you can attach the cargo holder to the edge of the roof. And best of all, the cargo holders aren't bulky or heavy, allowing you to put them up and take them down by yourself if need be.
Provide an Overhead Console
If you have a Jeep soft top, you can turn open-air into space with the addition of an overhead console. Usually made of hard plastic or solid metal, this piece attaches where the roof normally is, stretching from the front to the rear of the vehicle. It's easy to install and provides additional storage that would ordinarily be dead space.
This overhead console often comes with a perforated metal area that can allow you to zip tie items, as well as install a CB radio with the proper mounting screws. Other styles offer zippered bags that attach with velcro. With these items, you can store sunglasses, phone chargers, and other small items that are within reach when you're driving.
Upgrade Center Console
The center console for the Jeep Wrangler typically locks, which offers a secure storage solution. However, some older models may not have a center console or the lock doesn't work anymore. In this case, an upgrade is a smart choice.
By upgrading the console, you can go as extravagant or as bare bones as you want. It could potentially be a small safe, or you can buy one with cup holders, phone charging ports (assembly required), or even a cooler. The choice is yours.
Add A Tailgate Cover With Pockets
No one wants a bulky toolbox or loose tools clanging around in the cargo area of their Jeep. So for the sake of organization and to reduce the clanging of tools, add a tailgate cover with pockets to your vehicle.
These storage solutions attach to the inside of your tailgate and come with a few bags that allow you to store tools, emergency supplies, and small knick-knacks and items. 
Seat Back Storage
If you're a proud parent, you know how difficult it is to maintain some semblance of organization in your vehicle with a child in tow. Furthermore, keeping them fed and entertained is even more difficult when you're trying to focus on the road.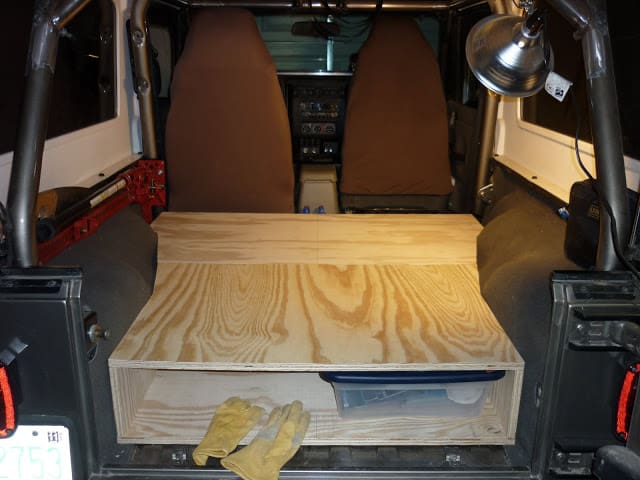 With a seat back storage solution, you can put all of your child's items in one place for easy access. These storage containers clip over the headrest, so they're easy to install and have plenty of pockets for coloring books, food, drinks, and even an iPad.
If you don't have any kids, seat back storage still provides an easy place to put maps, atlases, or any other items you don't want cluttering up the interior of your Jeep.
Tailgate Rack Basket
When you don't have any more space to spare inside of your Jeep, a tailgate rack basket is a no-brainer Jeep storage idea.
Depending on the style, this metal basket attaches to the spare tire frame or the hitch of your Jeep. They're also fully adjustable, which allows you to carry luggage, jerrycans, or even a second spare tire.
Add a Roof Rack and/or Rooftop Cargo Container
Perfect for a family vacation or the avid outdoorsman, a roof rack or a rooftop cargo container provides plenty of room for oversized items. With a roof rack, you can haul elongated items like skis, snowboards, surfboards, kayaks and more, while also securing them in place with ease. 
Since you have the roof rack installed, you can also buy a rooftop cargo container. Made of plastic and sometimes metal or a combination of the two, these containers are the ultimate storage solution if you need to maximize the overall storage space of your Jeep. Simply put the container on top of the car, attach it at the tie-down points, add your cargo, and away you go.
Factors to Consider When Adding Storage to Your Jeep
Even with all of the storage options listed above, you may still feel overwhelmed by the sheer number of options available. Therefore, you should take a few other factors into consideration before you haphazardly purchase different storage solutions. By doing so, you can buy the right product, stay on budget, and reduce the chance that you buy something you won't need or don't use.
What You Need if You Have Pets
If you have a furry friend that accompanies you on trips, you may need different storage solutions to accommodate them. One of the most important accessories, although not necessarily storage, is a cargo safety net that separates the rear cargo area from the rest of the Jeep. This can prevent your dog from jumping into the seating area and causing an unsafe situation. Furthermore, many of these nets can be attached to different areas of the interior of the Jeep and double as a handy storage cargo net.
In addition, you may want to think twice about cargo racks or drawers in the rear of the Jeep if you plan on transporting pets. Many of these racks are made of metal or hard plastic that can hurt your pet if you stop suddenly. At the very least, choose racks or drawers that are easily removable so you can pop them out quickly when you're driving with a pet.
Kid-Friendly Storage Factors
If you have children, you may also want to consider additional storage solutions. One of the more modern options is a seat back storage container that provides numerous pockets for all of your kid's stuff, such as writing utensils, coloring books, and food and drink. Some of these also have a clear plastic pocket that lets you put a tablet in place for your child's entertainment needs.
Rear seat cup holders and other storage containers that fit in between the seats or attach to the back of the center console are also valuable storage ideas for your kids. Not only will these keep clutter to a minimum, but they can also reduce the chance of a spill while you're driving.
How Many People You Typically Accommodate
How many people accompany you on your trips may also play a pivotal role in what type of storage solutions you choose. You don't want to have so many storage compartments that it detracts from the comfort of your passengers. Furthermore, you should keep in mind that people of different heights and weights may have difficulty getting comfortable or entering and exiting the vehicle if you have too many storage options in your car.
Stay Organized and Keep the Clutter Away With the Proper Jeep Storage Ideas
With tons of Jeep storage ideas, you can declutter your vehicle, keep it clean, and stay organized. Though you might not be able to maintain this same idea in your home or your workplace, at least you'll have one spot that you can always count on to be in proper order.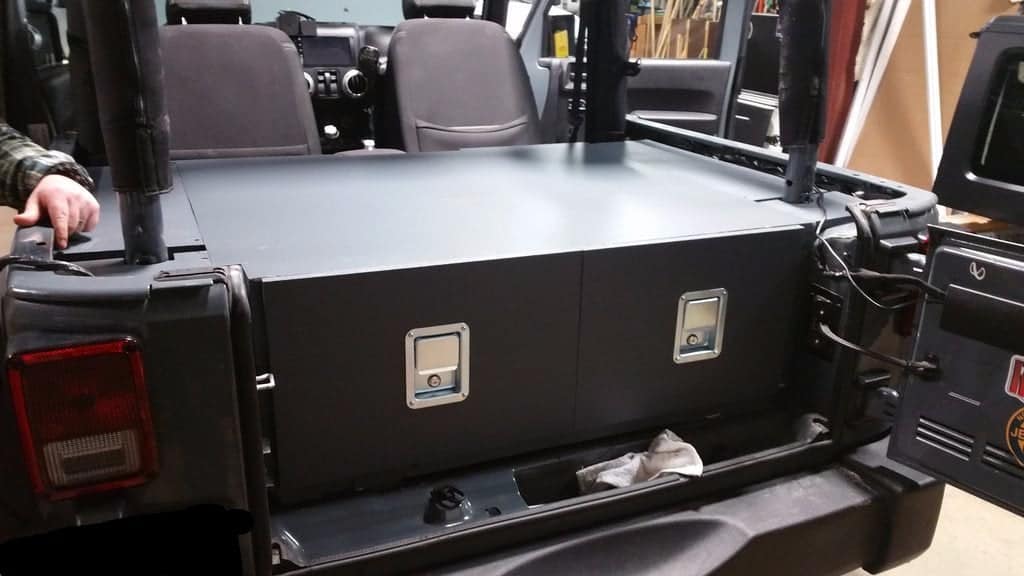 People Also Ask
Jeep storage ideas aren't a one-size-fits-all solution. It requires you to have some forethought into what you need and what you'll actually use. So even with the information above, you may still have some questions and concerns. Here are some of the most common questions that people also ask about Jeep storage ideas.
What Should I Keep In My Jeep?
To some degree, what you keep in your Jeep is entirely subjective, but there are some necessities. In your Jeep make sure to carry the following items at all times:

Jumper cables or a battery jumper
Water and nonperishable food items
Fire extinguisher
Extra clothes and blankets if you often drive in remote areas
A basic tool set
Flashlight
How Do I Keep My Stuff Safe in a Jeep?
Lockboxes are probably the most efficient and straightforward way to keep your stuff safe in a Jeep. The good news is that you can install these in a number of areas. Some of the most common places to store things in your Jeep include a lockable glove box, an under-seat lockbox, or a locking center console. These are all especially helpful if you routinely have the top or doors removed from your Jeep.
Who Worked on This?
---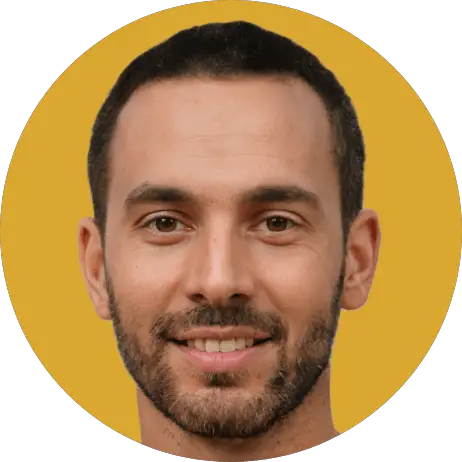 Brian
Editor
A master of organization, Brian helps keep everything running smoothly for Your Jeep Guide.
No Jeep yet but we're working on that!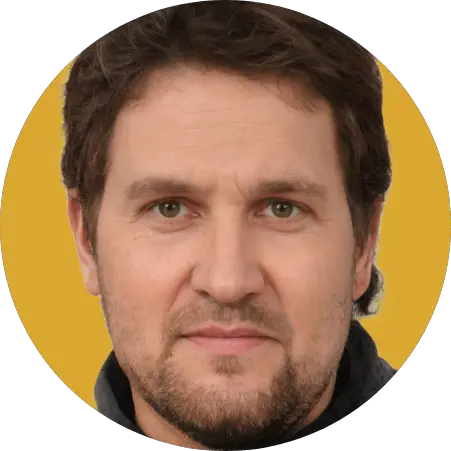 Cory
Writer
Cory loves his XJ and frequently thrashes it through the hills. He's constantly fixing something.

"What fenders?"
Check Us Out!