In this article, we're examining one of the most popular products for towing vehicles when you're in a jam – the tow strap.
We'll check out why it's important to invest in a quality strap and some important safety and usage concerns you should know about.
We'll also give our recommendations for the best products on the market.
What Is a Tow Strap and What is it Used For? 
A tow strap is just what the name implies. It is a strap that attaches two vehicles for towing purposes. The strap is attached to the rear of the vehicle doing the towing and the front of the vehicle being towed (at specific attachment points depending on the vehicle).
Tow straps are made to be extremely durable, with very little elasticity. The strap needs to remain taut throughout the process so they can tow effectively and consistently. They are typically made of polyester, polypropylene, or Dacron.
Of course, there are very different quality and functionality levels with different straps, and we'll cover the different product choices below.
Are Tow Straps Universal?
No, tow straps are not universal in their usage. They have very specific requirements, which mostly depend on the weight they can support. 
Of course, you'll need a more durable strap to tow a heavier vehicle. Typically, they are graded based on tow capacity, and you'll need a strap that can handle more than the load of the vehicle you are towing.
Tow straps also differ in their functionality. They have different methods of attachment, which may be more or less adept to different vehicles. Some tow straps have hooks, while some use loops, and we'll examine the different varieties throughout this article.
What Size Tow Strap Do I Need? 
The "size" of a tow strap generally refers to both its length and its weight capacity.
A tow strap will be rated with a "tow rating," which refers to the weight suitable to be towed with the strap. You will require a strap that has a weight capacity higher than the vehicle you are towing.
The length of the strap is also of importance. You want a strap that is long enough that the two vehicles don't collide but short enough that there is not a dangerous amount of space between them. Most tow straps are about 10-30 feet long, with some even longer than that. Check out the different lengths on our list below.  
Review of the Best Tow Straps
In this section, we're checking out our overall favorite tow straps. We've divided them into sections so you can find the one that is best for you.
JCHL Nylon Tow Strap with Hooks
We may earn commission from purchases made from our links, at no additional cost to you
What Recent Buyers Report
Most buyers are very happy with these straps. They report them as ideal for various uses, and buyers enjoy having them in their car whenever they're in a pinch. They report them as versatile, functional, and easy to attach.
Why it Stands Out To Us
We really like these tow straps, especially for the price. They aren't the most durable straps on the market, but as a basic tow line to keep in your car for emergencies, they do the trick quite well. You'll be so happy you have this strap if you need it, and we'd recommend that any driver has a strap just in case. It is strong, durable, and easy to attach. Just make sure you install the hooks perfectly because they are a major hazard if they come loose.
Bottom Line
This isn't the most durable tow strap on the market and is probably best for smaller vehicles and SUVs. But the price is excellent, and it works just fine, which means it's more than ideal for most people.
Pros
Very affordable
Handy storage bag included
Safety hooks with retaining clips
20,000 lb. break strength capacity for heavy tows
Can support most pickups, SUVs, ATVs, and sedans
Cons
Hook can be hazardous if not attached properly
Not suitable for extremely heavy vehicles (over 20,000 lbs.)
Rocket Straps – 3″ x 30′ Heavy Duty
We may earn commission from purchases made from our links, at no additional cost to you
What Recent Buyers Report
Most buyers were very happy with this product. They note using it for a wide variety of tow jobs, and most buyers report that it holds up very well with extended use. Some did note a couple of frays after extended use, but most were happy with them.
Why it Stands Out To Us
This is one of the most durable tow straps you can get for the price. Its working load is about 10,000 lbs., so don't expect it to haul bigger trucks or vans. But what you do get is a strong, durable, and functional tow rope that will hold up to a good amount of usage. The polyester webbing ensures a great amount of strength. We particularly like that it has a looped design, which is much safer than metal hooks (although you may need some D-rings to attach).
Bottom Line
Rocket Straps are some of the best straps you can buy for the price. Polyester is one of the best materials for a tow strap, as it holds that through the entire tow. It doesn't stretch and break, and you can expect that from these.
Pros
Lifetime warranty
Looped ends – no dangerous hooks
100% polyester for maximum tautness
Protective sleeves to reinforce each end
Very durable and strong – 10,000 lbs. working load and 30,000 lbs. break strength
Cons
Might be too long for some
Might not be strong enough for some bigger vehicles and trucks
Hardware Factory Store 11599
We may earn commission from purchases made from our links, at no additional cost to you
What Recent Buyers Report
Buyers were happy with this product, as long as they kept their expectations in check beforehand. This is very much a strap that is intended for emergencies. It's not the strongest strap, but it works in a pinch for a quick tow, and it's still much better to have than no strap at all.
Why it Stands Out To Us
We really like this product as an emergency tow strap. As long as you aren't expecting a heavy-duty strap for constant use, then you should be happy with this one. It works on most lightweight vehicles and is handy to have in case you run into issues. It's strong, holds tight (non-elastic), and works fine for various lighter jobs. For the price, it's great.
Bottom Line
As long as you aren't expecting an extra durable strap for constant use, then you'll like this one just fine. It's an emergency strap for lighter tow jobs, and it's great to have on hand. For the price, it gives you great peace of mind.
Pros
Great price
Great for emergencies
Hooks have retaining clips
Yellow for extra visibility to other drivers
Polyester strap for minimal elasticity and maximum tautness
Cons
Really only ideal for emergencies and light tows
Relatively low working load limit of 3,500 lbs. (recommended vehicle weight: 5,000 lbs.)
Neiko 51005A Heavy Duty
We may earn commission from purchases made from our links, at no additional cost to you
What Recent Buyers Report
Most buyers were quite happy with these straps for emergency use. Satisfied buyers were generally looking for a strap they could pull out when needed, rather than a strap for regular use. For these purposes, this strap is strong, functional, and fairly priced.
Why it Stands Out To Us
This is another great strap, as long as you adjust your expectations. It is very much meant for emergency use and is most ideal for towing smaller vehicles. But that being said, this strap is very handy when you're in a pinch. The polyester weaved design is durable and provides a great tautness for extended tows. The hooks are convenient and easy to attach but do be aware of the risk involved with flailing metal hooks. Overall, a solid strap for emergencies and a very fair price.
Bottom Line
This isn't the strongest strap on our list, but if you're just looking for an easy strap to pull out when you need it, this might be more than enough for your needs.
Pros
Very affordable price
Yellow for added visibility
10,000 lb. max capacity – ideal for roadside emergencies
Polyester construction for minimal elasticity and tighter pull
Drop forged metal hooks for extra secure towing, with safety buckles for easy attachment
Cons
Not ideal for larger vehicles or trucks
Some customers have reported breakage
Augo Ratchet 4-RCHT
We may earn commission from purchases made from our links, at no additional cost to you
What Recent Buyers Report
These are convenient, multi-purpose ratchet straps, and most buyers were impressed in that regard. They particularly praised their intuitiveness, and most buyers said that strapping things down were easy. Most buyers use them for purposes other than towing, but some buyers were happy to tow small loads.
Why it Stands Out To Us
These are great, convenient straps with easy ratchets for tightening. They definitely aren't as durable as our tow straps above, but they're really only meant for smaller towing jobs anyway. They have various other functionality beyond that, such as strapping things onto your roof or into a truck bed. If you want some versatile, durable, easy-to-use ratchet straps, these are great.
Bottom Line
As far as versatile, affordable ratchet straps go, these are great. Just don't expect to be getting a strap that is suitable for towing cars. For that, you'd be better off with another option from this list.
Pros
Very affordable
Strong S-Hooks for easy attachment
Multi-purpose – more than just towing
Comes in a 4 pack with a bungee cord
Convenience of ratcheting for adjustable tautness
Cons
Not for heavy tow jobs – 500 lbs. load cap
Mostly only suitable for towing small vehicles (such as ATVs)
USWAY GEAR Tow Strap
We may earn commission from purchases made from our links, at no additional cost to you
What Recent Buyers Report
Most buyers were very happy with these straps. They trust them for heavy tows and report great performance across multiple jobs.
Why it Stands Out To Us
We think these straps are great. There's not much we could say besides they are strong, durable, and reliable. The looped design eliminates any hazards of metal hooks, and they can easily stand up to most standard tow jobs. They pull tight and have minimal elasticity, which is great for maintaining the consistency of the tow.
Bottom Line
These are strong tow straps that will stand up to most standard tow jobs, which is pretty much the best praise a tow strap could get. The price is right, and they're highly functional over extended usage.
Pros
Reinforced sleeves around each loop
Great for trucks, SUVs, ATVs, boats, and cars
Looped design eliminates risk of flailing hooks
10,000 lbs. working load and 30,000 lbs. break strength
Woven polyester for minimal elasticity and extra strength through each pull
Cons
Might be a bit long for some – too much space between cars
Not suitable for anything above 10,000 lbs. (heavier pickups, big vans, etc.)
How to Choose Tow Straps
As you can see from our buyer's guide, there are several options on the market. Here are the top factors to consider when making a decision:
Tow Rating
The tow rating represents the maximum weight that can be towed by the strap. Ideally, you want a tow rating that is well above what you intend to tow. Typically, the manufacturer will give you a working load capacity, which is suitable for normal use. They will also give a break limit capacity, which is the maximum load a strap can take without breaking.
Length
The length of a tow strap is an important consideration. We recommend a strap that is on the shorter side (10-20 feet). Too much distance between cars can present a hazard if other cars don't notice you are towing. It also makes it easier to coordinate both vehicles.
Style of Attachment
Straps tend to have hook attachments or loop attachments. Typically, loop attachments are considered safer because they don't present the risk of metal hooks flailing about if the strap comes loose. If you do opt for metal hooks, be sure to attach them very securely.
Types Of Tow Straps
Tow straps don't have "official" categories by which they are separated, but there are a few common types that we will lay out here. In general, here are the types of tow straps you will find:
Hooked
The first type of tow strap is the "hooked" variety. The hooks are located at either end for easy attachment to both vehicles. Quality hooked tow straps will be made from very strong metal and have safety clips to be tightly fastened. Be sure to tighten these extremely securely to minimize the risk of flailing hooks. 
Looped
The next type of tow strap is the "looped" variety. Looped tow straps have strong loops at each end instead of hooks. These are considered the safer option.
Strength Levels
For any type of strap, the main difference in functionality is the strength level. As you can see from our list above, different straps are rated for different tow capacities. Be sure that your strap is rated properly before towing a vehicle.
Comparison Overview 
Tow Straps vs Recovery Straps
Tow straps and recovery straps are often confused, but they serve very different purposes.
A tow strap is for pulling a car, and it is non-elastic, so it doesn't stretch during the towing process and maintains a consistent pull throughout.
A recovery strap is for "recovering" a vehicle from a stuck position. For example, if a vehicle has become stuck in the mud or a ditch. A recovery strap is quite elastic. It stretches out, which stores kinetic energy, and uses that energy to yank the car out of place as it contracts.
While these might seem like two similar straps, their design is quite significant, and both would not be adept at performing the other's job.
Blue vs Yellow Tow Straps
The primary difference in functionality with different colors is visibility. We recommend a yellow tow strap because it is more easily seen by other drivers, who can steer clear of the towing vehicles.
Snatch Strap vs Tow Strap
A snatch strap is a common term. It is actually just slang for a recovery strap. Refer directly above for the difference between the two.
Tow Strap vs Chain
Chains and tow straps differ in their functionality quite a bit. Chains can be effective for towing if installed properly due to their great strength and durability. Both have minimal (or no) elasticity, which keeps a tight pull throughout.
The main benefit of tow straps over chains is that chains are heavy. This makes them more difficult to install and makes them a much bigger safety concern if they are to come loose during the towing process.
How to Install Tow Strap 
NOTE: Because different cars have different attachment points and different straps have different attachment methods, your best bet is to read the owner's manual of your vehicle and compare it to the instruction manual of the product you buy. This is the only way to safely install a tow strap in accordance with your specific vehicle. That being said, the general process is as follows:
Step One: Check the condition of your strap. Be sure there are no frays, knots, rips, tears, or anything that would compromise its integrity.
Step Two: Lay the tow strap between vehicles to ensure you have the proper length. Adjust vehicles as necessary.
Step Three: Refer to the owner's manual of both vehicles to find safe tow attachment points. Refer to the instructions of your strap to learn how to attach properly. Often, there will be specific attachment points on each vehicle, or you can utilize a tool such as a D-Ring. This step is very important, so you don't damage the vehicles.
You're all set up to tow! For tips on how to tow, read on to the next section.
Video: (this is for installation of a decorative tow strap, not any of the products on the list)
How to Use Tow Straps
Once your tow strap is properly attached to your vehicle, you need to know how to use it properly. Towing with a tow strap is different from traditional towing. It actually requires a driver in the vehicle being towed to control the vehicle and the brakes. Here are some tips on how to do it properly:
To properly use a tow strap, first install it properly (refer to the above). Once it's installed on both vehicles, put the towed vehicle in neutral. Then, slowly move the front vehicle forward to remove slack from the line. Once the strap is fully taut, it will begin to tow.
The driver in the towed vehicle must know what they are doing. They control the brakes and also need to steer themselves (using appropriate blinkers and indicators). They are responsible for maintaining an appropriate distance between the cars and braking for both cars. They control the tempo to ensure that the cars maintain adequate distance.
For more information on how to do this properly, refer to the video below.
Refer to the video below to see how it's done properly and gain insight from an expert.
Conclusion 
Thanks for reading through our guide to tow straps. In this article, we covered all the common questions that are asked about tow straps and also helped you pick among the best choices available. We hope we've helped to make your purchase decision easier!
People Also Ask
Before we wrap up, let's check out some commonly asked questions about tow straps.
What Strength Tow Strap Do I Need?
You need a tow strap with a tow rating above the weight of the vehicle you are towing. This is the minimum. Be sure to go off the "working capacity," which represents the safe weight to tow. Do not go off the "breakpoint capacity," as this represents the weight that will break the strap. 
How Do You Get a Knot Out Of a Tow Strap?
Most of the time, it's very easy to get a knot out of a tow strap. It is usually a matter of simply untying it. If it is extremely tight, you might need to lodge something into the knot to pry it loose (such as a metal rod or crowbar).
How Do You Tie a Loop On a Tow Strap?
The most secure way to tie a loop on a tow strap is to pull the opposite end through the loop. While this is the most secure, it might also be quite difficult to untie if it is pulled tight.
How Do You Tighten a Tow Strap?
To tighten a tow strap for pulling, you first must install both straps to the cars properly. Then, gently ease the front car forward. Do this slowly, so there isn't a big immediate burst of pressure which could snap the rope. Once the rope is taut, it will begin to pull the car.
How To Connect Two Tow Straps Together?
A metallic D-ring is the safest and most secure method of connecting two tow straps together. There are other methods, but we wouldn't recommend them, as they are complicated and not as secure.
How Much Are Tow Straps? 
Generally speaking, you can get a quality tow strap for between $20-$70, with outliers on both ends. It mostly depends on the quality of the strap and the weight it is rated to tow.
How To Release Tow Straps?
Releasing tow straps is generally quite simple. It will be the opposite process that you used to install them.
Is It Legal To Tow a Car With Straps?
For the most part, yes. However, it might depend on your jurisdiction. Be sure to look into local laws. Sometimes some laws pertain to the length of the strap (can't go over a certain length) and to where you can tow (can't tow on highways).
Where To Hook Tow Strap On Car?
This is very much specific to the car. You'll attach to the rear of the towing car and the front of the car being towed. There is generally an area close to the bumper or underneath the car, which supports a tow load. Check the owner's manual to find proper attachment points.
Who Worked on This?
---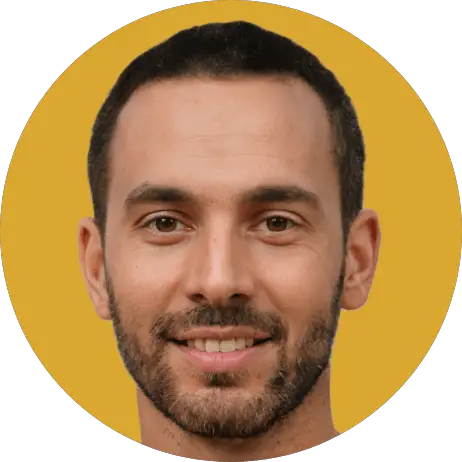 Brian
Editor
A master of organization, Brian helps keep everything running smoothly for Your Jeep Guide.
No Jeep yet but we're working on that!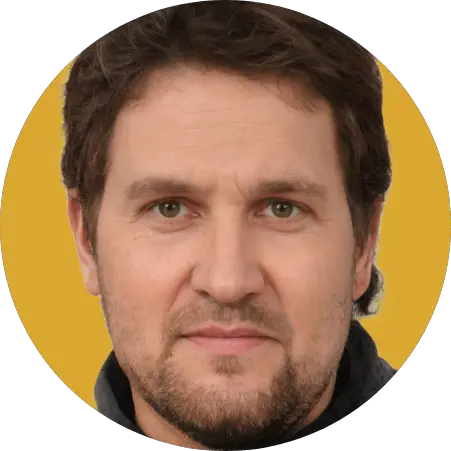 Cory
Writer
Cory loves his XJ and frequently thrashes it through the hills. He's constantly fixing something.

"What fenders?"
Check Us Out!