Fog lights are the great equalizer when it comes to driving in extreme weather conditions or going off-road.
These lights typically mount below the headlights, keeping the beam of light below the horizon, so you can always cut through the fog, rain, or snow. Not only will these lights keep you safe, but they also look pretty snazzy in the process.
However, not just any fog light will do. If you're adding fog lights to your Jeep or you just want an upgrade from your current stock options, here's what you should know.
Comparison of the Best Jeep Fog Lights
IMAGE
PRODUCT

Our Top Pick

JL & JK Wrangler Fitment
Warranty: Eight Years
Bulb Type: LED

View Latest Price →

Available in Amber or White Color
Warranty: Five years
Bulb Type: LED

View Latest Price →

Best Budget Option

Large 5" Floodlights
Warranty: Five Years
Bulb Type: Halogen

View Latest Price →

Reinforced & Sealed Housings
Warranty: One Year
Bulb Type: Halogen

View Latest Price →

Plug & Play Fitment with OEM Jeep Harness
Warranty: Two Years
Bulb Type: LED

View Latest Price →

Best Jeep JK Fog Lights
Compatible with 2007-2018 Jeeps
Bulb Type: LED

View Latest Price →
Factors to Consider Before Buying Jeep Fog Lights
Before you settle on a set of Jeep fog lights, you have several aspects to consider. Fog lights come with various features that can alter the quality of the beam, including how much power it uses and how bright it is, in addition to fitment and other aspects. By understanding all of these ins and outs of fog lights, you're positioned to find the best option for your Jeep.
Brightness
A common misconception with lights is that wattage determines how bright the bulb is. However, the true measurement of brightness is a unit called lumens. Lumens are an International Standard unit that determines the amount of brightness from a single source. While there is a link between wattage and lumens in incandescent bulbs — such as higher wattage equals a brighter light — this has been turned upside-down by the emergence of high-efficiency bulbs.
In the case of fog lights, LED lights are becoming more popular because they combine low wattage with high lumens. For example, in the past, a 60-watt fog light might emit 400 lumens. Today, an LED light can emit the same amount of lumens, but typically only needs about 12 watts of power to do so.
Jeep fog lights most often emit between 1,000 to 3,000 lumens, with a majority slotted in the 1,500 to 2,000-lumen range. However, you can get more or less brightness depending on how and where you drive.
Compatibility
Another issue that you may run into with fog lights deals with compatibility. Lights that fit in a Jeep Wrangler JK might not fit into a different Wrangler model, and lights that pop into a Cherokee might not fit a Grand Cherokee. Therefore, you'll have to make sure that the lights fit into your particular model before you buy.
Life Span
Changing fog light bulbs all the time gets tiresome. So if you don't want to swap out your fog lights regularly, or if you just use them more often due to your location, opt for longer-life bulbs. Many LED options can last tens of thousands of hours, cutting down on the hassle of changing them, as well as your overall costs.
Color Profile
You've probably seen a number of different colors shine out from fog lights. This is due to the temperature that the fog light gives off, and is measured in Kelvins. For example, amber or yellow lights emit fewer Kelvins than blue or bluish-white fog lights. However, high-Kelvin temperatures in fog lights have also been linked to eye strain over time. If you have sensitive eyes, a lower-Kelvin temperature (closer to 3,000 or 4,000 kelvin) should work, while a higher number of kelvin will produce more crystal-clear and crisp images.
At a Glance: Our Top Picks for Jeep Fog Lights
Review of the Best Jeep Fog Lights
Fog lights come in a variety of brightnesses, wattages, and budgets. In addition, you may want to look at the ease of installation, as well as safety regarding the housing of the light.
Add it all up, and you'll find the perfect Jeep fog light for your needs. For the sake of ease, here are reviews of the best Jeep fog lights cut through the proverbial fog and jump-start your search.
Diode Dynamics SS3 Pods
Warranty: Eight Years
Bulb Type: LED
Color Options: White and Yellow
Brightness (pair of two): 1,930 Lumens
Power: 14.5 watts
We may earn commission from purchases made from our links, at no additional cost to you
Review
Diode Dynamics packs the most punch of any 3" fog light in the industry. Using an array of technologies, these fog lights are designed to reduce glare, as well as provide excellent visibility in all types of weather. You can also choose between three power outputs for your needs, as well as a 3,000K yellow light or 6,000K white light, which will often match the existing headlights on later-model Jeep JKs and Jeep JLs.
Bottom Line
If you're in the market for a premium fog light, Diode Dynamics SS3 Pods are the product you've been searching for. Easy to install and provide the greatest breadth of options and choices, there's a reason why these fog lights consistently get top reviews from buyers.
Pros
Two-color options
Three different power levels
Resists moisture intrusion and corrosion
Advanced TIR (total internal reflection) optics reduce glare
Highest light output intensity than any other 3-inch fog light on the market
Cons
Expensive compared to some other brands
Lights can be too bright for some drivers at the highest power level
KC Hilites 498 Gravity G4
Warranty: Five years
Bulb Type: LED
Color Options: Amber or Clear
Brightness (Pair of Two): 1,732 Lumens
Power: 10 Watts
We may earn commission from purchases made from our links, at no additional cost to you
Review
If you want an LED fog light with a simplistic look and setup, the KC Hilites 498 Gravity G4 should scratch your itch. Using proprietary gravity reflective diode technology, these lights have a farther reach than similarly priced fog lights. And with installation done in less than an hour, it checks all the boxes in terms of functionality and simplicity.
Bottom Line
Although it has some minor issues with flickering on some JKs (mostly from failing to secure the harness), these fog lights come with a strong reputation for quality and dependability without the excess flash you might find from other manufacturers.  
Pros
No resistors necessary
Installation takes less than an hour
Excellent upgrade over stock fog lights
Fully contained and sealed housing for durability and reduced moisture penetration
Simplistic design with a single beam instead of the individual lights seen in many LED fog lights
Cons
Not budget-friendly
Prone to flickering on newer model JKs
Not compatible with certain Wrangler special editions
KC Hilites 452 Apollo Pro 5 
Warranty: Five Years
Bulb Type: Halogen
Color Options: White
Brightness (Pair of Two): 1,450 lumens
Power: 55 Watts
We may earn commission from purchases made from our links, at no additional cost to you
Review
If you want KC HiLites visibility without a huge bill, the Apollo Pro 5 series is just what you need. Using halogen lights instead of LED saves a bundle while also providing a similar amount of brightness to the road. Plus, it has a Polymax housing that resists moisture, as well as a smaller diameter that can leave room for a winch.
Bottom Line
The KC Hilites Apollo Pro 5 series proves that you don't need LED bulbs or super fancy technology to get a respectable fog light. For budget-conscious buyers, it doesn't get any better than this.
Pros
Slim, compact housing
5-inch diameter leaves room for a winch
Ideal entry-point price for thrift buyers
Polymax construction for improved durability
Comes with harness and diagram for quick installation
Cons
Not as bright as LED options
KC logo on the lights is gaudy to some buyers
Some buyers say they don't add any other visibility with high beams on
HELLA Black Magic Kit 
Warranty: One Year
Bulb Type: Halogen
Color Options: Clear With Color-changing Covers
Brightness (Pair of Two): 1,450 Lumens
Power: 55 Watts
We may earn commission from purchases made from our links, at no additional cost to you
Review
If you need fog lights for your beloved Jeep TJ, Hella has you hella' covered with these halogen lamps. Featuring 1,450 lumens of brightness via 55 watts, this has the lighting power to cut through the weather. And with three color-changing lenses, you can switch up your lighting to match your current mood.
Bottom Line
The Hella Black Magic Kit provides pro-style lighting at an entry-level price. Though durability issues may bring its reputation down a tad, for the money, you won't find a comparable setup for your Jeep TJ.
Pros
Lightweight design
Reinforced and impact-resistant housing
Great for off-road racing and power sports
Mounts upright, giving you more versatility for installation
Can purchase additional covers to change the color (yellow/amber, smoke, blue)
Cons
Plastic housing may allow moisture in over time
Some buyers report that they're flimsy and can break under duress
Xprite 8542095727 
Warranty: Two Years
Bulb Type: LED
Color Options: Amber and Clear
Brightness (Pair of Two): 2,400 Lumens
Power: 60 Watts
We may earn commission from purchases made from our links, at no additional cost to you
Review
When you want to convert halogen fog lights to LED on a budget, you won't find a better option than these Xprite fog lights. Lightweight, bright, and long-lasting, these are truly a plug-and-play solution, offering simple installation while packing a punch that only LED lights can offer.
Bottom Line
If you beat your Jeep up, these fog lights might not be for you, as they're made of thin plastic. However, commuters and pavement drivers will find that these fit their needs, provide above-average illumination, and look great — all at an affordable price.
Pros
Plug-and-play installation
Life span of more than 50,000 hours
Includes conversion cables to go from halogen to LED
Compatible with most Wranglers, including special edition models
Cons
Made from soft plastic
May flicker and cause radio static
Some buyers report dimness compared to the lumen rating
Xprite FL-R4IN-60W-DRL-Y
Bulb Type: LED
Color Options: White, Red, Green, Blue, Amber
Brightness (Pair of Two): 2,800 Lumens
Power: 60 Watts
We may earn commission from purchases made from our links, at no additional cost to you
Review
When you want to add a bit of style to your Jeep JK, upgraded fog lights are an excellent choice. But these Xprite lights offer a little something extra: a colored halo in five different colors. With this option, you can match your paint color or preference, plus, these halos also function as daytime running lights. 
Bottom Line
For that added touch to make your Jeep JK unique, these Xprite fog lights with halo rings are the ideal choice. Throw in 2,800 lumens of brightness, and you have a match made in heaven with respect to style and functionality.
Pros
Direct OE fitment
One of the brightest fog light options available
Halos function as daytime running lights as well
Fits 2007 to 2018 Jeep JKs, including special editions
Contains a halo ring around the edge in five different color options
Cons
No instructions included
The halo ring isn't a plug-and-play installation
LED vs Halogen Fog Lights for Jeep
When you're searching for fog lights, you'll inevitably come across both LED and halogen options. Both have their advantages and disadvantages. If you're stuck between which one to choose, here's a quick breakdown of each choice.
Halogen Fog Lights
Halogen is the old-school fog light technology that's been used in Jeeps and other vehicles for a few decades. The main advantage of going with halogen fog lights is that they're far cheaper than LED options. In addition, halogen fog lights usually come standard in your Jeep. To this effect, sticking with halogens eliminates the need for a conversion to LED, diminishing any hassles. However, these lights don't have the power to cut through the fog like LEDs. While efficient, they're second-rate in terms of quality and vision.
That said, color also plays a role in your choice of halogen or LED. While LEDs have a cooler, more whitish light, halogens emit a yellowish or amber hue. Which one you choose is more a matter of preference.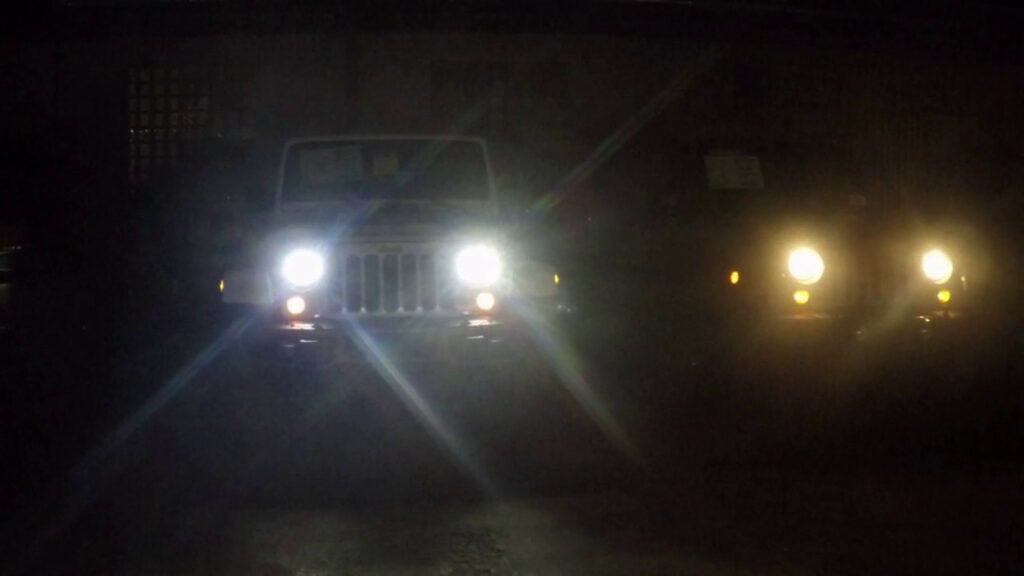 LED Fog Lights
LED fog lights are becoming a more popular choice for many Jeep drivers because of the many advantages over halogens. These lights are brighter than halogens, improving your field of vision, as well as the clarity of what's in front of you. A hotter temperature emitted by LEDs also leads to a more modern-looking aesthetic, as the color is bluish or bluish-white. If you have xenon headlights, LED fog lights will match them almost perfectly.
Life span is another perk of LED lights, as these can last up to two or three times longer than halogens. The expected life of a halogen is roughly two years, while LEDs can push that range up to four or six years.
However, all of these perks come at a price. Bluish light or white light isn't as good at cutting through the fog as amber light. This means that the distance you can see with LED fog lights might be less pronounced, although what you can see will be more clear.
The final clash is between price points. LED fog lights can be two or three times more expensive than their halogen counterparts, so if you have a certain budget, halogen might work better. That said, LED fog lights last longer, giving them a break-even point over the total cost spread out over several years. It all depends on how much money you have upfront to spend.
Laws and Road Safety on Fog Lights
Fog lights are intended to provide additional vision and safety on the road, but if used improperly, they can do the opposite. If you've never used fog lights before on your Jeep or aren't sure when to use them, brushing up on the law and road safety surrounding fog lights is a good idea.
When to Use Your Fog Lights
If fog or rain is present while you're driving, fog lights are essential for your safety. When illuminated, they can provide more depth as to what's ahead of you. However, you should never use them when the weather is clear. The piercing qualities of fog lights are irritating to other drivers, much like if you were driving with your high beams on. If possible, you can equip an automatic fog light switch that will turn the lights off and on for you, eliminating the risk of blinding oncoming motorists.
Fog Light Laws
Fog light laws can vary from state to state, but most state governments have similar laws, at least on a basic level. For example, your fog lights are much like your high beams. You should turn them off within 500 feet of an oncoming motorist and 350 if following behind another vehicle. That said, most states don't have laws regarding when you can use your fog lights. When it's clear outside, turning off your fog lights is more a matter of courtesy than within the confines of the law.
Certain states also have laws regarding where you can mount your fog lights (lower rather than higher), as well as how many lumens they can emit. The mounting heights can vary, although a general rule is that the lights must be mounted similar to headlights — often no less than 12 inches off the pavement but no more than 30 inches off the ground.
Price Points of Jeep Fog Lights
Fog lights come in a number of price points based on brightness, bulb type, brand name in more. To adhere to your budget, here are some price ranges and what you can expect to find as far as features in each grouping.
$100 or Less
Fog lights in this price range are basic options. They're often good for replacements for your existing fog lights if you want a slight upgrade without breaking the bank. Warranties on these lights are often only a year, however, due to lesser quality parts and durability issues compared to more expensive options.
$100 to $200
For a little extra money, you get higher wattage and lumens than you would in the $100 or less category. This can translate into improved visibility, as well as LED options as compared to only halogen. Plus, warranties start to give you a few more years of coverage.
$200 or More
At the $200 or more price point, you'll find fog lights that combine durability and visibility. Another major selling point is that many of these fog lights come with longer warranties in case something should happen. Not only will you have a superior fog light for your Jeep, but you'll also have a little extra peace of mind.
For Safety and Aesthetic, Cut Through the Fog With a Set of the Best Jeep Fog Lights
Designed for safety but installed for looks, fog lights provide a useful service while also giving the nighttime allure of your Jeep another dimension. Just avoid cut-rate or cheap options, shop around, and you're destined to find a set of fog lights that provides all the features you want and need.
People Also Ask
Although fog lights are a simple accessory compared to other aftermarket parts, you still might have a few questions to help you find the right one. If you didn't find the information you needed above, check out these common questions that people also ask about Jeep fog lights.
What Color Light is Best for Fog?
The debate rages on whether yellow or amber lights are better for fog than blue or white lights. Some argue that yellow lights can provide better depth or cut into the distance, while others use the argument that white or blue lights provide much better clarity. In this case, both have pros and cons. Therefore, you should probably choose either amber or white lights based on your own personal preference.
Are Yellow Fog Lights Better than White?
Whether yellow or white fog lights are better is deeply rooted in human physiology. Blue and white lights have a shorter wavelength that tends to focus on the front of the eye. While the cause isn't 100% known, this can cause irritation and a lack of focus behind the wheel. Yellow fog lights, however, eliminate this irritation to the eye simply because yellow light is more prone to focus directly on the retina. As a result, driving with yellow fog lights can provide more awareness and leave you less prone to stress or fatigue.
Do Fog Lights Help at Night?
Although there's no doubt that fog lights can help illuminate the road at night, they're unnecessary for nighttime driving, especially if your headlights are aimed or tilted correctly. However, they may be useful on country or rural roads where wildlife is prone to jump in front of your vehicle. In general though, fog lights don't help at night in clear conditions and only serve to wear out the life of your bulbs prematurely.
Is it Illegal to Have Fog Lights On When It's Not Foggy?
While the laws change from state to state, few states have laws explicitly stating that it's illegal to have your fog lights on while you're driving and it's not foggy. Instead, this is more a matter of common courtesy. The brightness and directed beams of fog lights can often blind other drivers. As a result, the rules used for high beams should be applied to your fog lights for the safety of other drivers.
Who Worked on This?
---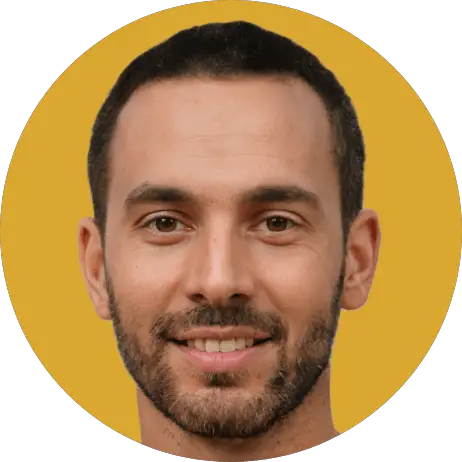 Brian
Editor
A master of organization, Brian helps keep everything running smoothly for Your Jeep Guide.
No Jeep yet but we're working on that!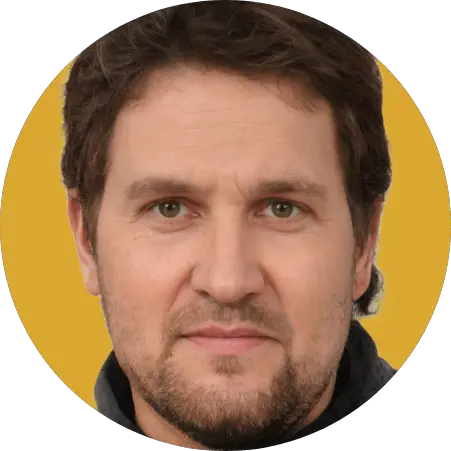 Cory
Writer
Cory loves his XJ and frequently thrashes it through the hills. He's constantly fixing something.

"What fenders?"
Check Us Out!